Celebrity Cruises announced yesterday, November 10th 2022, its most ambitious cruise season yet, scheduled to make its debut for the 2024 to 2025 season, as the cruise line will conduct nearly 500 cruise sailings.
"For our 2024/2025 season, we wanted to take our offerings to new heights - all in celebration of our fourth Edge Series ship, Celebrity Ascent, sailing its inaugural season in 2024," states the President and Chief Executive Officer of Celebrity Cruises, Lisa Lutoff-Perlo.
Celebrity Cruises' 16 ships will be sailing to more than 250 port destinations in 70 different countries worldwide in 2024 through 2025.
Image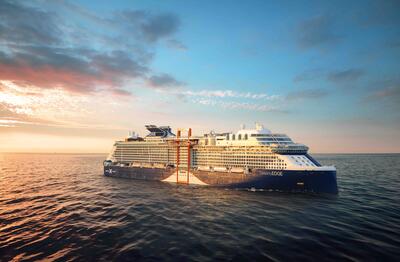 "The new offerings include first-ever homeports for some of Celebrity's award-winning Edge Series ships; new year-round offerings in Europe with new ports; new overnights and double overnights; and new experiences across the rich cultures of every region while basking in the fullness of the Celebrity cruise experience," states Celebrity Cruises.
Highlights of the new 2024 to 2025 cruise season include:
Year-round cruises with more than 40 different itineraries in Europe, along with overnights in 11 popular city destinations including Istanbul, Turkey, and Reykjavik.
New ports of call including Pauillac (Bordeaux), France; Brindisi and Trieste, Italy; and Kavala and Volos, Greece.
Celebrity's Edge Series ships will be sent to new corners of the globe. Celebrity Edge will be sailing to Alaska, in roundtrip itineraries from Seattle. Celebrity Apex will be sailing from London to the Norwegian Fjords and to the Arctic Circle (Celebrity Cruises has not visited the Arctic Circle since 2014).
Year round cruise itineraries from Asia, including entire summer season sailings from Tokyo, Japan.
New itineraries to the Caribbean, including 12-night sailings from four different departure ports: Miami, Fort Lauderdale, Tampa, and San Juan, Puerto Rico.
"There's truly no better way to see the world's best places than on the world's best places where guests are treated to the accommodations and amenities of a Celebrity ship - a luxury hotel, Michelin-quality dining, and a world-class luxury spa retreat all in one with the world just steps away," states Lisa Lutoff-Perlo, Celebrity Cruises President and CEO.
Celebrity Cruises in Europe
Image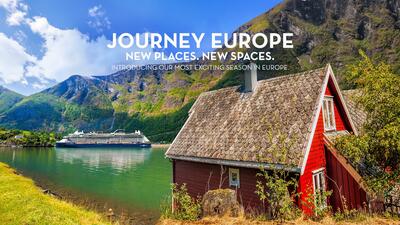 With the introduction of the 2024-2025 season, Celebrity Cruises will be sailing seven of its ships within Europe, including three of its Edge Series ships (the Celebrity Ascent, Celebrity Beyond, and Celebrity Apex).
For the first time ever for the cruise line, an Edge Series Celebrity ship will homeport outside of London, with Celebrity Apex hosting more Norwegian Fjord sailings than ever before for Celebrity Cruises. Including a new 12-night Norwegian Fjord and Arctic Circle itinerary.
Celebrity Ascent will embark on its inaugural European season with sailings visiting destinations such as Spain, Italy, France, and Greece.
Celebrity Beyond will make stops in Europe along its 10- and 11-night sailings to destinations such as Greece, Istanbul, Naples, and more.
Additional sailings for the 2024-2025 season include itineraries that will visit Scandinavia, and some special sailings that will make stops in Egypt and Israel.
Celebrity Cruises in Asia
Image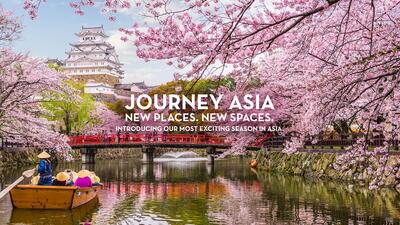 Celebrity Cruises newly renovated and revolutionized Celebrity Millennium will be home-porting in Tokyo (Yokohama), Japan from April 2024 to October 2024.
While in Japan, the Celebrity Millennium will be conducting 12-night itineraries that will take guests from "awe-inspiring Mt. Fuji, to the quiet temples and bamboo groves of Kyoto, with each sailing including overnight stays in Osaka. Special sailings immerse guests in the country's renowned summer festivals culture including Golden Week in May," says Celebrity Cruises.
After Celebrity Millennium's season in Japan, Celebrity Solstice will make its appearance in Asia.
Celebrity Solstice will offer 11- to 14-night itineraries taking guests across Southeast Asia, to destinations such as Vietnam, Thailand, Malaysia, Indonesia, Sri Lanka, India, and more from September 2024 to April 2025.
Celebrity Cruises in Alaska
Image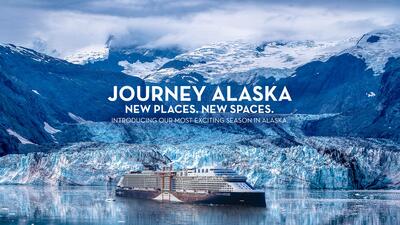 Celebrity Edge will become the first Edge Series ship to sail to Alaska in 2024.
Celebrity Edge will be offering roundtrip sailings to Alaska, taking guests on 7-night itineraries to destinations such as "the pristine Edicott Arm Fjord and Dawes Glacier, complete with breathtaking views and gushing waterfalls, with stops in Victoria, British Columbia, and Ketchikan.
Together with Celebrity Summit and Celebrity Solstice, these ships will offer 57 cruise sailings, and an assortment of 6- and 8-night itineraries to Alaska, from May 2024 to September 2024.
Celebrity Cruises in The Caribbean
Image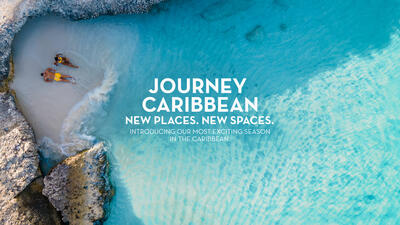 For the 2024 to 2025 cruise season, eight Celebrity ships, including three Edge Series ships (Celebrity Ascent, Celebrity Beyond, and Celebrity Apex) - will offer itineraries that will range from 3-night weekend getaways to 12-night voyages.
Some of these itineraries that will be offered include:
Celebrity Ascent - will make its debut in the Caribbean with 7-night Western and Eastern Caribbean itineraries. The ship will make stops at destinations such as St. Thomas, St. Maarten, the historic Georgetown, Grand Cayman, and Labadee, Haiti.
Celebrity Beyond - will sail 10- and 11-night itineraries to the Southern Caribbean in 2024. Visiting locations such as St. George, Grenada; St. John's Antgua, St. Maarten, and more. Guests will also be able to visit and see the Panama Canal aboard Celebrity Beyond.
Celebrity Apex - Guests will sail on 7-night itineraries to regions such as Puerto Plata, Dominican Republic; Labadee, Haiti; Key West, Florida; Bimini, Bahamas; St. Kitts, Tortola, and more.
Conclusion
Image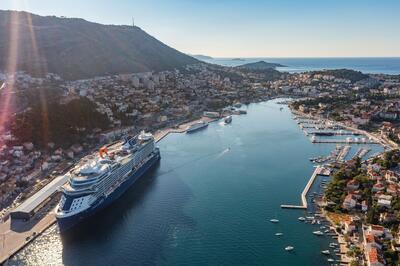 Celebrity Cruises is set to bring its guests around the world in 2024. With these new itineraries, guests are sure to find an itinerary that appeals to them aboard Celebrity Cruises. The 2024 to 2025 season is sure to bring Celebrity Cruises to new horizons as it transports its guests to new destinations.