We share lots of cruise updates and advice here, and this is a weekly roundup of everything you may have missed from this week.
If you're busy but want to keep up with all the helpful cruise advice we share, this is an easy-to-digest look at the recent articles and updates we've shared 
1. Not everything is included with your cruise fare, including these extras! 
Image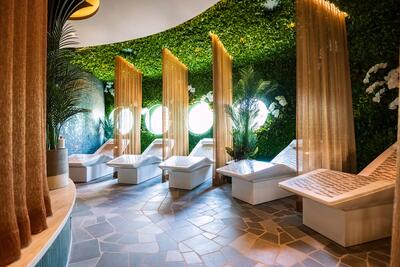 Cruise vacations are known for packing your accommodations, food and entertainment all into one flat fee. 
However, what some people may not know is that while your cruise fare does include your lodging, entertainment, select food and beverages and more, there are some extras that aren't covered. 
We've compiled the 14 extra cruise ship charges that you should know about when budgeting for your next vacation.
Read more: 14 cruise ship extra charges you should know about
2. Is it worth it going from an inside to a balcony cabin on Carnival?
Image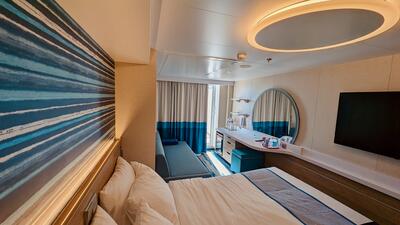 The newest cruise ships are being built with more cabins, including more balconies, than ever before. 
While interior cabins are often less expensive, there are certain draws to booking a balcony cabin. Between the space, layout, and ambiance, there are a lot of factors to consider when choosing between these two cabin categories.
Allie takes a look at what each cabin had to offer, and how they compared, on the Carnival Celebration.
Read more: Interior vs balcony staterooms on a Carnival cruise. Here's how they compared
3. After trying NCL and Royal Caribbean, here's what Hayley liked better under the Crown and Anchor
Image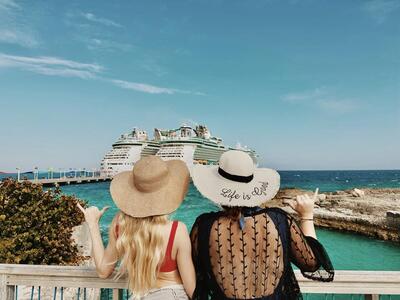 Being two of the biggest names in the cruise industry, Royal Caribbean International and Norwegian Cruise Line are both popular amongst cruisers.
While they both have many similarities in their offerings, there are some key differences that you should consider when choosing which cruise line is best for you.
From the food to the activities, and everything in-between, Hayley compiled what she liked better about Royal Caribbean than Norwegian Cruise Line.
Read more: 10 Things I liked more about Royal Caribbean than Norwegian Cruise Line
4. Chantal tried a super cheap 10-night Celebrity cruise
Image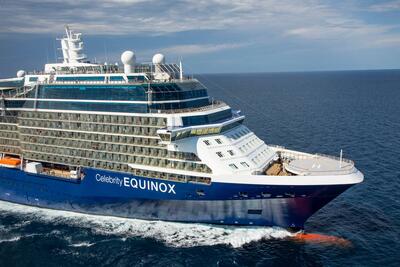 When Chantal found a cruise fare for only $75 per day, she knew she could not pass it up.
Including an ocean view cabin, basic wi-fi, drink package and gratuities, this 10-day, $750 Southern Caribbean itinerary was the perfect opportunity for her first sailing onboard a Celebrity ship. 
Not sure what to expect on a Celebrity cruise, she boarded the Celebrity Equinox and shared about her experience. 
Read more: I paid $750 for a 10 day cruise on Celebrity Equinox. Here's what impressed me, and why I'm already planning a trip back.
5.What you get for staying in a suite on NCL!
Image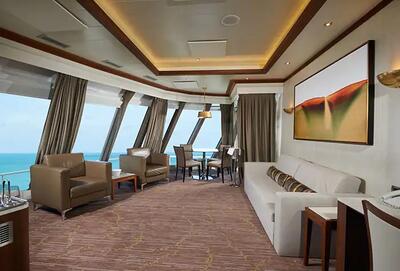 Are you dreaming of staying in a suite onboard your next Norwegian cruise?
Norwegian Cruise Line offers a plethora of suite category staterooms for passengers to choose from, ranging in levels of luxury, amenities and styles, offering a place for guests to relax and unwind while sailing.
Come along with Hayley as we explore and discover what each suite category onboard Norwegian Cruise Line ships has to offer its guests as they sail the high seas!  
Read more: Guide to Norwegian Cruise Line suites: What's included?
6. Steer clear of these not-so-great tours!
Image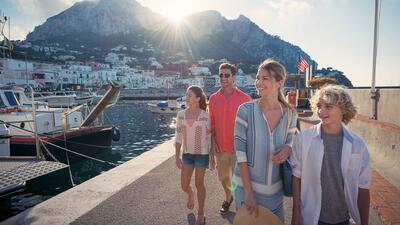 After booking your cruise, one of the most exciting things to do is plan what you'll be doing in each port.
With limited time on land, you want to make sure that you're spending your time so you're not left with any regrets.
With so many offerings, it can be hard to know what is worth your money, and what isn't. Here are 12 shore excursions that you should skip on your next cruise.
Read more: 12 cruise ship shore excursions you should skip
7. Travel agents do much more than just book the cruise!
Image
With over 100 ships across seven mainstream cruise lines to choose from, it can be hard to keep track of all of the planning that goes into booking a cruise. 
When you work with a travel agent who specializes in the cruise industry, they can help with not only picking the right cruise line and ship, but also with excursions, dining experiences, pre- and post-cruise travel and more.
Here is why you should always use a travel agent when booking a cruise. 
Read more: Why you should always use a travel agent to book a cruise
8.  This could be the best accessory you bring on a cruise ship!
Image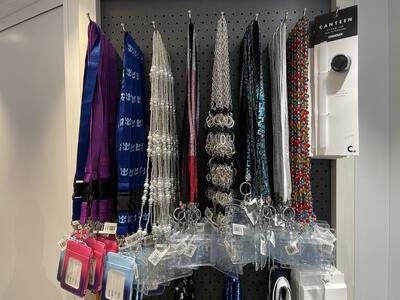 When packing for your next cruise, a cruise lanyard is the one item you don't want to forget. 
Once you board your cruise, your lifeline while for the duration of your vacation is your cruise card. You'll use the card to embark and disembark the ship, open your stateroom door, and make any onboard purchases, which is why it's so important that you keep it close to you at all times.
Here is why cruise lanyards are the best travel accessories.
Read more: Why a cruise lanyard is the best travel accessory
9.  Don't play games with what time you need to be back by!
Image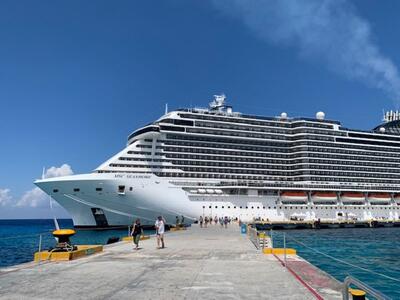 One of the most important things to remember when cruising is making sure you arrive at the port with enough time to ensure you don't miss the ship's departure. 
Seasoned cruisers will tell you how they've seen instances of late passengers being left behind, with some even running back to the ship after a day at port. 
Waiting for late passengers is costly for the cruise line, and it may end up costing you as well.
Read more: Will the cruise ship wait for you if you're late at a port?