There's something special about experiencing a new cruise line for the first time. I love seeing how other cruise lines curate a unique onboard cruising experience. Just recently, I was lucky enough to sail on Celebrity Cruises for the first time ever.
I've been a longtime loyal cruiser with Royal Caribbean - and I've also tried other cruise lines like Carnival Cruise Line and Norwegian Cruise Line. Each cruise line certainly has their own approach to cruising, which is how each brand differentiates itself in the cruise industry.
Image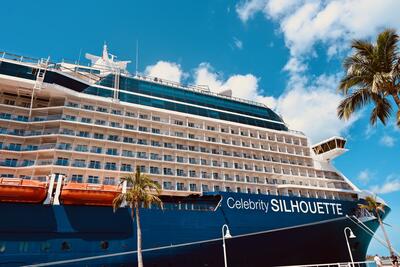 I had been wanting to try a more upscale cruise line after years of cruising with Royal Caribbean. As water slides and zip lines become less appealing, the adult-focused cruise lines seem to align more with my travel style these days.
Without kids to lug around on a cruise ship, it was the perfect time for me to try something new. Celebrity Cruises is a sister-brand to Royal Caribbean and the two cruise lines are owned by the same company. I found myself jumping ship (no pun intended) to try out the cruising experience offered by Celebrity.
Image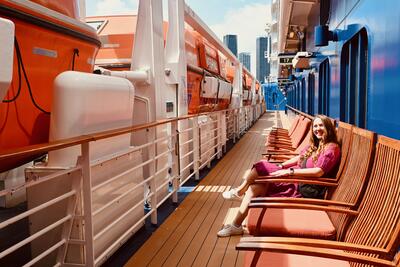 A cheap, 4-night spring break sailing was available on Celebrity Silhouette, so we booked an inside cabin and started planning. I'd convinced my sister to join the sailing, as it was her first time trying out Celebrity for the first time too.
We loved so many aspects of our short cruise with Celebrity - and it left us wanting more time onboard to experience everything. However, it's not uncommon to find a few things you dislike about certain cruise lines once you experience something different.
Come along as I discuss 10 things that I loved and hated about my first Celebrity Cruise.
1. Love - Heavy focus on modern adult experience
Celebrity Cruises is considered the cooler, older sister to Royal Caribbean. You won't find any crazy onboard thrills on a Celebrity cruise ship; instead, you can expect to find onboard amenities and spaces specifically catered to a modern adult experience.
Image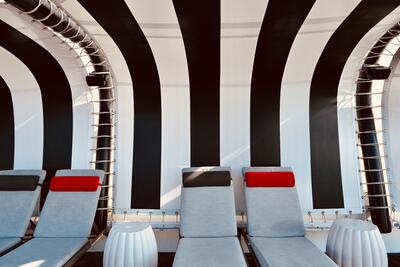 For example, the top deck of Celebrity Silhouette features an adults-only Solarium, multiple pools surrounded by plushy daybeds and loungers, a Lawn Club that features real grass, and a Mediterranean-designed Sunset Bar on the aft.
Image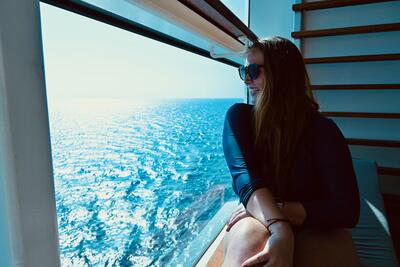 The onboard entertainment featured performances and musicians singing modern songs while late-night entertainment included headphone disco and dancing under the stars. We loved watching the bartenders at the Martini Bar each evening, as they put on quite the spectacle performance with martini glasses.
Image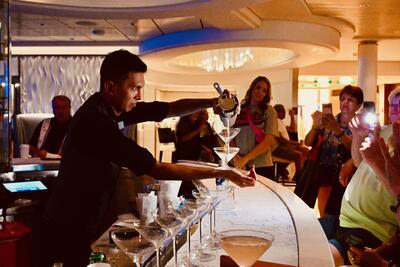 It was a nice change of pace to have everything onboard curated to a more modern, relaxing style of cruising for adults. I've realized that as I get older, the onboard thrills aren't as appealing to me as having access to trendy spaces and modern amenities throughout my cruise. 
2. Hated - Too many kids onboard
Before boarding our first Celebrity cruise, I had anticipated that most people onboard would be older than us. Since my parents had just returned from their first Celebrity cruise, they warned us that the demographics definitely leaned towards an older crowd.
Celebrity Cruises has onboard youth programming and childcare, but the onboard experience is certainly catered towards adults. Kids are allowed onboard, but I'd argue that Royal Caribbean is a better fit for a family-friendly cruise with tons of amenities onboard specifically for kids.
Image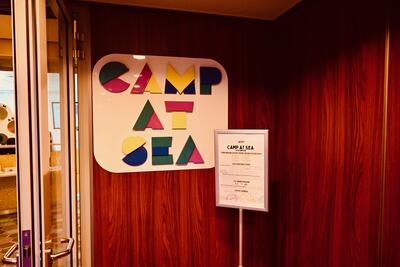 As I mentioned, I don't have children quite yet so I was looking forward to a kid-less cruise. I envisioned quiet spaces everywhere and a pool that didn't have kids splashing all around.
This literally couldn't have been further from the truth! Immediately after boarding, we saw a lot of children and families onboard.
Image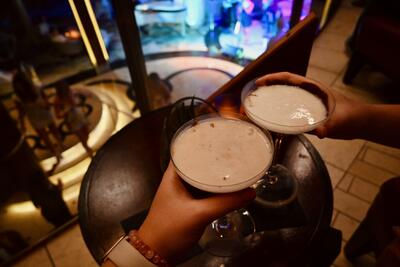 Each night at dinner, we were surrounded by screaming toddlers from multiple tables. One evening, the table next to us sang "Baby Shark" during dinner. We laughed as we remembered our parents saying that we would be the youngest people onboard.
I really wanted to have an adults-only type of experience, but there were too many kids onboard to let that happen fully.
I think this 4-night sailing attracted more families than normal to Celebrity, especially considering the relatively cheap price of the cruise fare and sailing during spring break. I'd be interested to see if a future Celebrity cruise would have less children, which would align more with my expectations.
3. Loved - Quality food in the buffet
It's a cruise ship staple to have a buffet onboard that serves breakfast, lunch and dinner. Onboard Celebrity's cruise ships, the buffet is named Oceanview Cafe. Throughout our 4-night cruise, we dined here for breakfast and lunch multiple times.
Upon entering the buffet, we were immediately greeted by a case of delicious looking ice cream with a variety of self-serve toppings nearby. 
Image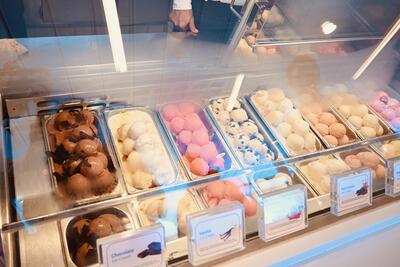 Next, we saw pizza dough that was being freshly made in front of us. We were both super impressed with the quality of pizza that was served - and I'd argue it was one of the best pizzas I've had on a cruise ship. Oceanview Cafe was a large venue serving up all kinds of cuisine. We were able to try everything from Indian food to Greek gyros and BBQ ribs, and it all tasted delicious.
Image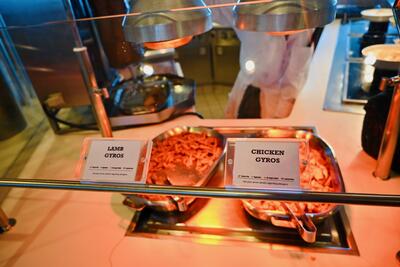 On one of the last days of the cruise, the entire dessert area was dedicated to serving up massive and beautiful layered cakes. These were not only impressively decorated, but they each tasted so yummy.
Image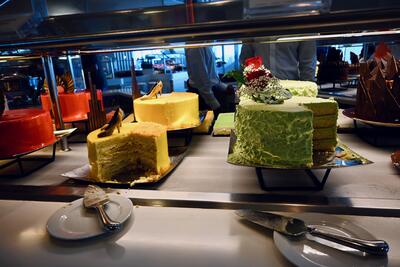 Buffet food has never really wowed me before on a cruise, although I've never been disappointed in the buffet offered on Royal Caribbean. This was the first time that I was actually impressed with the buffet food and I could taste the quality of the food being served.
4. Hated - Expensive Wi-Fi
I'm holding my breath for the day that cruise ships provide free Internet onboard, even if it's just for certain loyalty members. While some prefer to disconnect entirely on a cruise ship, I'm to the point where I need to have Internet access to work my remote jobs while traveling so often.
Image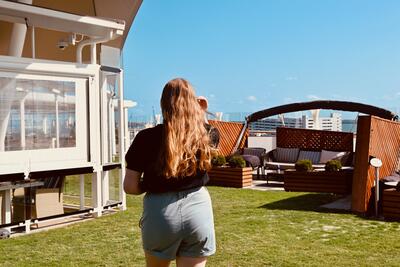 As such, I always purchased internet for my cruises and I absolutely hated how expensive the Internet service was on Celebrity Cruises. Along with Royal Caribbean, the two cruise lines have integrated satellite-service through Starlink onboard their ships, which does indeed provide faster and more reliable service.
However, Celebrity Cruises charges $35 per day per device to have the highest speed of service. This is in comparison to $25 per day per device on Royal Caribbean. Considering the cruise lines are offering identical service through the same provider, it was really shocking to see such a big price difference.
Image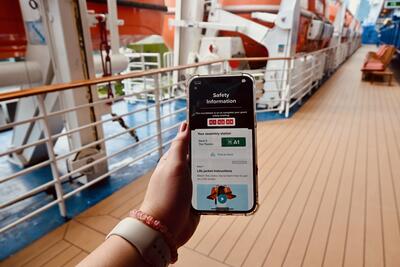 Although our cruise was only a 4-night sailing, an extra $10 each day adds up quickly, especially for multiple people. The price differentiation is baffling to me. I am happy to pay more if I'm receiving a higher quality product, but I know the two cruise lines have identical service through Starlink. 
In fact, the service on Celebrity Silhouette was worse than my recent cruise on Royal Caribbean's Liberty of the Seas and Mariner of the Seas, even though it cost me almost double (even with loyalty discounts on each!). 
5. Loved - Reciprocal loyalty perks with Royal Caribbean
One of the biggest draws for me to continue sailing with Royal Caribbean is the slew of benefits I receive as a Diamond Plus member of their Crown and Anchor Society. These perks include daily free drinks, discounted internet, BOGO specialty dining, free photographs, free laundry and more. 
Image
Of these benefits, receiving five free cocktails each day of our Royal Caribbean cruise is nearly unbeatable when I start to compare other cruise lines. It's tough to give up those benefits when sailing on another cruise line where we have to pay individually for each drink or purchase an expensive drink package.
Image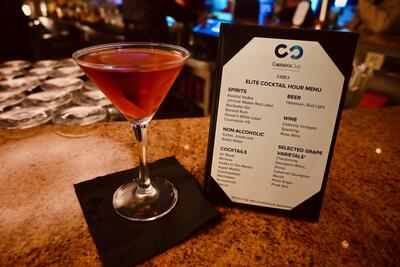 As Diamond Plus members, we received benefits from our reciprocal Elite status within Celebrity's Captain's Club membership. With this, we were invited to nightly happy hour from 5pm-7pm with unlimited cocktails from a set menu. We also received 30% off internet, free access to the Thermal Spa during one port day, free gelato and access to a daily coffeehouse-style breakfast.
Image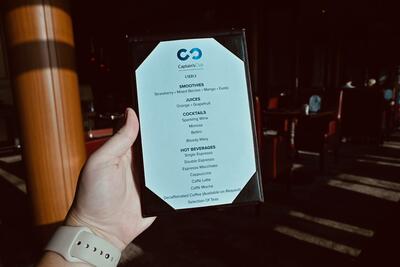 Being able to enjoy our nightly cocktails before dinner or while listening to music was a wonderful perk through the reciprocity status program. We also enjoyed the daily coffeehouse-style breakfast where we could get specialty lattes and mimosas, Bellinis and Bloody Mary's. 
6. Hated - No happy hour on embarkation day
While the reciprocal Elite benefits were awesome, we were bummed to discover that Celebrity doesn't host a Captain's Club happy hour on embarkation night.
For whatever reason, the loyalty perk information sheet said that happy hour from 5pm-7pm would be hosted every evening except for embarkation day. This isn't a huge deal, but it is a bummer on a short cruise because we only had limited days to take advantage of the complimentary drinks as is.
Image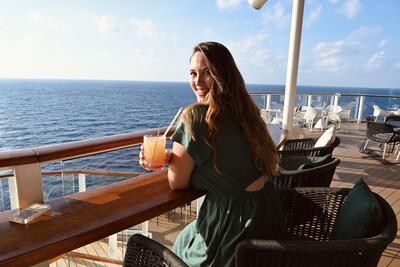 If I was on a longer sailing, this wouldn't be as notable because having drinks each evening is tough to keep up with on a longer sailing anyway. This is why I don't find the value in a drink package, as I can't sustain that kind of drinking over the course of multiple days anyway.
There isn't a good explanation for why this decision would be made to exclude embarkation day, so we ended up purchasing drinks - $17 martinis each - on the first evening anyway. It would be nice if embarkation day would be included in the happy hour schedule, especially on a short 4-night sailing.
7. Loved - Luxurious stateroom amenities
For this cruise, we booked the cheapest stateroom available, which was an interior cabin guarantee. There were many things that we loved about the inside stateroom on Celebrity Silhouette. 
Image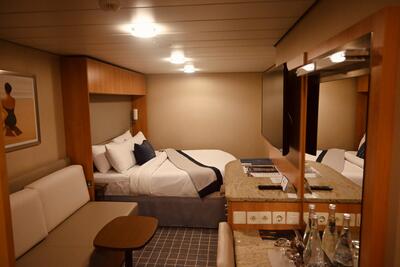 Apart from its size, the cabin utilized the space very well. We were able to get very comfortable in our cabin and it was a cozy place to retreat to. Our room was adorned with decorative pillows and a throw blanket, which gave the room a homey ambiance.
Image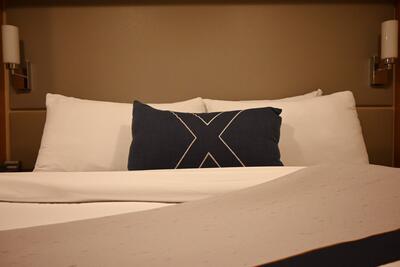 We also were pleased to find our stateroom already had two robes for us to use located in the closet. There was a soft, comfy robe in the closet for each of us to use. I used the robe throughout our cruise and absolutely adored getting to wear it while getting ready.
Image
In addition, we found Celebrity had an umbrella provided in the stateroom for us to use throughout our cruise. I normally pack one, but it makes perfect sense for the cruise ship to already have one in the cabin for us to use. This saves space and felt like a little luxury.
In the bathroom, we found big bottles in the shower with shampoo, conditioner and body wash. There was no catch-all type of body wash and shampoo that Royal Caribbean provides. The shower head also had excellent water pressure and you could even select different pressure styles, something I've never noticed on a cruise before.
Image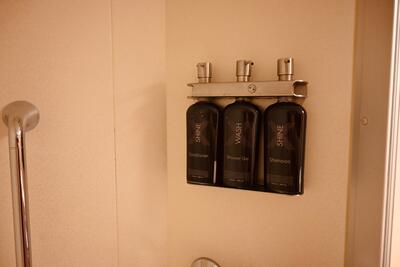 One evening, we returned to the stateroom to find a complimentary tote bag gifted to us with the Celebrity logo on it, which was such a nice gesture.
Image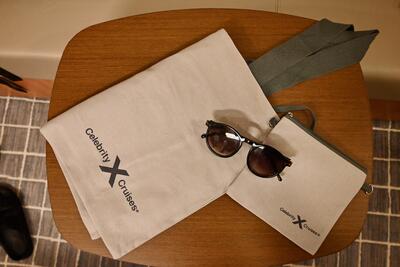 Another evening, we came back to a fresh rose on the coffee table. All of these thoughtful amenities and touches made a big impact on our cruising experience when it comes to the stateroom.
8. Hated - Noisy stateroom location
During our Celebrity Silhouette cruise, we had a love hate relationship with inside stateroom. We booked a guaranteed inside cabin, meaning we wouldn't know the location of the cabin until shortly before boarding and we didn't have a say in the location.
Image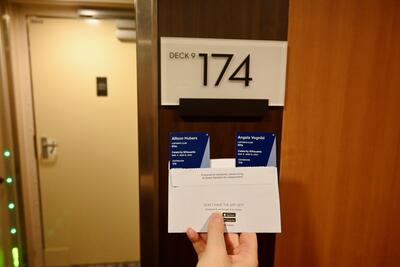 We were very impressed by how spacious our inside cabin was and appreciated the amenities, but we hated the location. We were at the very front of Deck 9 during our cruise and our stateroom was located directly next to a Crew Only door.
The first morning, we were awoken at 5:30am by clinks, bangs and thuds coming from the Crew Only area next door. I tried to use white noise and earplugs throughout the cruise, but the noise would still wake me up super early in the morning.
Image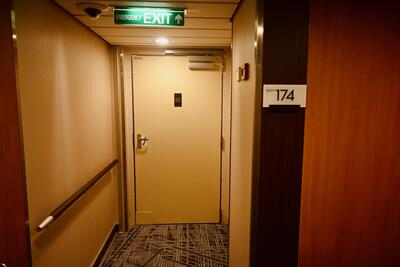 Unfortunately, I didn't sleep that well throughout the cruise and ended up getting run down with some virus (not Covid, luckily!). Although our stateroom was the biggest inside cabin we've ever stayed in, the location was not ideal for us.
9. Loved - Variety of Entertainment
Celebrity is known for having excellent entertainment, so we were excited to see what the cruise line had to offer- and it did not disappoint!
Image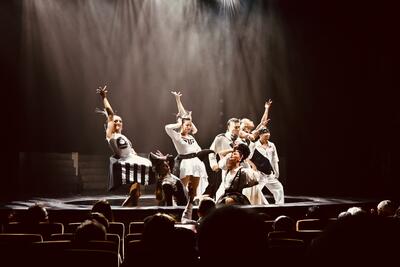 We found that Celebrity Silhouette had a wide range of entertainment options, from headliner shows to live music throughout the sailing. We felt that Celebrity had some of the best live music that we've ever enjoyed on a cruise. Live bands and singers kept the atmosphere lively onboard into the evening.
Image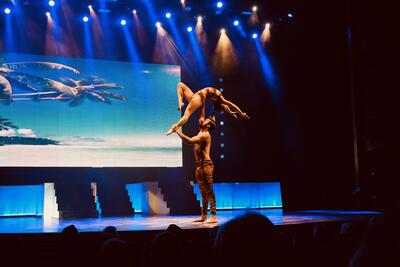 The headliner shows were also excellent with the ship's singers and dancers. We also enjoyed a comedian and saxophone musician during our cruise. If that wasn't enough, you could listen to the DJ bump tunes throughout the night while watching the Martini Bar bartenders put on a spectacle show for guests.
Image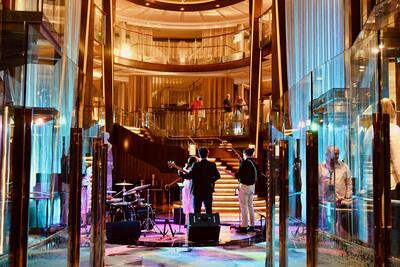 On a longer cruise, I'd love to see the expansive type of entertainment available to compare to other cruise lines.
10. Hated - Cost of cruise
Generally speaking, Celebrity Cruises is more expensive than sister-brand Royal Caribbean. Since the cruise line focuses more on luxury, innovation and cutting-edge design, this is where it differentiates itself from budget-friendly Royal Caribbean.
For this cruise, we paid about $1,000 for two of us to stay in the cheapest cabin on the 4-night cruise. If you consider the cost of internet, this price goes up even more. This was one of the cheapest cruises I could find on Celebrity. In comparison, I've been able to get 4-night cruises on Royal Caribbean for as cheap as $500.
Image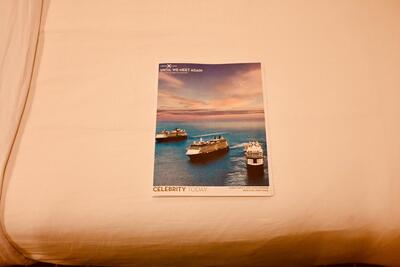 The cost can be a major factor when considering the difference between Celebrity Cruises and Royal Caribbean. Some of the cruise line's sailings are not that much more expensive, but others are vastly more expensive.
For example, my husband and I booked a 12-night cruise to Iceland for this upcoming summer. Royal Caribbean had the cheapest cabin priced at $2,600 while Celebrity's identical itinerary was closer to $4,000 on a newer ship.
Image
For us, that price difference pays for one flight to Europe - and we would be paying more for internet onboard while forfeiting our five free drinks with Royal Caribbean.
However, there are other itineraries in the future that catch my eye, especially to destinations that Royal Caribbean doesn't sail to, like Antarctica, South America and India. I'm happy to pay a premium price to have a luxurious experience traveling to these destinations.
In the end, you get what you pay for. I did enjoy the elevated, more upscale experience with Celebrity; but, I am also happy to continue sailing on Royal Caribbean when it makes the most sense.