Last month, I flew to Miami for a 4-night spring break cruise on Celebrity Silhouette with my sister. We spent more than $2,200 on the entire trip. 
Although I've been a fan of Royal Caribbean for almost my entire life, I was ready to try something different. Celebrity Cruises is more adult-focused with a modern, trendy and innovative approach to cruising.
Celebrity also tends to be priced higher than sister-brand Royal Caribbean because the cruise line offers a more upscale product. As such, it can cost almost double to take a Celebrity cruise compared to Royal Caribbean, unless you can snag a cheap cruise fare.
While searching for spring break cruise options, I was ecstatic to find an affordable cruise fare on Celebrity Silhouette.
I monitored this 4-night sailing to Key West and Nassau for a few weeks. At it's cheapest, the cruise was $810.96 for an inside cabin - and this even included $100 onboard credit. I was hopeful the price would stay this cheap while I worked out logistics, like coordinating with my husband's schedule and confirming flight options.
Image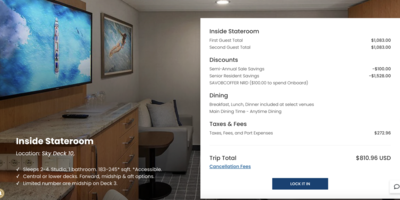 I didn't pull the trigger quick enough and ended up paying $1,033 for an inside cabin guarantee, which still included $100 onboard credit. My sister wanted to join on the cruise for spring break, so we were excited to have a sister weekend in the Caribbean!
This basic cruise fare would include dining, transportation and accommodations for the 4-night sailing. We wanted to prepay gratuities so we didn't need to worry about it onboard, so this price included gratuities for the two of us for the entire sailing.
Once the cruise was booked, I wanted to confirm my airfare options, as flying can be very pricey these days.
The cost of my airfare was only $116 per person round-trip, although we had to fly on Spirit Airlines.
Although I live in Florida, the panhandle is the clear opposite side of the state from the cruise ports. It would take me 9 hours to drive to Miami - as someone who hates to drive, this is a last resort.
In all honesty, I tend to be an airfare snob with Delta Airlines because I have loyalty status; as such, I prefer booking with Delta whenever possible. However, I saw a direct flight on Spirit Airways for $116 round-trip as an option for me.
Image

Even though Spirit Airlines is the Walmart of the Skies (in my mind), this was pretty tempting.
Sadly, Delta's flight options required a layover in Atlanta and it was nearly $700 for a round-trip ticket. I couldn't justify this flight difference, especially since the direct flight to Fort Lauderdale from Pensacola had appropriate flight times for the cruise. 
We would arrive the evening before the cruise (because we NEVER book a flight the day of the cruise departure) and the return flight would get us home around 3:00pm. We didn't need to pay for bags since they allow free carry-on for military members and families.
My sister and I arrived in Fort Lauderdale after a quick 1.5 hour flight to Fort Lauderdale. Our hotel was $253 for the night at Le Méridien Dania Beach.
While our flight was quick, the Fort Lauderdale airport was packed with planes. It took us 30 minutes to get to a gate and another 30 minutes to grab a taxi to the hotel.
Image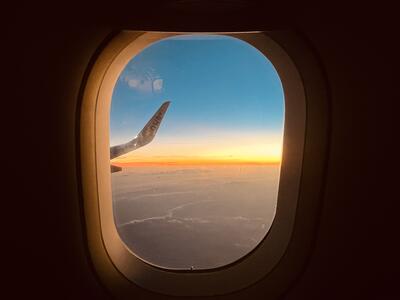 I've had bad luck with Uber and Lyft drivers canceling my request at the Fort Lauderdale airport once they realize the short distance from the airport to the hotel. As such, I've been resorting to taxis if the price is comparable.
We were staying at the Le Meridien at Dania Beach, which is one of our favorite areas to stay. The ride was only 10 minutes and the cost was $20 with a tip, which we paid in cash.
Since it was around 9:30 pm, we wanted something quick to eat and opted for the hotel restaurant for convenience. Dinner was $50.
It was long past dinner time for us, and we wanted something to eat before going to bed. UberEats was an option, but this can take up to an hour sometimes to get food. Also, the fees can be atrocious depending on the restaurant.
Image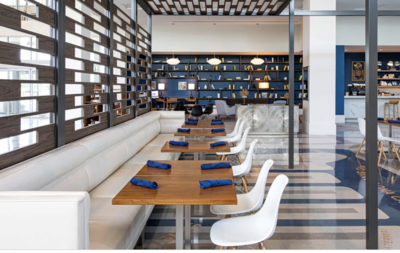 Instead, we chose to order dinner at the hotel restaurant, which had a large menu with plenty of options to choose from. I had a salad while my sister ordered a cheese quesadilla with fruit. Dinner was $50 total, which felt reasonable for the upscale area and convenience. It was off to bed before the cruise the following day!
In the morning, we requested a Lyft for $50.94 to the Miami cruise port after enjoying a free breakfast at the hotel.
Since we have loyalty status at Marriott properties, my sister and I were able to access the free breakfast buffet at the hotel. This is such a nice perk and ends up saving so much money if you travel frequently, like we do.
After getting repacked and ready, my sister requested a Lyft ride from the hotel to the cruise port in Miami. This ended up only costing $50.94, which we felt was very reasonable. It was about a 25 minute drive to the cruise port.
Image
We were eager to see and explore the beautiful Celebrity Silhouette once onboard!
After a quick check-in, we went to our stateroom to drop-off luggage and purchase internet. Even with a loyalty discount, it was $97.97 for the entire voyage.
As someone who works remotely, I require internet when I cruise. It's nice to disconnect when possible, but I do need access to the internet so I can keep up with work among my three remote jobs.
I was super disappointed that Celebrity charges $35 per day for high-speed internet, even though Royal Caribbean only charges $25 each day for the same service. Both cruise lines have adapted StarLink service, so the price discrepancy was a huge bummer.
Image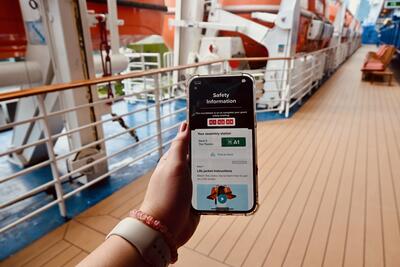 On a 4-night Royal Caribbean cruise, it would only cost me $52 for internet service with the same provider. Even with a 30% discount, it cost me $97.97 to have Internet for the 4-night sailing. For me, this is a price that I am willing to pay, although I look forward to the day when internet is provided onboard cruises for free (like it's provided everywhere else in the world!).
Our cabin was an inside stateroom guarantee. It was the most spacious inside cabin I've ever stayed in - and it cost $1,033.
To keep costs down, we opted to book an inside cabin guarantee. I am no stranger to inside cabins, as this is my preferred type of cabin to save money.
Image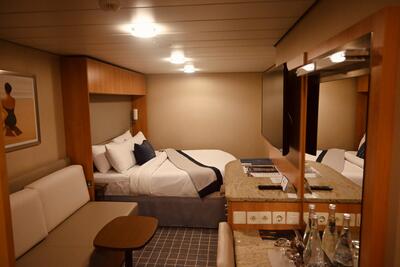 We were impressed by the size of the inside stateroom; in fact, it was probably the most spacious and well-designed inside cabin we have ever stayed in. The bathroom was equally as roomy as it was functional, which was a welcomed change from the traditionally small sized bathrooms on cruise ships.
Image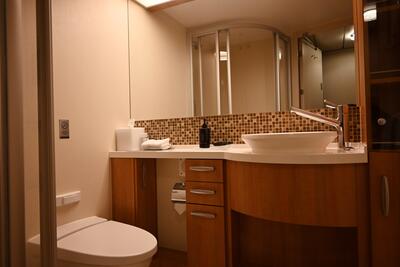 Our cabin was unfortunately located at the very front of the ship. While we were anxious about feeling the ship's movement, we actually ended up being more disappointed by how noisy the cabin was. We were right next to a 'Crew Only' door and each morning at 5:30am, we started to hear clunks and thuds.
I slept so poorly that I got run down with some virus when I returned home - a cruddy reminder of the cabin's bad location.
We received reciprocal loyalty benefits with our Royal Caribbean status, but did not receive complimentary drinks until the second night. As such, we paid $17 each for cocktails on the first night.
My sister and I are Diamond Plus loyalty members on Royal Caribbean. Since Celebrity and Royal Caribbean are owned by the same parent company, the two cruise lines offer a reciprocal loyalty program where you can receive similar benefits between the two cruise lines.
Image
Crown and Anchor Society members with Royal Caribbean can receive benefits of Captain's Club with Celebrity, although the two cruise lines maintain separate points and earning structures.
Image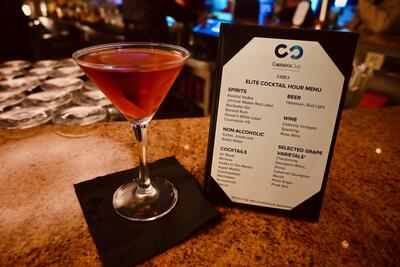 However, the benefits are different. For example, my sister and I receive 5 free drink vouchers each day of our cruises with Royal Caribbean. On Celebrity's cruises, they offer a complimentary happy hour from 5pm-7pm each evening with unlimited cocktails. Morning cocktails are also offered during a morning coffeehouse continental breakfast.
Unfortunately, there's no happy hour on the first night for Captain's Club loyalty members. I'm not sure why, but it was a surprise for us. The first night of a cruise must be celebrated with a cocktail, so we splurged on $17 martinis from Celebrity's famous Martini Bar. 
Image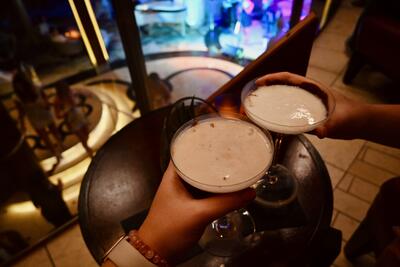 We loved watching the bartenders put on a performance with their impressive skills while listening to live music in the atrium.
Rather than book expensive excursions, we decided to walk around Key West and Nassau to save money.
Our cruise had two port stops during this itinerary - Key West, Florida and Nassau, Bahamas. 
Key West is one of my favorite ports in the Caribbean. It's not often that I get to visit this port either, since it can only accommodate one smaller-sized ship each day. Instead of booking a tour or excursion, we decided to walk around the town.
Image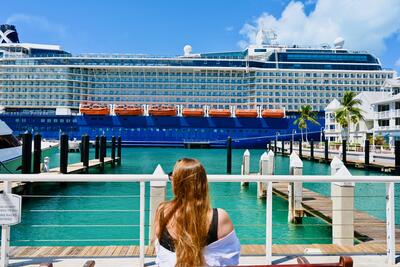 The port in Key West is right in the city, so it was easy to wander around the quaint streets. We did some window shopping as we made our way to the Southernmost Point Buoy in North America.
It's not necessary to spend money in a port like Key West when you can easily walk around the port and explore the local sites!
Similarly, we opted to walk off the ship in Nassau just enough to get a few pictures before returning onboard. We've both been to Nassau many times, so we wanted to take advantage of the quiet ship. We decided to use our Captain's Club benefit that included a complimentary visit to the thermal spa.
Back onboard, we chose to use our $100 onboard credit to dine at Le Petit Chef.
With $100 onboard credit, my sister and I decided to dine in Le Petit Chef. This specialty dining restaurant is an interactive, animated dining experience onboard. This meant we only had to pay $29 out of pocket. 
Image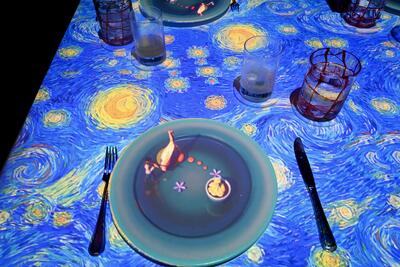 A tiny chef took us through his journey of perfecting his cooking skills. With projected animations directly on our plate, the dining experience was unlike anything we had experienced before.
Through each course, the projections told the story from the tiny chef himself. The meal started with a tomato tart, followed by a burrata salad. The main course was a show-stopping short rib entree with potatoes. For dessert, we tried the chocolate caramel decadence. Everything was excellent.
Image
We loved dining at Le Petit Chef, although it's such a unique experience that I probably do not need to dine here again in the near future.
Upon our return to Miami, we spent a whopping $139 for a taxi to the Fort Lauderdale airport.
Any 4-night cruise goes by very quickly. Just as you're getting acquainted with the cruise ship, it's time to get off. But, short sailings can also keep costs down and that's something that I aim to do when cruising.
Image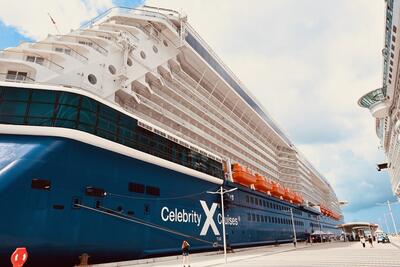 Back in Miami, our return flight was actually from the Fort Lauderdale airport. We checked the price of Uber and Lyft, both of which were showing $90 fares. Instead of waiting, we decided to take a taxi from the terminal.
Although we had a nice ride in a taxi van, I was not expecting the cost to be $139! Perhaps this was due to surge pricing, but it was still more than I anticipated spending. I regretted not taking an Uber or Lyft, which would have been cheaper.
At the Fort Lauderdale airport, my sister was required to pay for her carry-on bag with Spirit for $79.
Budget airlines are notorious for nickel-and-diming passengers for practically breathing air onboard their flights. Luckily, Spirit Airlines has generous military baggage allowance that allowed us to get free carry-ons during our departing flights.
Image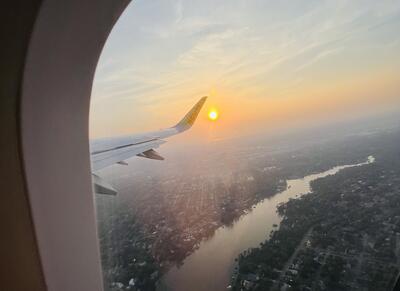 At the Fort Lauderdale airport, we were required to show proof of our military affiliation. Although my ID was accepted, my sister's retired dependent ID was not considered part of their program.
Much to our disappointment, this meant she had to pay $79 for her carry-on luggage at the airport. The dismay was only amplified when our flight was delayed two hours, although we enjoyed free food and drinks at the Escape Lounge thanks to complimentary access with our Amex Platinum cards. Having lounge access saves us money every time we travel, as we don't need to pay for food or drink at the airport. 
Back in Pensacola, we paid $60 for airport parking.
Our return flight was quick from Fort Lauderdale to Pensacola, and we easily made our way back to the car garage. Since Pensacola is more than an hour away from my house, we opted to leave our car parked at the airport. We were traveling on weekdays, so I didn't expect my husband to drive us there and back.
Image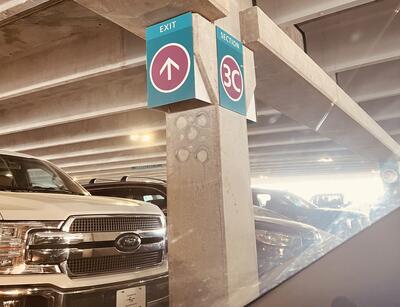 Leaving our car at the airport cost around $60, but the convenience of leaving our car at the airport was worth it.
Between the cruise fare, specialty dining, transportation, airfare and hotel, we spent $2,284 on this 4-night Celebrity cruise.
My sister and I agreed that we loved our spring break cruise on Celebrity Silhouette. It was worth every pennty of that $2,284! Sure, we could have spent way less if we chose a cheaper cruise line, like Carnival Cruise Line, but we wanted to try something new.
We also could have saved even more if we had chosen a cruise port that we could drive to rather than needing to purchase airfare. Spirit's cheap and direct flights make cruising more accessible from the panhandle. 
Image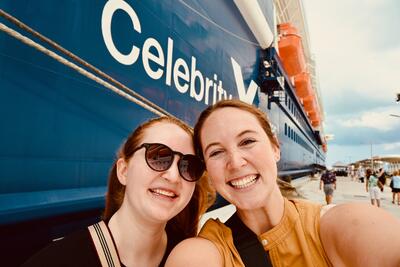 For example, over the summer, we took a Carnival cruise for $600 total for a 4-night sailing to Mexico. Granted, this was the cruise line's oldest ship in the fleet but it sailed from Mobile, Alabama - which is just a short drive from my house.
I'd absolutely sail on Celebrity again, as the experience was wonderful. We enjoyed seeing what a more upscale cruise line had to offer compared to sister-brand Royal Caribbean. Everything from the food to the entertainment was top-notch. The overall vibe was more laid-back and adult-focused, which we loved! We wouldn't hesitate to book another cruise with Celebrity.
Image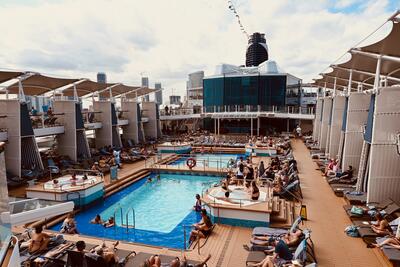 I would consider booking a longer cruise, such as a 7-night sailing, to get more bang for my buck on a per day basis. With airfare, hotel and transportation - along with the overall time spent getting to Miami - it would have been worthwhile to pay a bit more to enjoy a few extra nights on the cruise itself.