Image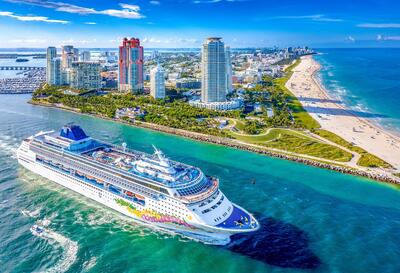 We share lots of cruise updates and advice here, and this is a weekly roundup of everything you may have missed from this week.
If you are busy but want to keep up with all the helpful cruise advice we share, this is an easy-to-digest look at the recent articles and updates we've shared
1. 30 top tips and tricks for MSC Ocean Cay
Image
MSC Cruises line, like many other popular cruise lines in North America, has a private island for their cruisers to visit.
Ocean Cay MSC Marine Reserve, commonly referred to as Ocean Cay, is located just 65 miles east of Miami in the Bahamas. Featuring clear water, soft sand beaches, and plenty more, guests sailing to Ocean Cay are certain to have a great day.
After traveling to this private island and see what it has to offer, we have compiled a list of 30 tips and tricks to make sure that you make the most of your time on your next visit at Ocean Cay.
Read more: 30 top tips and tricks for MSC Ocean Cay
2. Here are instances when you are not required to tip on a cruise ship.
Image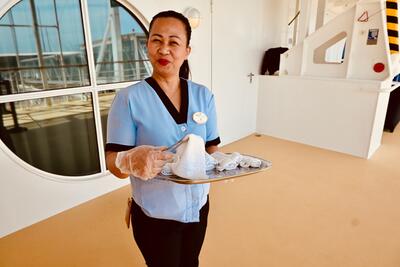 One of the things that can confuse cruise guests is the gratuities situation.
When taking a cruise vacation, guests are subject to pay gratuities, more commonly known as crew member tips. These are automatically included for guests and are divided amongst crew members, both those that you may interact with on a daily basis and also those who work behind-the-scenes.
With a good chunk of your tips being covered in these automatic gratuities, it is often questioned when additional tips are or are not required. Read on to find out when to not nip on your next cruise vacation.
Read more: When not to tip on a cruise ship
3. Getting an early check-in time is more important than ever!
Image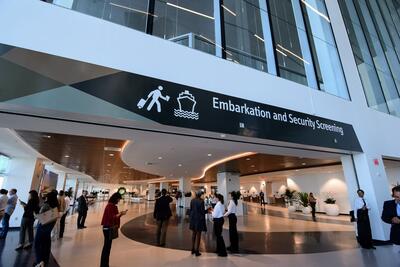 When it is time to finally board your cruise vacation, you do not want anything to slow you down.
To ensure that you can enjoy the most of the time you have, it is essential to get as early a check-in time as possible for your cruise. Weeks before your cruise, you will be able to go through an online check-in process and select at what time you would like to arrive at the port and begin the physical check-in process.
The earlier of a time you select, the earlier you can step foot onboard and begin your vacation. Here are 12 reasons why you should select the earliest check-in time possible for your cruise vacation.
Read more: 12 reasons to get as early a check-in time as possible for your cruise
4. Here's what Hayley liked and disliked on Norwegian Encore!
Image
After recently sailing onboard the Norwegian Cruise Line's Norwegian Encore, Hayley was able to experience much of what the cruise line's largest ship has to offer.
She sailed recently on the Norwegian Bliss, which is a sister ship to Norwegian Encore and was built just one year earlier. She was able to experience most of the venues, activities and experiences that are offered onboard, and form her opinions on how these ships compared.
Come along with her as she goes through her opinions on what she liked and disliked while onboard the Norwegian Encore ship.
Read more: 10 Things I loved and hated about the Norwegian Encore ship
5. With a little bit of research, you will find there are several tips that will aid in your efforts to find the best cruise deals available.
Image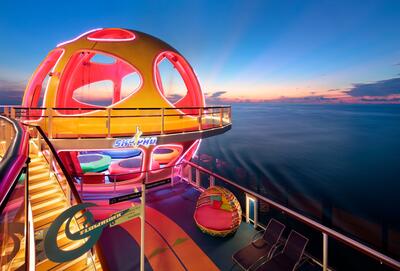 There is no better feeling than knowing you just grabbed a great deal for your next cruise vacation.
While cruise lines are often pumping out sales for prospective cruisers, with a little bit of research, you can find that there are several other tips to ensure you are getting the best possible cruise deals available.
If you are able to be flexible during the planning process, you may just find the perfect cruise deal that can save you money! Here are 14 ways to find the best cruise deals for your next cruise vacation.
Read more: 14 ways to get the best cruise deals
6. Would you stay in an Ocean Suite on Carnival?
Image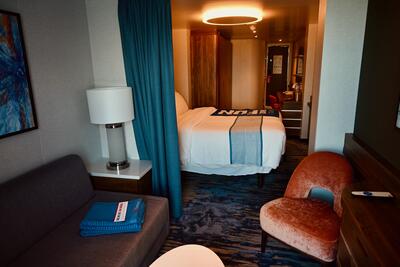 While inside cabins are popular due to their lower price point, they can be lacking in terms of amenities.
Allie recently sailed on the Carnival Mardi Gras, and splurged on an Ocean Suite cabin. Typically opting for the cheapest cabin she can find, she felt that she could not turn down the deal she found for this entry level suite cabin, on a nearly brand-new ship. Certainly a change from the typical cabins she books, and the older cruises she has sailed on, there were plenty of things she was excited to experience having this cabin.
Here are 10 things that wowed Allie about Carnival's Ocean Suite cabin onboard their new Mardi Gras cruise ship, including a few unexpected surprises.
Read more: 10 things that wowed me about Carnival's suite cabin on Mardi Gras cruise ship