Brand new cruise line Blue World Voyages announced they will begin offering sailings in summer 2019.
The 350-guest sports and wellness-centered cruise ship will carve an entirely new niche in the worldwide specialty cruise segment: "active lifestyle cruising." In addition, the cruise ship will feature 26 one and two bedroom cabins that can be purchased as a second home.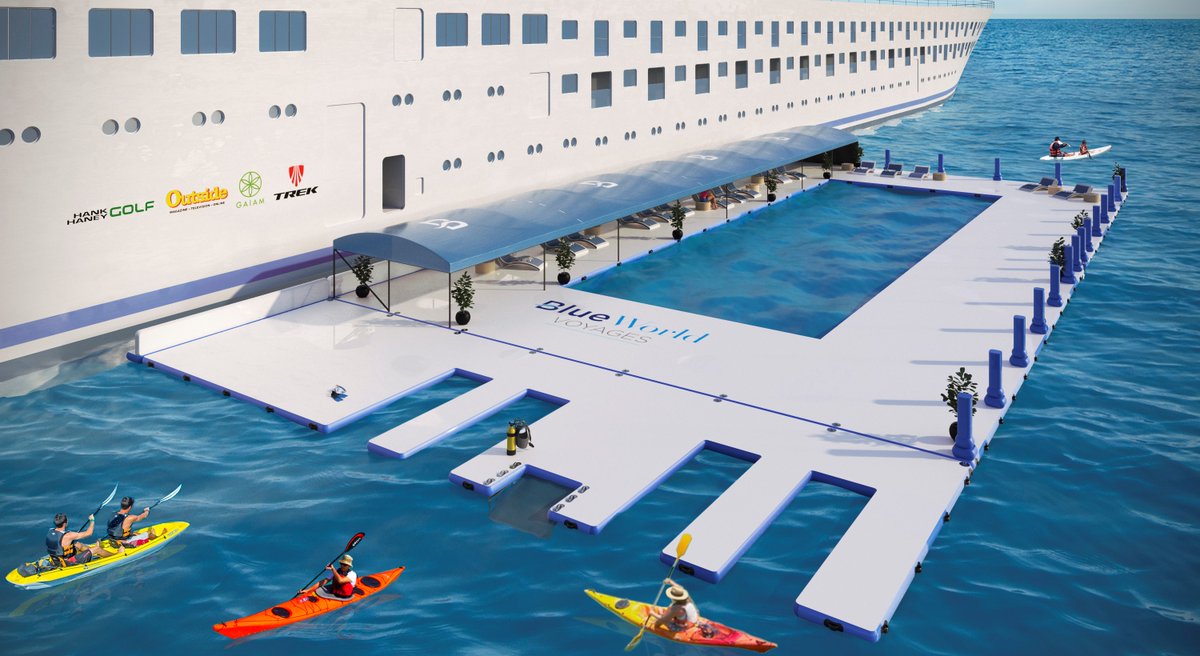 The inaugural cruise ship will be the first to dedicate one entire deck to sports, exercise and wellness, outfitted with golf and soccer simulators, batting cages, a functional training center, yoga, spinning and TRX studios. A second full deck will be dedicated to spa and rejuvenation. The largest per guest spa afloat will feature a relaxing therapy tub, indoor and outdoor treatment rooms and solarium.
The inaugural season will commence with a tour of the Mediterranean, calling on destinations such as Italy, Greece, Spain, France, Portugal, Corsica and Croatia. As a smaller, more intimate vessel, Blue World Voyages will take guests to ports that larger cruises cannot, allowing them to explore unspoiled reefs, hidden waterfalls, and secluded hiking and biking trails, among other activities.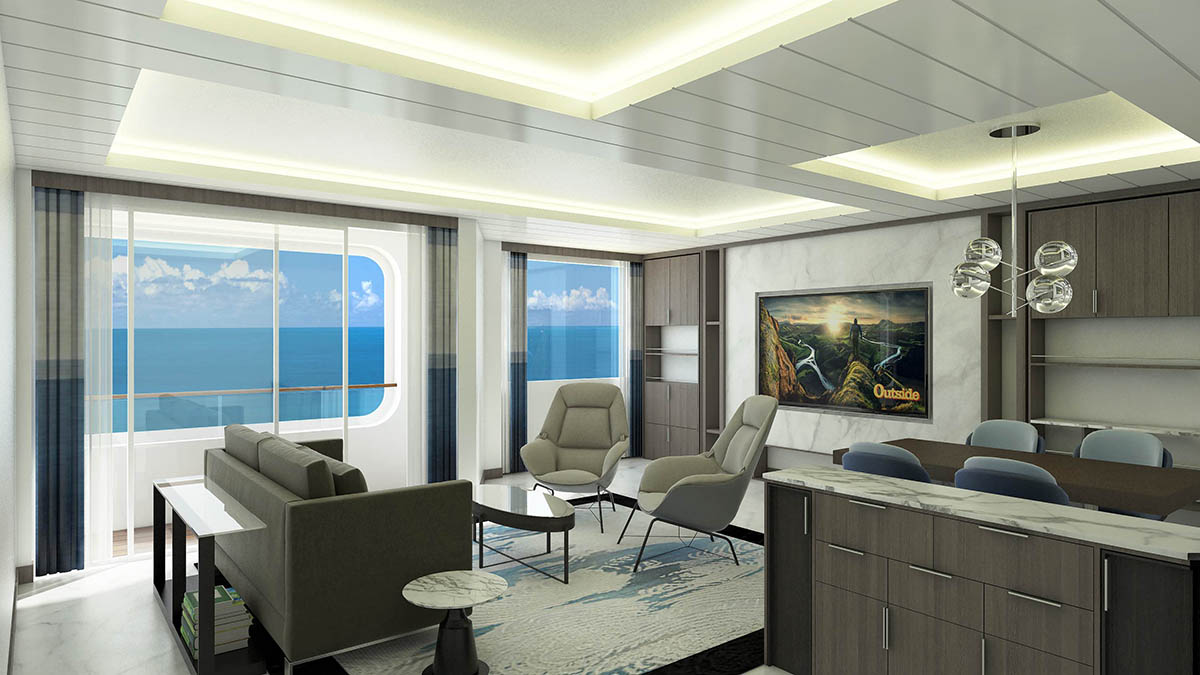 "Blue World Voyages was created for health-conscious individuals, sports and fitness enthusiasts, and those in search of personal improvement," said Gene Meehan, chairman and founder, Blue World Voyages. "Our focus on active lifestyle cruising is not an option or an add-on; it forms the core of our overall cruise travel experience, deeply embedded in every aspect of the product, from ship design and onboard programs to dining options and itineraries."