Viking Sky cruise ship evacuated after ship loses power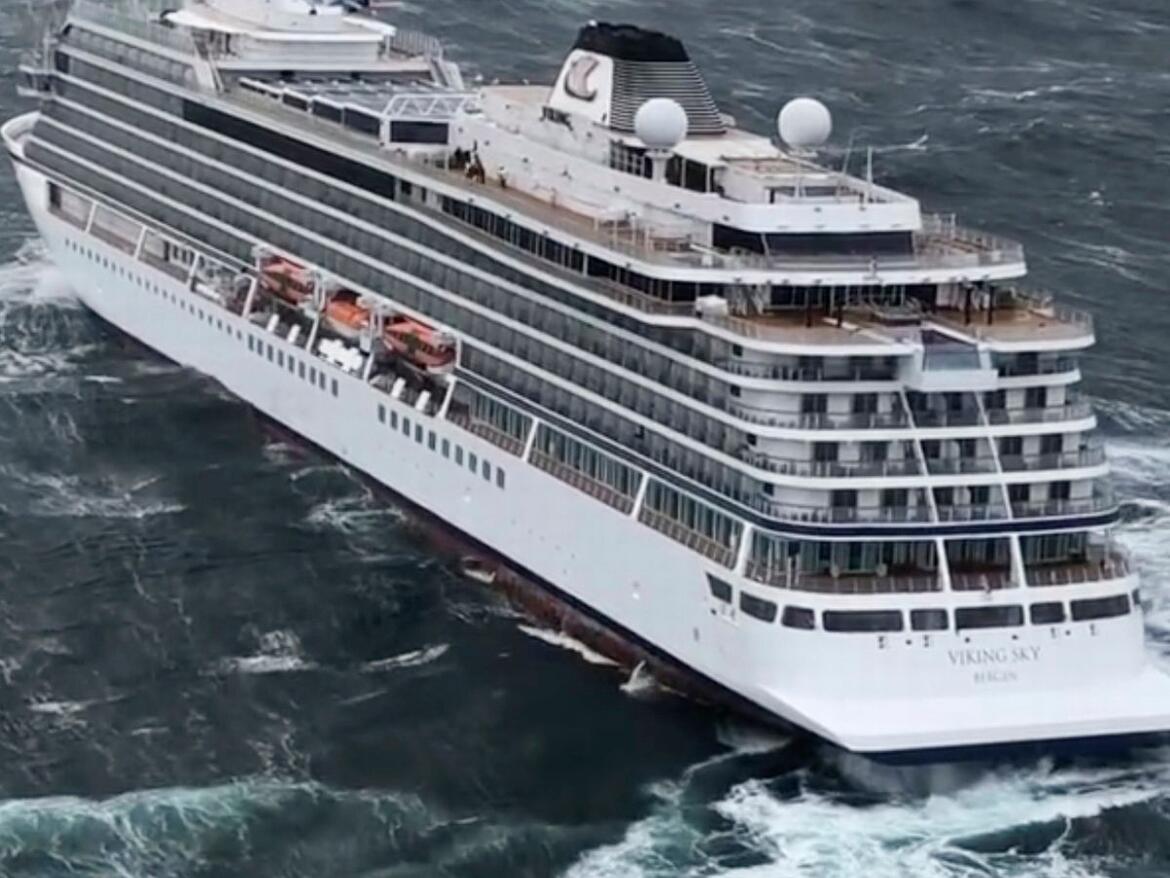 The Viking Sky cruise ship lost engine power over the weekend, which resulted in all guests needing to be evacuated.
Poor weather made it too dangerous for rescues in lifeboats, so all passengers were airlifted by helicopter and brought to land in Norway. Hundreds had to wait hours for the boat to be towed to shore.
The Viking Ocean Cruises ship was on the end of a 12-day sailing when it ran into high winds and rough waves on Saturday. As the ship began to experience engine problems, the crew issued a mayday call. 
Viking Ocean Cruises has not said why the engine failed. Viking Ocean Cruises cancelled a Scandinavian sailing set to depart on Wednesday, but the company said it does not anticipate any additional cancellations. 
On Sunday, the Viking Sky reached port on Molde, Norway, with the aid of a towboat. 
Viking Ocean Cruises said 20 people were injured, including those who had been treated and released.