Celebrity Cruises launches new brand campaign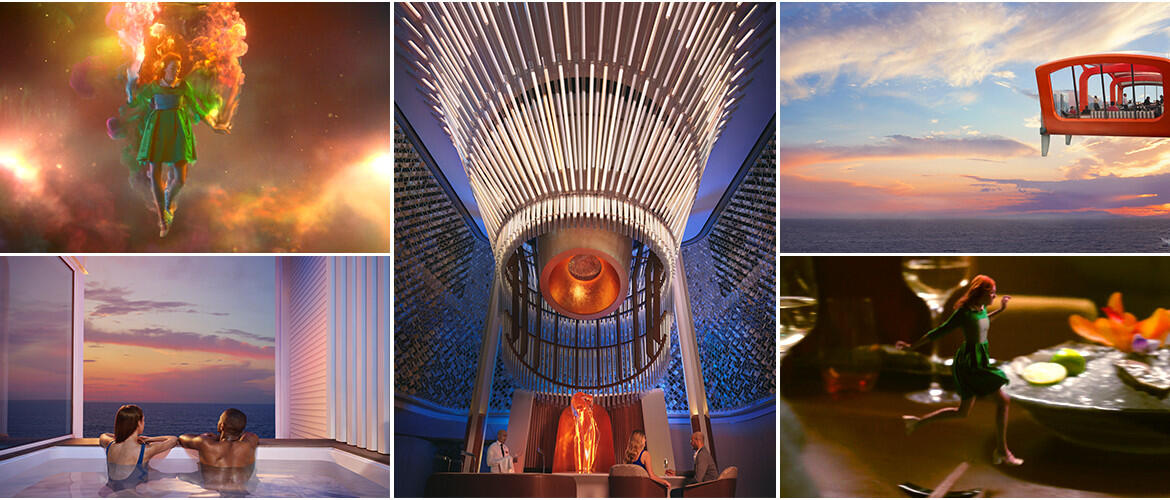 Celebrity Cruises recently launched a new series of ads, aptly titled "Wonder Awaits," which highlight the latest in the cruise line's offerings.
One television spot – produced by Iconoclast and set to the iconic Jefferson Airplane song "White Rabbit" – follows a female protagonist on a voyage of discovery through a dream-like wonderland of world-class cuisine, cocktails, Eden-istic experiences and alluring accommodations, all on the brand's newest ship, Celebrity Edge.
"Wonder Awaits" is the first campaign in conjunction with Lucky Generals who won the bid for Celebrity in fall 2018. The campaign comes hot off the successful launch of Celebrity Edge – which was recently named one of TIME Magazine's 2019 World's Greatest Places – and was crafted with the intent of putting the award-winning brand's world-class product at the forefront to highlight Celebrity's distinction.
In addition to the flagship 60-second spot that premieres on Sunday, the work will span several creative mediums over the coming months, including additional 30- and 15-second spots, high-profile luxury and lifestyle print placements, billboards, digital media buys and more.