New cruise ship pier in Antigua moving ahead with construction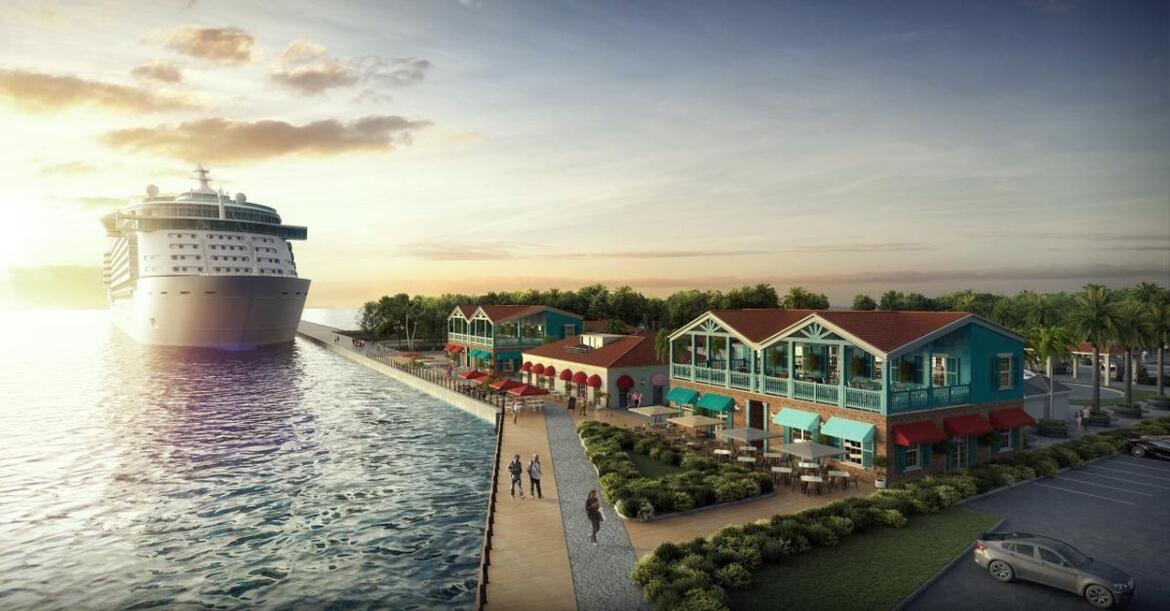 Antigua's new cruise ship pier progress is still progressing, despite the COVID-19 impact felt around the world.
Global Ports Holding issued an update that the marine contractor, Meridian Construction Ltd., with the exception of the brief suspension of construction activity during the first ten days of the government curfew and a few manufacturer delays caused by COVID-19, the majority of the project components are on schedule.
According to David Corbella, Principal Marine Engineer at Global Ports Holding, the project is about 60% complete, although a "slight delay" is expected.
As of March 31, the project was on schedule, but government curfews forced the team to suspend construction for a few days and take several precautionary measures. Adjustments were made to crew shifts and reductions in crew working.
Dona Lisel Regis- Prosper, General Manager of Antigua Cruise Port, shared her excitement about the progress being made on the project. "The extent of the reach of COVID-19 and its impact on our society was certainly unforeseen and even unimaginable at one point. We are, however, making steady progress on the expansion of the port despite these challenges. We remain steadfast in our commitment to deliver significant economic benefits to Antigua & Barbuda and to create a stunning, world-class port facility that will be primed and ready to accommodate those Oasis-class ships and more as the industry begins to rebound."