German cruise line AIDA Cruises, which is owned by Carnival Cruises, announced it will begin cruising again, beginning August 5, 2020.
AIDA's resumed sailings will have enhanced medical protocols, reduced passenger capacity and visit no ports during its initial sailings back.
AIDA will restart with three cruise ships sailing from Hamburg, Rosestock-Warnemunde and Kiel, Germany.
AIDAperla will be the first to set sail on August 5 from Hamburg, followed by AIDAmar from Rostock-Warnemünde on August 12 and AIDAblu from Kiel on August 16.
Bookings for these sailings are open as of today, July 9, 2020.
New health protocols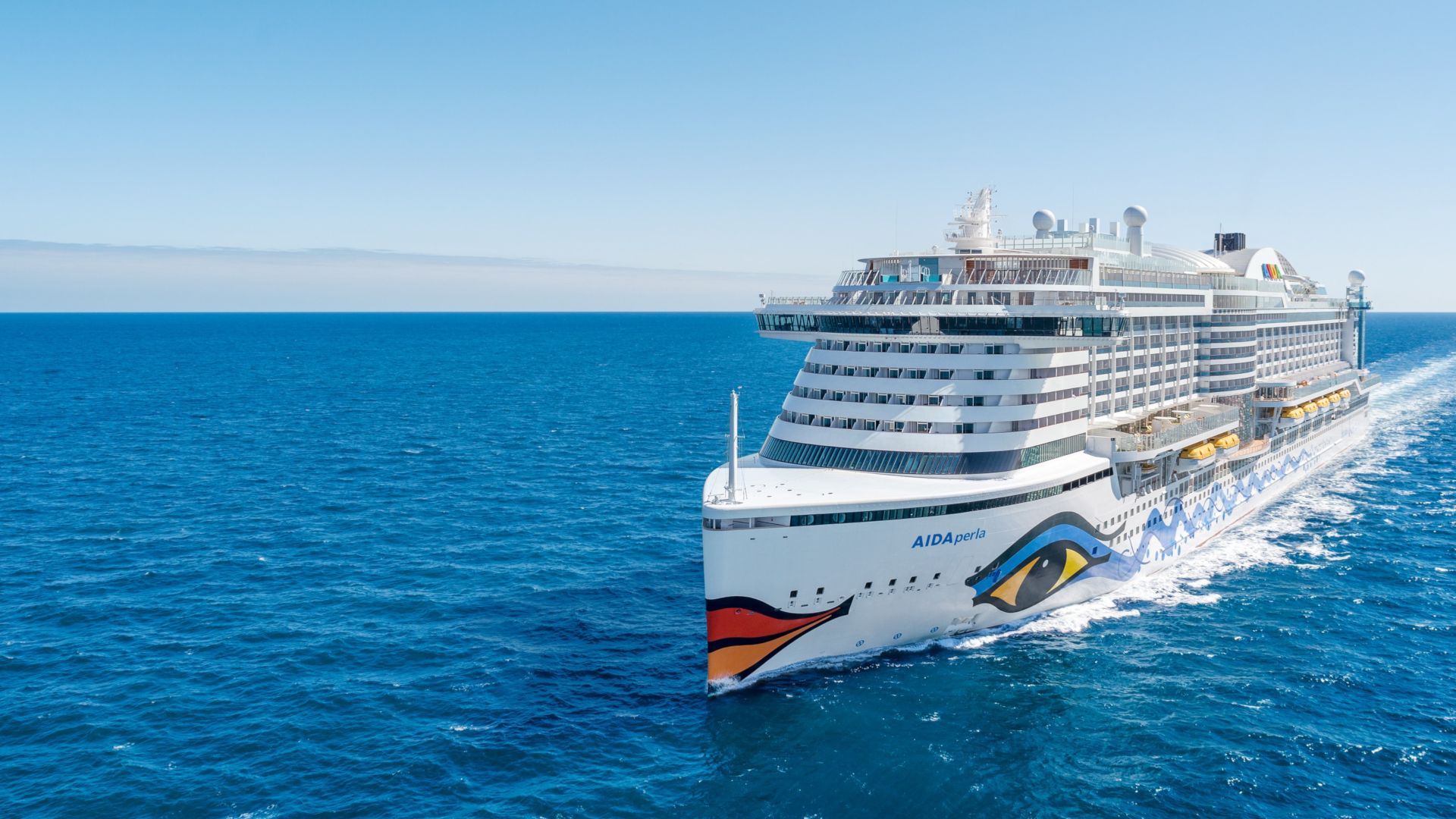 In order to keep guests safe, AIDA has added a variety of new health and safety procedures.
Guests can expect a new digital health questionnaire prior to the cruise, mandatory body temperature checks prior to check-in, social distancing.
AIDA will closely manage capacities at venues such as restaurants, bars, theaters, sports and wellness areas.
In addition, there will be additional hygiene and safety measures, such as increased cleaning and disinfection measures, which take place in all cabins and public areas according to a defined protocol, as well as additional disinfection dispensers at check-in and on board.  
Onboard medical care for all guests and crew is available around the clock. The ships are equipped with PCR-test-kits and diagnostic devices for the immediate evaluation of suspected COVID-19 cases, and the medical team on board is trained in the relevant test procedures and treatment methods.