A cruise line's vibe can make or break your experience, which is why it's so important to pick the line (and ship) that's right for you.
If you're looking for a breakdown of Carnival vs. Royal Caribbean International cruises, we can help.
Below we've compared the two of the most well-known cruise brands so you can make an informed decision, based on key areas like food, cabins and, of course, price.
Overall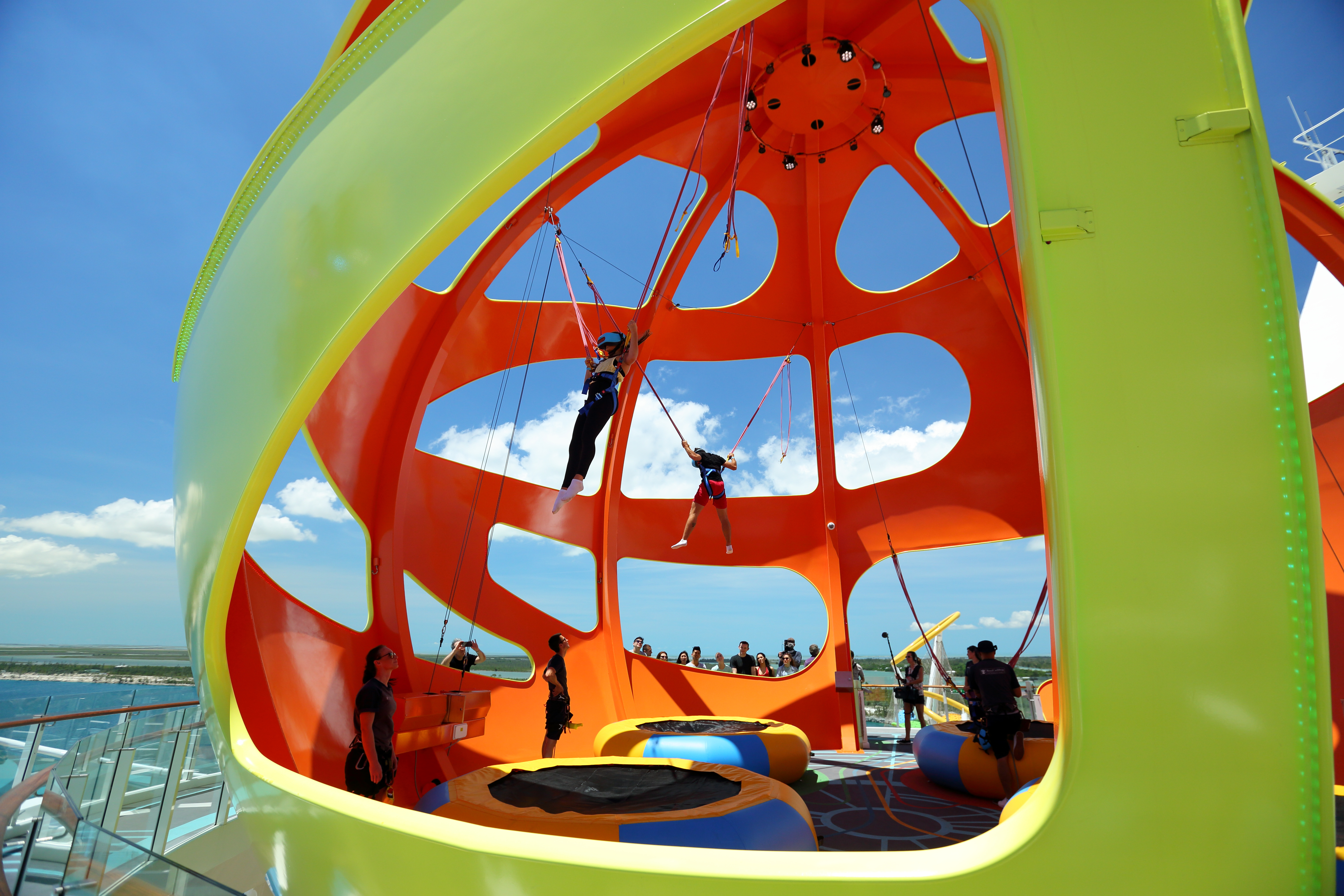 Both cruise lines specialize in fun, offering upbeat and lively atmospheres. They're both excellent choices for families, but they also include plenty of onboard activities for all ages.
Royal Caribbean is a great line for active passengers, with skydiving, surf simulators, bungee trampolines, zip lines, and rock climbing walls, and it prides itself on jaw-dropping, "I can't believe that's on a ship" amenities like carousels, designer shops and entertainment that features acrobats, high-divers and ice skaters surrounded by choreographed drones.
Carnival offers a casual "come as you are" atmosphere that focuses on celebrations, parties and games. It's also an exceptional value for money, with many alternative eateries -- serving up everything from Guy Fieri's BBQ and burgers to pizza and burritos -- carrying no additional fee.
Food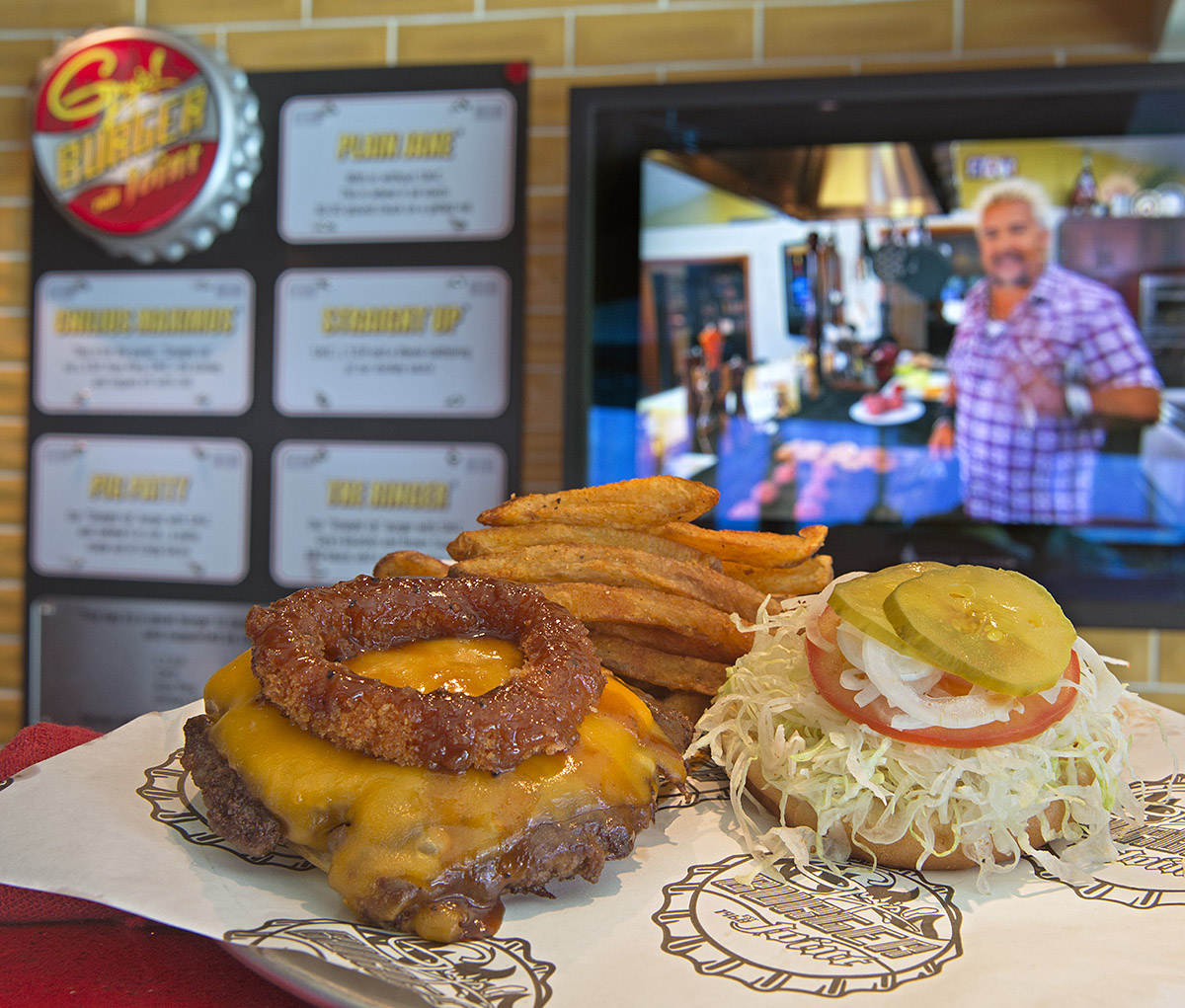 Speaking of food, both lines offer free meals for breakfast, lunch and dinner in the onboard self-service buffets and waiter-served main dining rooms. For dinner in the dining rooms on both lines, cruisers can choose from set-seating (fixed dining time at the same table every night) or flexible (eat any time between set hours at any table that's available) options.
Want a less formal meal but don't particularly like buffets? Not a problem. You'll find plenty of alternative eateries on the ships in both lines' fleets.
Where the lines differ is in how many options are available and how much extra it'll cost you. In general, Carnival has fewer alternative dining options, but most of them are included in the price of your cruise fare. Meanwhile, Royal Caribbean has a wider array of choices -- including Jamie Oliver's Jamie's Italian and an added-fee Mystery Dinner Theater -- but you'll have to shell out extra money for many of them.
New Carnival ships, however, have a similar number of additional speciality restaurants that are comparable to Royal Caribbean vessels, including Emerli Lagasse's first-ever restaurant at sea: Emery's Bistro 1396. 
Cabins
With so much to do onboard, it's likely you won't spend too much time in your cabin, whether you choose Carnival or Royal Caribbean. Even so, passengers should still weigh their accommodation options.
Carnival's cabins are advantageous in that they are spacious and offer simple layouts. The line is known for boasting some of the largest staterooms afloat, but, with the exception of those on its newest ships, you won't find nearly as many head-spinning room categories as you will with Royal Caribbean, which range from interior rooms with LED screens posing as virtual balconies to two-story and multi bedroom luxurious suites. 
Within that large number of category choices, Royal Caribbean shines with its suite options, which include some of the largest living spaces at sea. Carnival has suites available, but they're fewer in number and don't come with as many perks, which include things like priority embarkation and disembarkation.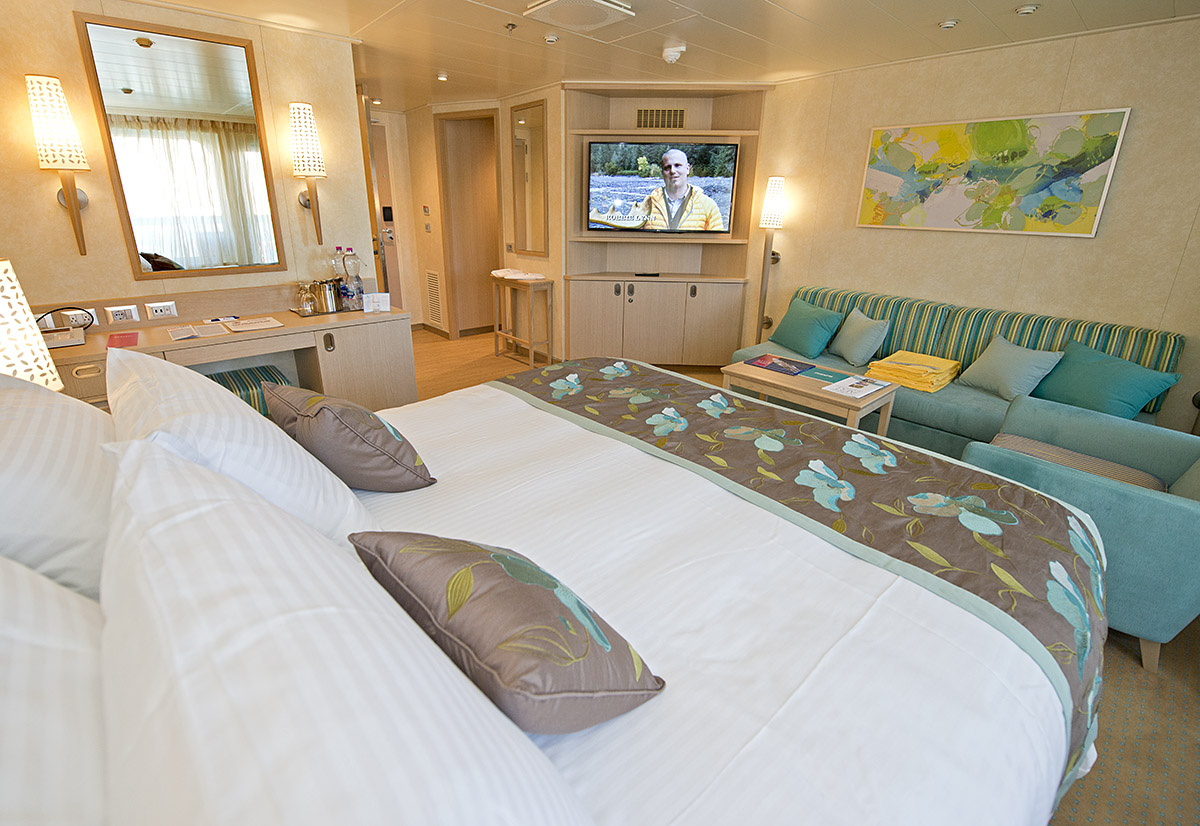 In terms of group accommodations, both lines have them, but Royal Caribbean offers Ultimate Family Suites (on select ships), which are specifically designed for groups traveling with children. The two-story accommodations feature bunk beds, a play area with games and toys, a balcony with an outdoor climbing structure and even an indoor slide that takes the kids from their bedroom to the living room below in a matter of seconds.
For its part, Carnival does have some connecting cabins that are ideal for families or other groups traveling together. It also has Family Harbor staterooms on its newer vessels, but they aren't available at the suite level, nor are they outfitted with splashy amenities.
Both lines also have spa-themed staterooms that allow special spa access and related amenities, but if you're traveling alone, Royal Caribbean is the only one of the two to offer solo cabins on some of its vessels.
Things to Do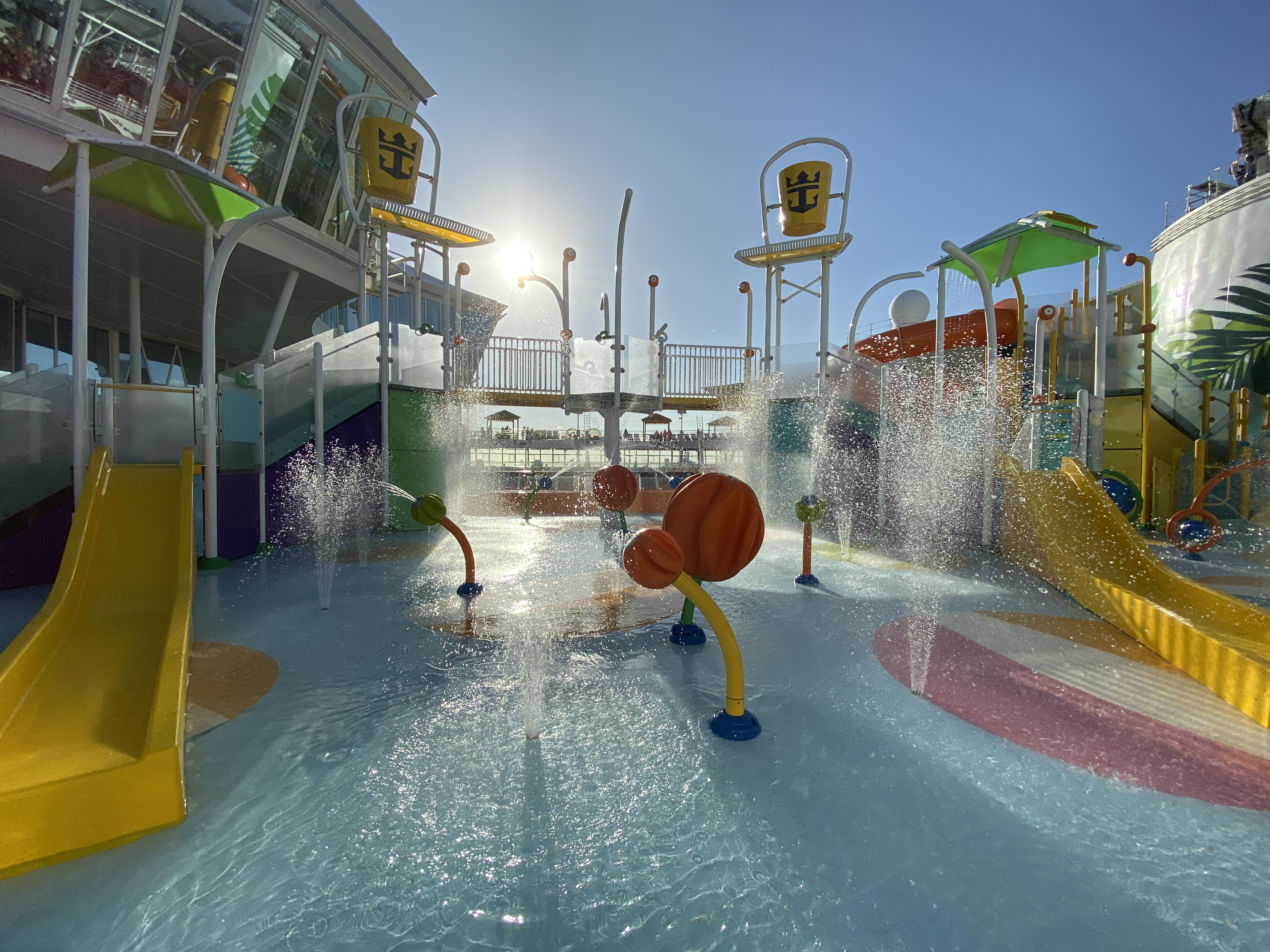 Whether you're thinking of booking a cruise to relax or you're someone who's always on the go, you won't be disappointed with Royal Caribbean or Carnival. Both offer plenty of hidden nooks for reading, sun decks for working on your tan and adults-only spaces if your goal is simply to escape the kids and soak in the pool or hot tub. And let's not forget that all ships in both fleets also have spas if a massage or manicure is more your speed.
In terms of diversions, Carnival and Royal Caribbean are more alike than they are different. Each has packed daily schedules filled with trivia, bingo, movie screenings, dance lessons, towel and napkin folding demonstrations, port talks, shopping opportunities and live music. Further amenities -- like fitness centers, for-fee arcades and nightclubs with DJ-spun music -- allow cruisers to make their own fun without a schedule.
You'll also find plenty to keep you busy outdoors during the day, with both lines providing at least one pool on every ship (but usually two or more, where you'll find hairy chest/legs competitions and belly-flop contests), as well as water slides, children's splash areas, mini-golf courses, and basketball courts on most vessels.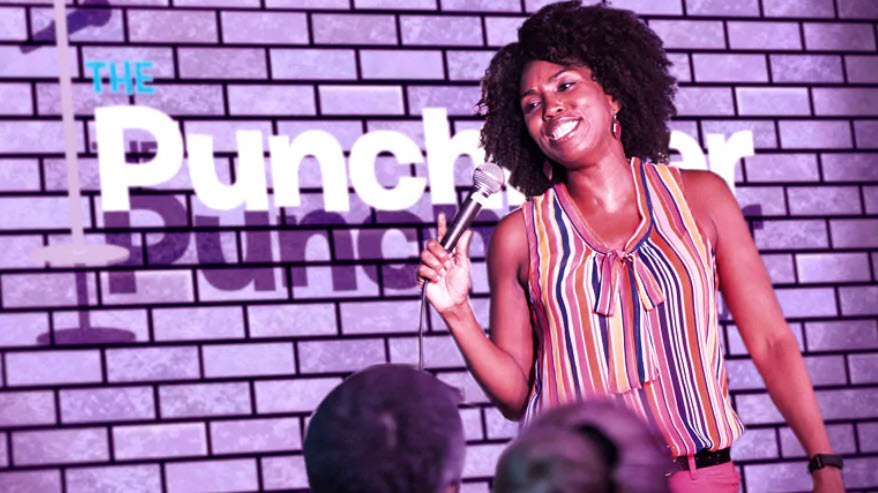 Both lines present a variety of game shows, including "Battle of the Sexes," the "Love and Marriage Game" and adult scavenger hunt "Quest," but one of Carnival's strong suits is its branded "Hasbro, the Game Show," which offers family fun in the way of life-size board games like Connect Four and Yahtzee, which are played on stage in the theaters on select ships.
After dinner, passengers on both lines can experience a slew of production shows that involve singing and dancing, magic, comedy and more. Where the lines differ, however, is mainly with game shows, theater shows and top-deck offerings. 
Royal Caribbean sets itself apart in terms of production shows, featuring Broadway titles like "Cats," "Grease" and "Hairspray" on select ships, while Carnival relies mainly on its Playlist Productions -- high-energy musical tributes and revues created specifically for the line and set to well-known songs. Additionally, Royal Caribbean incorporates acrobats, AquaTheater high-divers and drone-backed ice skaters into its daily theatrics.
Carnival stands out with its comedy shows, scheduled throughout each sailing in the Punchliner Comedy Club. A family-friendly version is usually offered first, followed by a more R-rated version later at night.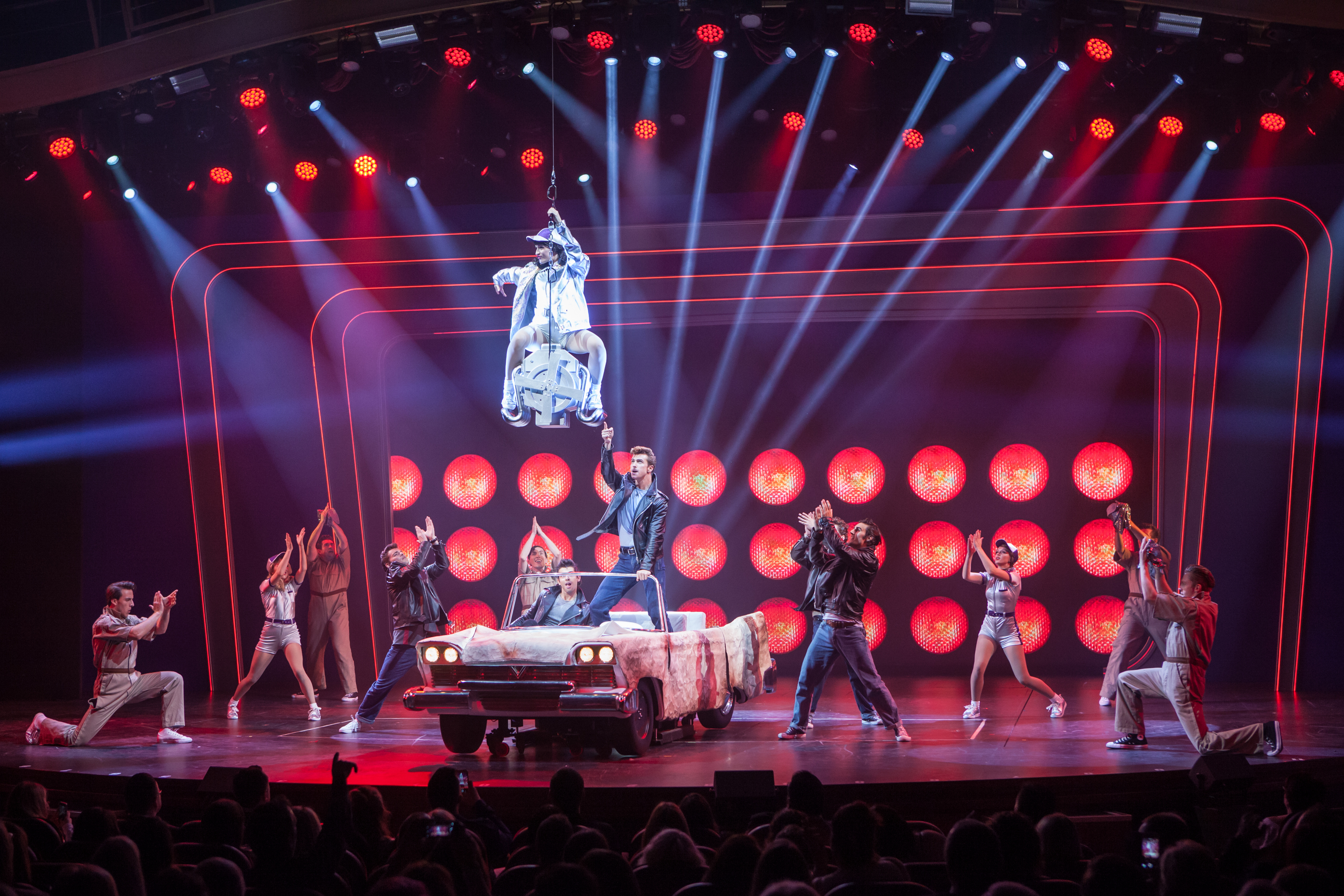 Another area where Royal Caribbean does exceptionally well is with its active pursuits. They include innovative -- and often first-at-sea -- activities like carousel rides, ziplining, Sky Pad bungee trampolining, FlowRider surfing, Ripcord by iFly simulated skydiving and rock climbing. Indoors, you'll even find bumper cars, ice skating rinks, and escape rooms on select ships.
But, not to be outdone, Carnival is ramping up entertainment efforts on its newest vessels to include ropes courses, IMAX movie theaters, SkyRide pedal-operated aerial recumbent bikes that are suspended over the ocean, and Mardi Gras'  BOLT, the first roller coaster at sea! 
Price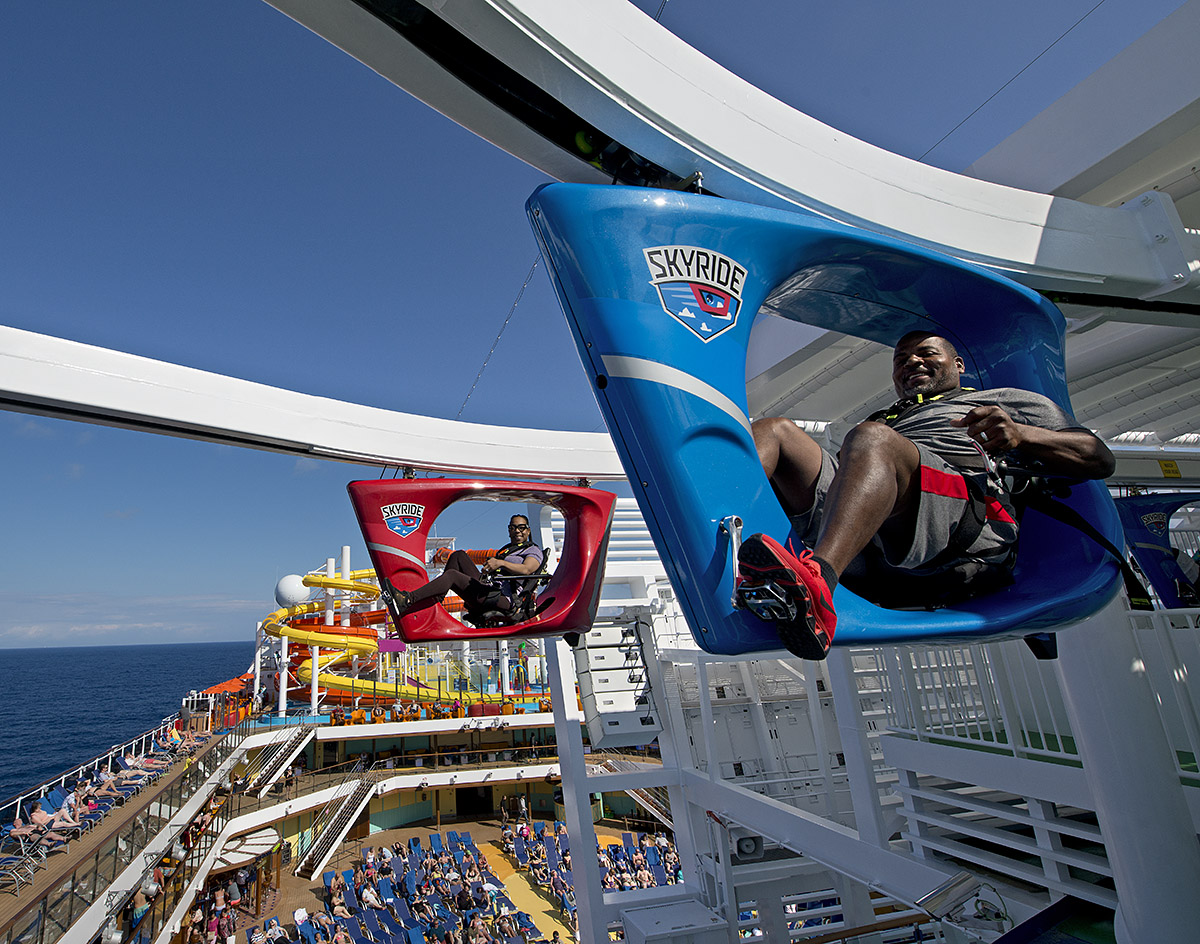 Prices for both lines vary based on several factors, including ship, destination, cruise length, cabin type and add-ons. Carnival is known for its affordability and value, with most dining and entertainment included in its fares. If you're looking for a short weekend getaway, Carnival's prices can't be beat! 
In general, Royal Caribbean's prices are reasonable, but the line tends to charge significantly more for sailings on its newest ships, particularly for passengers booked in suites.