Holland America will change new cruise ship name to Rotterdam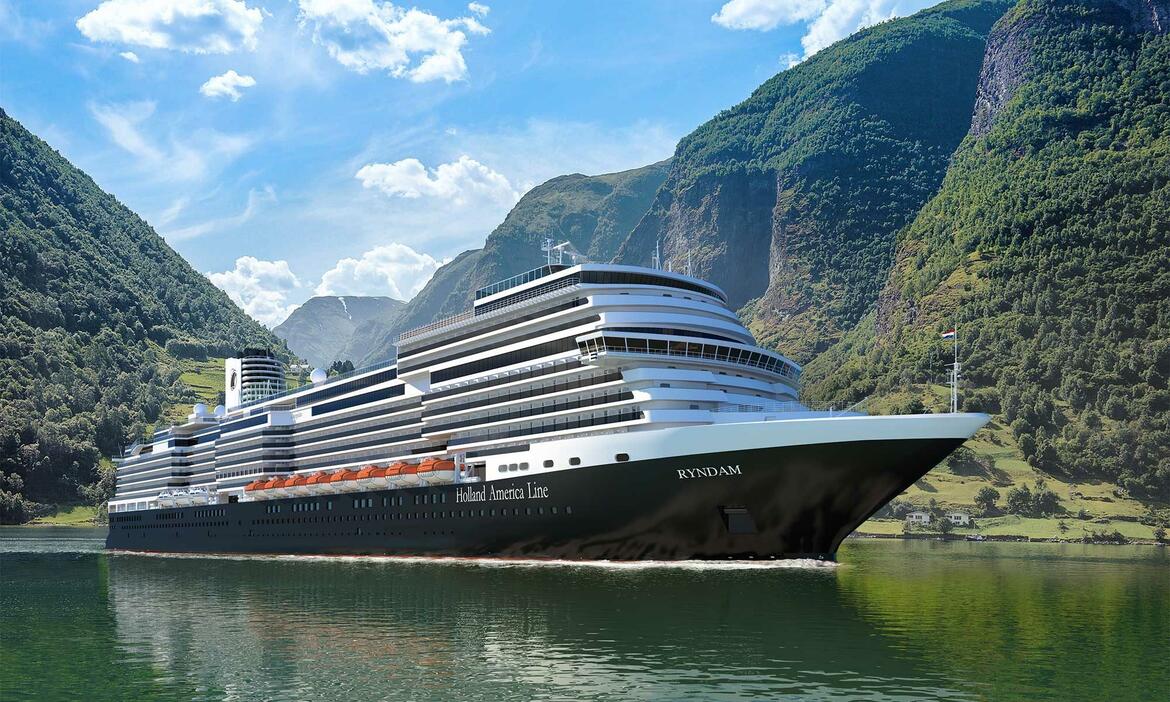 Holland America Line announced on Thursday it will change the planned name of its new flagship cruise ship to be Rotterdam.
The name Rotterdam is significant because Holland America Line's first ship was Rotterdam, which sailed its maiden voyage from the Netherlands to New York Oct. 15, 1872, and led to the founding of the company on April 18, 1873. 
Originally, the new ship was to be called the Ryndam, but will instead be called Rotterdam and will be delivered from Fincantieri's Marghera shipyard in Italy on July 30, 2021.
The new delivery date is pushed back from May 2021 delivery due to the global health situation.
Anyone booked on sailings between May and July 30, 2021 will be contacted with rebooking options.
Once she debuts, the Rotterdam will spend the summer exploring Northern Europe and the Baltic on roundtrip cruises from Amsterdam, the Netherlands. 
She will carry 2,668 guests, measure 99,500 tons and feature highly successful amenities and innovations introduced with her sister ships, including the 270-degree surround screen World Stage, Rudi's Sel de Mer and Grand Dutch Café. 
History of the Rotterdam
Rotterdam II was built in 1878 for British Ship Owners Co. and purchased by Holland America Line in 1886. Rotterdam III came along in 1897 and was with the company until 1906. The fourth Rotterdam joined the fleet in 1908 and also served as a troop carrier when World War I ended.
Following the war it made regular cruises from New York to the Mediterranean.
Rotterdam V, also known as "The Grande Dame," set sail in 1959 and began sailing transatlantic crossings with two classes of service. It later converted to a one-class ship in 1969. She sailed with Holland America Line for 38 years until 1997, including several Grand World Voyages, and currently is a hotel and museum in the city of Rotterdam.
Rotterdam VI, the most recent to cruise for Holland America Line, was introduced in 1997 and the first ship in the R Class.