Santa takes ride on first roller coaster on a cruise ship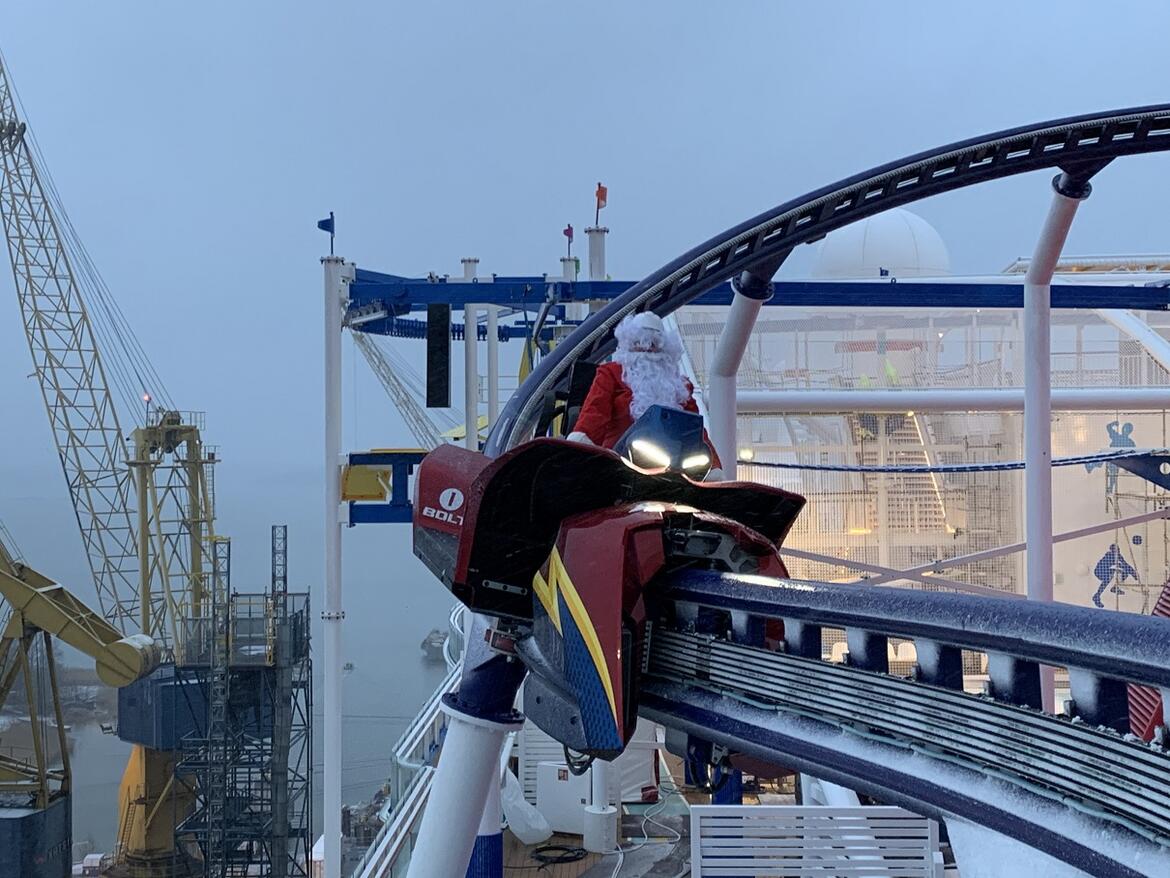 Naughty or nice? First, Santa has to go for a ride in something a bit faster than his sleigh.
Carnival Cruise Line released a photo of Santa Claus going for a ride on the first roller coaster on a cruise ship.
The Carnival Mardi Gras is in Finland, which will feature the BOLT roller coaster.  The ship will be delivered at the Meyer Turku shipyard later this week.
With enthusiastic shrieks of delight and a few hearty "ho-ho-ho's" echoing throughout the shipyard, Santa zipped along the 800-foot-long track featuring a hairpin curve around the ship's iconic funnel, all while achieving speeds of up to 40 miles an hour.   The all-electric coaster can accommodate two riders – or one Santa Claus and his bag of toys, perhaps – in motorcycle-like vehicles that race 187 feet above the water line, providing incredible views to the sea below.  
BOLT is an all-electric roller coaster that allows two riders in a motorcycle-like vehicle.
Once Mardi Gras launches, the ship will sail in 2021 from Port Canaveral, Florida.