Princess Cruises Cancellation Policy: Can I Get a Refund?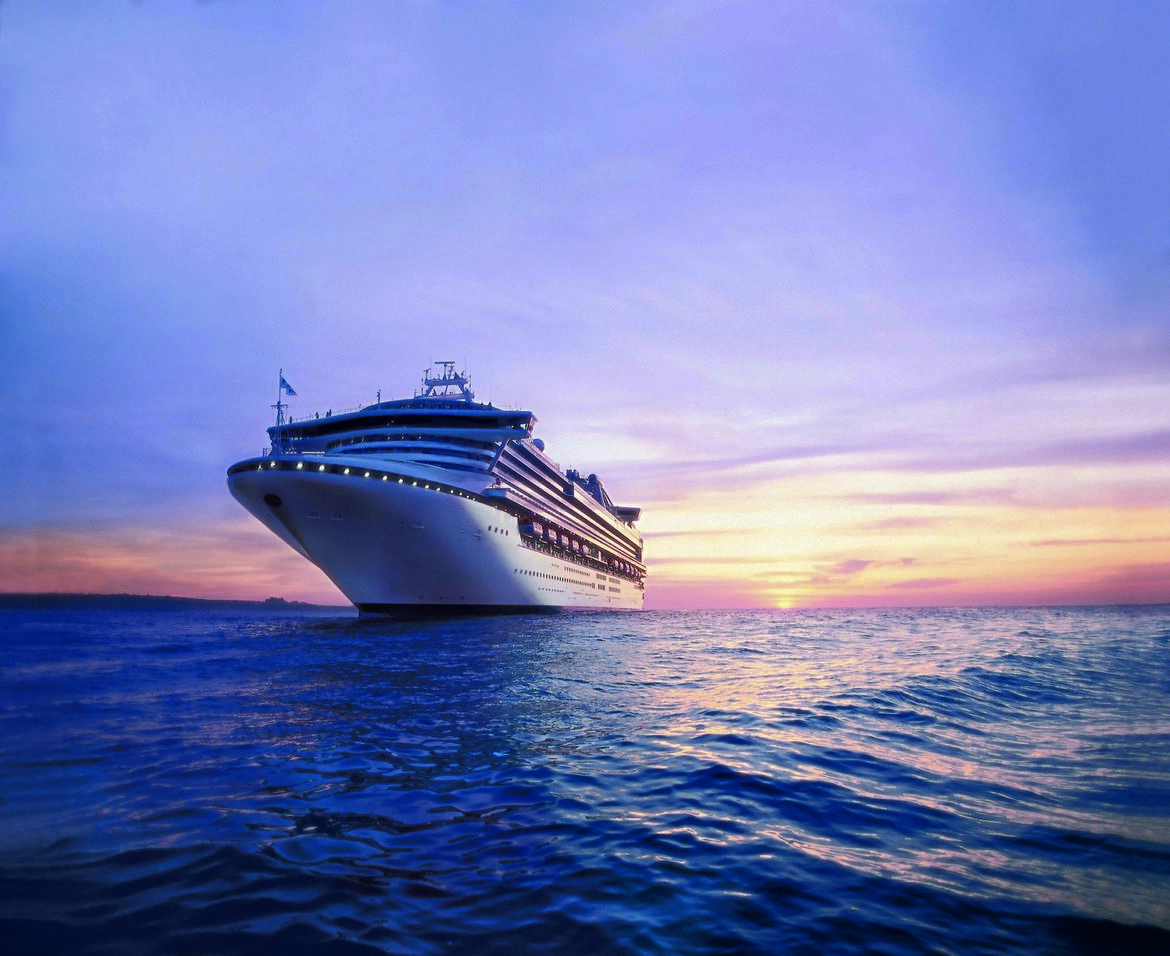 Update, 3/16/2021: On October 31, the U.S. Centers for Disease Control and Prevention allowed its no-sail order to expire and issued a conditional sailing framework, to which all ships must adhere in order to resume cruising. Since that time, Princess Cruises has pushed back its restart date through May 14, 2021, with all departures from Los Angeles, Seattle and Fort Lauderdale canceled through the end of June.
All voyages departing from or returning to Canadian ports have also been scrapped.
Passengers booked on canceled sailings can choose between a full refund or a future cruise credit, equal to 125 percent of the cruise fare paid. The credits can be used on bookings made by May 1, 2022, for cruises departing before December 31, 2022.
Passengers wishing to request refunds must do so on the cruise line's website by February 15, 2021. See below for information on refunds for passenger-canceled sailings.
What happens if you book a Princess cruise and then have to cancel it? Rarely do travelers think about the worst-case scenario, but it's a good idea to be prepared.
If you've found yourself in the unfortunately situation of having to scrap your booking, we'll tell you what you need to know about the Princess cruise cancellation policy and what it will take for you to receive a refund.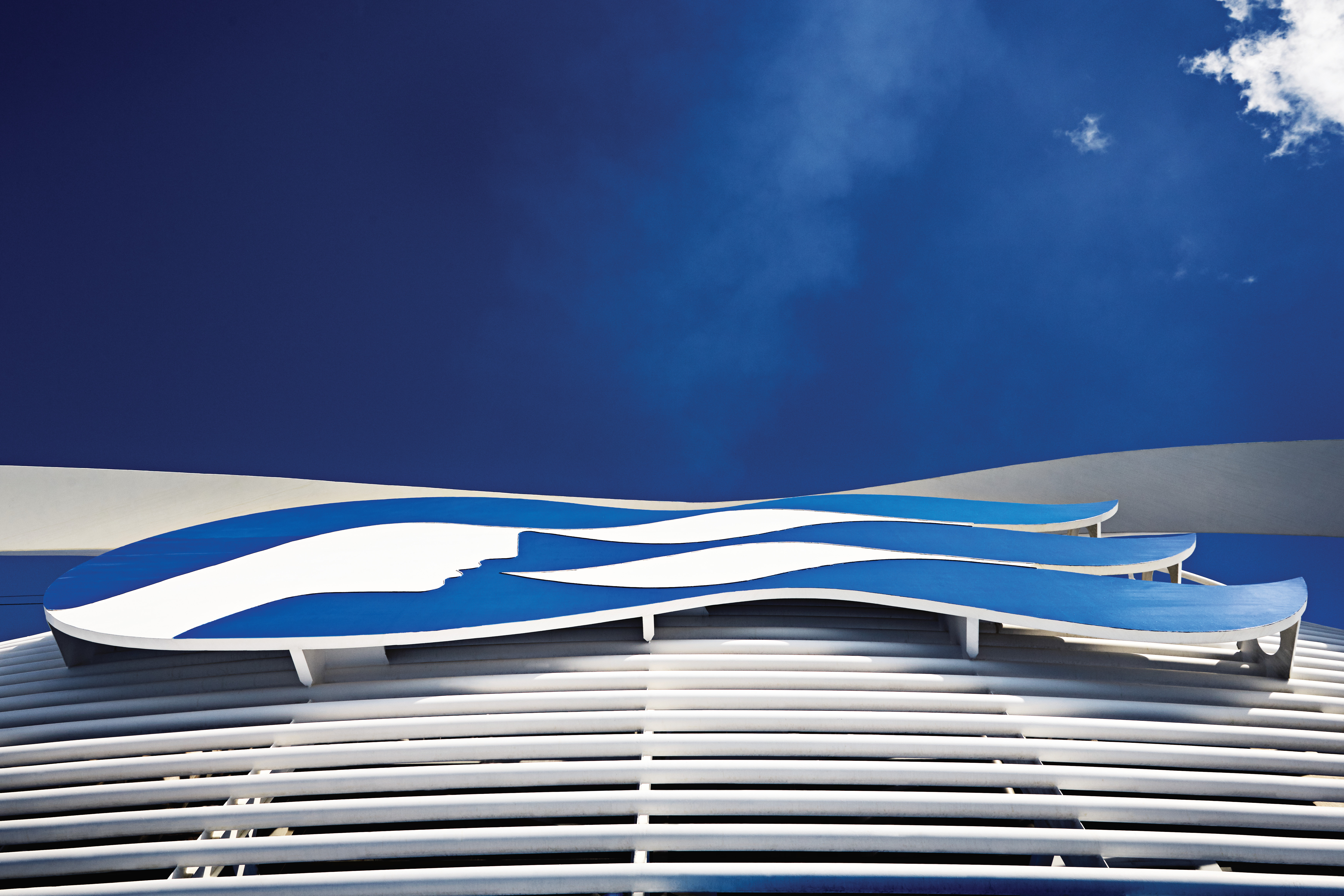 Princess Cruises Refund Policy
When booking a cruise, passengers generally pay a portion of the total cruise fare as a deposit, with the remaining amount due a set number of days prior to the embarkation date (90 days for Princess under normal circumstances). After final payment, cancellation fees apply; the closer you are to the sailing date, the higher the fees and the less money you'll get back.
To account for the fluidity of the global pandemic, many cruise lines have altered their cancellation policies, allowing passengers to cancel their voyages closer to their sailing dates. Through its Cruise With Confidence program, Princess is allowing cruisers booked on sailings booked by March 2, 2021, and departing through October 31, 2021, to back out up to 30 days before sailing.
Under the Cruise With Confidence rules, the final payment window is 60 days prior to sailing. Since 30 days is past the final payment due date, passengers wishing to cancel within that time frame will forfeit part of the amount paid as a penalty fee, according to the below charts. It will then be refunded to them in the form of an onboard credit for use on a future sailing. The remaining fare balance will be refunded to the original form of payment.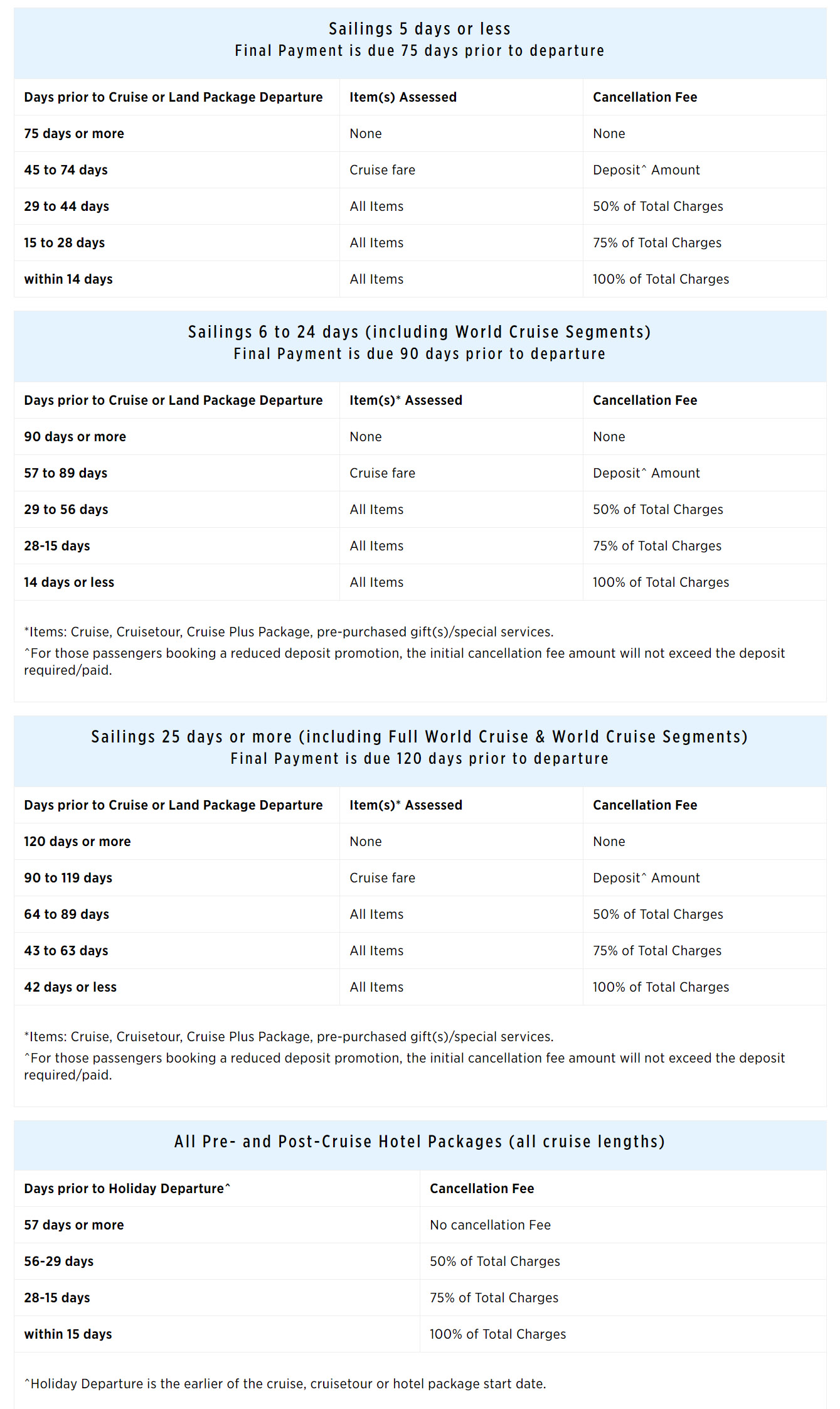 For sailings departing on or after November 1, 2021, the Cruise With Confidence program no longer applies, and refunds will be given according to the above schedule. Passengers canceling with the relevant windows will receive refunds as noted, less any cancellation fees, which will not be refunded as onboard credit or otherwise.
Travelers who haven't yet made their final payments are eligible to receive full refunds to their original form of payment.
Exceptions and Fine Print
Passengers whose bookings began with a nonrefundable deposit will not receive the deposit amount back. Refunds will not be given for no-shows, nor will partial refunds be given to passengers who choose to disembark a sailing early once it is underway.
If you purchased Princess Vacation Protection, it will not carry over if you cancel and a new booking is made.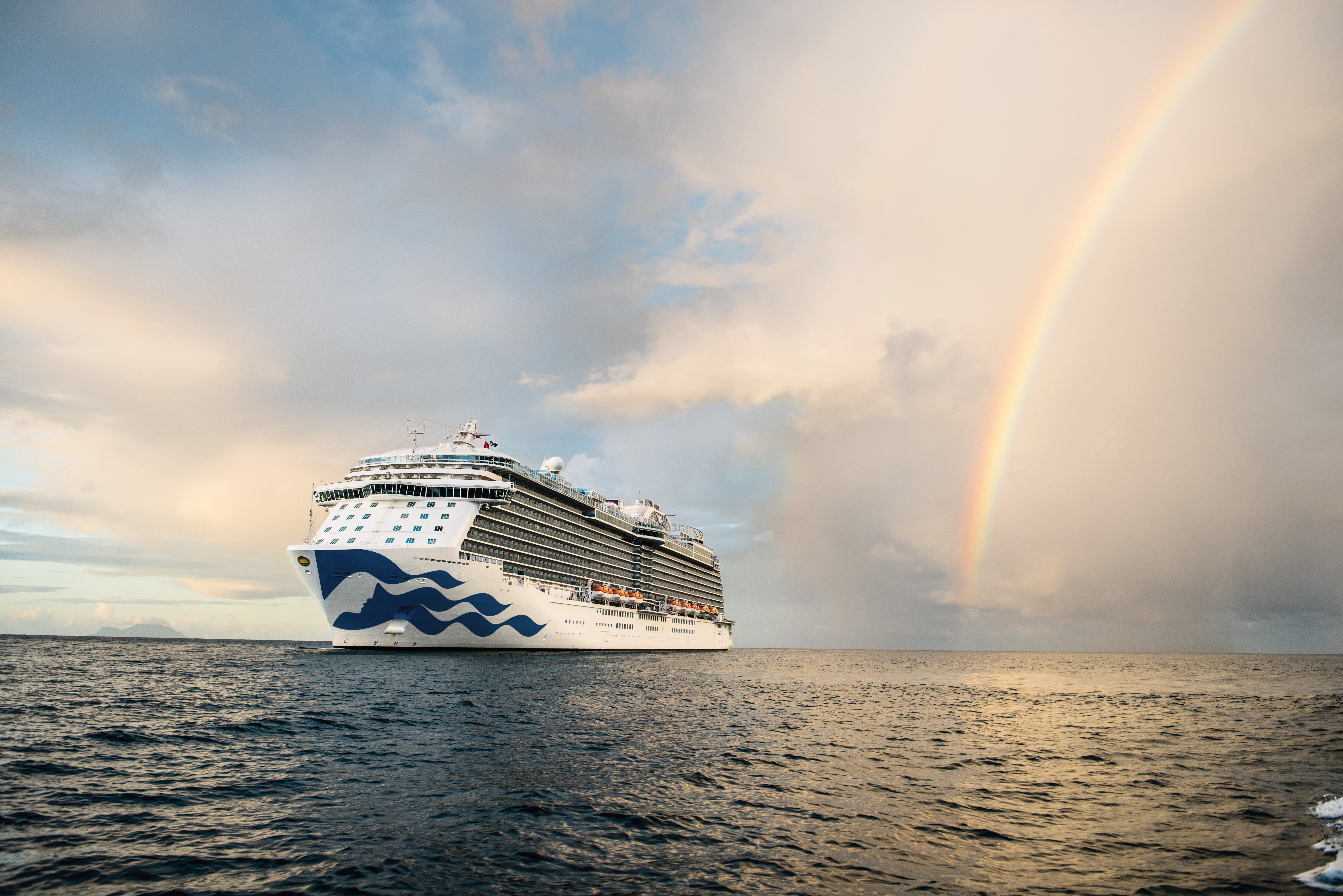 Are My Other Travel Arrangements Refundable?
Under the Cruise With Confidence guidelines, if you booked Flexible Air flights through Princess' EZair program, you will receive a refund, minus any cancellation fees, the cost of which will be added to your total future cruise credit. If you booked Restricted Air, the airline will decide whether it will issue you a flight credit.
In either case, if you've booked your own airfare, you will have to contact your airline. Whether or not you will receive a refund or flight credit, or whether you will have to pay change or cancellation fees, will be dictated by your airline's policies.
Cancellation of excursions booked onboard must take place before the cutoff date listed in the shore excursion brochure in order to receive a refund. Excursions involving hotel accommodations, flights and private vehicles must be made at least 30 days prior to sailing. For excursions involving helicopter flights, you must cancel your booking by 12:00 p.m. on the day after embarkation.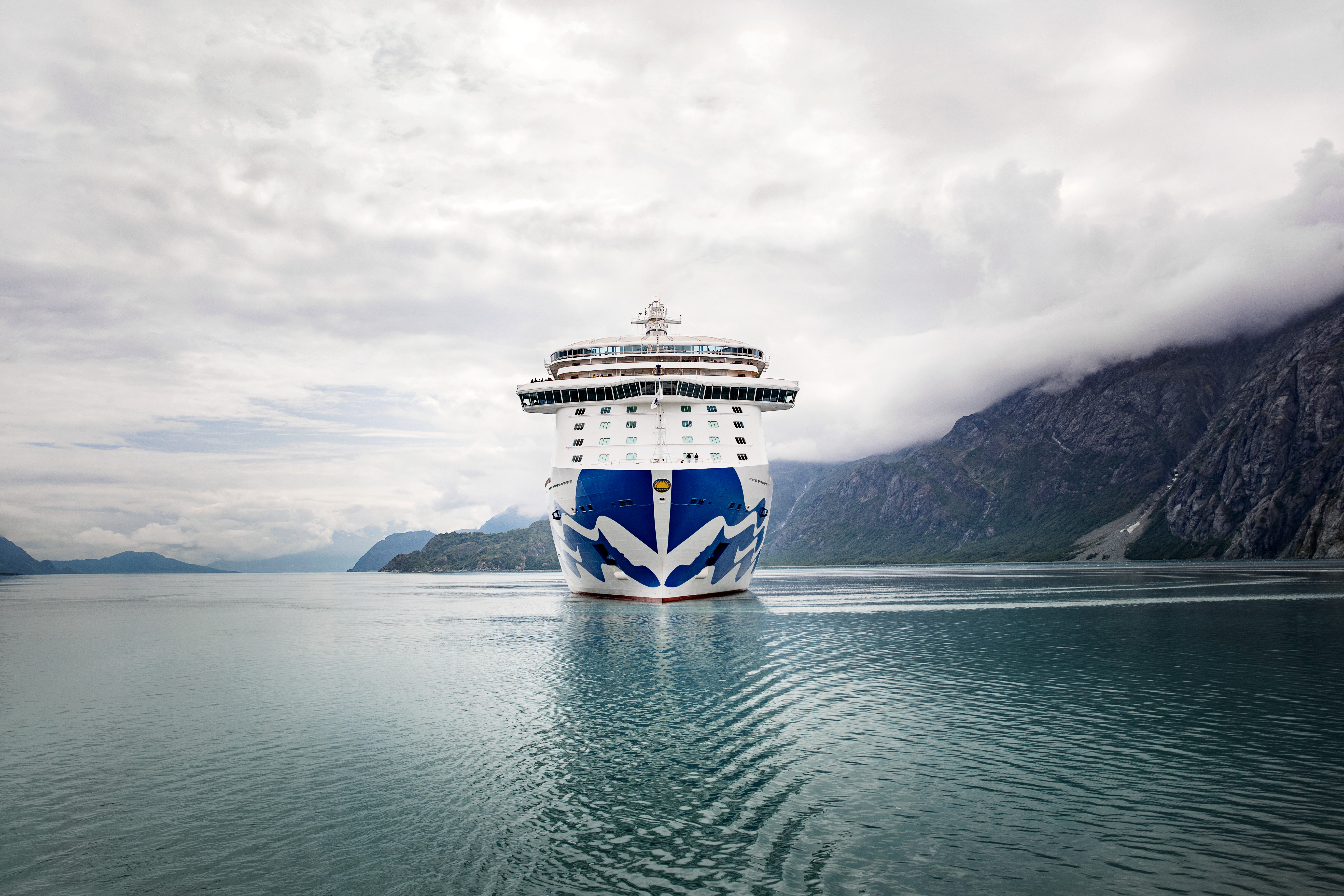 Cruisers wishing to cancel shore excursions booked in advance of the sailing date must cancel at least five days prior to embarkation to receive a refund to the original form of payment. Prepaid excursions canceled onboard before the cutoff date will be refunded as onboard credit to the main person on the booking, regardless of who actually paid for the excursion.
Other items purchased prior to the start of your cruise will also be refunded. This applies to taxes, fees and transfers, as well as onboard items.
Passengers are advised to purchase travel insurance for all legs of their trip, including hotels and airfare in addition to merely their cruise. "Cancel for any reason" coverage allows policyholders to file claims to recoup additional costs if the cruise line, airline or hotel is unable to refund the full booking amount.
Check with a travel agent or travel insurance provider, and be sure to read the fine print before making a purchase.