It's almost 7 p.m. in St. Maarten, and during my first three hours onboard Celebrity Millennium, the atmosphere has been one of sheer jubilation. Crew have enthusiastically welcomed back passengers, and every cruiser seems to be in genuine awe of the fact that they're onboard again for the first time in more than a year.
What happened before embarkation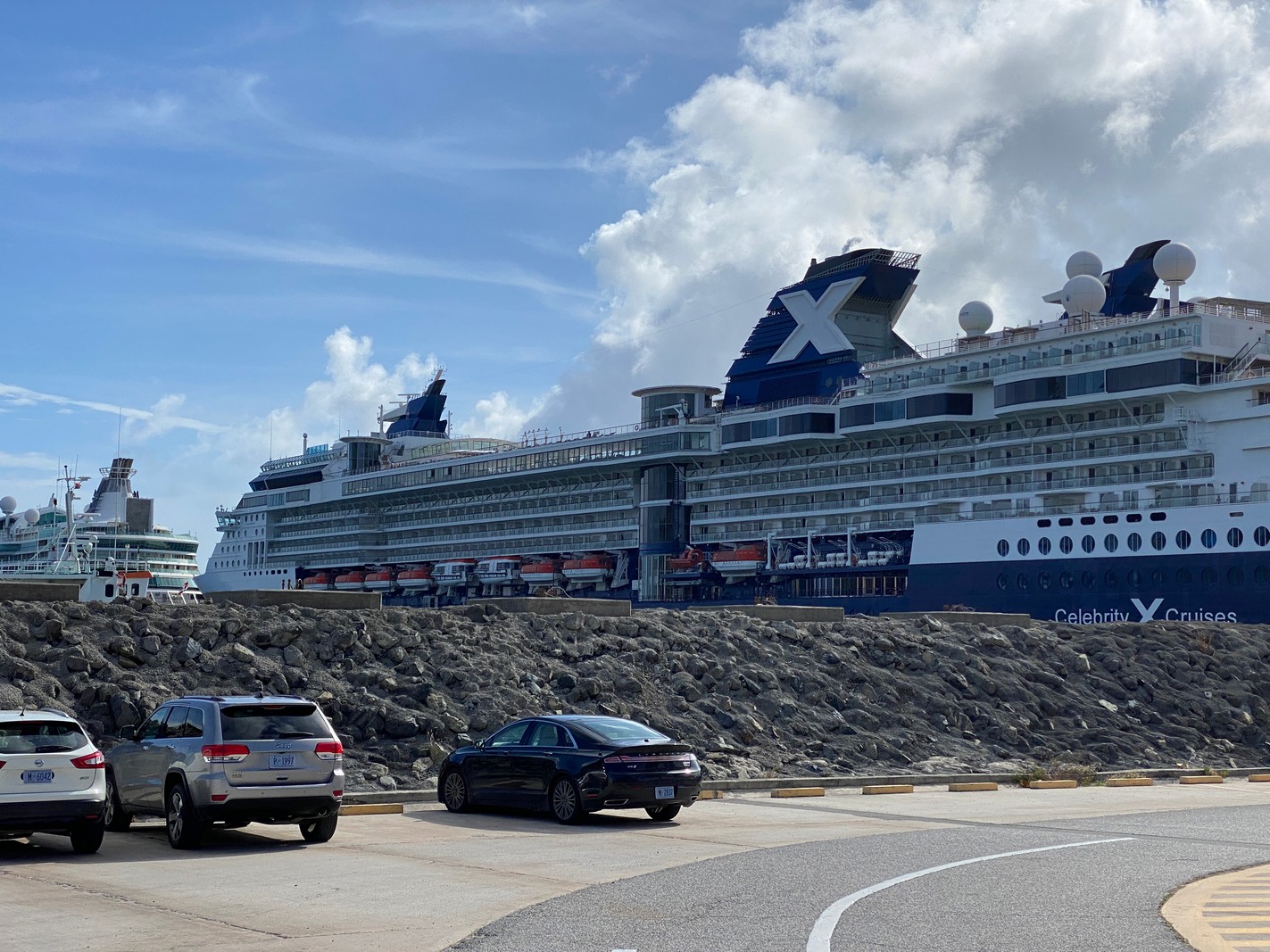 If you read my post from yesterday, you'll know that I was waiting on my test results, which thankfully I did receive in time. (They arrived in my inbox a little more than 24 hours after I went to the pharmacy.)
With that out of the way, I assumed it would be smooth sailing (pun totally intended), and it was. Almost. Another unexpected snag came when St. Maarten rejected my Electronic Health Authorization System application, which is required for entry into the country. After reapplying with clarified test results -- I was told the screenshot I submitted the first time didn't list the type of test I took -- I was approved in less than an hour.
From there on out, my experience was fairly painless, with minimum waiting at the airport and even less waiting at the cruise terminal.
The terminal experience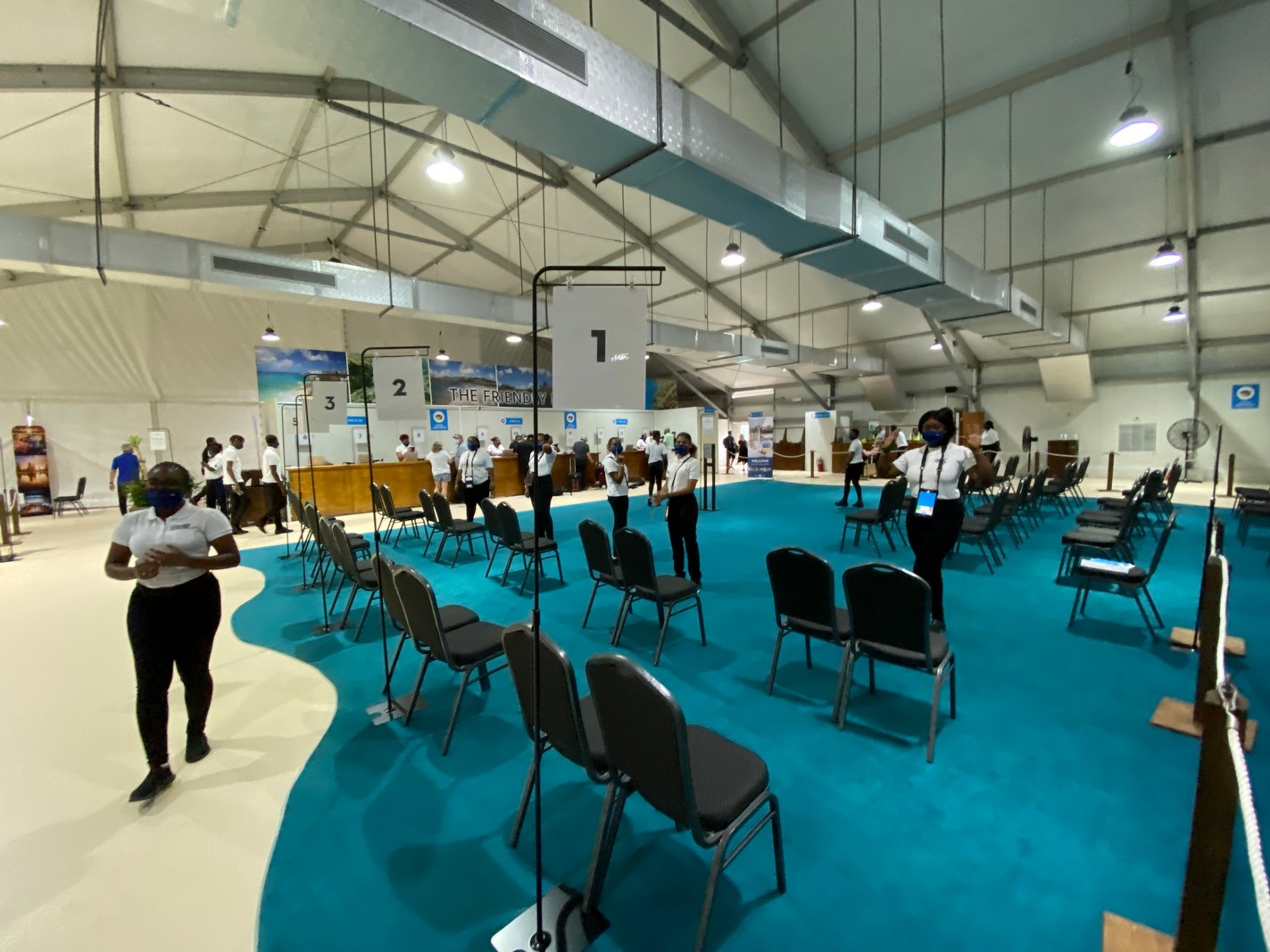 I arrived during my half-hour boarding window, which I chose via the Celebrity app during check-in. After sanitizing my hands, I was directed to a health screening area with numbered sections and plenty of seating. There, a port worker checked and photographed my vaccine card and negative PCR test results and asked me a series of questions about whether I felt sick or had been exposed to anyone who tested positive for COVID-19.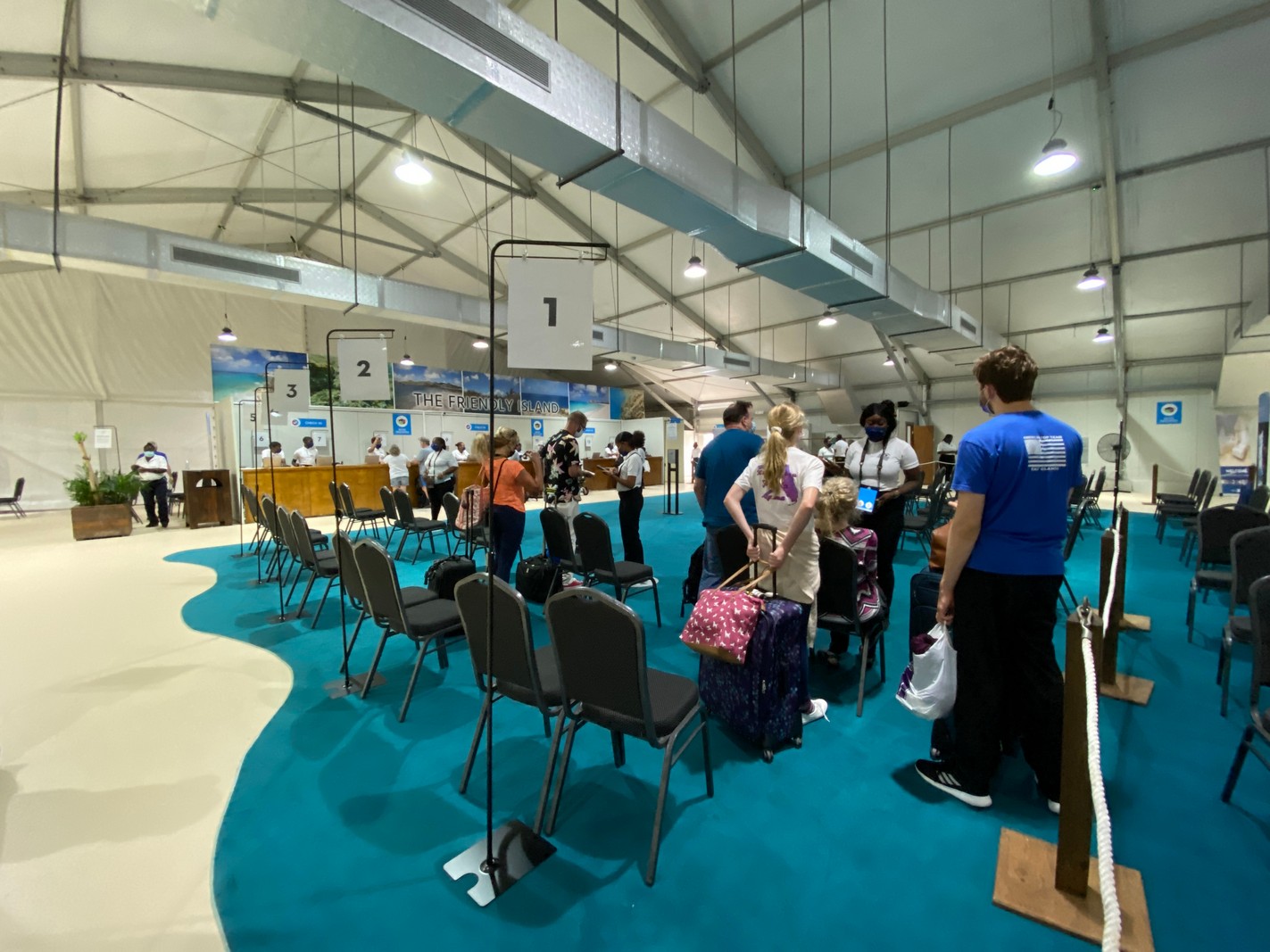 After that, I was pointed toward the gangway, where my Express Pass boarding documents were scanned (on my phone, also via the Celebrity app) and my luggage was screened. Overall, it was seamless, and I was able to head straight to my cabin, where my keycard was waiting.
The cabin situation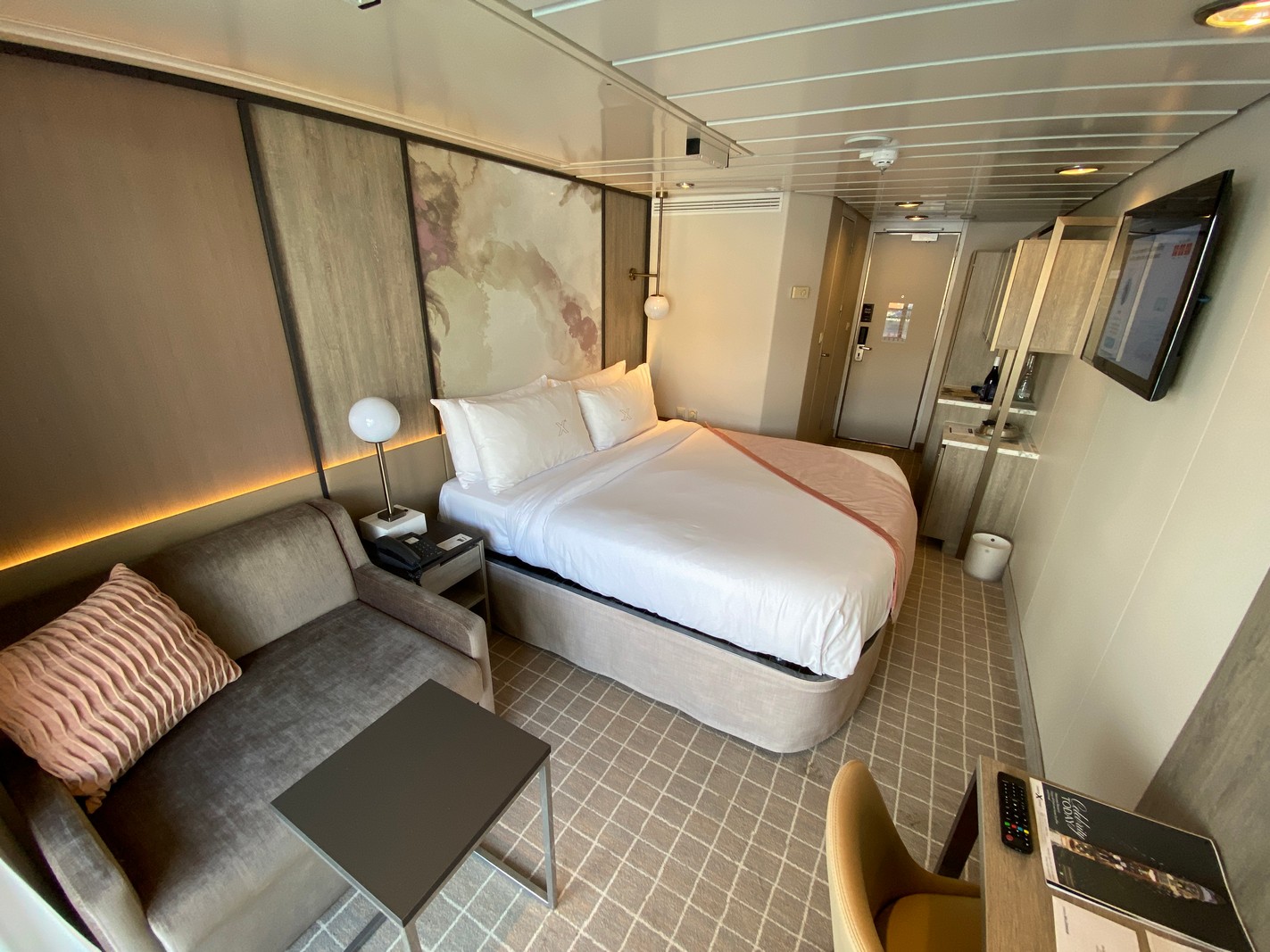 I opened the door, and the first thing I noticed was how fresh, clean and bright my room looked. Although Celebrity Millennium is the fleet's oldest ship, you'd never know it. The line spent roughly $90 million on a recent refurb, and the vessel simply sparkles.
The second thing I noticed was that my TV was turned on, and the e-muster drill that every passenger has to complete before sailaway was queued and ready to go. The super-fast (I'm talking less than five minutes) three-part virtual safety drill is a welcome change from the ones we had to do just a couple of years ago, when everyone was forced to cram together and listen to a 20-minute spiel from the crew.
Now, all you have to do is watch it (on TV or the app) and report to your muster station within the allotted time to verify that you completed it. (Verification is subsequently shown with a sticker placed on your keycard.)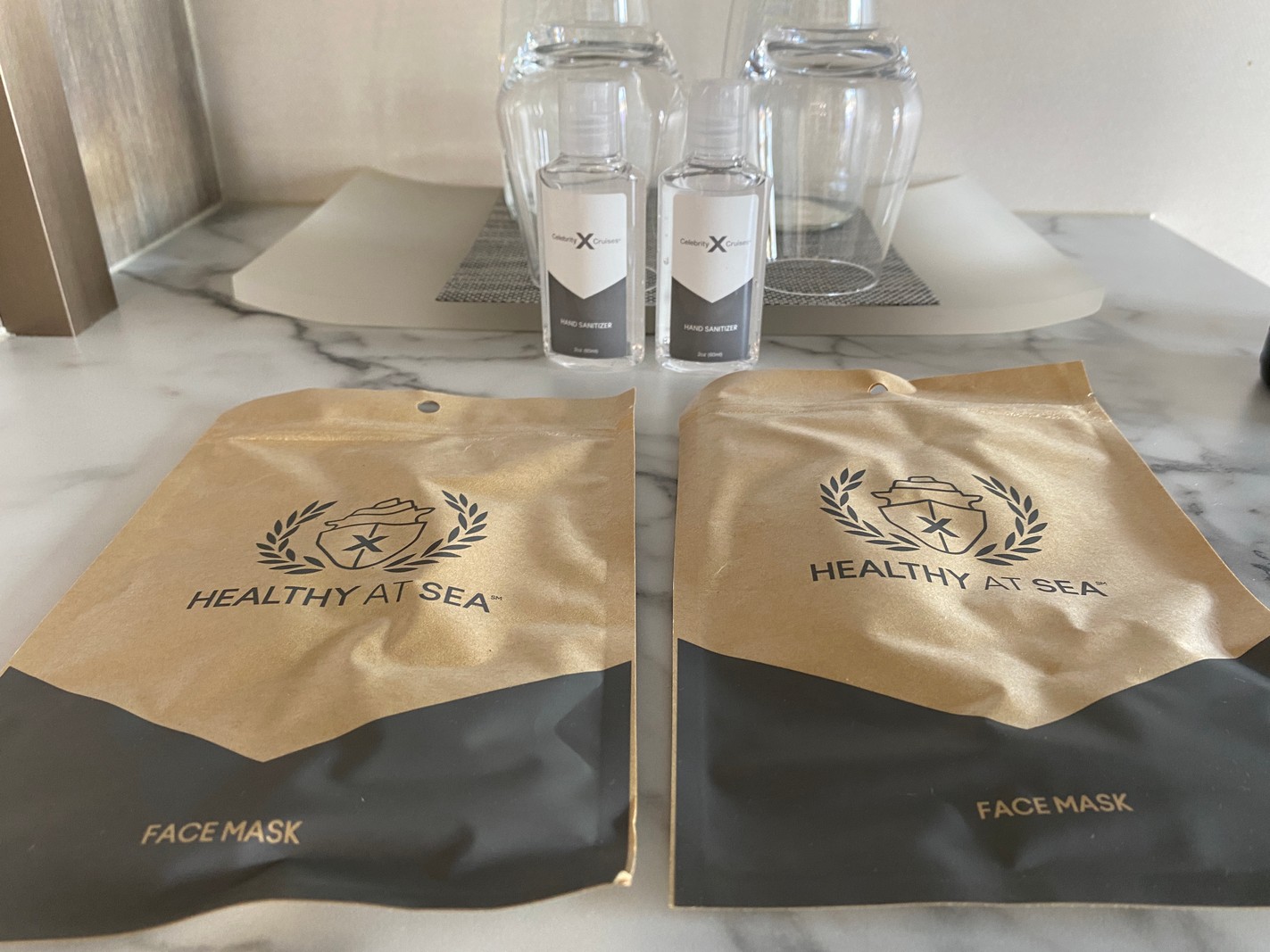 The third things I noticed were two small bottles of hand sanitizer and a pair of Celebrity-branded masks, which were thoughtful and welcome touches.
First impressions of normalcy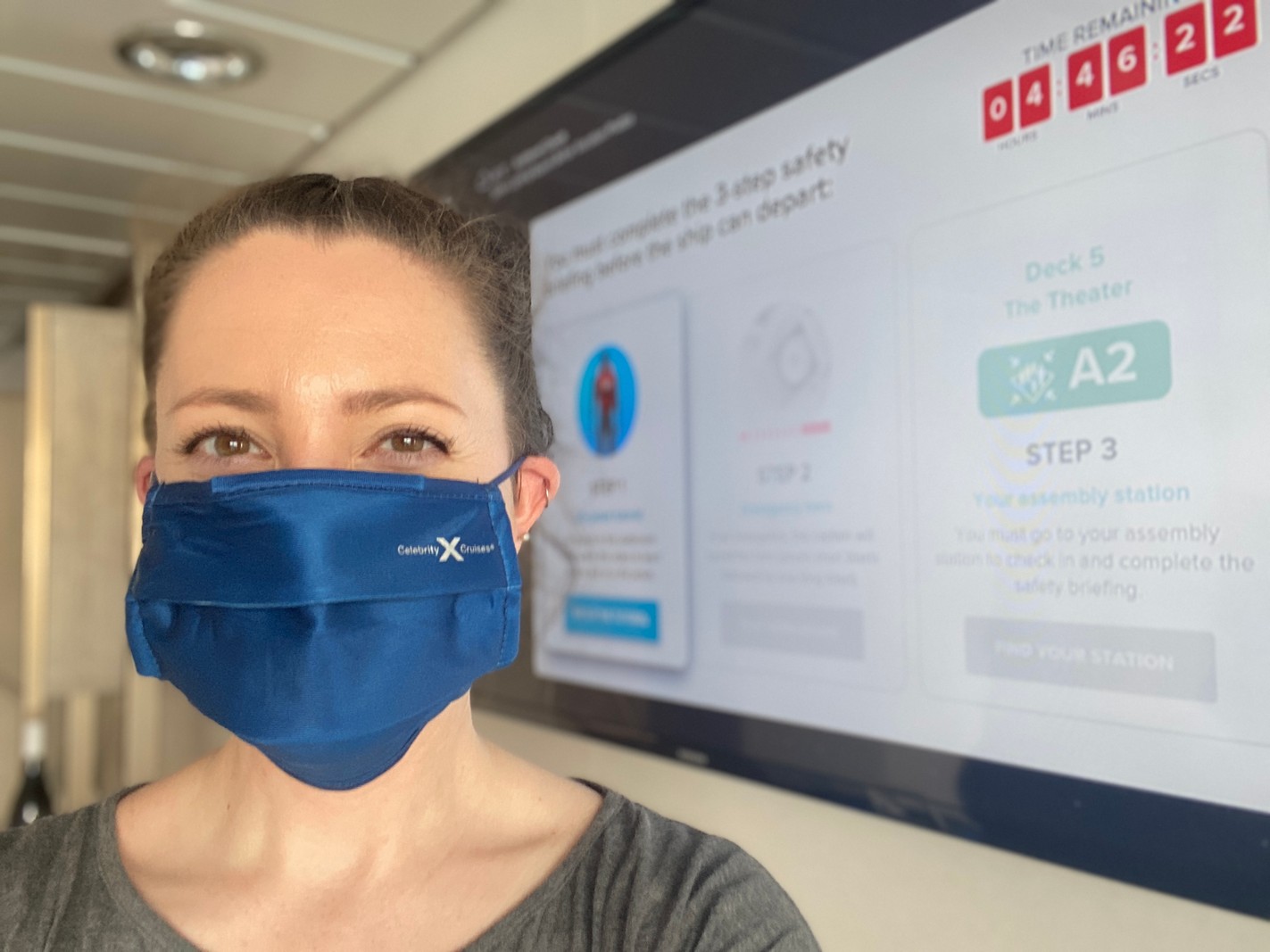 Speaking of masks, you'll still see every crew member wearing one, but they aren't required for vaccinated passengers (anyone 16 or older). To be honest, it feels weird not wearing one at this point, but I'm slowly reacclimating to life with my face exposed.
There's also isn't too much social distancing going on, even though signs throughout the ship are posted to remind us. I've run into a few old friends since boarding, and, refreshingly, hugs were exchanged with minimal hesitation.
Overall, the environment feels extremely safe, clean and -- perhaps most importantly -- normal. I was worried that the new restrictions would somehow take away from the cruise experience we're all so used to, but I can happily say that's not the case so far.
What has changed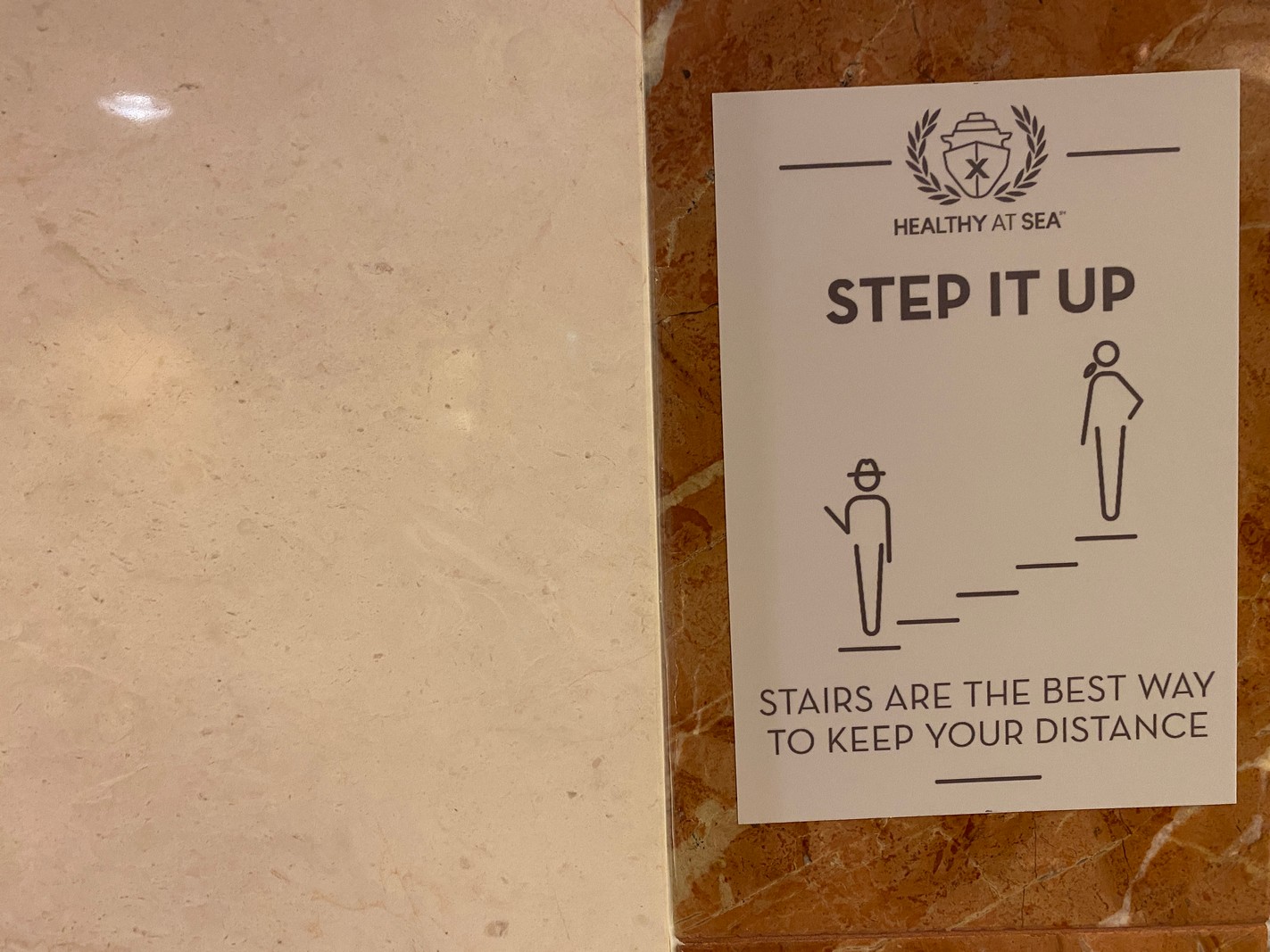 Here's a quick list of some of the initial differences we've noticed:
There's more paperwork in order to board. Celebrity required proof of vaccination and a negative PCR test.

The line is conducting quick and easy pre-boarding health screenings that are more extensive (and COVID-specific) than the ones we've seen in previous years.

Hand sanitizer and masks are provided in each cabin.

Passengers must now complete e-muster drills on either their in-cabin TVs or through Celebrity's phone app.

Crew are required to wear masks, but vaccinated passengers are not.

There is noticeable signage throughout the ship, reminding passengers about social distancing and frequent handwashing and sanitizing.

The ship is currently sailing less than half full, meaning that it feels pleasantly uncrowded onboard.

Passengers not traveling in linked groups are not assigned tablemates outside of their travel party when eating in the main dining room -- even for set-time seating. (However, the maitre 'd gladly accommodated us when two new friends and I, all traveling solo, asked to be put at a table together.)

My cabin smells like mothballs. I'm not sure if it's just a fluke or if it's related to the more extensive measures now used to clean staterooms.

Nobody is allowed to leave the ship in St. Maarten once they've boarded, due to local regulations. (That kind of stinks for local tour operators, as our departure time is 10 p.m., and most passengers could have enjoyed a full day ashore after boarding and dropping off their luggage.)
What about dining and entertainment?
Tonight I had dinner with a group in Tuscan Grille, the ship's Italian eatery. There were no restrictions on social distancing or mask-wearing, no single-use plates or utensils were used, and it seemed there were no limits on the number of people per table, even if they weren't from the same travel groups.
The late presentation of Elysium, the production show, wasn't crowded. I'm unsure if that was due to the 9 p.m. start time or the fact that the ship is sailing at less than half capacity. Ushers helped people to find seats that were evenly spaced, and there are signs placed on select seatbacks, reminding cruisers to keep their distance from other parties.
What's to come
Tomorrow is our first sea day, which means I'll be taking in more of the ship's general vibe and chatting with fellow cruisers for their thoughts on Celebrity's protocols and how this new era of cruising feels to them.
I'll also be checking out how things are operating in the buffet. Stay tuned.