While other cruise lines are still sailing at a fraction of their normal capacity, Carnival's newest ship is nearly full.
Carnival Mardi Gras departed from Port Canaveral on Saturday on its maiden voyage, coinciding with a major celebration of the cruise line's newest ship.
While Mardi Gras is not the first cruise ship to restart sailings from Florida this summer, she is sailing with a lot more passengers onboard than other ships early sailings.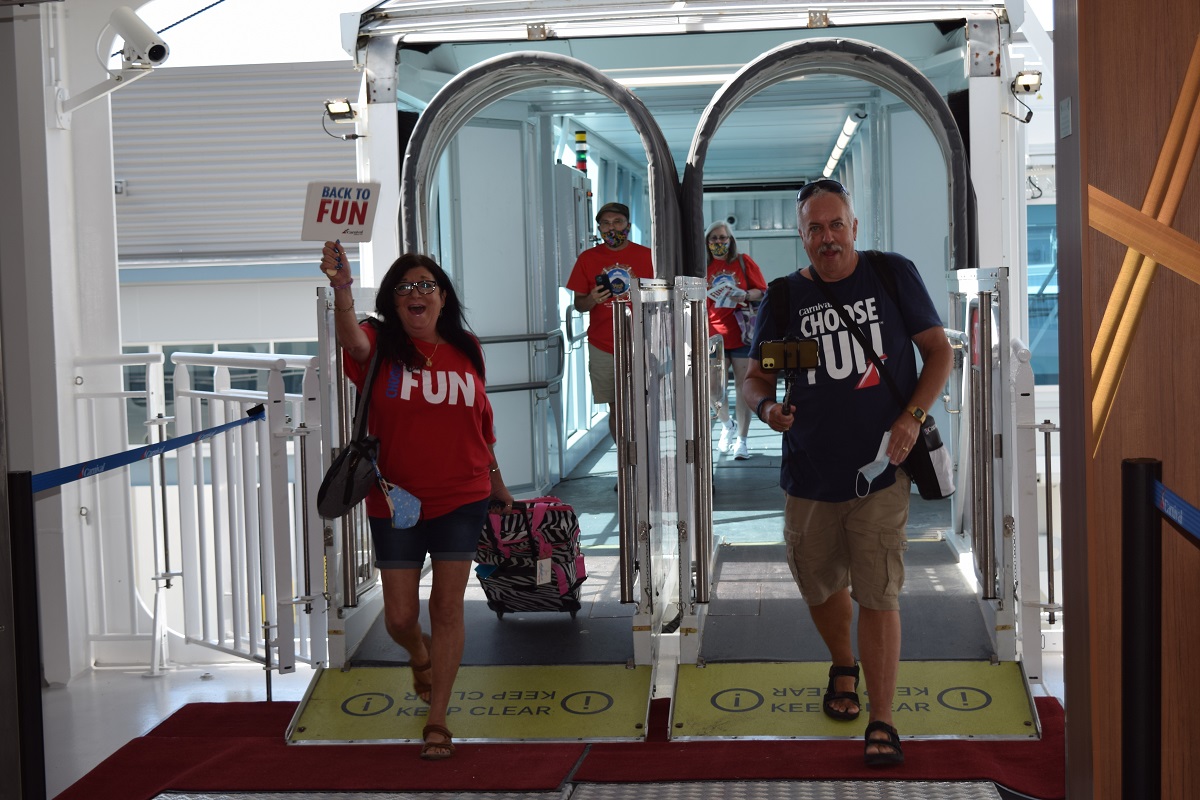 According to ClickOrlando, there are 4,000 passengers onboard this first revenue sailing, and has a passenger capacity of 5,282, based on double-occupancy of its cabins, and a full capacity of 6,465 passengers, plus a crew of 1,745.
Carnival said 95% of the guests are vaccinated and the other 5%, such as families with small children, will see additional restrictions.
Carnival says fully vaccinated guests will not have to wear a face mask or physically distance onboard the Mardi Gras.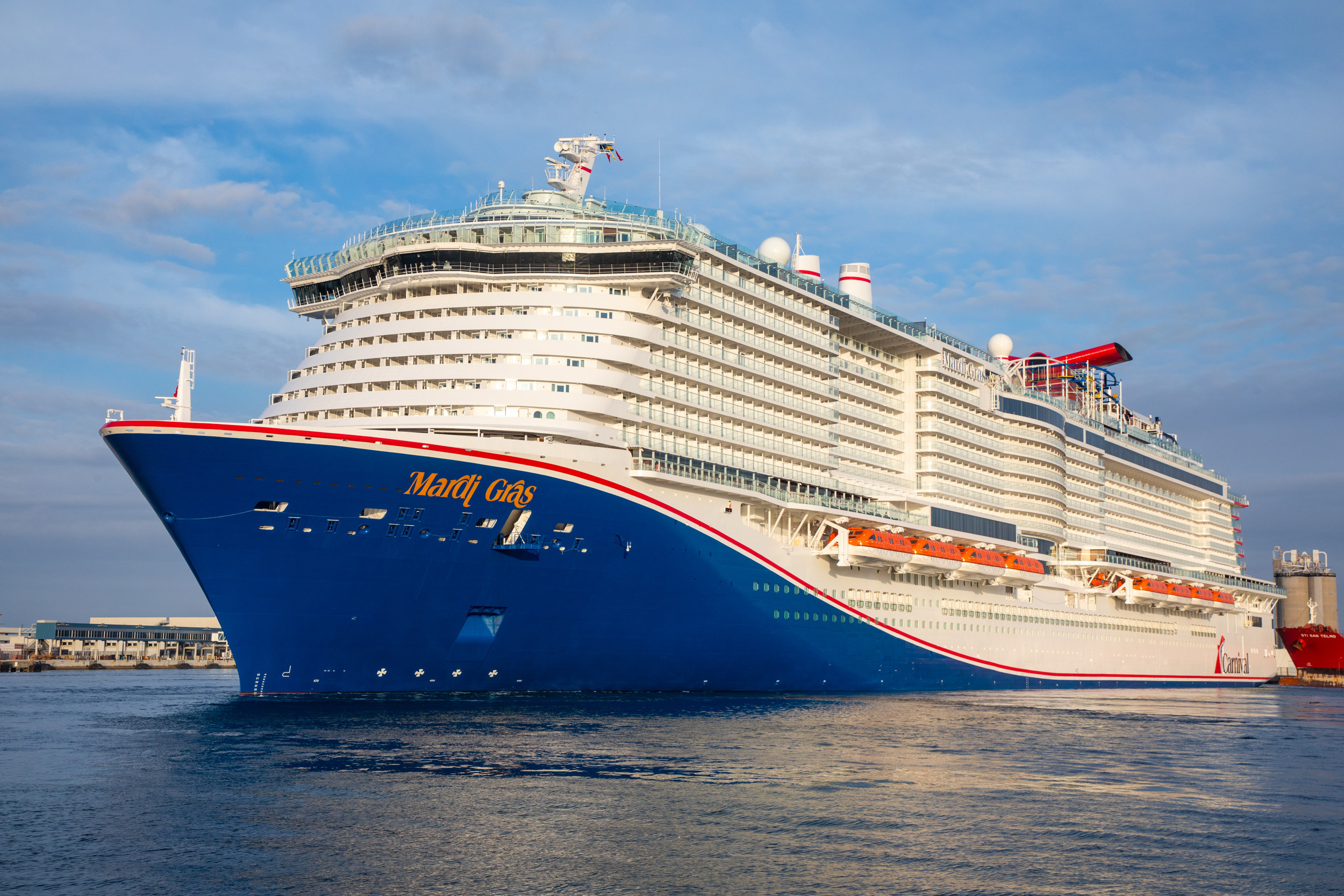 All guests, vaccinated or not, will have to wear masks while getting on and off the ship.
That puts the ship at about 2/3 capacity while Royal Caribbean and Celebrity ships are sailing at no more than 50% capacity. In fact, most Royal Caribbean ships have been sailing with around 1,000 passengers onboard at the most.
Moving towards higher passenger loads has been a possibility for many lines as the initial restart phase passes, but the cruise industry is facing new public pressure due to the rise in Covid-19 cases primarily due to the Delta variant.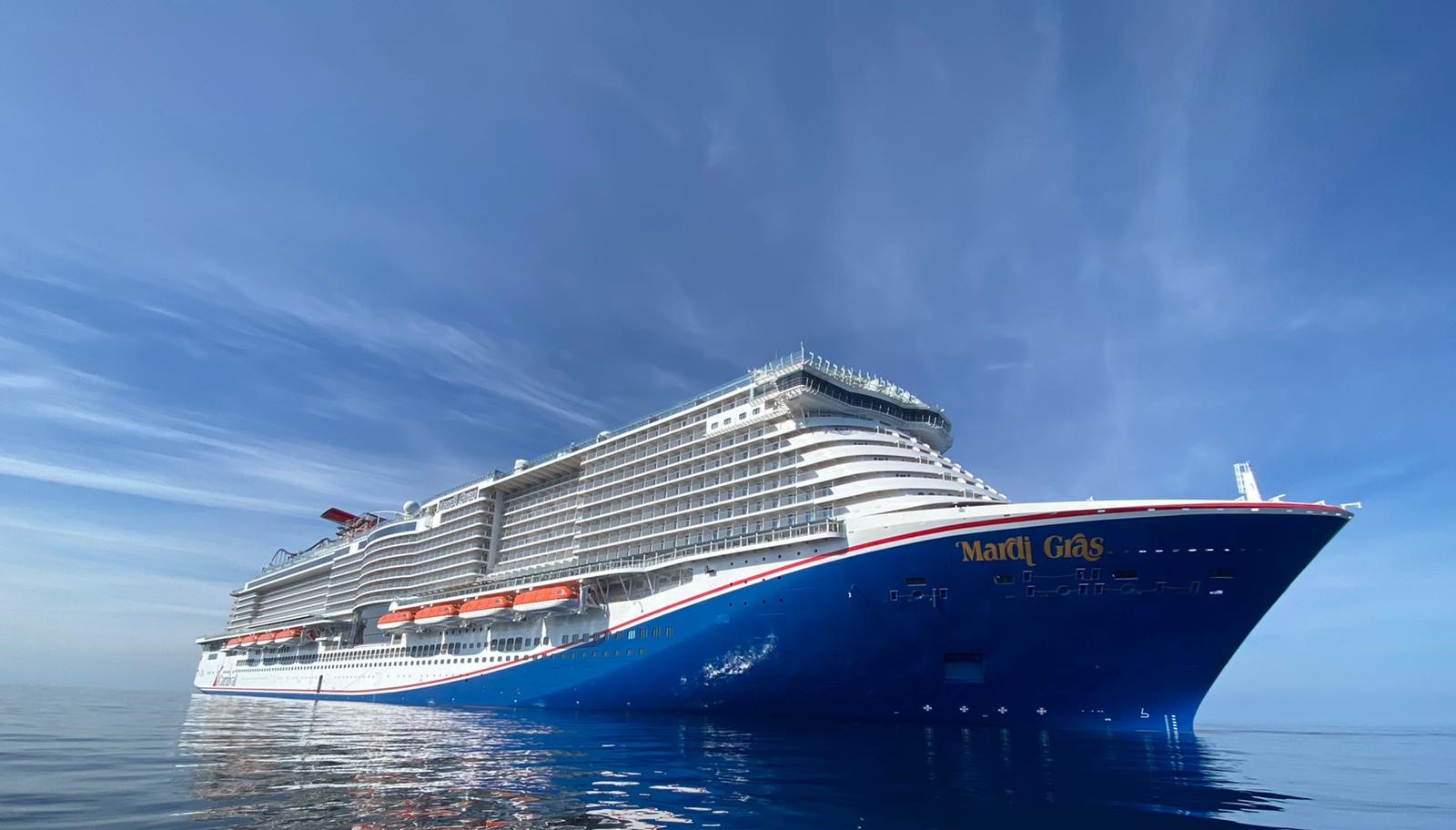 While a handful of Covid cases on cruise ships has been caught by cruise line protocols quickly, the national media jumped on six positive cases aboard Adventure of the Seas this week.
Royal Caribbean added a test requirement for sailings five nights or longer for all passengers, including vaccinated passengers.