Currently three of the major cruise lines, Royal Caribbean International, Carnival Cruise Line, and Norwegian Cruise Line require that guests older than five years of age be fully vaccinated in order to cruise. However, as more amenities return to, and reopen, on cruise ships, there are more and more talks on when cruise lines might end their requirement for proof of vaccination.
On these particular cruise lines, passengers are no longer required to wear facial coverings onboard when indoors while being fully vaccinated. The overall feel of a cruise vacation is slowly returning to that of pre-pandemic times.
Guests are additionally required on many cruise lines to provide a negative COVID-19 test in addition to proof of vaccination. Most cruise lines will accept a negative COVID-19 test that has been taken no more than two days before the cruise sailing.
Image
These requirements are likely to change at some point in the future according to Former Food and Drug Administration Chief Scott Gottlieb, "I think that it's likely to be a requirement that is in place through this fall and winter. I'm talking more about CDC and the policy environment. I think that the public health officials - CDC - is going to want to see what the epidemiology of this disease is when it gets to a quote, unquote, 'normal' state," Said Gottlieb in a statement.
The former Food and Drug Administration Chief is also a physician who serves as a chairman with Norwegian Cruise Line Holdings' Sail Safe Council.
All three of these major cruise lines Royal Caribbean, Carnival, and Norwegian, have previously referred to the Centers for Disease Control and Prevention as a standard for how to address the pandemic. The cruise lines have largely looked to CDC recommendation for implementing safety measures for guests regarding COVID-19.
Image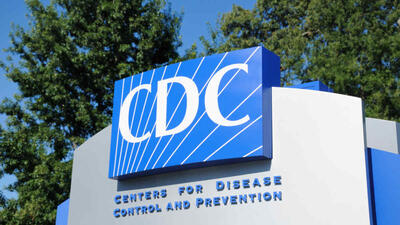 Gottlieb has said that the decision to remove any kind of vaccine requirement will fall with the CDC. The CDC will likely look to how the pandemic progresses, monitoring whether a new variant could flare up or not.
"I think the CDC is going to want to see what does that look like. We'll hopefully get our first glimpse of that this year. This is like a transition year. Then they'll make decisions about whether or not they continue to require vaccines in certain settings," stated Gottlieb.
It is likely that if vaccine requirements are dropped on cruise lines, that testing requirements will remain for the time being.
Image
"The short answer to the question is: I think this is kind of a springtime thing from a CDC policy standpoint. They are going to want to make a decision around this after we get through another fall and winter with Covid and see if we are truly in an endemic phase with this," said Scott Gottlieb.
Information regarding these particular cruise lines' current COVID-19 policies can be found here: