With second quarter performance showing a surge of bookings and increased occupancy for sailings, Carnival Corporation is hopeful about the cruise line's future.
Even with the threat of an impending recession, Carnival Cruise executives and analysts think the cruise line is well positioned to handle any economic downturn. 
While certainly not recession-proof, Carnival's executive team expressed confidence in the company's long-term outlook. This is, in part, because of pent-up cruising demand from the pandemic. 
During a quarterly earnings call on June 24, Carnival Cruises' new CEO, Arnold Donald, said the cruise line is naturally recession-resilient in the current economic environment. Arnold stated, "The positive thing here is that there is pent-up demand. And so even if there was a global recession, the reality is we are, as I said in my comments, recession-resilient historically."
Surging Cruise Demand
Image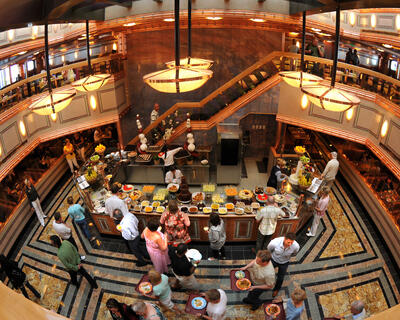 Cruise lines were undoubtedly hit the hardest of any travel sector during the pandemic. With the CDC suspending cruise ships from sailing for nearly 1.5 years, the industry has seen a steady recovery.
Adaption of health protocols and onboard policies have ensured the safe return of cruising even as the COVID-19 virus continues to circulate and evolve. This is also due to the accessibility of new treatments and effective vaccines being readily available.
Carnival Cruise also credits an overall shift towards long-term management of the virus as a contributing factor of the cruise industry's positive outlook. Second quarter reports showed the cruise line has reached an inflection point with cash flow finally turning positive, signaling a bright future for the cruise line regardless of the economic uncertainty facing Americans today. 
Image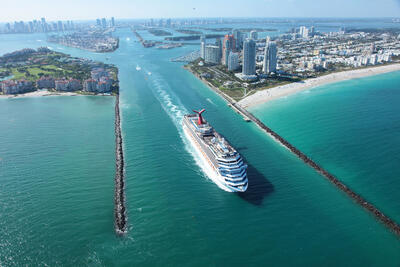 Donald continued, "If there was a recession, there's tremendous pent-up demand, which in the past wasn't necessarily the case because it's been a couple of years where people have not been able to travel the way they wanted to."
The ease of travel restrictions has also proven to aid in Carnival's financial recovery and has further increased demand. Given the positive trend of booking volumes, it's clear that people are eager to travel now more than ever.
In this way, Donald stated, "And as the world continues to relax and become comfortable managing the virus and restrictions are relaxed, we see things moving more into the direction of the Carnival brand where things are more normalized even though they still have some restrictions right now."
Valuing Experiences
Image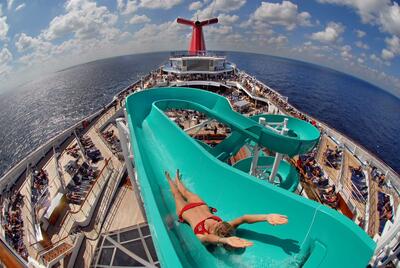 In addition to the pent-up demand for cruising, Donald also cites the fact that people have a new appreciation for shared experiences with friends and family after the pandemic's disruption of everyday life. Not to mention Millennials and Gen-Z's are placing increased importance on spending disposable income on travel more than any generation.
Donald shared, "And that's even more true in today's environment where people prioritize spending on experiences over spending on things."
Even with prior cycles and economic downturns, working Americans continue to crave vacations and escapes from reality. As the pandemic continues to linger, Americans are coping through escapism and enjoying long overdue time with friends and family.
Donald continued, "I strongly believe in our company and our ability to create happiness by delivering unforgettable and much-needed vacations for our guests. This need is even more important in the current environment given the stresses of the past 2 years and the value that we all place on shared experiences with friends and family."
Strong Labor Market
Image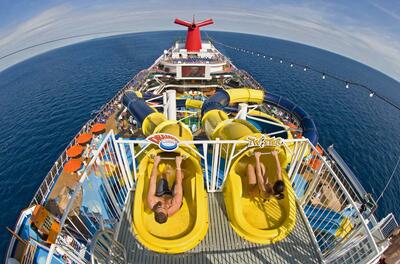 Carnival executives further emphasized their confidence in the company's future by citing the effects of having a strong labor market. WIth unemployment rates in the US reaching record lows, many American workers are burnt out and desperately in need of a vacation.  
Occupancy trends for the company support this, as Carnival ships were sailing at nearly 90% occupancy in June compared. Upcoming forecasts show the cruise line will be operating at 110% capacity in the coming months
David Bernstein "we are currently in a very strong labor market. And given that, if people have jobs and they feel comfortable in their jobs, they're likely to need a vacation. And remember, vacations are no longer a luxury, they're a necessity in today's world."