2022 was a huge travel year for me. Between pandemic-delayed cruises, leisure trips and work opportunities, I felt like I was constantly on the go and living out of a suitcase.
Throughout the year, I traveled to 12 different countries during 8 different cruises. I flew over 70,000 miles with 47 flight segments, including 3 separate trips to Europe in 2022.
With my husband deployed for 6 months of the year, I wanted to pack my free time with as many trips and cruises as possible. I am so lucky to have plenty of friends and family that were willing to be my cruise buddies. 
Traveling is a form of escapism for me, with cruises allowing me to disconnect from my real life and sail into a new (temporary) reality.
Image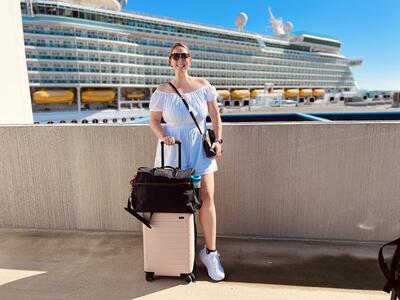 My year of travel started with a 7-night sailing to St. Maarten, St. Thomas and The Bahamas in February with my parents and sister.
Image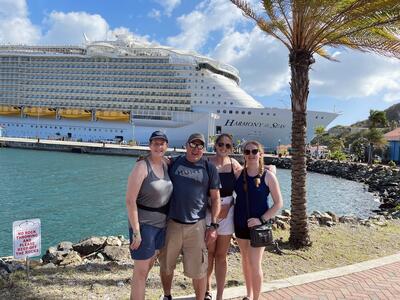 In April, I took my first 'work' cruise for Royal Caribbean Blog with my sister to The Bahamas. The following week, I jetted off to Canada for the first Alaskan sailing of the year with my former roommate from Semester at Sea.
Not long after, the summer started and my husband came home from deployment. We opted to take a long-awaited, much-needed cruise from England to Spain, Portugal and the Canary Islands.
Image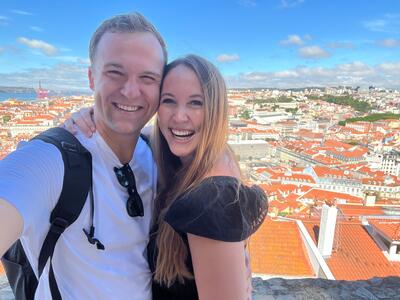 Later in the summer, my sister and I sailed from Mobile on Carnival Ecstasy to Mexico to see what it was like sailing on a dirt cheap, almost-retired cruise ship.
The fall and winter brought even more cruising! The pandemic had delayed my family's adventurous cruise from Italy to Greece, Israel and Cyprus, which we were finally able to take in October.
Image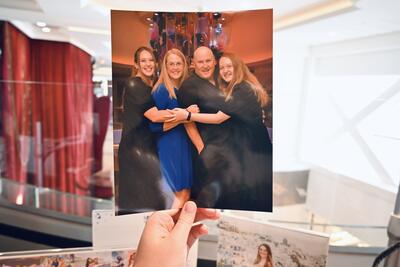 Cruise.Blog was invited to the naming ceremony for Celebrity Beyond, so my sister and I reunited shortly after our European trip to sail on this brand-new ship.
The last cruise of the year was on Carnival Celebration, the newest ship for the cruise line. My sister and I set sail to visit Mexico and Honduras during the sailing.
Image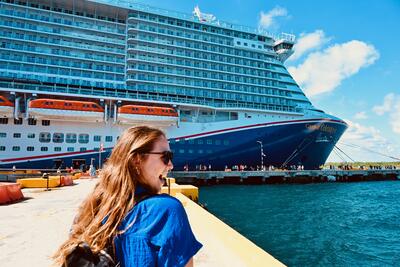 My phone is filled with photos and my heart is full of incredible memories. I also learned some valuable lessons along the way that will certainly change the way I cruise in 2023.
After continuously traveling in 2022, I plan to space out my cruises better in 2023.
As mentioned, I took 8 cruises during the last year. I calculated that I sailed for a total of 55 nights - this is almost 2 months of my year spent onboard a cruise ship.
Image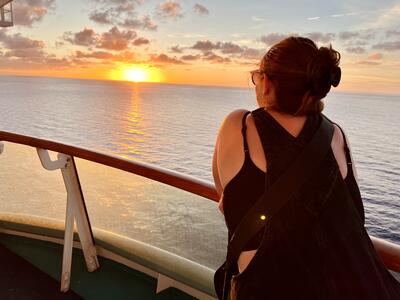 Part of the reason that I had so many cruises in 2022 was because I wanted to keep myself busy during my husband's deployment. We also had a few cancelled/delayed cruises from 2021 that were set to finally sail for 2022.
Because my jobs are all entirely remote, I have a lot of flexibility to work wherever I need to. Upgraded internet speeds onboard cruise ships has made this easier than ever before.
Image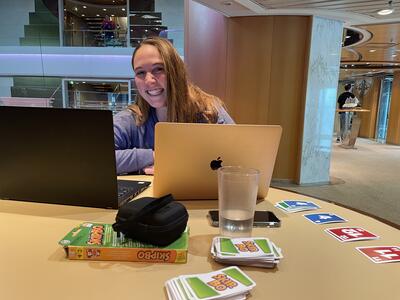 While I absolutely love cruising, but I want to make sure it doesn't lose its zest for me.
Finding the balance between work and leisure cruising is a new challenge for me, one that I am still learning to navigate.
Cruising for work, with the intent of blogging and creating content, is so much fun but still requires a lot of focus and energy; on the other hand, taking a leisure cruise is my preferred way to travel and relax. Cruising has always been an opportunity for me to rejuvenate myself.
Image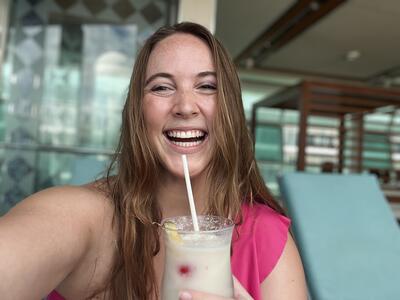 The month of November alone had me boarding 3 different cruise ships - that's a LOT of cruising, even for someone who could never get sick of it.
Personally, I need more time in-between cruises in 2023 to genuinely look forward to the next one. This means I won't be planning to take back to back cruises in the upcoming year.
My favorite cruises of 2022 were destination focused. I plan to book more port-intensive itineraries in 2023.
Of the many cruises I took in 2022, my favorite sailings were the port-intensive cruises I took from Europe.
This summer, my husband and I embarked on a 12-night Royal Caribbean cruise from Southhampton, England to Spain, Portugal and the Canary Islands. This was a dream destination for us - Tenerife Sea particularly - and we set sail just a few weeks after he returned from deployment.
Image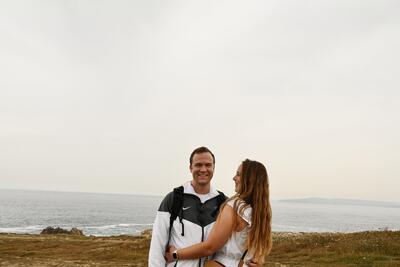 The itinerary was very destination focused with only a few sea days at the beginning and end of the cruise. Exploring new cities and countries with my husband, especially after a pandemic and deployment, was incredible.
The ports for this itinerary included bucket-list cities (like Lisbon, Portugal) and quaint, seaside towns (Vigo and A Coruña, Spain). Visiting the Canary Islands was a huge highlight for us, where we enjoyed beaches, mountains, and wineries.
Image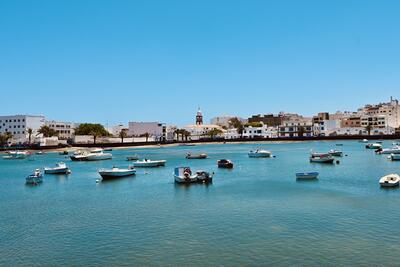 We loved independently exploring these historic and culturally-rich cities.
Later in the fall, I returned to Europe for another 12-night Royal Caribbean cruise. This time, we sailed from Rome, Italy to Israel with stops in Greece and Cyprus. My dad has always wanted to visit the Holy Land and this sailing featured 3 full days in Israel.
Image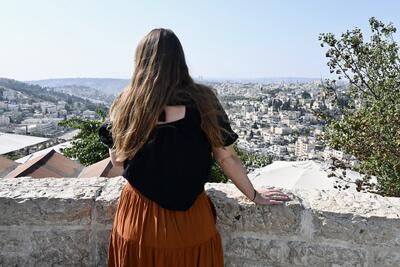 My family and I spent multiple days touring Israel to see the incredibly religious and historic sites. From the Western Wall to the Dead Sea, this cruise was one for the books.
Seeing new countries, cities, and cultures on a cruise is my preferred way to travel. Destination-focused itineraries provide a sense of exploration for me while intertwined sea days provide opportunities for rest and relaxation.
Image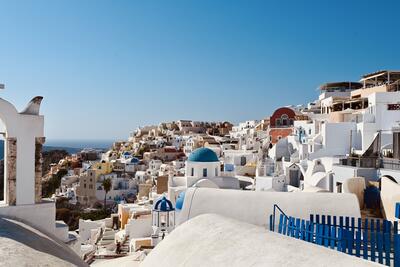 In 2023, I plan to book more port-intensive itineraries with a focus on interesting destinations. My husband and I booked a cruise for this summer that spends 4 days in Iceland and sails from Amsterdam. These are 2 places that we've been wanting to visit, so booking a longer itinerary that includes both of these was the perfect choice for us.
Having an overnight port stay was a great way to have more time for in-depth exploration. In 2023, I want to choose cruises with overnight stops and late departures.
Overnight port stays and late departures are becoming more common for cruises. My 12-night Holy Land sailing featured 2 overnight stays in Israel and a late departure from Santorini, Greece.
With multiple days to explore a single destination, you have plenty of time to see everything a city or country has to offer.
Image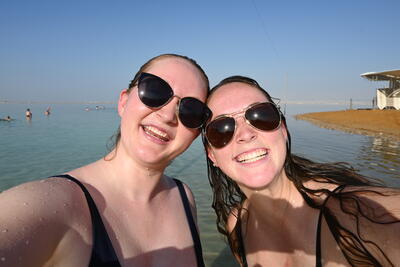 The extra time we had in Israel and Greece was highly coveted because it allowed more time to immerse ourselves in the cultures of these places. We had more time to explore and tour all of the famous sites in these countries.
Knowing the cruise ship isn't moving overnight also allowed us more flexibility for returning late and venturing further away from the port.
Finally, overnight port stays give you the option to experience a city or country during the evening. When you have to be onboard by 5pm, it's impossible to experience the nightlife.
Image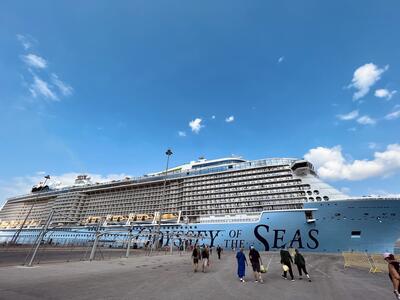 Without an overnight port or late stay, it's not uncommon to feel rushed in a certain port. Because you absolutely don't want to miss the cruise ship's departure, you can't risk being late.
Having this extra time in port during my 2022 cruising was very eye-opening for me and I loved having so much time in one spot.
Image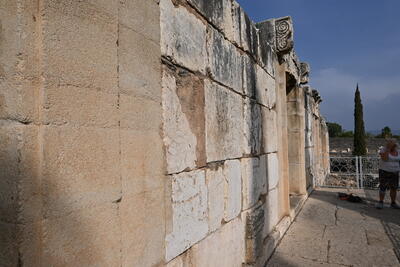 For 2023 cruise planning, I've purposely booked itineraries that includes at least one overnight stop or late departure. As I mentioned, I'll be cruising to Iceland in 2023 and we have an overnight stay in Reykjavik with 2 full days to see the capital city.
Moving forward, I want to book more cruises that feature overnight stops and late departures.
Until 2022, I hadn't sailed on a cruise line other than Royal Caribbean in over a decade. Now, I won't hesitate to sail with a different cruise line.
For most of my life, I have been a very loyal Royal Caribbean cruiser. With the exception of a two Carnival cruises and a single Norwegian cruise over a decade ago, I exclusively cruised with Royal Caribbean.
Image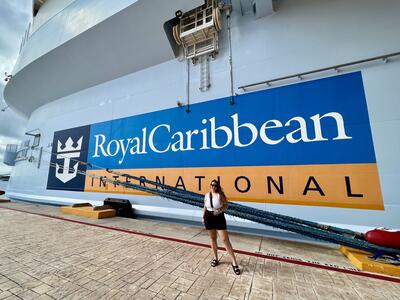 Because of my Diamond Plus loyalty status, I receive some really lucrative perks - like complimentary daily drinks - when I sail with Royal Caribbean. It's difficult for me to book other cruise lines because of this benefit, along with free internet, speciality dining discounts, and exclusive amenities.
In 2022, I sailed on Carnival Cruise Line, including Carnival Ecstasy and Carnival Celebration, and Celebrity Cruises' brand-new Celebrity Beyond.
Image
I never thought I would enjoy another cruise line in the same way I love Royal Caribbean, but I was really impressed by these different cruise lines. I would have never considered cruising on Carnival for leisure, but I would definitely be open to it now.
Similarly, I was super impressed with Celebrity Beyond, which felt more like a trendy boutique hotel and less like a cruise ship. Celebrity Cruises is part of the same company as Royal Caribbean, but the cruise line is more adult-oriented.
Image
Additionally, Celebrity Cruises is more destination-focused than Royal Caribbean with cruises to places like India, South America and Antarctica.
Since I don't have children yet, having a more upscale, mature ambiance that was less focused on onboard thrills and family-friendly activities was really appealing to me.
In 2023, I won't hesitate sailing on another cruise line if I find the right itinerary and cruise ship. Although I love Royal Caribbean, there are so many different cruise lines to try that each have a different experience to offer.
I'd love to take another cruise on Celebrity Cruises or try out the new-to-the-scene Virgin Voyages. These are more adult and destination focused without feeling too traditional or stuffy.
I sailed in a suite for the first time in 2022. I hope to splurge on my stateroom accommodations more in 2023.
For most of my cruises, I always book the cheapest cabin available; most of the time, this is an inside cabin. I don't mind sailing in an interior stateroom, as it has everything I need and I never spend much time in my cabin anyway.
Image
For the first time, I bid on a stateroom upgrade for our Holy Land sailing. For just $300 each, we were able to upgrade from an inside cabin to a junior suite onboard Odyssey of the Seas.
With a longer sailing like this, having a luxurious cabin really elevated the experience. Our large balcony, cabin, and bathroom were a welcomed upgrade from an inside cabin, especially on an almost brand-new ship.
Image
Because we were in a suite, we also had extra amenities and access to certain venues, like Coastal Kitchen.
I had never considered spending more money than I needed to on a cruise, but this spacious junior suite changed my opinion on that approach.
Image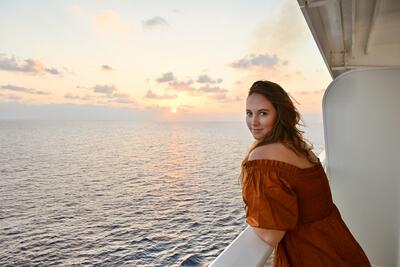 In 2023, I plan to look for opportunities to upgrade my inside cabin (when the price is reasonable). Having a balcony and more space in a stateroom makes the cabin more welcoming and functional. I love waking up to the stunning views as we sail into ports.
I had never purchased a dining package until 2022, but I will continue dining in speciality restaurants with pre-purchased packages in 2023.
With so many places to eat onboard a cruise ship, I had never understood why some people booked dining packages for their cruises.
While the main dining room has always been sufficient and enjoyable for me, I opted to purchase a 3-night dining package when I sailed with my husband to the Canary Islands. This was something I had never purchased before, but this cruise was a special occasion to celebrate my husband's deployment homecoming.
Image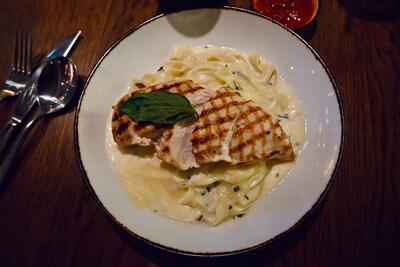 On a longer sailing, I figured we might want to have more dining options to try some of the specialty restaurants onboard. This splurge felt like something worthwhile since the two of us are foodies.
We were sailing on Anthem of the Seas, which has multiple specialty dining options available and the newest restaurants from Royal Caribbean (like Jamie's Italian Kitchen). Pre-purchasing the dining package gave us the opportunity to indulge in a more upscale experience with higher quality food.
Image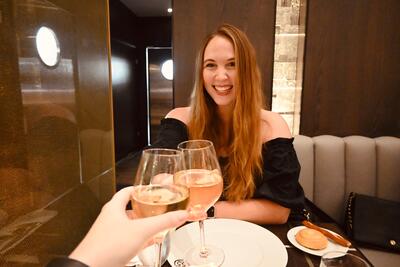 The dining package saved us a lot of money and we loved treating ourselves for a few nights. Since we had pre-purchased the meals, it didn't feel like we were blowing our travel budget.
In 2023, I plan to continue pre-purchasing dining packages, especially for longer sailings.