We share a lot of cruise updates and advice here, and this is a weekly roundup of everything you may have missed from this week.
If you're busy but want to keep up with all the helpful cruise advice we share, this is an easy-to-digest look at the recent articles and updates we've shared at Cruise.blog.
1. This is the cheapest month to cruise
Image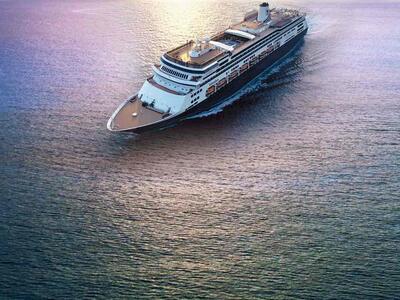 These days, most cruisers are looking to see how they can stretch their dollar even farther.
The answer is a little more complicated than you may think, as it varies depending on the cruise line, ship, time of year, and itinerary! Generally speaking, you're going to find better deals when there is less demand.
For example, if you are looking to book Alaska, you'll want to cruise in April, May or September, as these align with the typical academic schedule while also seeing the coldest temperatures.
Additionally, the months of January through March -- also known as "wave season" -- often sees industry-wide sales, which often extend outside of the cruise fare, too.
Read more: What is the cheapest month to go on a cruise?
2. Carnival shines in these categories
Image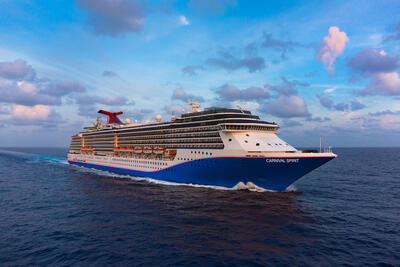 Carnival Cruise line, best known for having the "most fun ships at sea" is one of the most popular cruise lines in the world.
From their quick and casual dining, to their affordable fares, and their entertainment options, it's no question why families, young adults and budget travelers gravitate towards their cruises.
Compared to other cruise lines, we've found the top ways Carnival shines in.
Read more: 10 things Carnival Cruise Line does well
3. How many passengers will you find on a cruise ship?
Image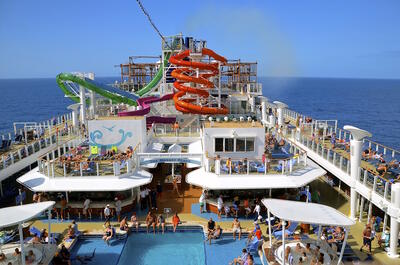 Between the smallest, yacht-like cruise ships to the mega floating city-like ships, you may be wondering just how many passengers an average cruise ship can accommodate?
With the cruise line industry ever-expanding, and constantly innovating their ships, the answer may surprise you.
Read more: What is the average capacity of a cruise ship?
4. Top picks for which cruise lines to take your teens on
Image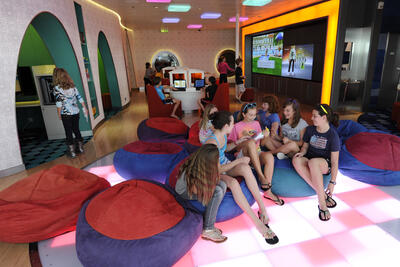 Cruising is becoming an increasingly popular family vacation, as cruise ships offer something for everyone onboard.
With dedicated venues for kids and teens, unlimited food, and activity-packed days there is something for even the pickiest of teens to enjoy.
From insane mega ships to smaller vessels that are still packed to the rim with fun things to do, we share our top picks for best cruise ships for teens.
Read more: The 5 best cruises for teens
5. Should you prepay gratuities?
Image
If you're wondering about when it makes sense to prepay your gratuities if you're sailing on Carnival Cruise Line, or if you should worry about it at the end of your cruise, here are some things to keep in mind.
A major pro to prepaying them is being able to board your cruise and not spend another penny. However, if you received any onboard credit and were thinking of applying that to your gratuities, you'd have to wait until you're onboard.
These are just some of the things to think about when is or isn't worth it to prepay your gratuities.
Read more: Worth it or not: Carnival prepaid gratuities
6. Which ship is Norwegian's Largest
Image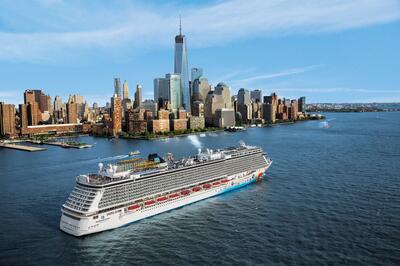 When thinking about which of Norwegian Cruise Line's ships is the biggest, it may not be the one that comes to mind.
The physically largest ships aren't necessarily the ones that have the largest capacity. In fact, the largest ship could also be determined by weight or length.
One thing Norwegian can guarantee, is that the ship you choose will be a destination in and of themselves.
Read more: What is Norwegian Cruise Line's largest ship?
7. Our  comprehensive guide to Royal Caribbean Cruises
Image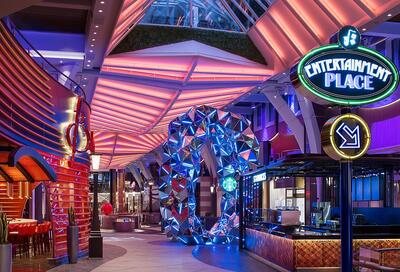 With 26 ships in their fleet, Royal Caribbean International may have first time and experienced cruisers wondering how to choose their next cruise.
Not only do they offer plenty of ships to choose from, but they also offer varying entertainment, activities, dining, and destinations creating many combinations for different vacations.
In our comprehensive guide you'll find plenty of helpful tips to enhance your cruise experience.
Read more: Guide to Royal Caribbean
8.  This is the best time of the year to book an Alaska cruise
Image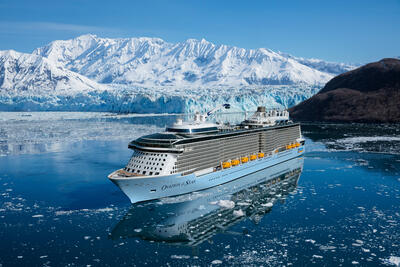 With picturesque views and thrilling excursions, Alaskan cruises are a perfect way to explore the northernmost state in the United States.
With the Alaska cruises not being year-round, there is sure to be high demand for the cruising season.
To ensure that you're getting the most out of your vacation, we break down why you should book an Alaskan cruise now.
Read more: Why you should book an Alaska cruise now
9.  Here's what you get if you pay extra to go to the Coco Beach Club
Image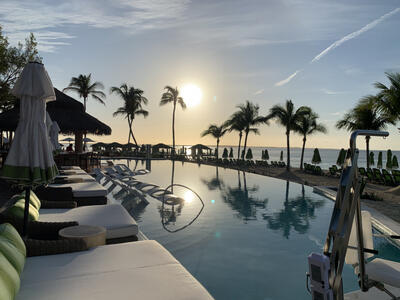 Imagine having access to a limited-capacity beach club, offering an infinity pool, upscale dining, beachfront cabanas and more on your next cruise.
For those looking for an elevated experience while visiting Royal Caribbean's private island in the Bahamas, you can have the opportunity to experience that.
For $185, here is a look at everything that is included, and why it's worth the price tag.
Read more: You can book a day pass to this exclusive beach club in the Bahamas for $185, and it's every bit as dreamy as you can imagine
10.  Check out Celebrity's next new cruise ship!
Image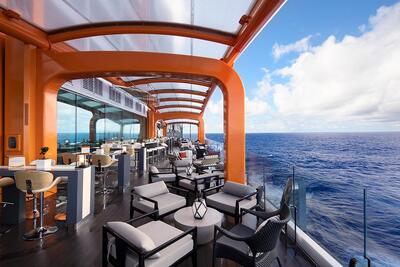 With the recently successful launch of the Celebrity Beyond, you may be wondering what's next for Celebrity Cruises.
Celebrity Ascent is currently scheduled to launch at the end of 2023, sailing a 7-night Caribbean itinerary.
From amenities, to dining venues, stateroom and more, we're giving you an inside look on everything we know about Celebrity's newest ship.
Read more: Everything we know so far about Celebrity Cruises newest ship: Celebrity Ascent