There is no time like today to start dreaming about your next cruise vacation. 
Celebrity Cruises just announced their Spring into Summer Sale, which is good for most itineraries between May 3, 2023 and April 30, 2025. 
Between May 3 and July 6, travelers can save on cruises to destinations worldwide. During this time, Celebrity's offering buy one, get one (BOGO) 75% off the cruise fare, as well as up to $800 in savings and up to an additional $800 in onboard credit. Plus, if booked over Memorial Day weekend, you will get another $50 of onboard credit per stateroom!
Since the sales event includes itineraries through April 2025, you can book now and cruise later. It is a great time to start thinking about your 2024 summer vacation if you are not ready to travel in the immediate future. 
Here's what you can expect with Celebrity's latest deal. 
Discounted fares for the second guest
Image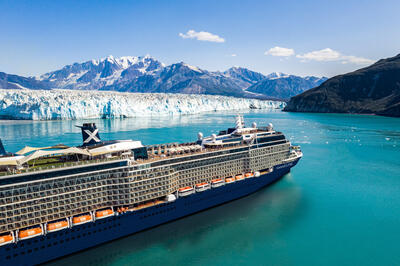 You can buy one, get one up to 75% off cruise fare. You will get the advertised 75% off the second guest if you place a non-refundable deposit. Those who opt to place a refundable deposit will receive 50% off the second guest. 
Onboard credit and fare savings
Image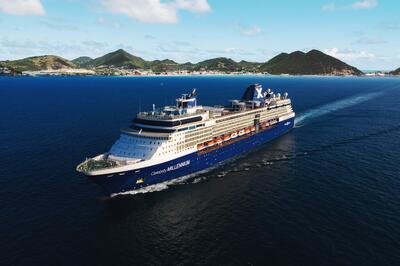 The amount of onboard credit you will be eligible for depends on the length of your selected cruise. 
Sailings that are 3- to 5-nights will see a bonus of $50 credit per person, while guests on cruises that are 6- to 9-nights will get $100 in onboard credit. Finally, any cruise that is longer than 10-nights is subject to $200 of onboard credit per person. 
If, for instance, you have four guests staying in the same stateroom during a 7-night cruise, you will get $400 in credit to spend onboard, whether that is for a Celebrity drink package, shore excursions, or to dine at a specialty restaurant!
Likewise, the fare savings is dependent on the length of the cruise. Cruises that are 3- to 5-nights will save $50 per person off the fare, 6- to 9-nights will save $100, and those that are 10+ nights will save $200. In this case, a couple traveling on a 10-night cruise would save $400 off their total fare. 
Can this offer be combined with any others?
Image
The Spring into Summer Sale is combinable with Cruise Only and All Included fares, regardless of whether you select the refundable or non-refundable deposit pricing; it is not combinable with No Perk rates.
Moreover, BOGO promotions cannot be combined with GroupX rates or cruisetours. The onboard credit and fare savings, however, are combinable with Alaska cruisetours. 
What are Celebrity All Included rates?
Image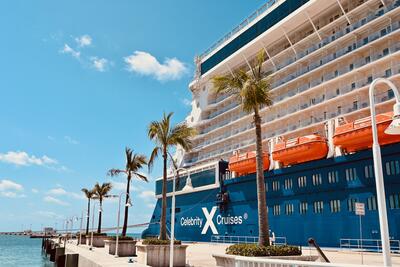 Celebrity offers guests two different fares to match their cruising needs: Cruise-Only and All Included. With All Included, their hope is to provide a move inclusive cruising experience. Those who select this fare will receive a Classic Drink Package, Wi-Fi, and gratuities. 
Celebrity advertises that this package saves you up to 45% than if you were to purchase the add-ons separately. 
If you are not interested in paying extra for the All Included fare, you can choose to book a Cruise-Only rate, which includes accommodations, complimentary dining, entertainment, and activities.
Regardless of which fare you select, both are included in the Spring into Summer Sale!
Where can I take a Celebrity cruise?
Image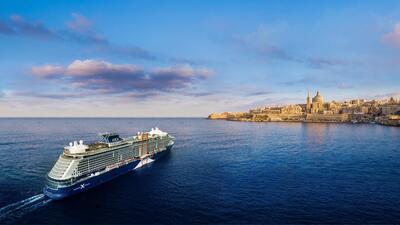 Celebrity Cruises sails to over 300 destinations worldwide, meaning that there is no shortage of itineraries to choose from. Do you have an itching to sail to the Caribbean and relax on the beach? What about exploring culturally rich ports in Europe or the United States northernmost state of Alaska? 
You can also cruise to Asia, Africa, Australia and the South Pacific, South America, Bermuda, Canada & New England, the Mexican Riviera, Hawaii, the Panama Canal! 
Sample itineraries
9-night Italian Riviera & France cruise onboard Celebrity Reflection departing on August 5, 2023 that visits Provence (Marseille), France; Cannes, France; Florence/Pisa (Livorno), Italy; Genoa, Italy; Sicily (Messina), Italy; Naples, Italy; and Rome (Civitavecchia), Italy.
6-night Bimini, Grand Cayman, & Mexico cruise onboard Celebrity Equinox departing on October 22, 2023 that sails round-trip from Fort Lauderdale and visits George Town, Grand Cayman; Cozumel, Mexico; and Bimini, Bahamas.
11-night Panama Canal & Southern Caribbean cruise departing from Fort Lauderdale on March 11, 2024 onboard Celebrity Beyond that visits Cartagena, Colombia; Colon, Panama; Oranjestad, Aruba; Willemstad, Curacao; and Kralendijk, Bonaire. 
What sailings are excluded from the Spring into Summer Sale?
Image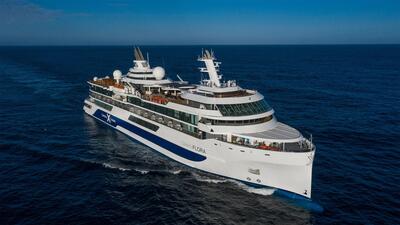 As mentioned earlier the Spring into Summer Sale BOGO promotion is not applicable for cruisetours. The only part of the sale that will apply to Alaska cruisetours is the onboard credit and fare savings, and that is based on length of cruise, not land tour portion of the booking. 
The most notable exclusion, however, are cruises onboard Celebrity Xpedition Class ships to the Galapagos Islands.  Moreover, the cruise must be 3-nights or longer. 
Per the terms and conditions of the sale, "Offers are not combinable with Travel Agent, Interline, Net, Exciting Deals, Employee Cruise Rates, or worker cabins." 
Why should you plan your cruise in advance?
Image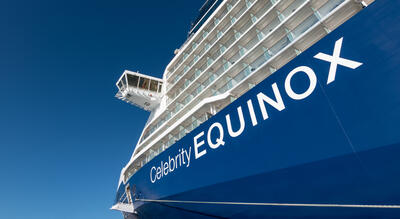 By planning your cruise in advance, you can rest assured knowing that you will get the best possible rate. If you book and later notice that the fare has decreased before your final payment date, you can give Celebrity a call, and they will honor the lower price. Note that depending on your booking conditions, you may lose certain perks, though, such as onboard credit!
Additionally, it gives you more time to budget and save up for your cruise vacation. Since you will have time to pay the fare off, you can work towards securing your cruise add-ons, such as shore excursions, drink packages, and more. Plus, you will also need to worry about travel logistics, and waiting until the last minute could prove to be a financial disaster. 
Even if you do not plan to take a vacation in 2023 or already have one booked, the Spring into Summer Sale is a great time to start planning your 2024 or early 2025 cruise!