We share lots of cruise updates and advice here, and this is a weekly roundup of everything you may have missed from this week.
If you are busy but want to keep up with all the helpful cruise advice we share, this is an easy-to-digest look at the recent articles and updates we've shared
1. DCL has a second private destination lined up to open
Image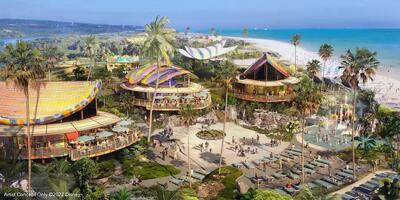 Disney Cruise Line recently announced that their newest private island will open in summer 2024.
Located in Eleuthera in the Bahamas, Disney Cruise Line also shared concepts including photos and further details regarding the newest cruise line private island in the industry.
Filled with activities for all ages, dining, and even sustainability features, come along with us as we explore this private island paradise and find out what this exclusive port of call will have in store for its visiting guests starting summer of 2024.
Read more: Disney Cruise Line's newest private island Lighthouse Point: Everything we know so far
2. After sailing with Celebrity, these are the things Allie liked better than on Royal Caribbean
Image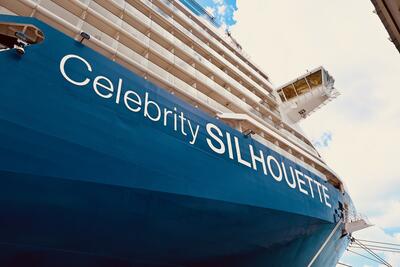 Being a lifelong Royal Caribbean cruiser, Allie is always interested to experience what other cruise lines have to offer.
Each cruise line aims to offer unique experiences both onboard, and in ports of call. They all cater to different demographics, making it easy for any traveler to find a cruise line that works well for them.
After taking her first cruise on Celebrity Cruises ship Celebrity Silhouette, Allie was excited to to find out that there were certain things she preferred on Celebrity over Royal Caribbean.
Read more: 13 Things Celebrity Cruises does different than Royal Caribbean that I like better
3. Set your cruise vacation up for success with these tips!
Image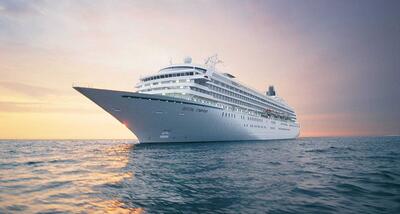 Cruises are known to offer a convenient travel style, with only having to unpack once while visiting multiple different places.
However, there are some things that each cruiser should prepare before stepping on board to help ensure that they have the best cruise possible. From researching excursions, to prohibited items, and understanding what is included in your cruise fare, there things you will want to think about while planning your vacation.
We have compiled a list of some steps you will want to take to ensure that your cruise vacation goes smoothly from start to finish!
Read more: How to plan a cruise to ensure it goes smoothly
4. Is this Celebrity specialty restaurant worth going to?
Image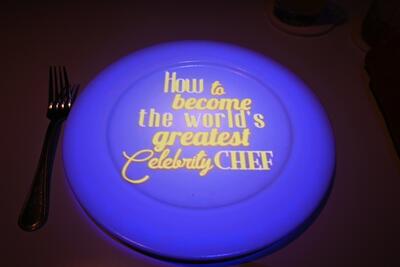 Aside from the seemingly endless buffets and snacks you will find onboard cruise ships, speciality dining venues are known to offer cruisers delicious food and unique ambiances you will not find elsewhere onboard.
On several Celebrity cruise ships you will find one of the most unique dining experiences, called Le Petit Chef. Offering an immersive and visual dinner, this experience centers around the "tiniest chef in the world" with visual projections directly onto your plate and table, with the chef taking you through each course along a storyline.
With mixed reviews, we set out to see if Le Petit Chef was worth the cost, and whether it was something we would consider doing again.
Read more: Celebrity's Le Petit Chef Review - Worth it or Gimmicky?
5. What is and is not included with your cruise fare
Image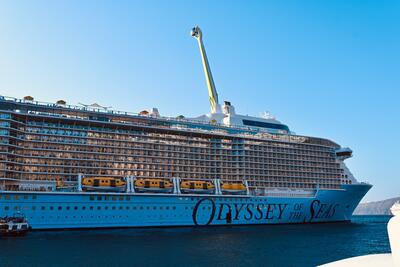 With cruisers offering food, entertainment, accommodation and transportation between ports of call, many may assume that cruise lines are an all inclusive vacation.
While you can certainly enjoy a great vacation without paying for an add ons, the base fare that you pay for your cruise is usually not all inclusive. With different add on option such as Wi-Fi, alcoholic beverages, speciality dining, spa treatments and more, it is easy to find yourself paying more than the base fare.
We have gathered everything you need to know about what is and is no included with your cruise fare.
Read more: Are cruises all inclusive?
6. This is a very common question about Alaska cruises
Image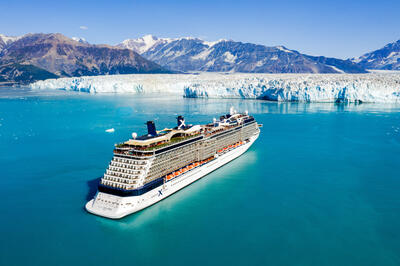 With sailings offered from late April through early October, the Alaskan cruise season is short-lived, and heavily sought-after.
If you are planning to take an Alaskan cruise, one of the questions you may have is if you need a passport or not. The answer to this isn't so cut and dry, and depends on different factors. It is crucial that you understand whether you need one or not prior to booking your cruise, as no refunds are provided for failure to provide proper documentation.
Here is everything you need to know about cruising to Alaska with and without a valid passport.
Read more: Do I need a passport for an Alaskan cruise?
7. Which is the right choice for your cruise?
Image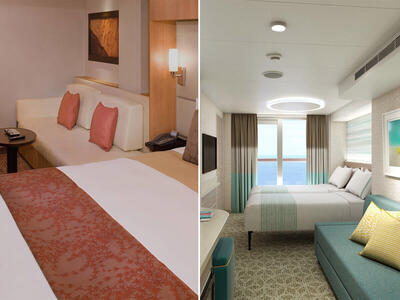 When planning your next cruise, one of the first decisions you will have to make is what type of cabin to book.
For some, a balcony is the obvious choice. With a private verandah for guests to step outside in, and soak up picture perfect ocean views, it can be an ideal vacation cabin. For others, they may be more interested in stretching their vacation budget and opt to book an interior room. These rooms have no direct access to the outdoors, but are often much less expensive.
There are pros and cons to both cabin types, and in the end it comes down to you and your travel party's personal preferences. We compiled everything you need to know whether an inside or outside cabin type is the right choice for your upcoming vacation.
Read more: Inside vs outside cabin: What's the best cruise room choice?
8. Have you heard about these cruise sailings that have a theme to them?
Image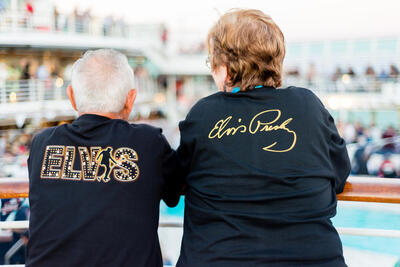 Do you love 70s or 80s music, or maybe you are a huge Star Trek fan? A themed cruise might just be the ticket for you.
With famous bands, celebrities, and theme-related activities, themed cruises let you enjoy your favorite hobby, sport, passion or music for the ultimate cruise vacation. It can be a wonderful way to combine a cruise vacation with something that you love.
From how to find a themed cruise to why to book one, we look at some of the best options offered and everything you need to know to plan a fantastic themed cruise.
Read more: What is a themed cruise?
9. Does going on a newer ship automatically make it "better"?
Image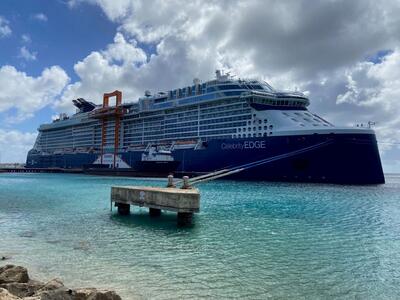 With all of the new cruise ships that have been announced in the last few years, you may be wondering if you can still have fun on an older cruise ship.
Chantal recently put this question to the test and sailed on both Celebrity Equinox and Celebrity Edge for a combined total of three weeks. With both ships being quite different from one another, she had two different experiences. From initial impressions, to dining, to itineraries and more, she ended up surprised with how both cruises compared.
Here is what Chantal loved and learned, and a side by side comparison of these two well known Celebrity ships.
Read more: Celebrity Edge vs Equinox: Is newer always better?
10. Crew members basically live in a floating city
Image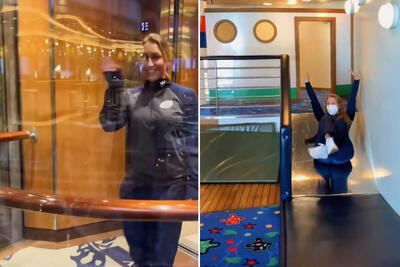 Have you ever wondered what it is like to work on a cruise ship? Thanks to social media, we are able to get a more in-depth look at what being a crew member onboard a cruise ship is really like.
TikTok user @cruisingwithkay, whose real name is Kailey but goes by Kookie is onboard Royal Caribbean's Adventure of the Seas for a seven month contract. She posts videos showing what ship life is like for crew, her day-to-day responsibilities and more.
From certain responsibilities the crew has, rules they need to follow, onboard activities for them and more, Kookie provides a unique perspective into crew life onboard a cruise ship.
Read more: Life working on a cruise ship: Day in a life of a cruise ship crew member
11. Ideas for fun shore excursions in St. Maarten!
Image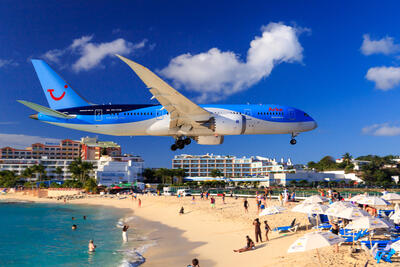 At 37 square miles, St. Maarten is the smallest island in the world that is divided between two nations, The Netherlands and France. 
Also a popular cruise port on Eastern Caribbean itineraries, cruise guests will find themselves docking in Philipsburg, located on the Dutch side of the island. Known for their beautiful beaches, airplane spotting at Maho beach, food tours and more, there is something for every cruiser to do on this beautiful isldand. 
We have compiled a list of the best things to do while docked in St. Maarten on your next cruise. 
Read more: Best things to do in St. Maarten cruise port