Royal Caribbean reports first quarter 2020 loss & provides business update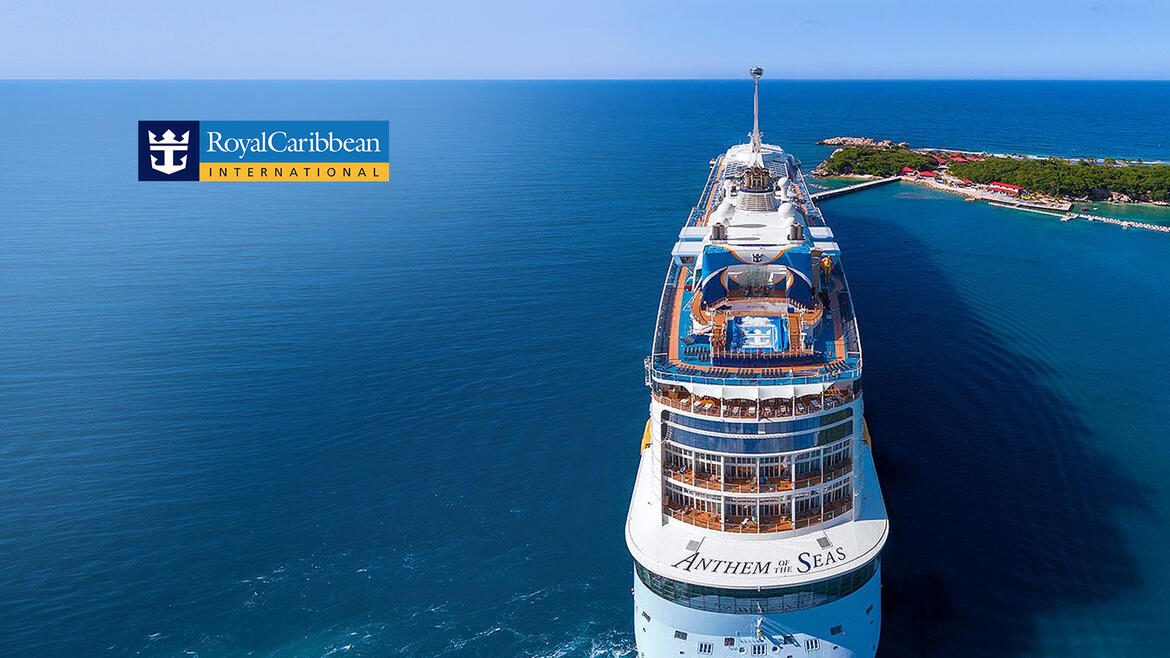 Royal Caribbean Cruises Ltd. reported its first quarter 2020 results, as well as an update on what the company is doing to mitigate losses.
First Quarter results
Royal Caribbean reported US GAAP Net Loss for the first quarter of 2020 of $(1.4) billion or $(6.91) per share compared to US GAAP Net Income of $249.7 million or $1.19 per share in the prior year.  The 2020 results include a non-cash asset impairment loss of $1.1 billion.  The Company reported Adjusted Net Loss of $(310.4) million or $(1.48) per share compared to Adjusted Net Income of $275.8 million or $1.31 per share in the prior year.  The Net Loss for the quarter is a result of the COVID-19 pandemic on the business.
As a result of COVID-19, the cruise line suspended its global cruise operation starting on March 13, 2020, which resulted in the cancellation of 130 sailings during the first quarter and a consequent reduction in capacity of approximately 20.0% vs. guidance and 17.0% vs. the same time last year.
2020 Outlook
Due to the magnitude, duration and speed of COVID-19, predicting the impact of the virus on its business operations is difficult. 
The Company cannot estimate the impact of COVID-19 on its business, financial condition or near or longer-term financial or operational results with reasonable certainty. 
RCCL expects to incur a net loss on both a US GAAP and adjusted basis for its second quarter and the 2020 fiscal year; the extent of which will depend on the timing and extent of their return to service.
Bookings
Booking volumes for the remainder of 2020 are meaningfully lower than the same time last year at prices that are down low-single digits.  Although still early in the booking cycle, the booked position for 2021 is within historical ranges when compared to same time last year with 2021 prices up mid-single digits compared to 2020.
As of April 30, 2020, approximately 45% of the guests booked on cancelled sailings have requested cash refunds. Additionally, as of March 31, 2020, the Company had $2.4 billion in customer deposits. 
RCCL is continuing to take future bookings for 2020, 2021 and 2022, and receive new customer deposits and final payments on these bookings.
Liquidity and Financing
As of April 30, 2020, the company had liquidity of approximately $2.3 billion all in the form of cash and cash equivalents. On May 19, 2020, the company completed its $3.3 billion senior secured notes offering, improving the company's liquidity position by approximately $1.0 billion.
The company noted that as of May 19, 2020, the expected debt maturities for the remainder of 2020 and 2021, are $0.4 billion and $0.9 billion, respectively.
Capital Expenditures
Since the last earnings call, the company has identified approximately $3.0 billion and $1.4 billion of capital expenditure reductions or deferrals in 2020 and 2021, respectively. The projected capital expenditures for the remainder of 2020 and 2021 are $0.5 billion and $2.1 billion, respectively. The company continues to evaluate ways to further reduce these expenditures, according to an earnings release.
Royal Caribbean believes COVID-19 has impacted shipyard operations and will result in delivery delays of ships previously planned for delivery in 2020 and 2021.
Future Focus
Royal Caribbean is in the process of getting its crew members back to their home countries, and once that is complete, they plan to focus on four key principles:
Ensuring the safety of guests and crew
Proactively enhancing liquidity
Protecting the Company's brands, and
Defining and preparing for a "new normal."
They have engaged the services of distinguished external experts in relevant fields, including public health, epidemiology, design and sanitation, to bring additional expertise to its internal teams that are envisioning the Company's new standards and procedures for its return to service strategy.