What I wish I knew before going on a Disney Cruise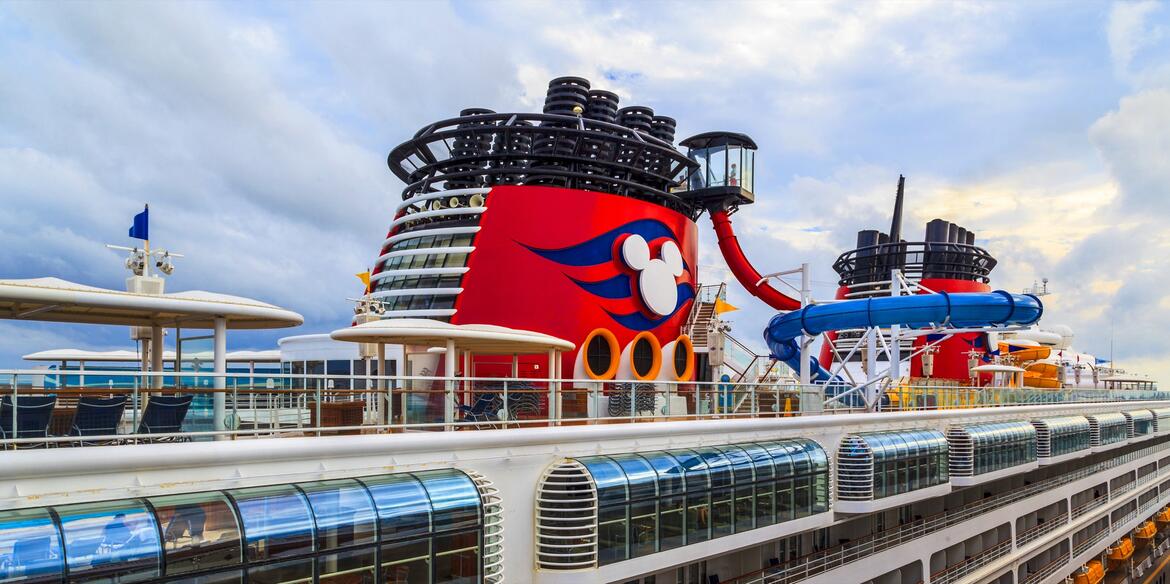 Before you go on your first Disney cruise, there is quite a lot of good tips and helpful information out there to ensure you have a great cruise.
In order to avoid some common first-time cruise mistakes, here are some of the critical things I wish I knew before I went on my first Disney cruise.
Get an early check-in time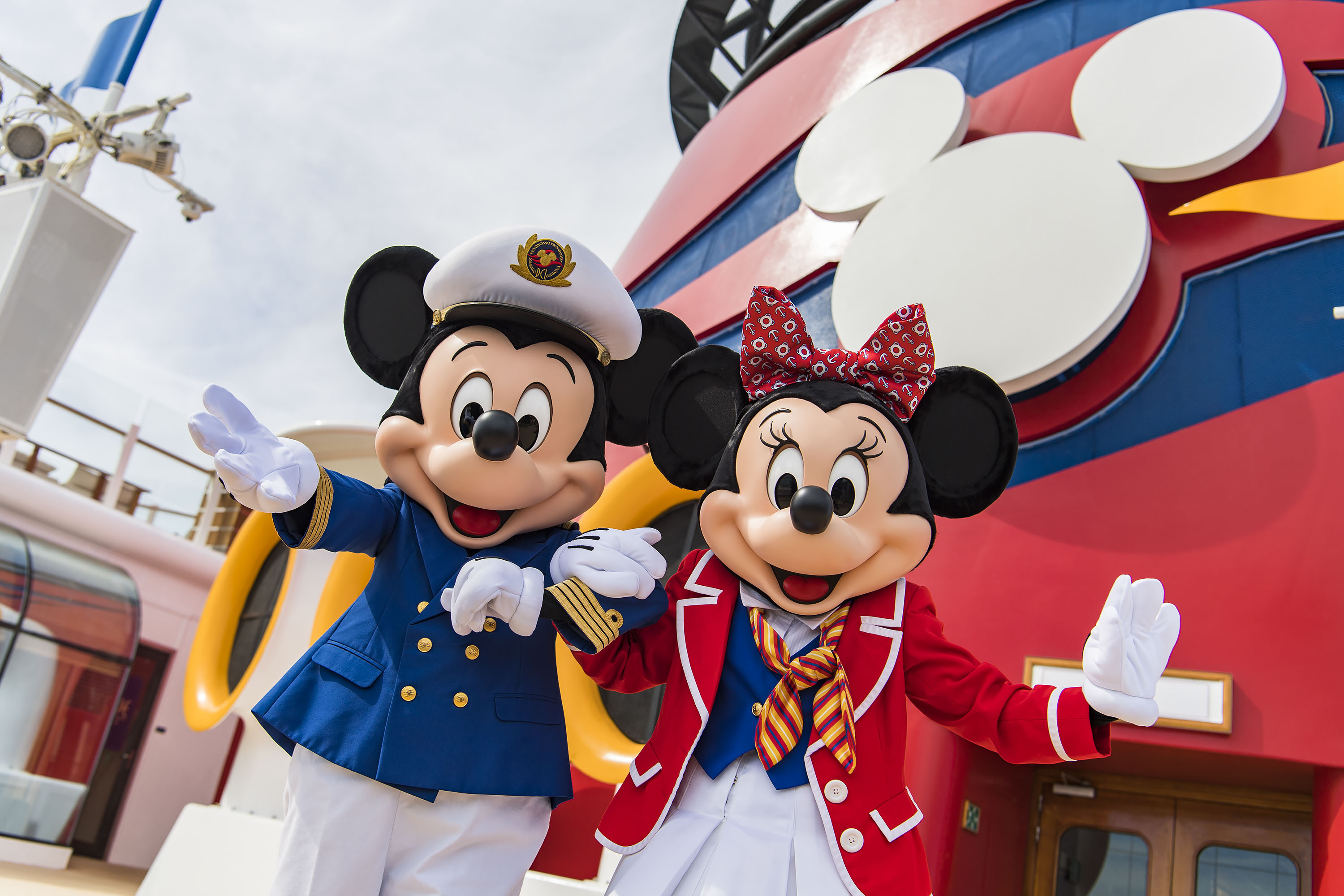 Before you arrive to your cruise, Disney will ask you online to select an arrival time for check-in, as well as schedule your transportation to the pier.
Disney Cruise Line check-in typically begins at 11 am, and embarkation begins around noon.
If you can select an earlier check-in time (around 12:30pm), you can not only start your vacation sooner, but also beat a lot of other guests onboard.
Concierge level guests will automatically be given the first boarding group, but if you're Silver, Gold, or a first-time cruiser, you'll be able to choose a later embarkation time based on your status. So choose the earliest time you can.
Being onboard sooner means less lines for your first meal onboard, and an opportunity to start exploring.
The cost of your cruise is the same whether you get onboard early or late, so you may as well maximize your vacation money by boarding early.
Pack a carry-on bag for the first day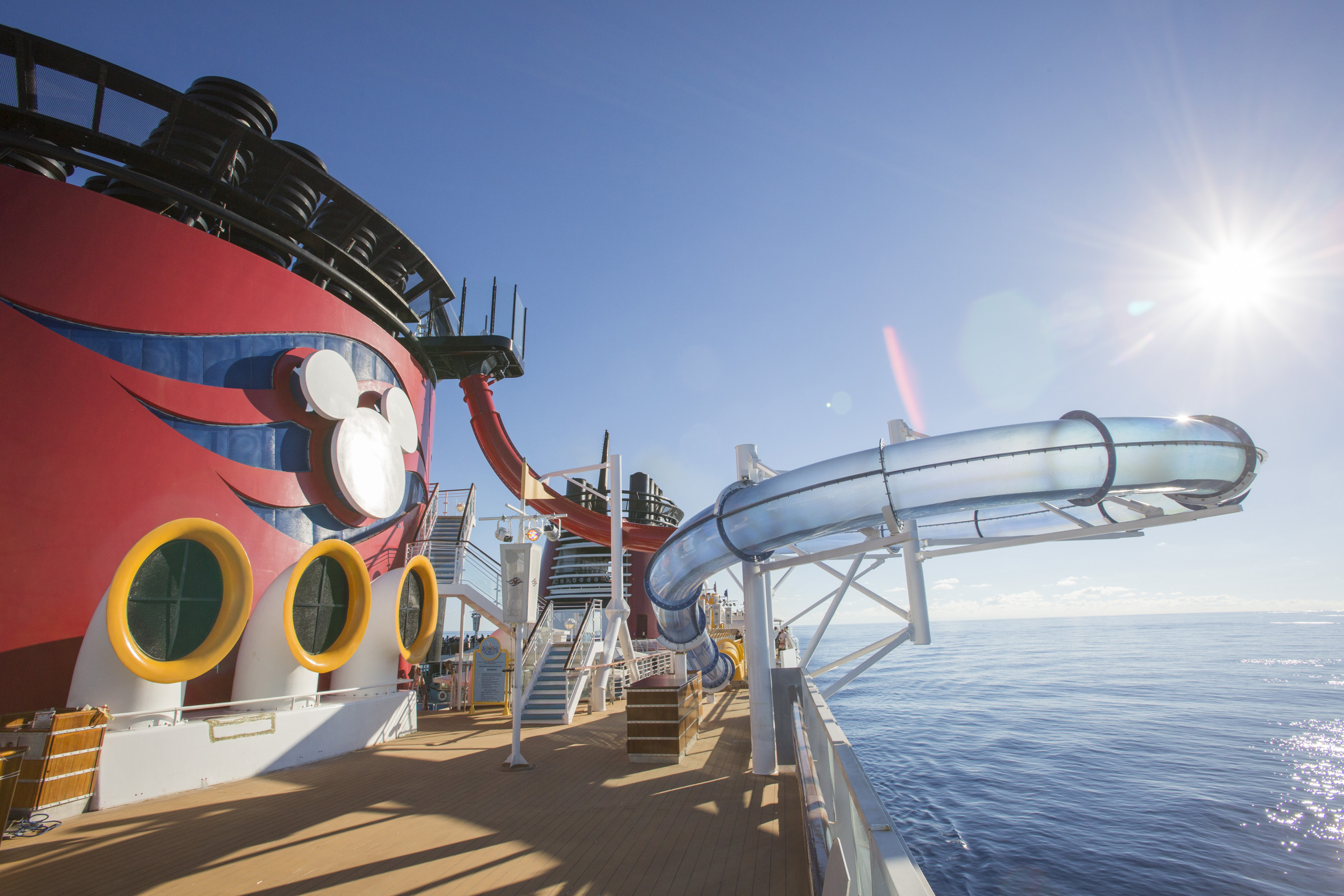 Your cabin likely will not be ready when you first get on the ship so be sure to bring a carry-on bag with you onboard that has essentials, and plan on a few activities.
Before your cruise, Disney will send luggage tags for you to attach to your bags that you want to be sent to your cabin. Just attach those tags, and Disney will take care of delivering your luggage to your room.
Lots of extras sell out before you get on the ship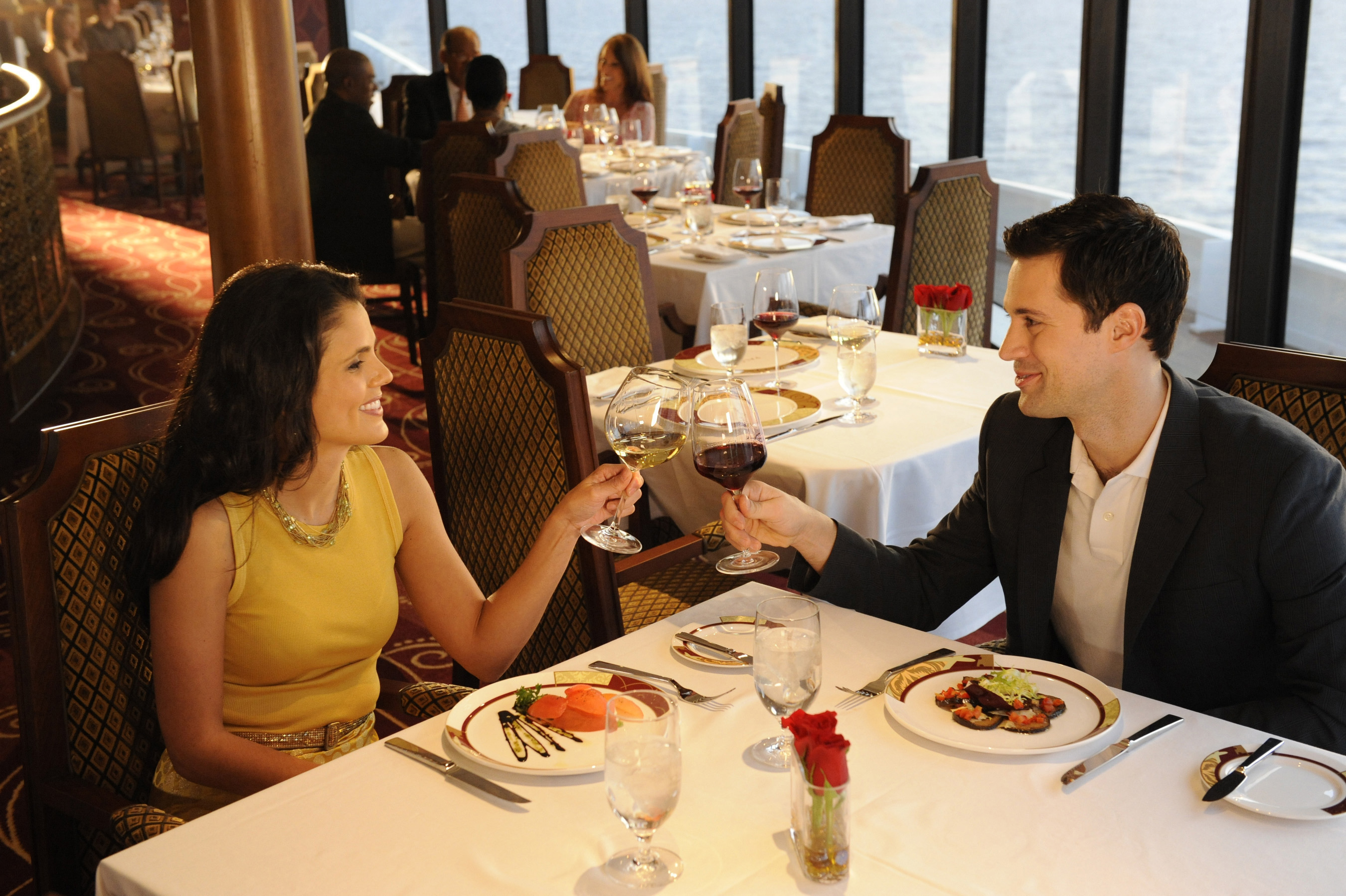 Believe it or not, a lot of popular activities and add-ons will sell out if you do not plan on reserving them in advance.
Things like meet and greets, specialty dining, and port adventures.
Be sure to pre-book these fun activities before your cruise so your family does not miss out. 
Currently you can pre-book these character events:
Princess Gatherings
Frozen meet-n-greet
Disney Junior character breakfast (on select cruises)
Disney VIP character breakfast (on select cruises)
Royal Court Tea (on select cruises)
If it is your first cruise, you can book these up to 75 days before your ship sails and returning cruisers get to book earlier.
In addition Remy and Palo specialty dining tend to sell out often, so be sure to book this before your cruise as well.
Book the Small World Nursery early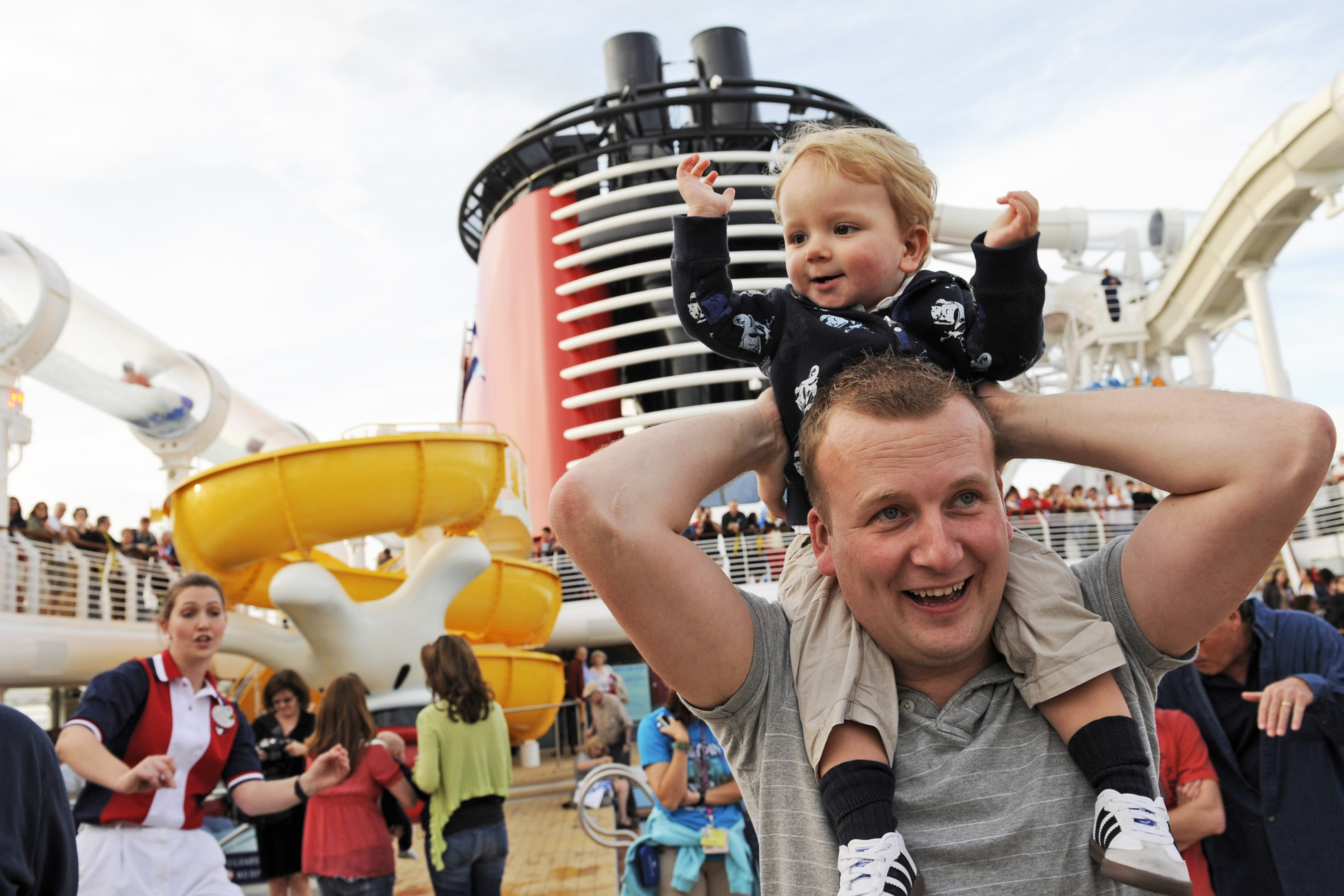 While the kids club are included in the cost of your cruise, but for kids that under the age of three will go to the nursery and that has an extra cost and needs to be booked before your cruise.
The nursery has an hourly rate, and you will reserve time before your cruise begins online. Not only that, there is limited capacity, so be sure to book a spot for your child.
Book cabanas early at Castaway Cay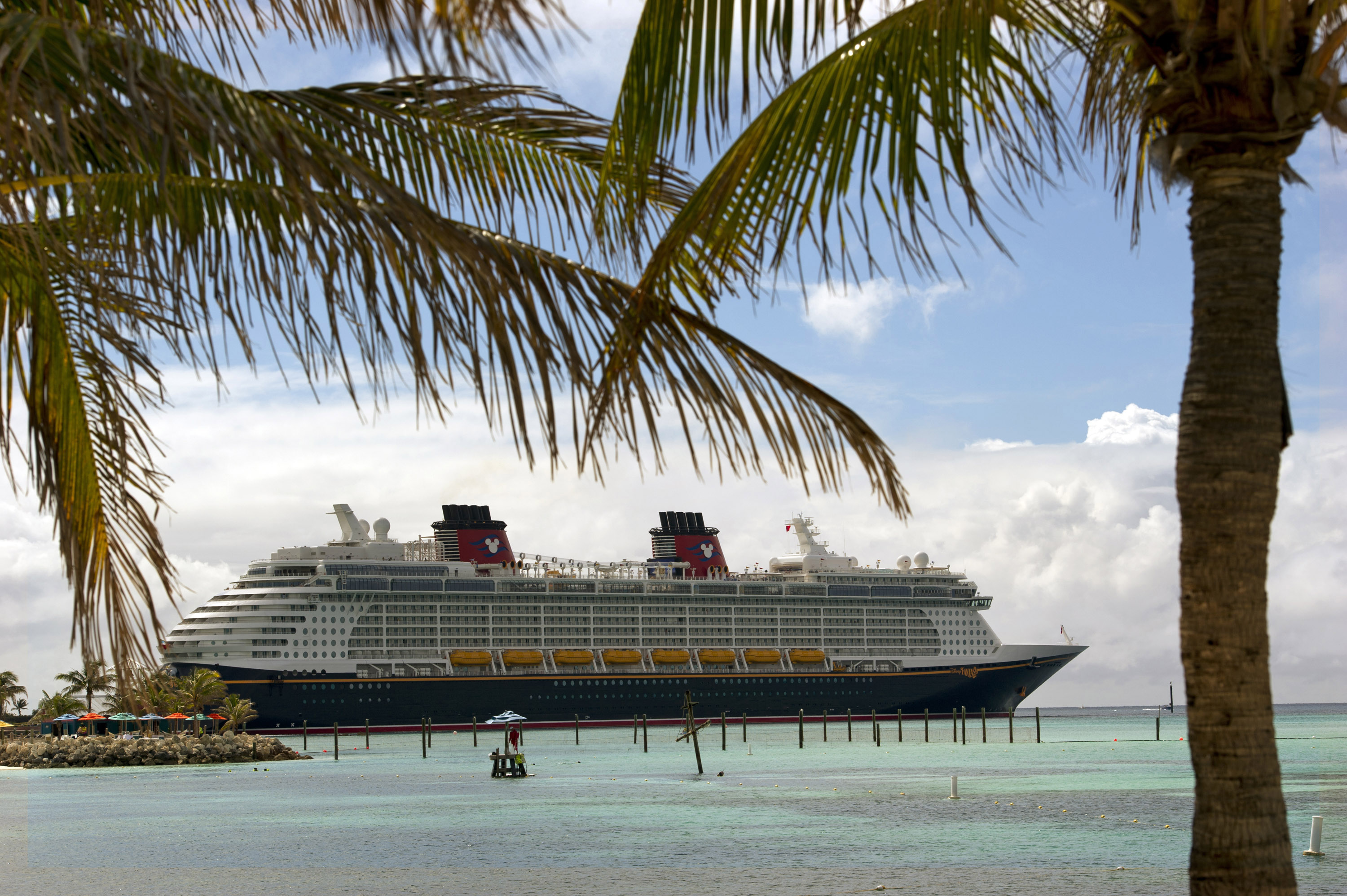 There are a limited amount of cabanas at Disney's private island in the Bahamas, Castaway Cay, so if you want one, pre-book it.
Cabanas are very popular, and concierge and Platinum level guests get first access to them.
How to chat with your family on the ship
The Disney Cruise Line app is free to download and costs nothing to use onboard (you don't need an internet package to use the app), and it makes communicating onboard super easy.
The app has a chat feature that makes texting between you and anyone else with the app super easy and free.
The app also lists events and activities, which makes planning for your day super easy.
Speaking of using your phone, be sure to put your phone into airplane mode to avoid roaming fees. Using your phone's antenna to make or receive calls, text messages or data, is super expensive. Don't do it. 
You can order everything at dinner!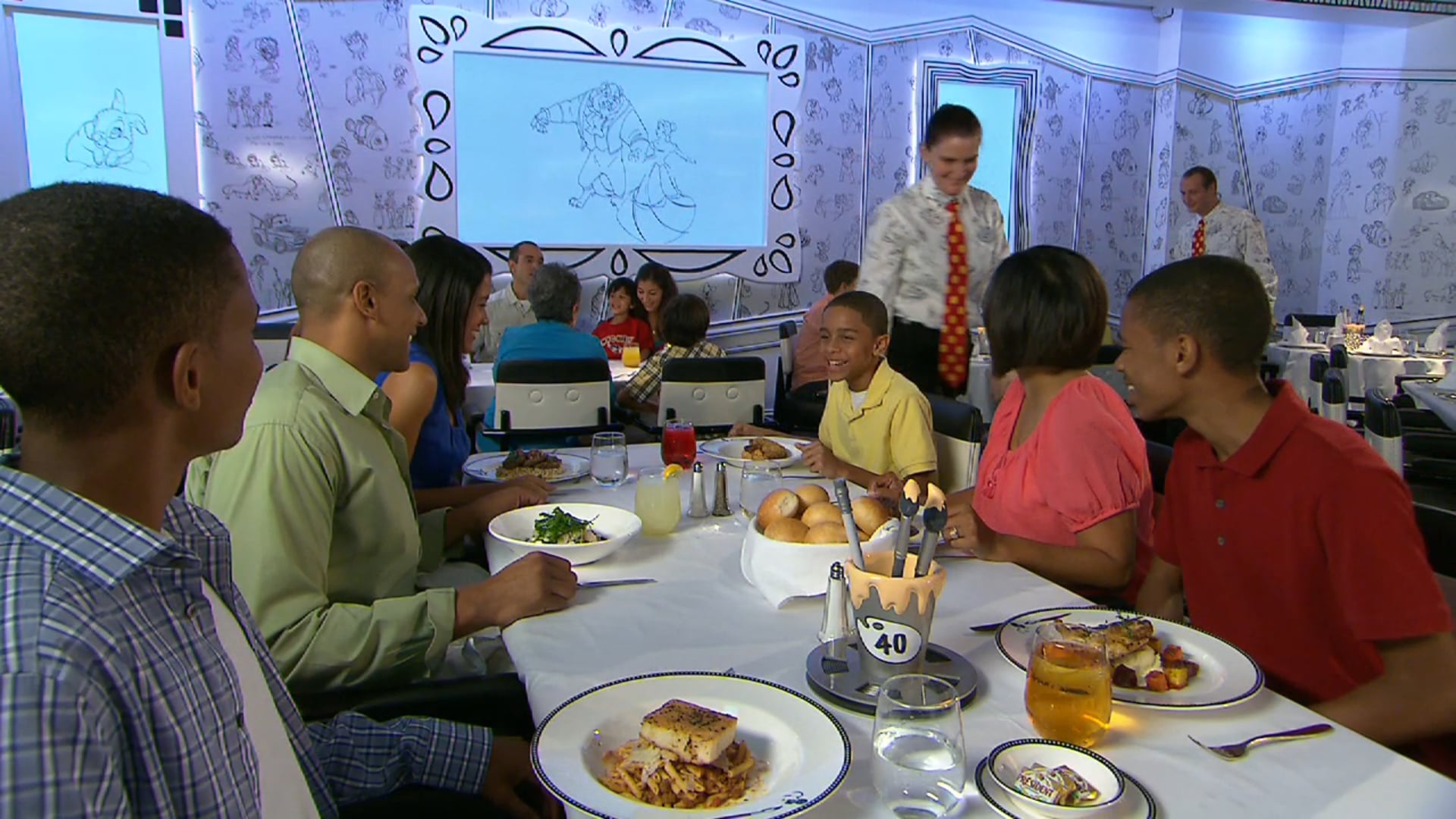 You can (and totally should) order more than one thing on the menu at dinner in the restaurants.
There is no limit on entrees, appetizers or desserts, so feel free to order as many of these as you want.
When dining at a restaurant on land, ordering more than one entree may seem gluttonous and expensive, but on a cruise it's included, so go for it!
Soda is (mostly) free
Unlike pretty much any other cruise line, soda is complimentary on Disney Cruise Line.
You can get soda by the self-service machines near the pool for no additional cost.
It might be a good idea to bring a refillable bottle with you so that you can keep your Coke, Sprite or Diet Coke topped off more easily.
You can bring some alcohol onboard
Disney Cruise Line Guests 21 years and older may bring a maximum of 2 bottles of unopened wine or champagne (no larger than 750 ml) or 6 beers (no larger than 12 ounces) on board at the beginning of the voyage.
You can also bring on the same amount at each port-of-call for a Disney Cruise.
Any alcohol found in checked baggage will be removed, stored and given back to you at disembarkation.
There aren't enough outlets in the rooms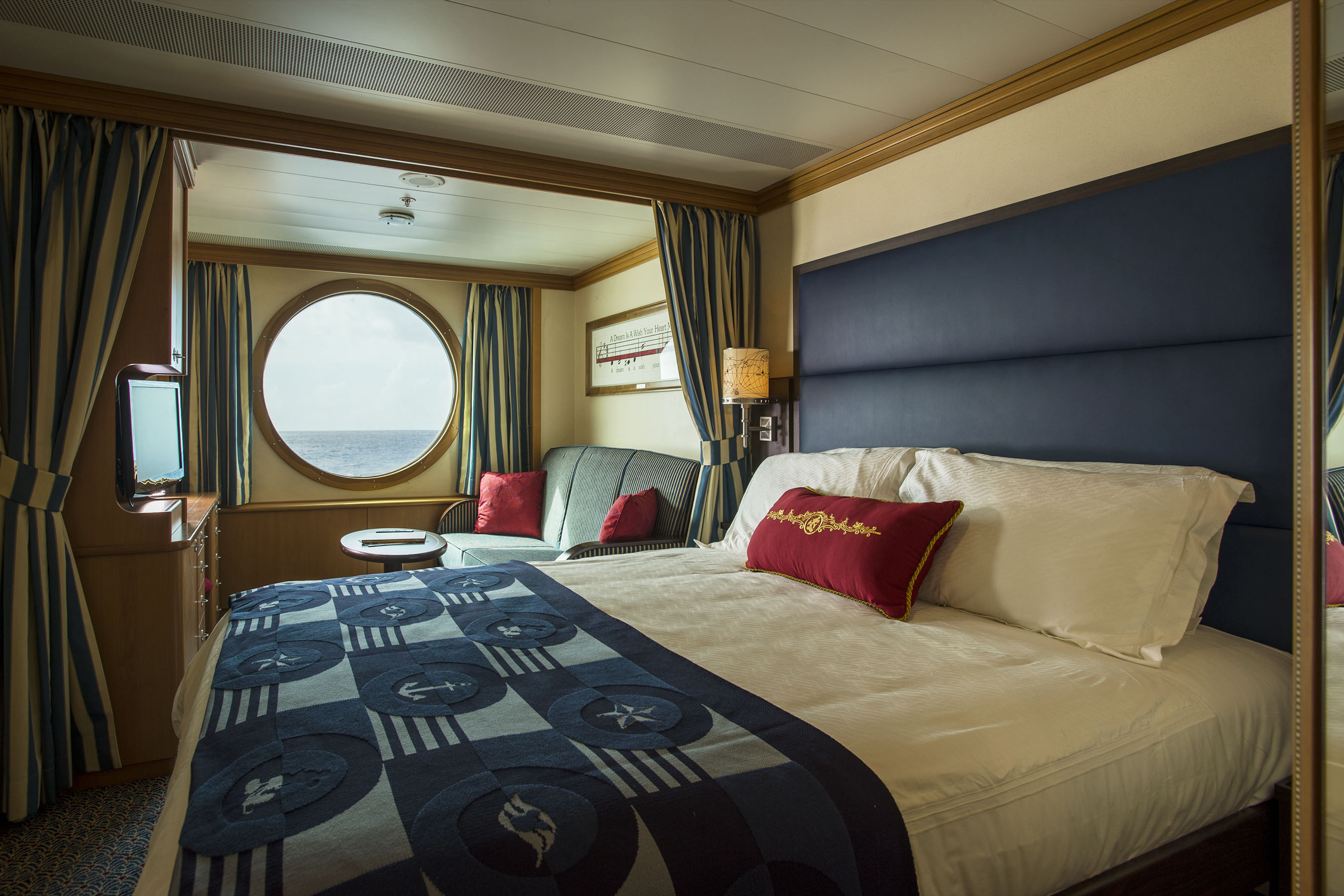 This is a double problem: there are very few outlets in your stateroom, and you cannot bring your own power strips because they are a fire hazard.
Disney does offer power strips on the ship that you can borrow, but they are very limited and on a first-come, first-served basis. You can request them from Guest Services, so request it as soon as you can on day one.
One way to get around the power strip issue is to pack a USB hub device, since these are safe to use on a cruise and can charge most devices these days.