10 Tips for Healthier Cruising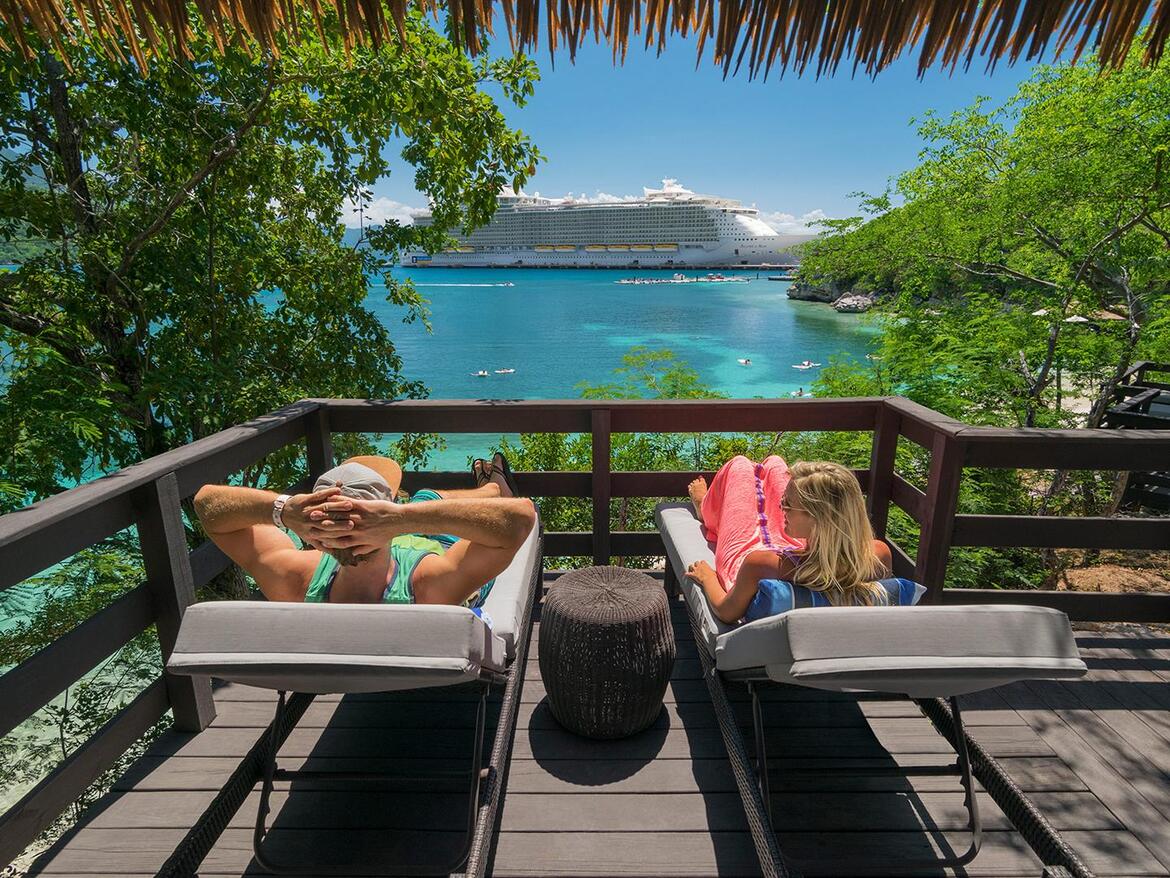 Cruises are indulgent: sunbathing and relaxation galore, a plethora of fun adult beverages and nearly unlimited food options. Whether you're normally a health and fitness nut or you're simply hoping to avoid gaining weight or getting sick on your next sailing, here are 10 practical tips for how to stay healthy on a cruise.
1. Wash your hands.
This one goes without saying, but we'll say it anyway: wash your hands thoroughly and often. It's one of the most important steps you can take to avoid becoming ill and to limit the spread of your germs to others.
Scrub wrists, palms (front and back), fingertips, nails, webbing and knuckles with warm water and soap for at least 20 seconds, especially before you eat or after coughing or sneezing, using the restroom or touching communal surfaces like stair railings or elevator buttons.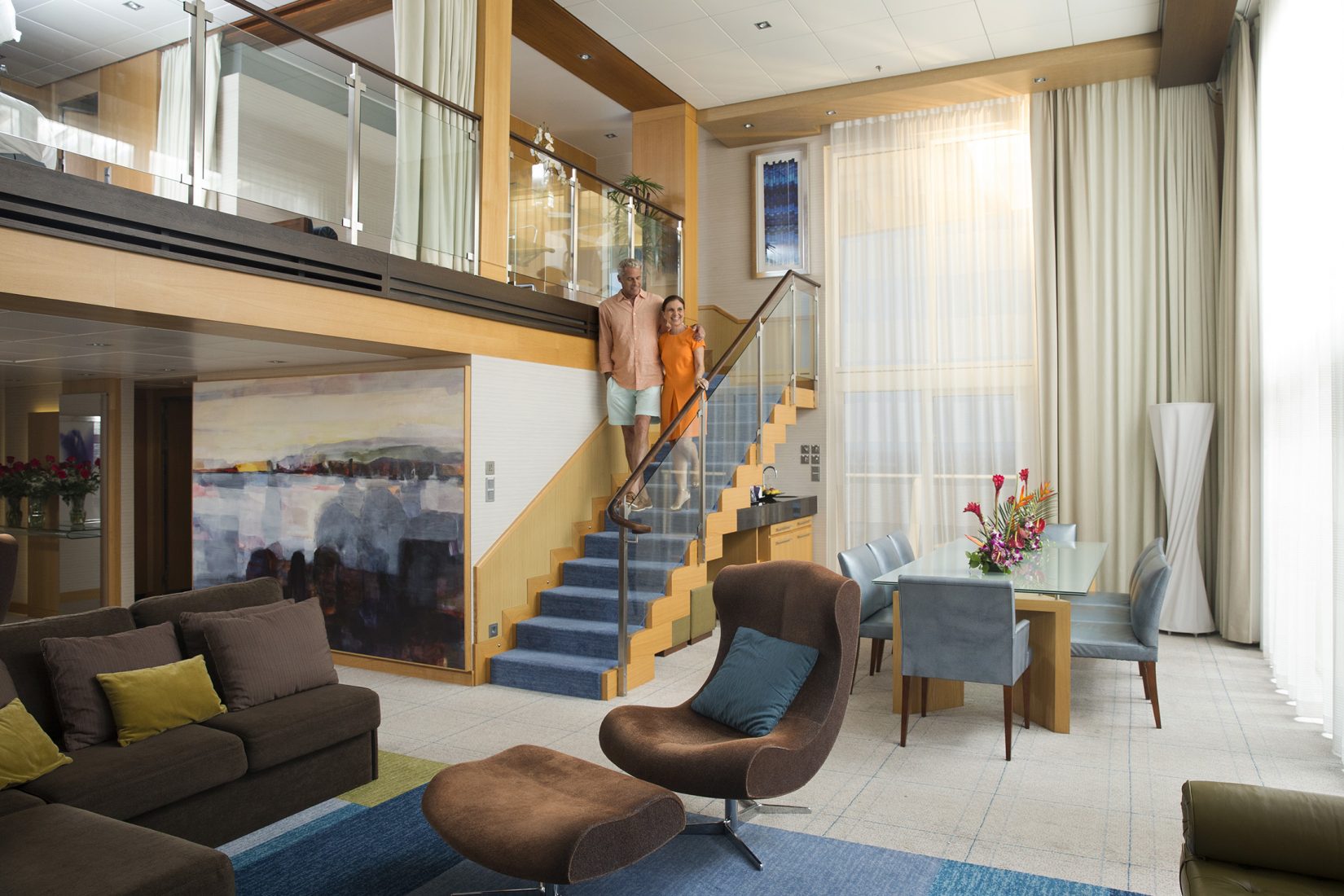 2. Take the stairs.
Let's be honest. Nobody likes waiting for elevators, and if your luck is anything like ours, you always seem to end up in one that's overcrowded -- right next to the gentleman who ate too much garlic for dinner or the rambunctious kids who have pushed the button for every. Single. Deck.
Avoid the headache, and log some extra steps by opting to take the stairs instead. Bonus: It'll help you to work off the chocolate melting cake you're planning to have for dessert after dinner.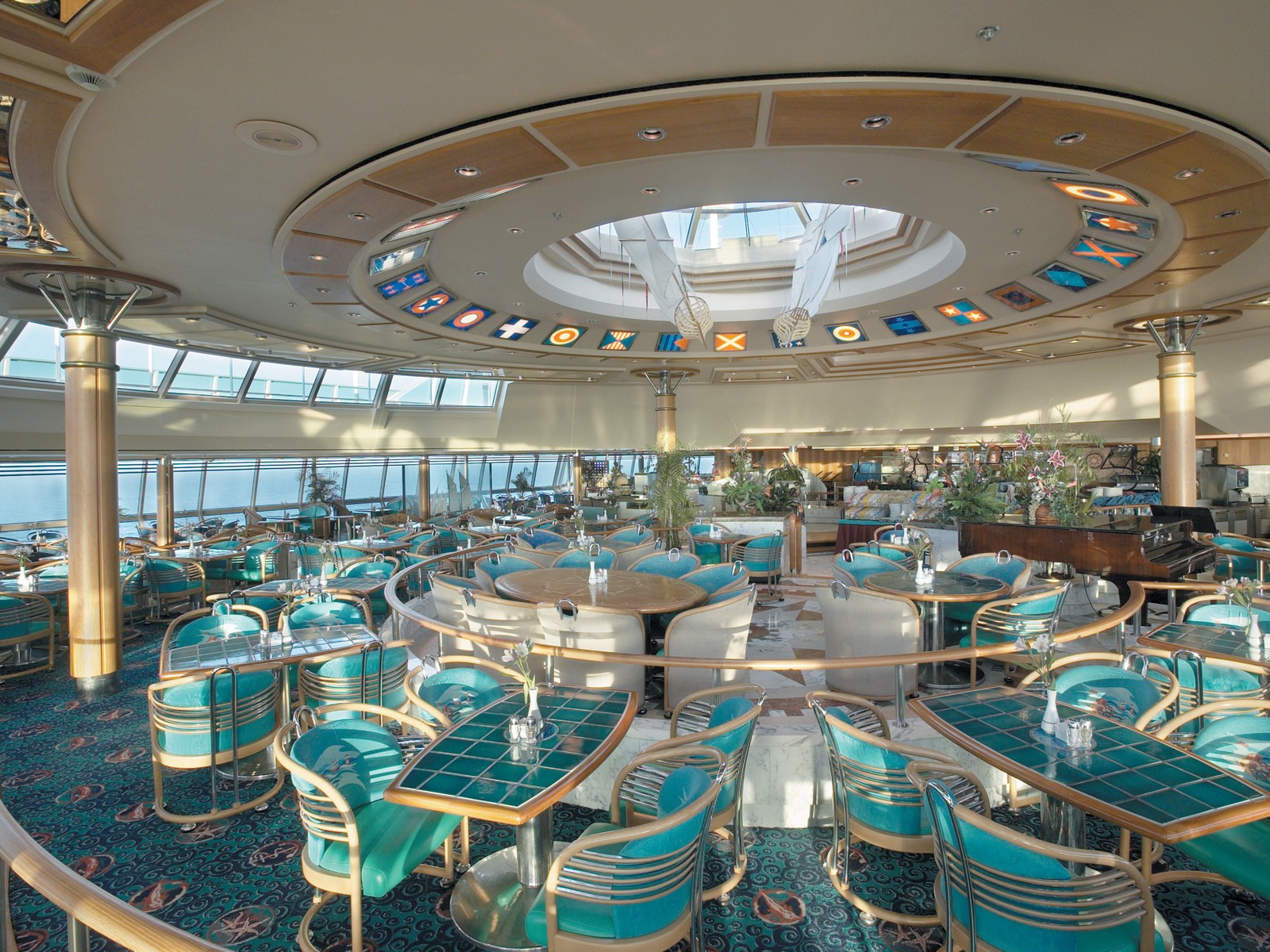 3. Limit desserts.
Speaking of after-dinner decadence, try curbing those dreaded extra pounds by limiting your dessert intake to post-dinner only. Sugar causes us to crave even more sugar, so if you indulge at night, you'll have a few hours to burn off the calories and allow further cravings to subside while you sleep.
Another way to cut back on calories is to remember that you don't have to eat every course just because it's on the menu. Waiters are eager to please; if you'd rather have that strawberry soup as your dessert instead of an appetizer, ask for it at the end of your meal instead. It's a great way to satisfy your sweet tooth while cutting out an extra item.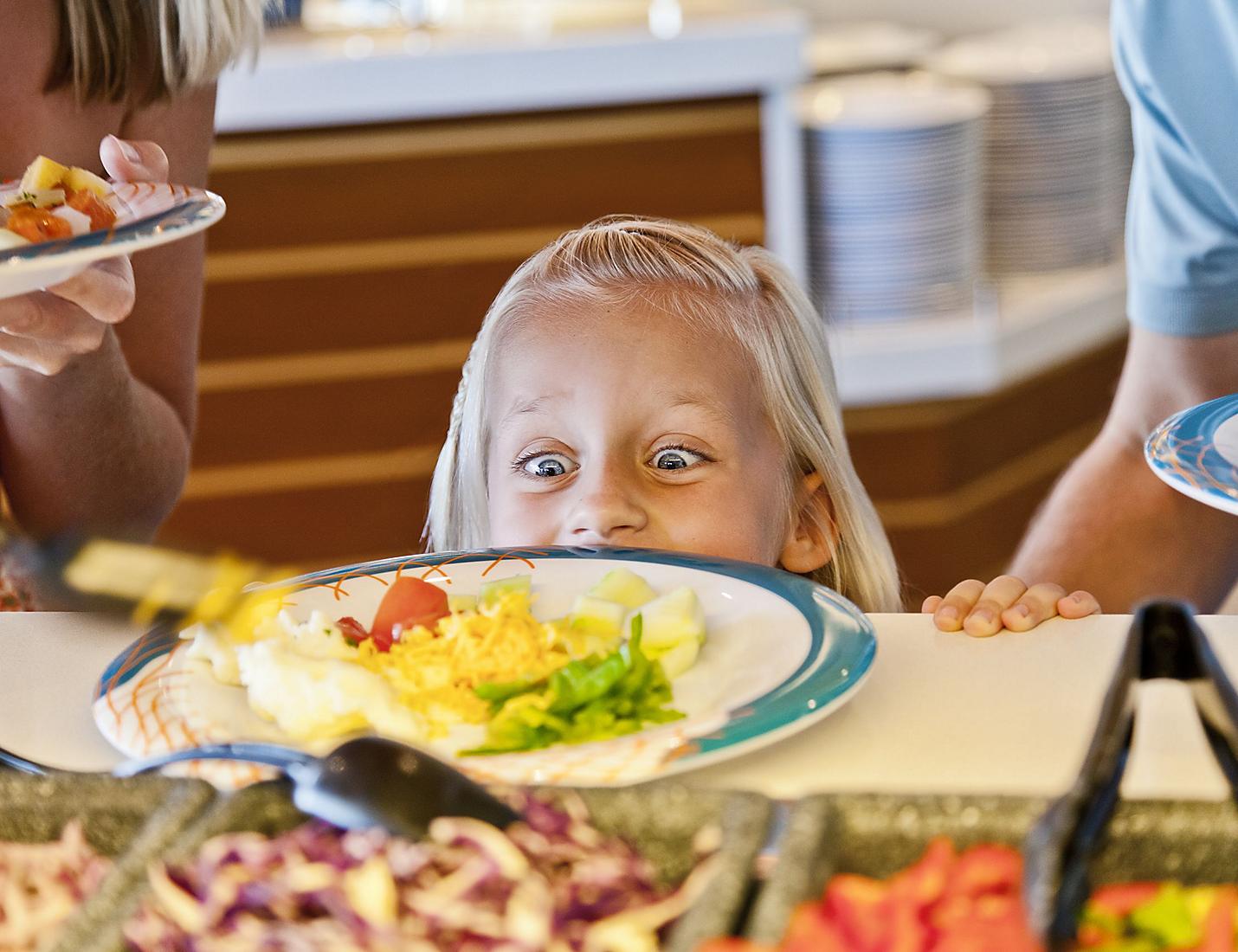 4. Hydrate often.
Even when you're not on vacation, it's important to drink water -- and lots of it. But wetting your whistle with H2O is extra crucial when you're on a voyage in warm weather, especially if you plan to be active in port, sunbathe onboard or consume large amounts of alcohol, which can quickly leave you dehydrated.
Consider bringing a reusable water bottle with you, and refill it in your cabin sink -- or at the buffet, using a clean cup to avoid contaminating the dispenser -- as needed.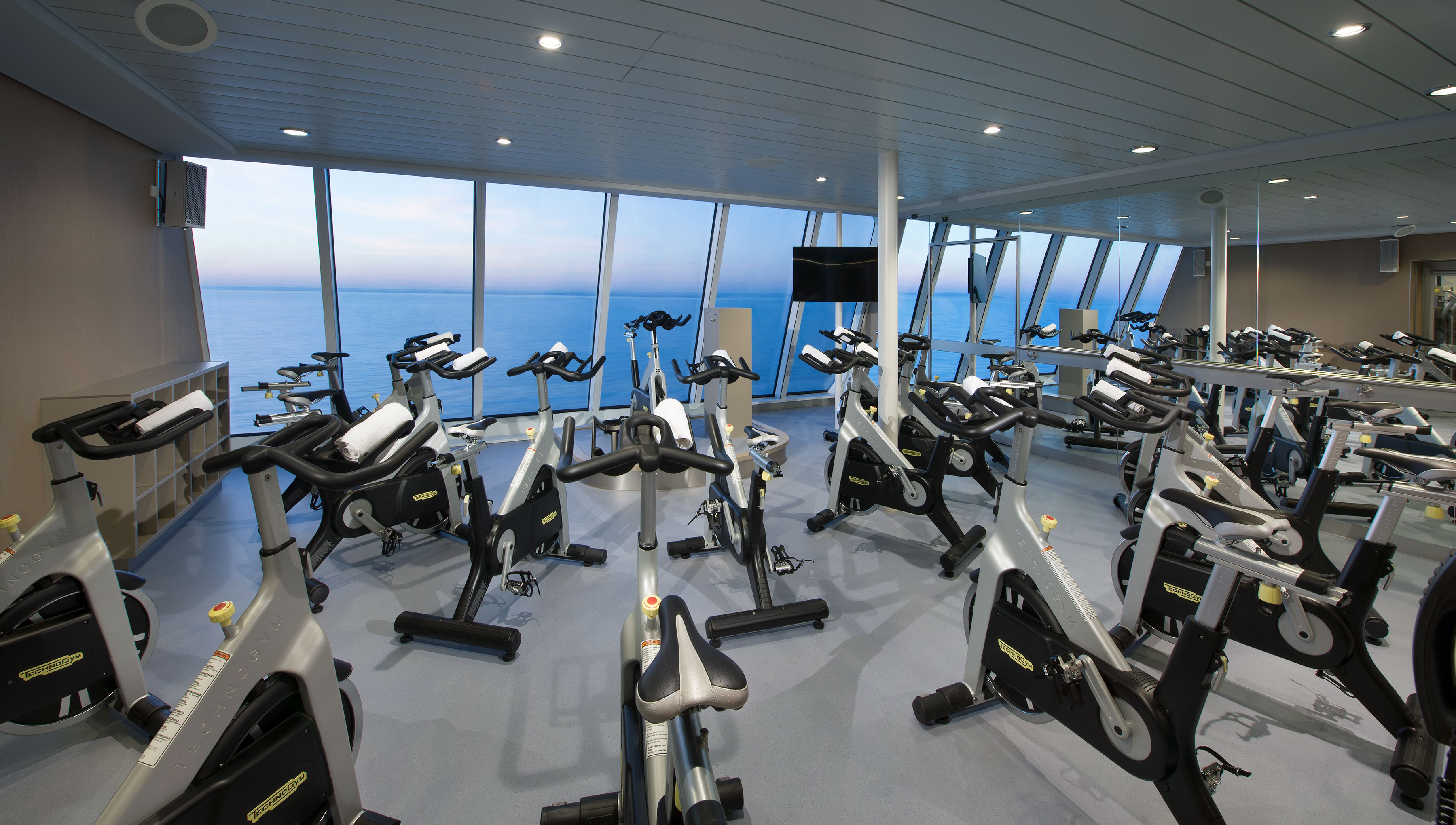 5. Hit the gym.
Do cruise ships have gyms? Yes, they do. Even if you're not normally someone who likes exercise, when else will you have access to such high-tech equipment for free? Meander in on your own to take advantage of free weights and weight machines, yoga mats and blocks, exercise balls, treadmills, ellipticals and other equipment that make it easy to feel the burn.
If DIY workouts aren't for you, most onboard gyms also offer personal training and organized fitness classes. Some, such as stretching and abs sessions, are free, while others like yoga, spin, Pilates and TRX carry a per-class fee.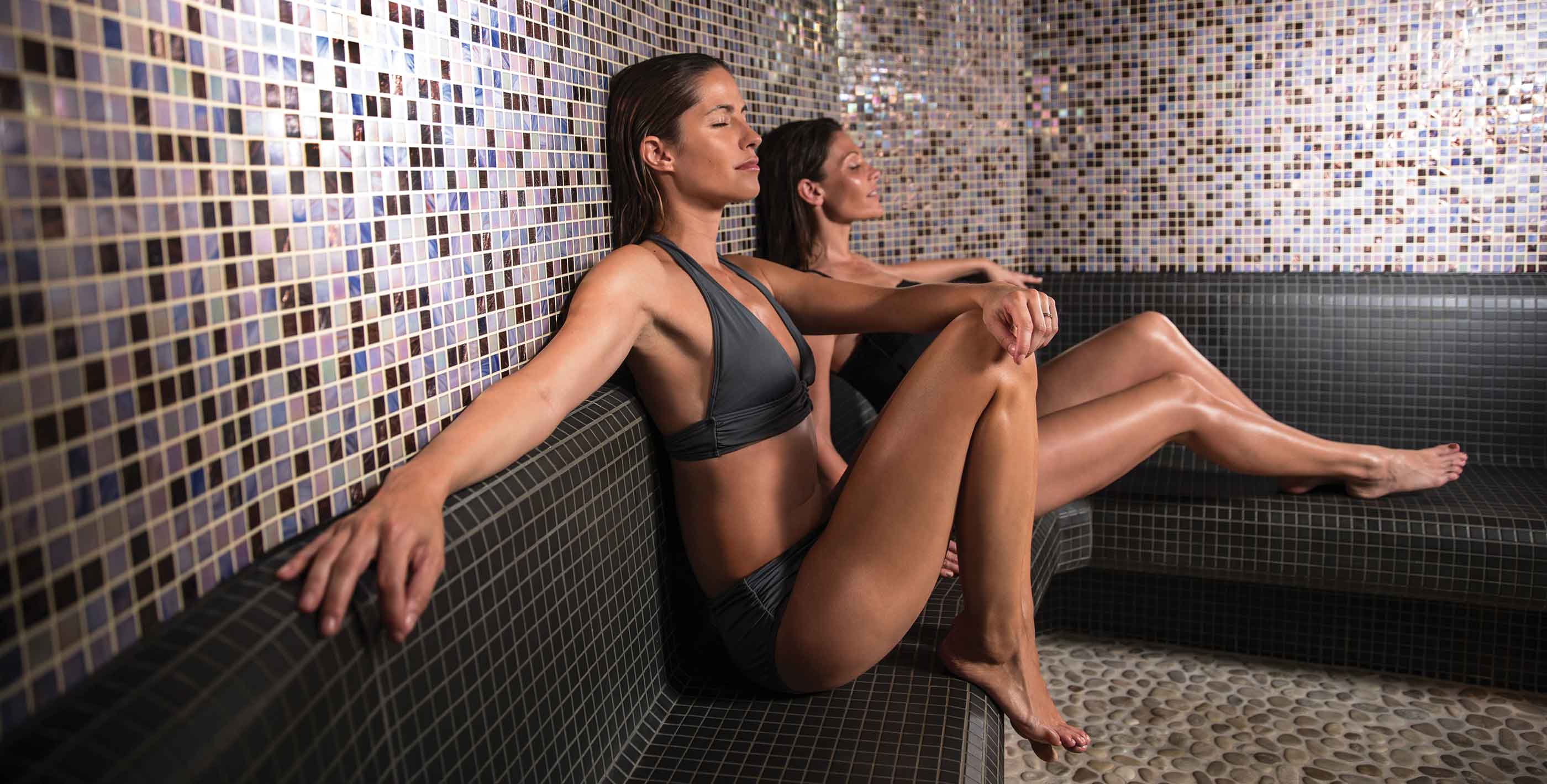 6. Book a spa treatment.
If you're allergic to physical activity or simply don't want to work up a sweat while on vacation, try a more indulgent way to rejuvenate your body. Cruise ship spa offerings are extensive, including acupuncture and massages that can help with a range of ailments, from stress and sore muscles to inflammation.
On a budget? If your vessel has a thermal suite, try purchasing a day- or cruise-long pass that will allow you to access to features like saunas, steam rooms, thalassotherapy pools, aromatherapy and hot tile loungers. This option is almost always less expensive than a single spa service.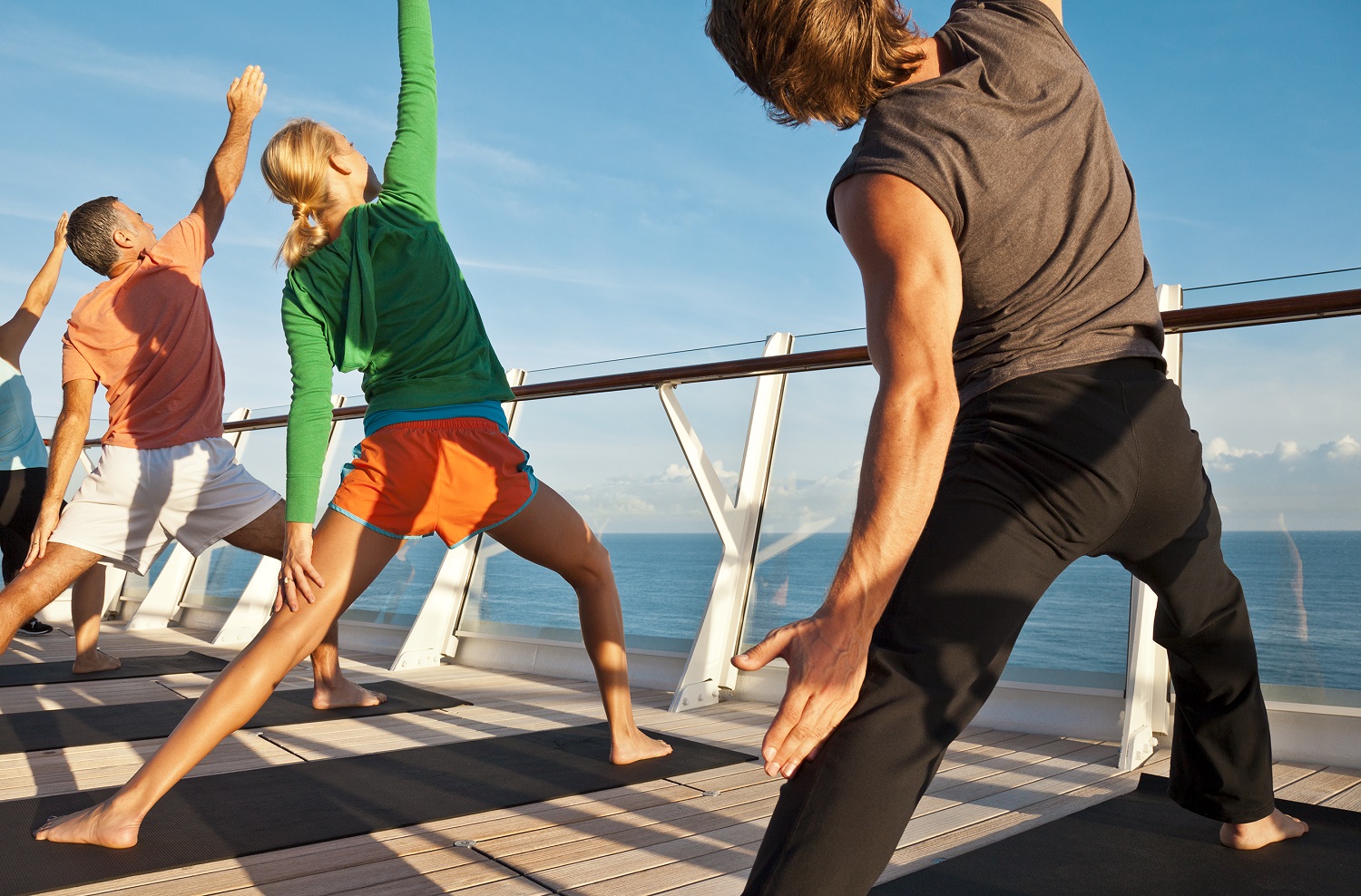 7. Pace yourself.
This is a good general rule of thumb, whether you're running yourself ragged trying to fit in every activity on the daily schedule or heaping up plates of food during lunch in the buffet. What's the point of squeezing trivia in between napkin folding and the hairy chest competition if you don't allow yourself enough time to relax and enjoy any of them? Check out the day's activities the night before, and leave yourself enough room for spontaneous fun.
In terms of food, remember that you can always go back for seconds or thirds at the buffet. There's no need to take more than you can eat. Filling just one plate at a time will not only keep your eyes from dwarfing your stomach -- seriously, that overstuffed feeling is never fun when you're trying to look svelte in your bathing suit --  but it will also cut down on potential food waste.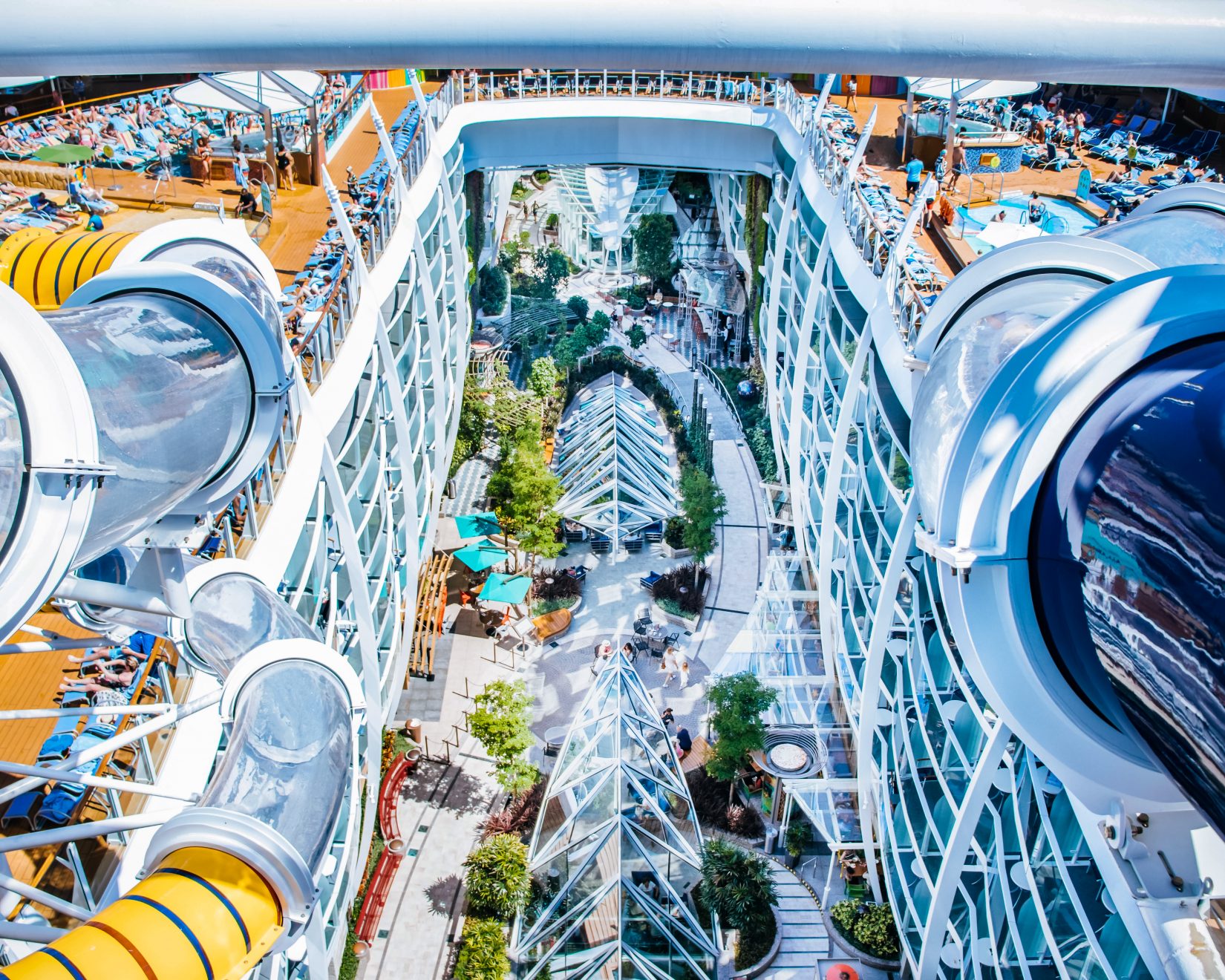 8. Wear sunscreen.
We know, we know. We sound like your mother here, but few setbacks can derail your ability to enjoy a cruise quite the way sunburn can. Depending on where you get it, it can even make lying around and doing absolutely nothing completely unpleasant.
Pack a bottle or two with a high SPF, and apply -- and reapply -- it liberally, particularly if you'll be sunbathing, swimming, water sliding, or heading outdoors on excursions in sunny weather. Oh, and don't forget: Cooler weather doesn't always mean you're safe from the sun's rays.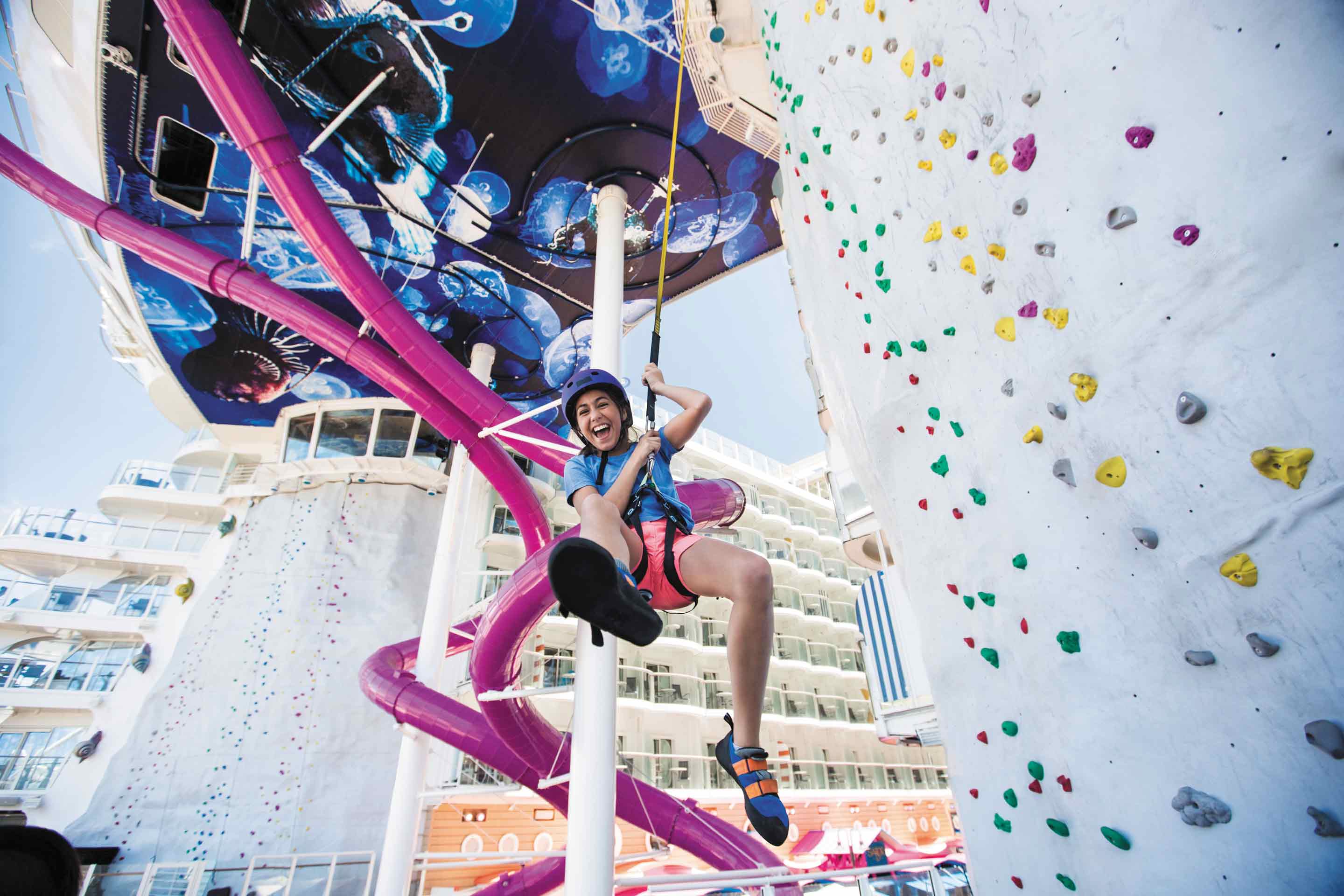 9. Stay active. 
Many larger mainstream cruise ships offer amenities that are so fun you might not even realize you're getting a workout. Strive to include at least one active option per day. Try the rock climbing wall or surf simulator, play a round of mini-golf, challenge your travel companion to a game of shuffleboard, brave the top-deck ropes course, shoot some hoops, sign up for laser tag, or do a few laps around the ship's jogging track. While some activities incur added fees, most are free, meaning there are tons of options for even the most budget-conscious passengers.
Port stops are also a great way to keep moving. Map a walking or jogging route that passes landmarks you've been wanting to see, or find a local gym, yoga studio or CrossFit box at which you can schedule a class. Bonus: These are great ways to find fun local shops and restaurants, meet locals and score apparel as a souvenir.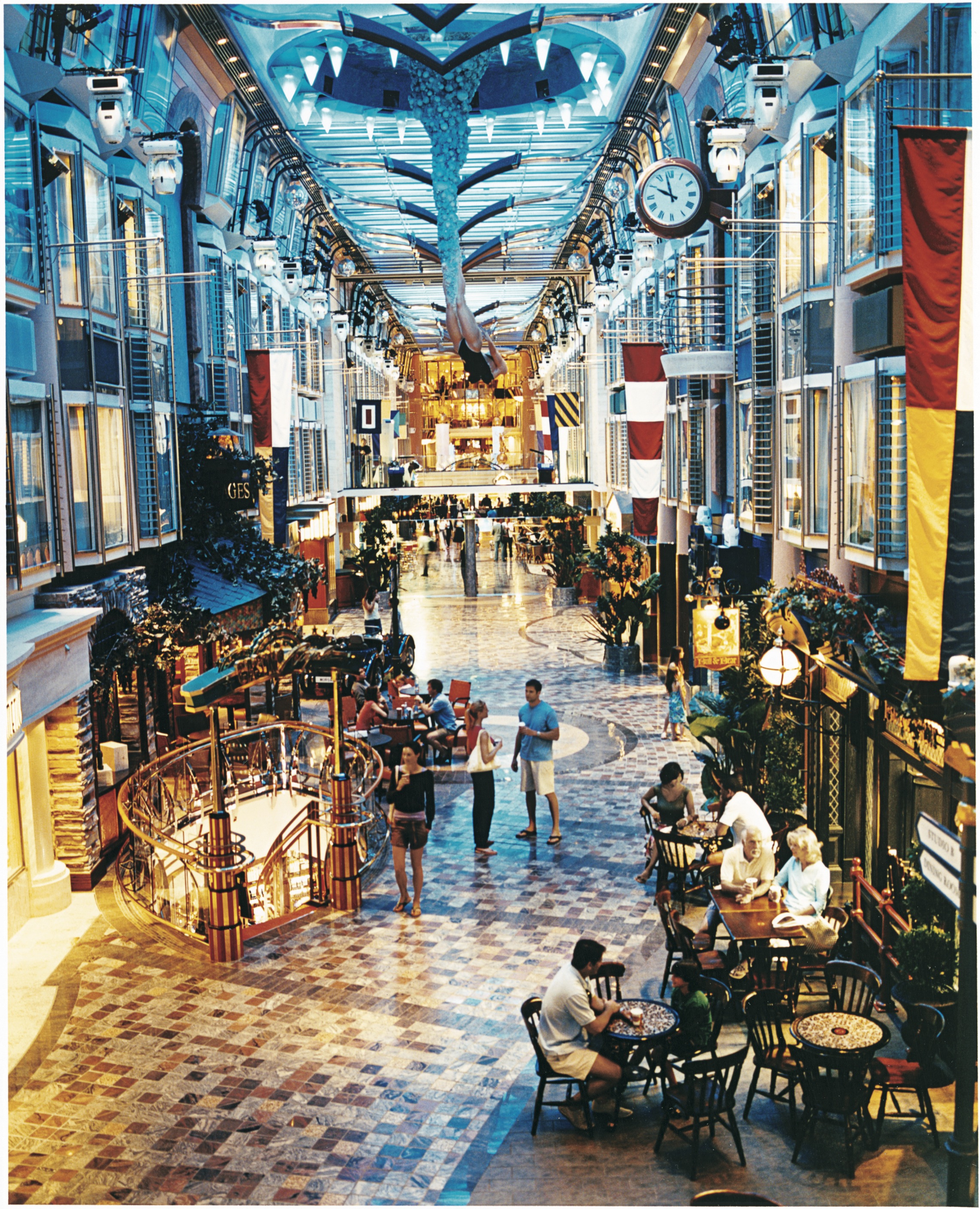 10. Track your steps.
It might sound silly, but tracking your steps can be a fun way to turn physical activity into a friendly competition among you and your fellow travelers. Set daily step goals, and see who can accumulate the highest number in a single day. Make friendly wagers, or decide on rewards as an incentive: loser buys a round of drinks, or anyone beating their daily goal is entitled to ice cream.
Worried about the added expense of purchasing a tracker? If you own a smart phone or Apple Watch, you've already got one. FitBits and standard pedometers are also relatively affordable. You'll be surprised how quickly you'll hit your goal, especially on larger vessels.