MSC takes delivery of new cruise ship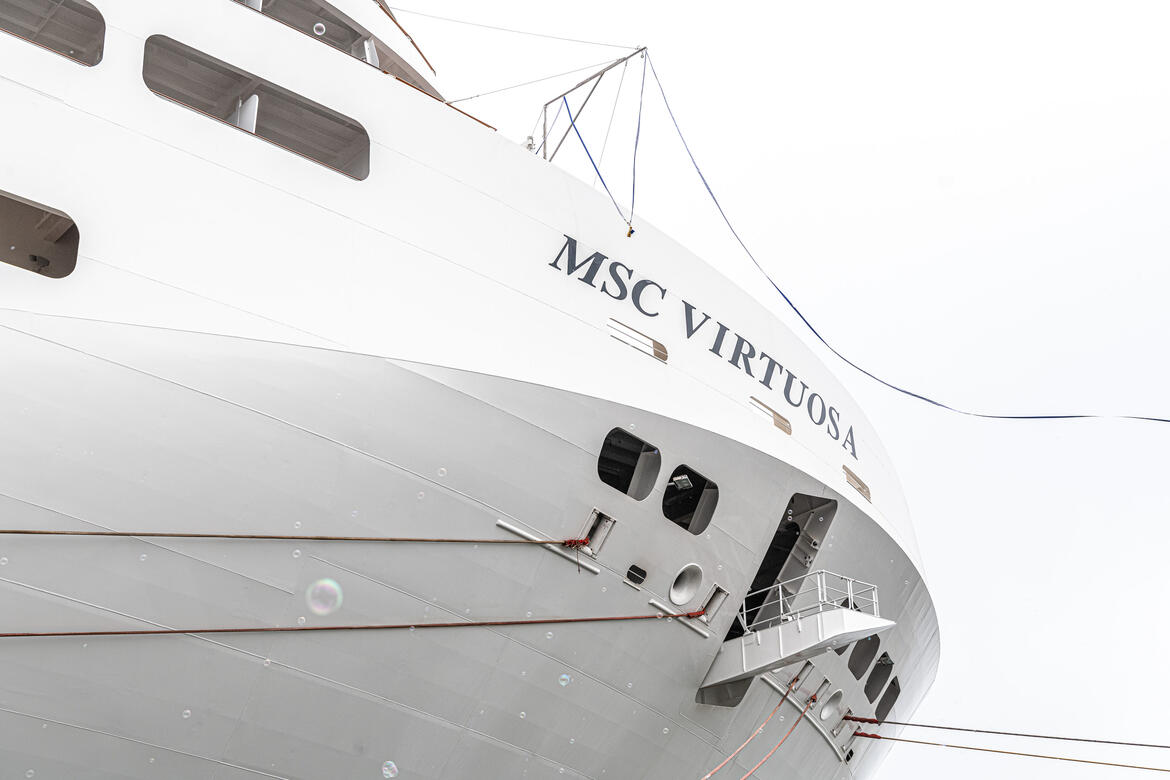 MSC Cruises took delivery of a brand new cruise ship.
The MSC Virtuosa becomes the 18th ship to join MSC's fleet and was delivered to the cruise line at Chantiers de l'Atlantique in Saint Nazaire, France.
MSC says Virtuosa will be the most environmentally-conscious at sea when she comes into service in April.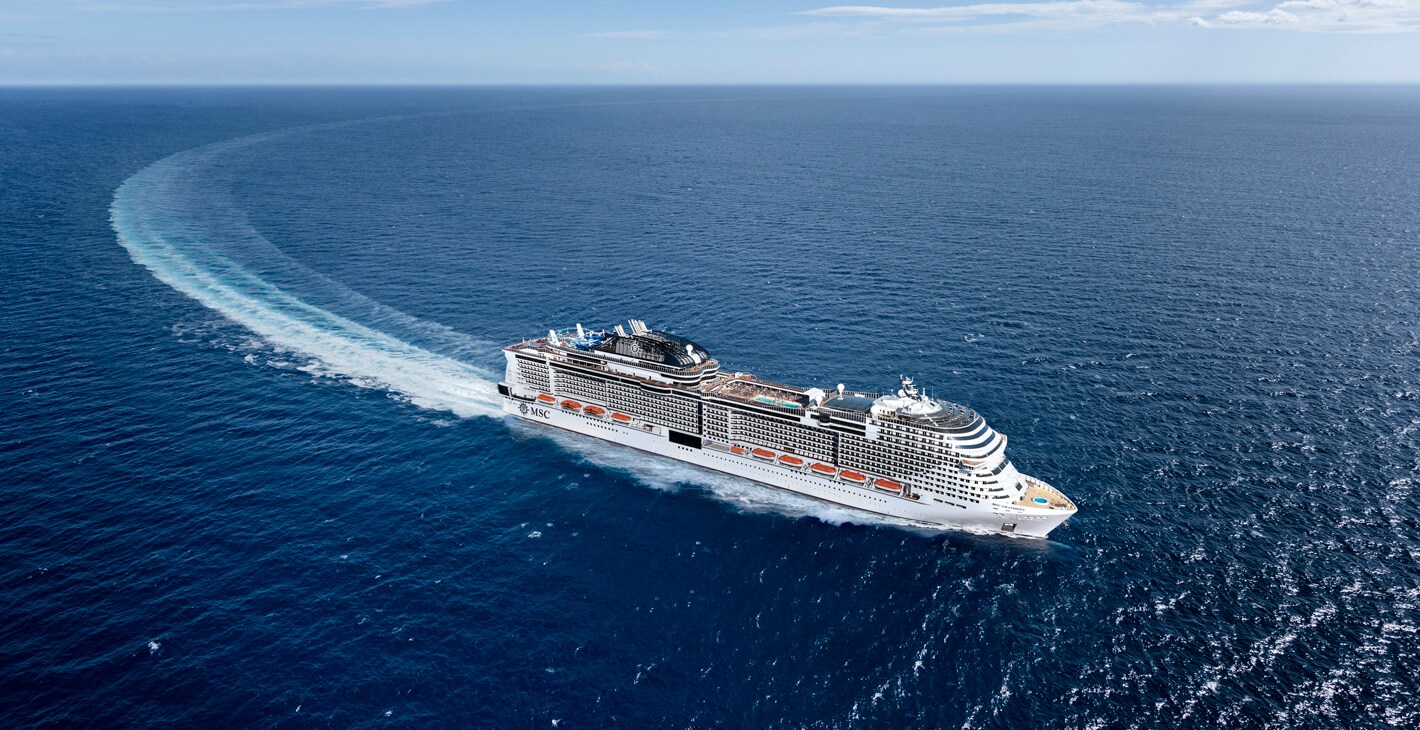 Her first sailings will begin in the Mediterranean and then move to Northern Europe. MSC Virtuosa is also the sister ship of MSC Grandiosa, the first ship of any major cruise line to return to the seas this summer.
A small and private flag ceremony was held between the shipyard and MSC Cruises where MSC Virtuosa received her official flag and blessings for good fortune.
The ceremony was attended in person by the Company's executive chairman Pierfrancesco Vago, his wife Alexa Aponte-Vago and their children as well as representatives from MSC Cruises new builds team along with executives and workers from the shipyard.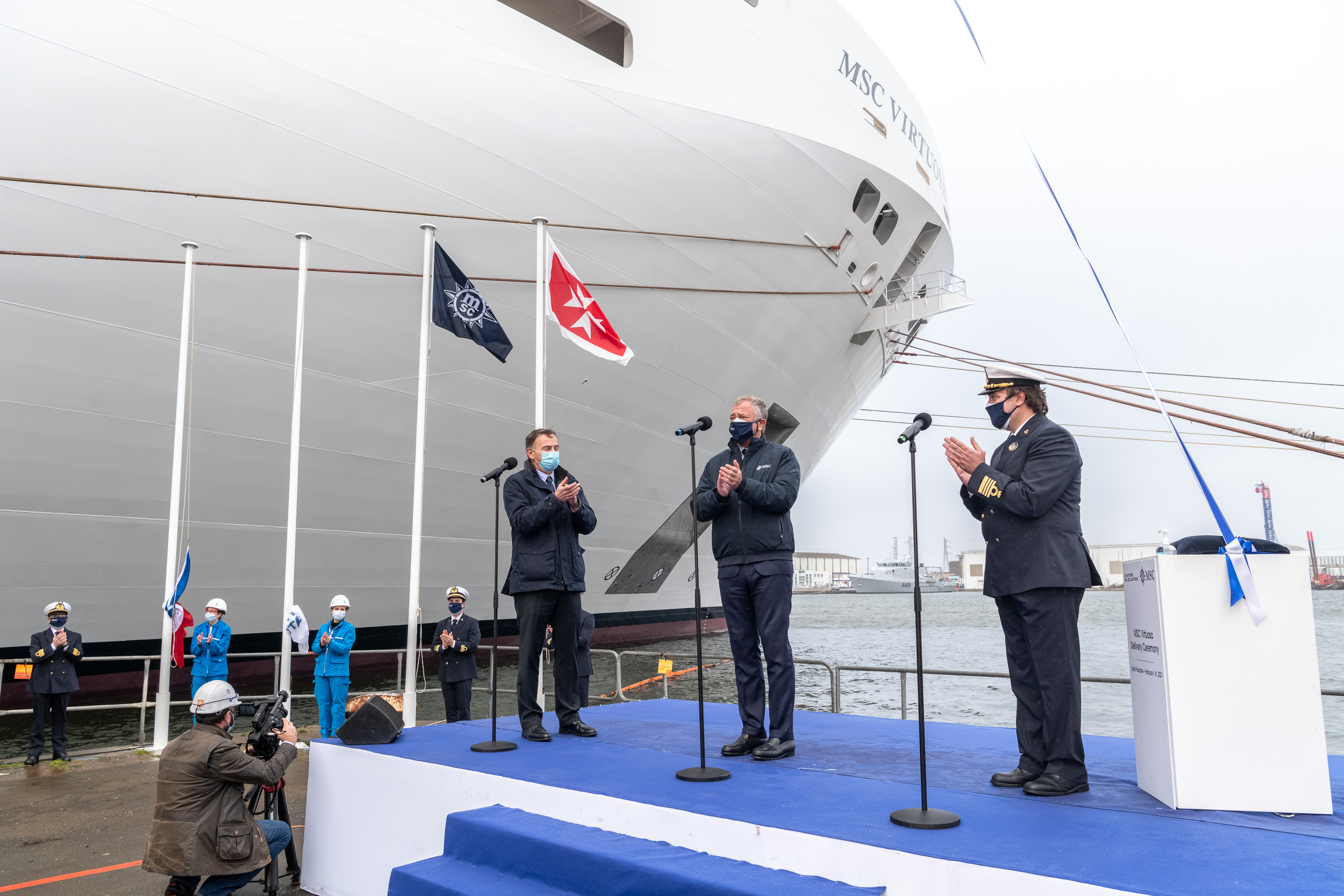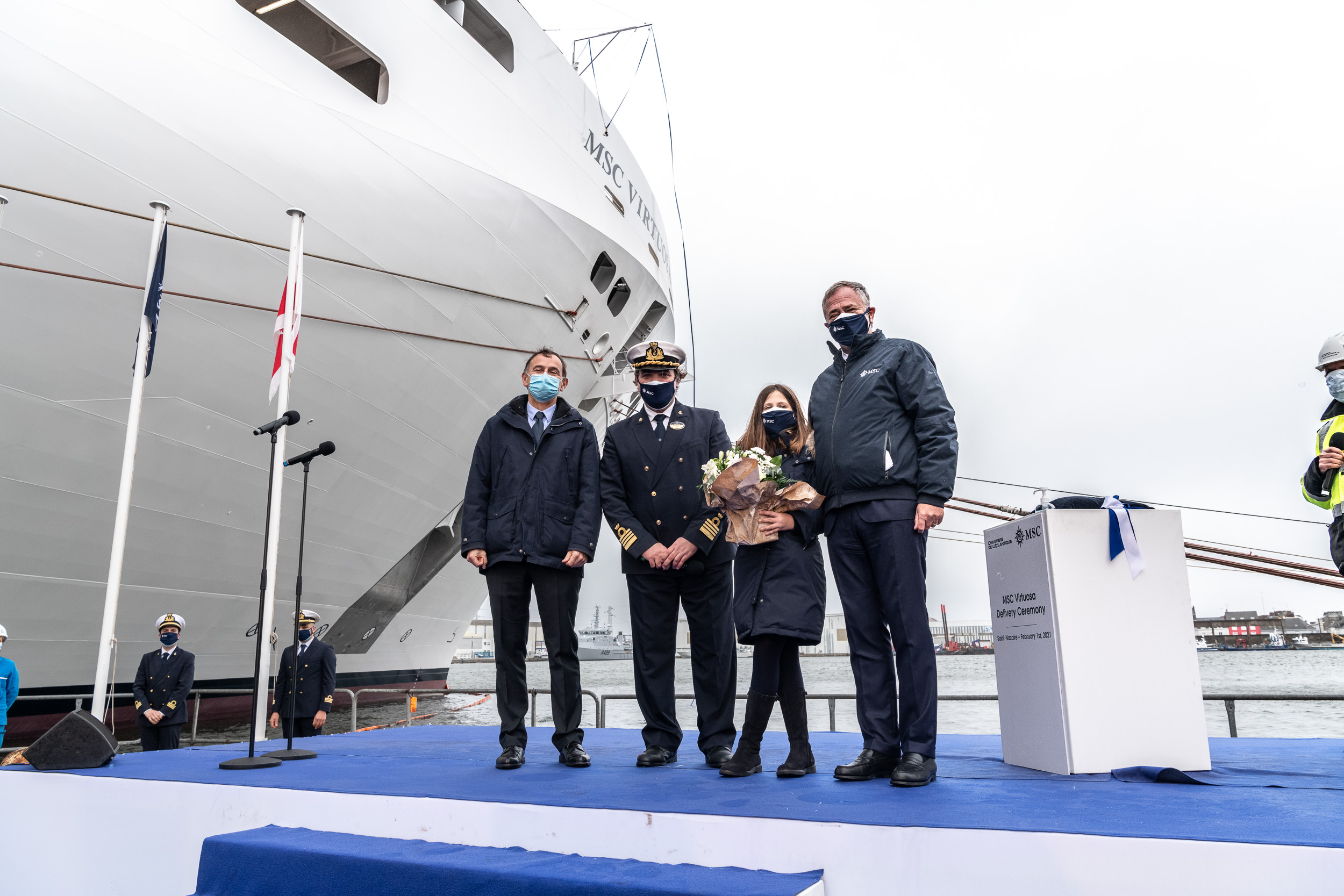 Virtuosa will provide new and unique guest experiences on board, including a 301 ft. Mediterranean-style promenade topped by one of the longest LED sky domes at sea.
Virtuosa is one of two cruise ships to be delivered to MSC this year, with MSC Seashore launching this summer and arriving to Miami in November 2021 as MSC Cruises' newest ship to the U.S.
By the end of 2021, MSC Cruises' fleet will total 19, with an additional four ships coming by 2025.
Pierfrancesco Vago, Executive Chairman commented, "My family and I could not miss this opportunity to welcome in person the newest member to our fleet. The delivery of MSC Virtuosa at such a challenging time for our industry symbolizes how as a family company we continue to look at the longer term and build our future."
"In doing so," continued Mr. Vago, "we remain committed to building each time some of the most innovative ships in the world when it comes to their environmental performance, featuring nothing but the most advanced available technology at sea. Just as importantly, with each new ship we continue to push boundaries and innovate our product, offering new and unique experiences for our guests. On MSC Virtuosa, this includes the world's first humanoid bartender at sea that will be the star of a futuristic, immersive experience using cutting-edge technologies. Our exceptional dining offering has been further enhanced with two new restaurant concepts that showcase popular international cuisines to take guests on a gastronomic journey of discovery. This is of course in addition to the richness of experience that already sets us apart, such as the grand-scale nightly theatrical shows, our award-winning family offering, industry-leading guest technology, the now iconic promenade with a stunning 301 ft. long LED sky dome that is the social heart of the ship and more."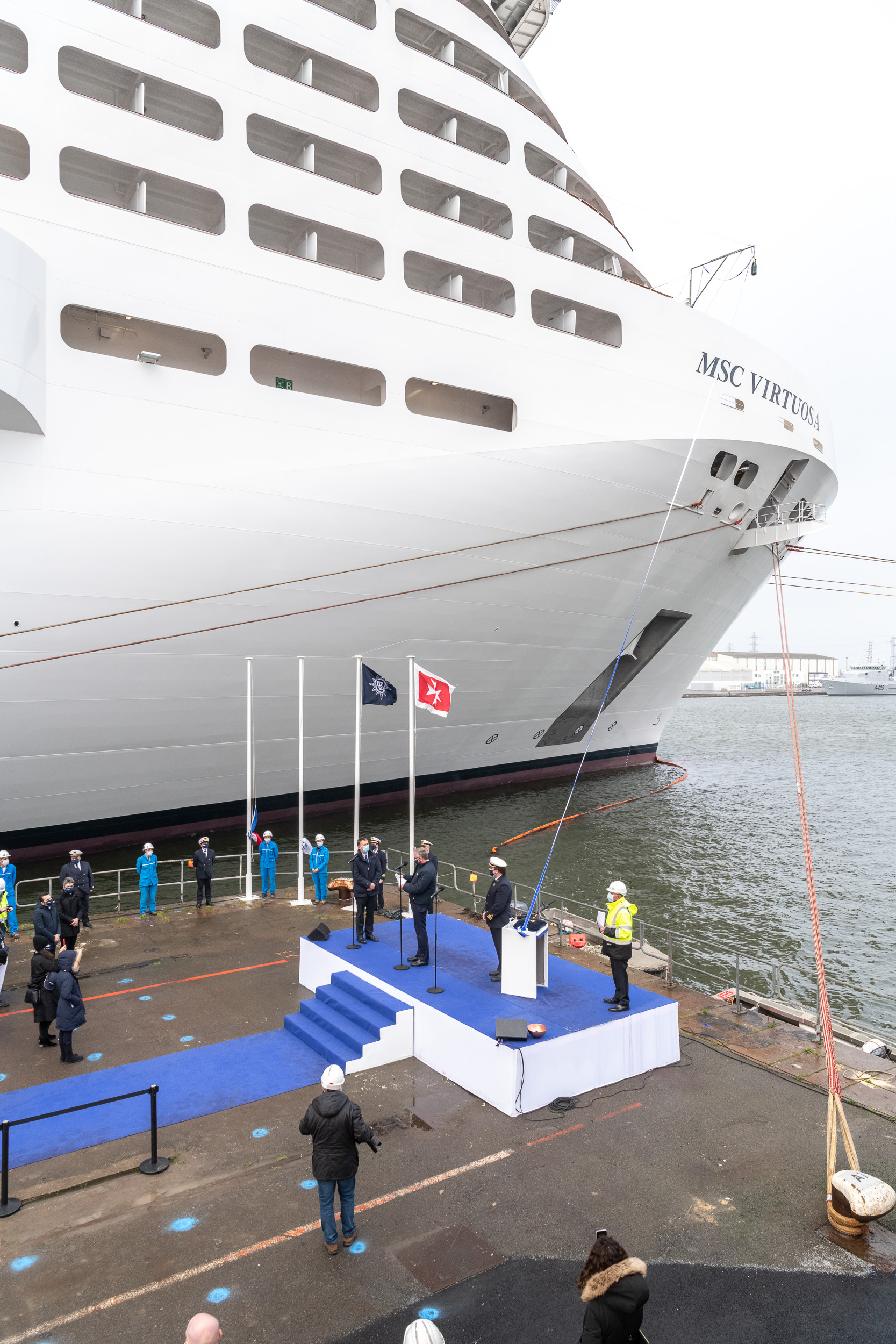 Fast Facts – MSC Virtuosa
19 decks named after famous composers
1,086 ft. length, an additional 52.5 ft. over MSC Meraviglia and MSC Bellissima with more public space and more staterooms
21 bars, 4 main restaurants and 5 specialty restaurants with two brand new restaurants and one new specialty bar
A 945-seat theater offering different large-scale productions every night
12 different stateroom types including 190 family staterooms that can be connected to create Super Family staterooms, accommodating up to six people or Super Family Plus accommodating up to 12 people
5 pools including a magrodome pool with a retractable roof on deck 15
A Himalayan Bridge on deck 19 offering a fun rope course 262 ft. above the water
12,572 sq. ft. of retail space with 11 different boutiques