Celebrity Cruises Refund Policy: Can I Cancel My Celebrity Cruise?
Update, 4/11/2021: On October 31, the U.S. Centers for Disease Control and Prevention allowed its no-sail order to expire and issued a conditional sailing framework, to which all ships must adhere in order to resume cruising. Since that time, Celebrity Cruises has pushed back its restart date through June 30, 2021.
The line has also canceled the full Europe seasons for Celebrity Edge and Celebrity Constellation through October 2021.
Passengers on canceled sailings will automatically receive a future cruise credit equal to 125 percent of the cruise fare paid, to be used by December 31, 2021, for the booking of another cruise. Passengers wishing to request a refund instead of a FCC can do so on Celebrity's website through December 31, 2021.
Passengers on those canceled voyages are also able to receive a 100 percent refund or 125 percent FCC for any shore excursions or drink, dining or internet packages purchased through the cruise line. Cruisers should indicate their preference by filling out the appropriate form on the Celebrity website.
See below for information on refunds for passenger-canceled sailings.
From illness and natural disasters to political unrest and unforeseen emergencies, there are many reasons why you might consider canceling a cruise you've booked, no matter how much you're looking forward to it.
What is the Celebrity cruise refund policy, and how far in advance do you need to cancel in order to get the most money back? Below, we've compiled all you need to know if you find yourself in a situation where you're unable to keep your booking.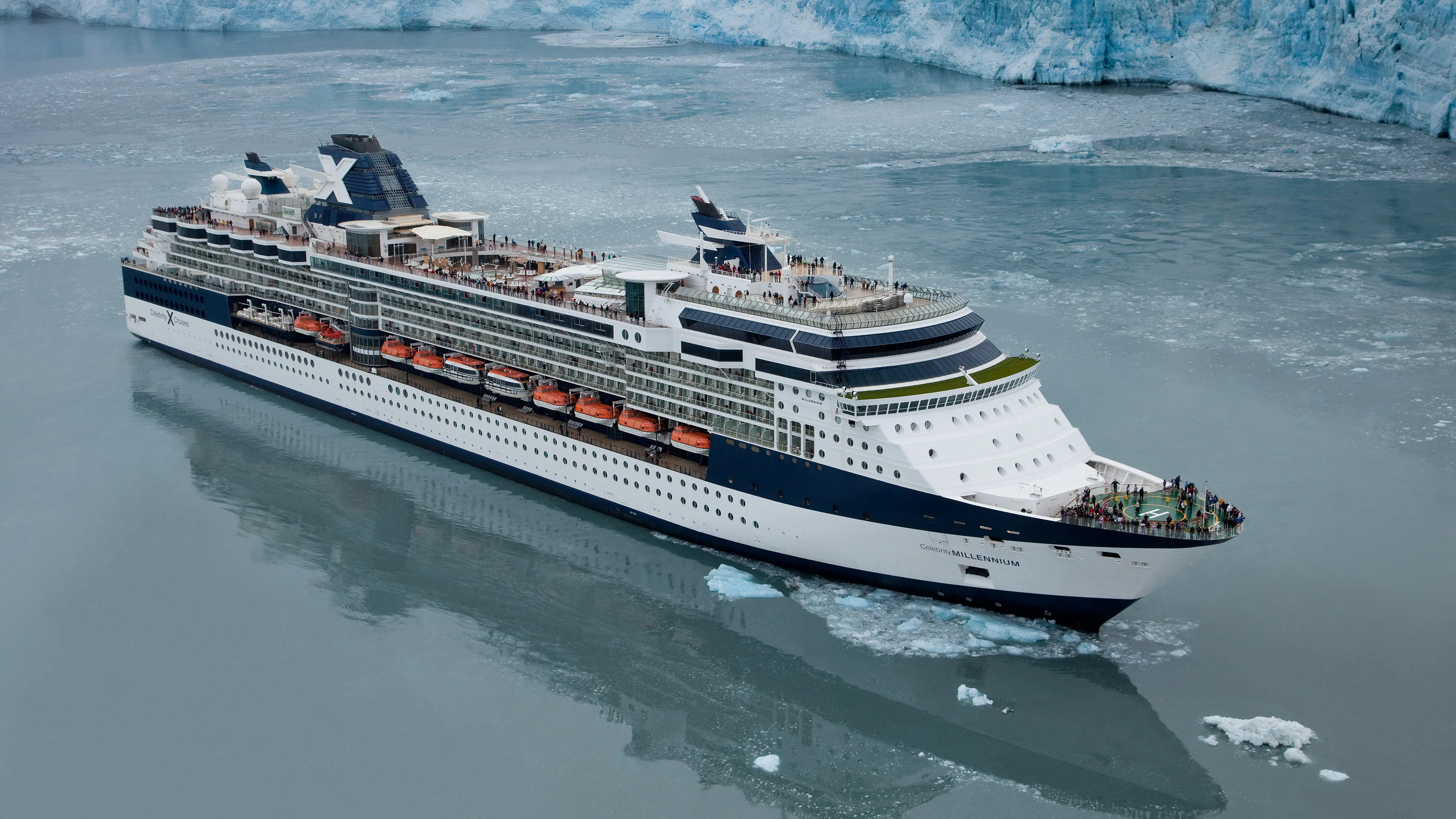 Celebrity Cruises Cancellation Policy
Due to the CDC's no-sail order and the cruise industry's voluntary cessation of operations, many cruise lines have temporarily loosened their cancellation and refund guidelines to help passengers feel more comfortable booking.
Celebrity's Cruise With Confidence program allows travelers booked by January 31, 2021, to cancel their paid-in-full reservations within any of the below penalty phases, up to 48 hours prior to the scheduled start of their trip. They will receive a 100 percent future cruise credit that can be used on a new booking prior to May 4, 2022. (Passengers will only be eligible for refunds to their original form of payment, instead of FCC, if they are outside of all penalty windows listed below.)
Additionally, the Cruise With Confidence program protects any discounts or promotions under which passengers originally booked, as long as they use their FCC to rebook the same cruise for next year, in the same cabin type, by January 31, 2021. This also applies to Alaska cruisetours.
For standard bookings during normal operations, reference the below cancellation and refund schedule. For certain cancellations and changes, fees will apply in the form of a percentage of the total amount paid. The grid shows the portion of the total payment amount you will forfeit if you cancel within each corresponding timeframe. Any refunds will be issued to the credit card used for cruise fare payment.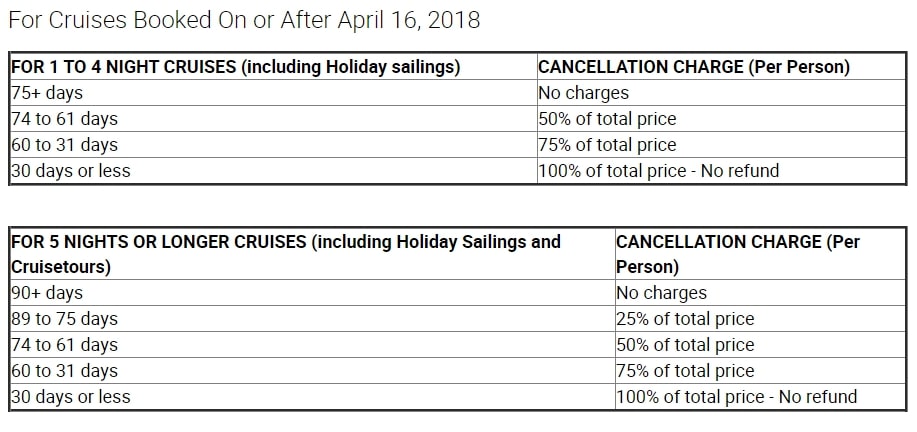 Exceptions to Celebrity Cruises Cancellation Policy
When booking a cruise, you will likely have to put down a portion of the overall cruise fare as a deposit. If your deposit is nonrefundable, you will not receive a refund of the deposit, no matter how far in advance you cancel. The same applies for certain last-minute nonrefundable cruise fares that require immediate payment in full.
Celebrity's cancellation and refund policies may vary from the above for passengers booked under single occupancy, as part of a multiple-cabin group, or as the third or fourth passengers in a cabin.
Passengers booked on cruise tours who wish to switch to a cruise-only booking within 42 days of sailing will be charged a tour cancellation fee.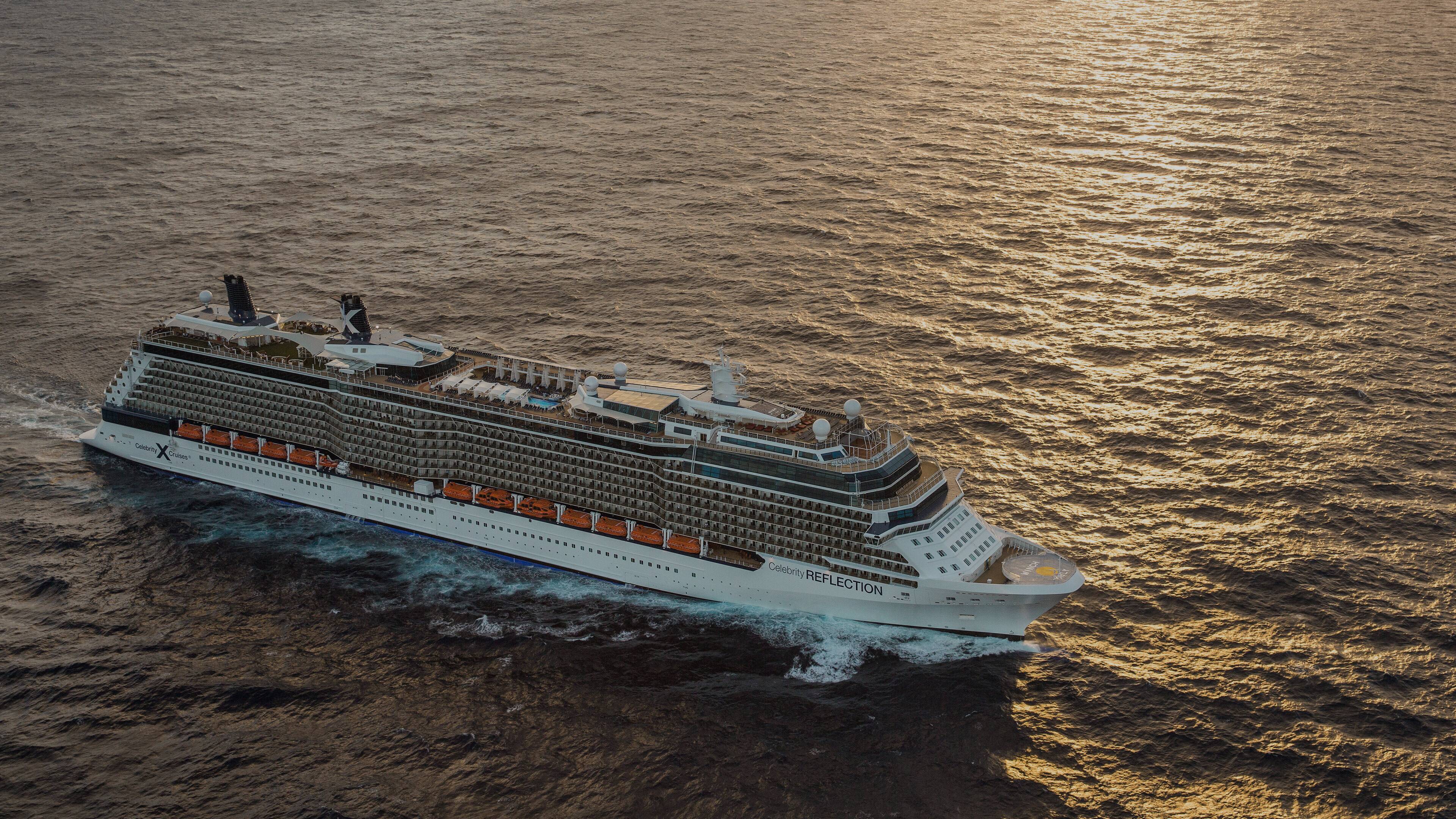 Transfers, shore excursions and pre-purchased amenities and services -- such as spa treatments, photo packages and specialty dining -- are governed under their own separate refund policies. Please contact Celebrity Cruises or your travel agent for details.
No refunds will be given for no-shows or passengers who leave early from a cruise tour or voyage that has already commenced.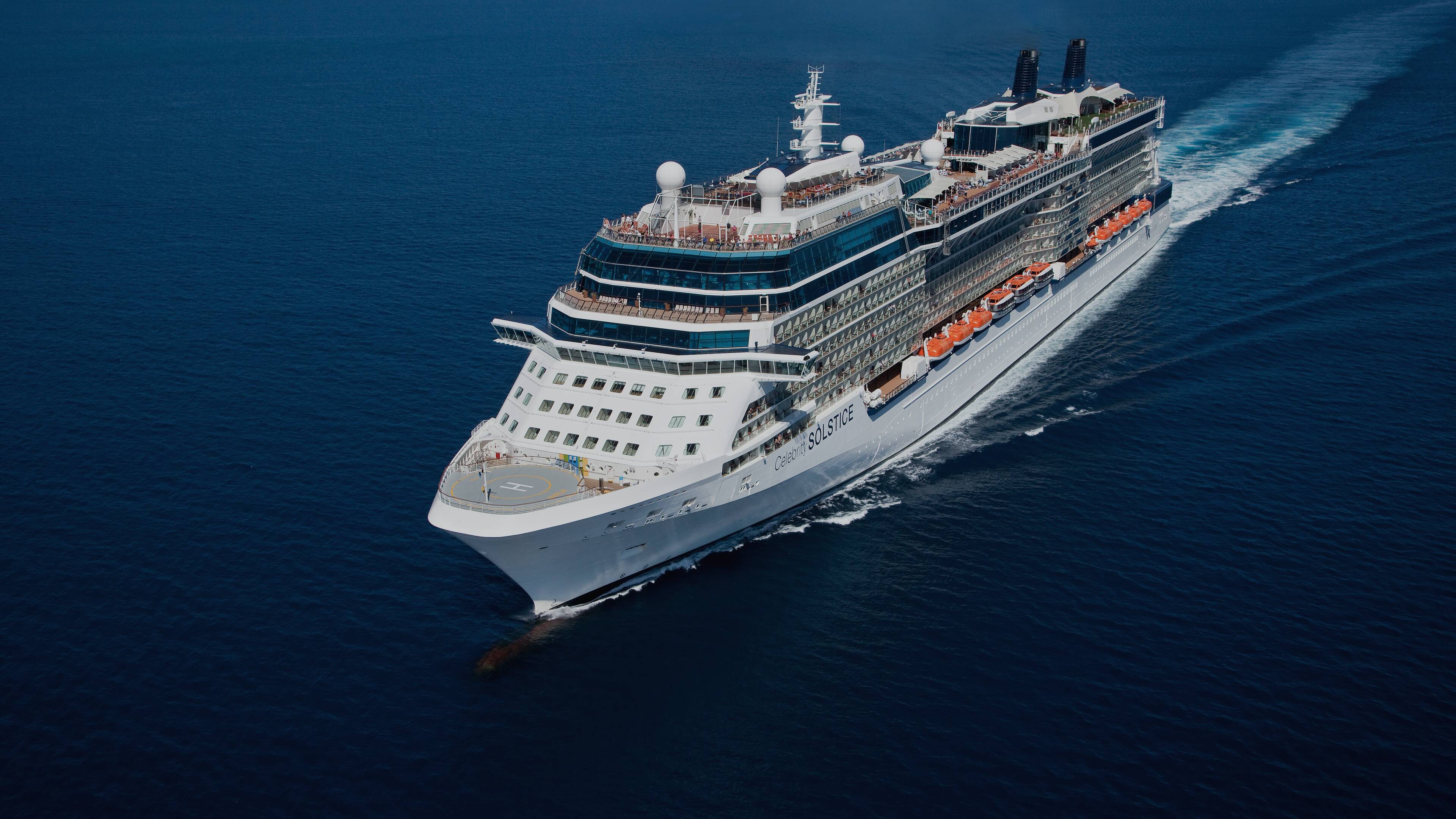 Are My Other Travel Arrangements Refundable?
If you've booked your airfare though the Flights by Celebrity program, whether or not you receive a refund will depend on the type of ticket you purchased. Nonrefundable fares will not receive a refund, but changes can be made (for a fee), and flight vouchers can be issued at the discretion of the airline. Refunds and changes are possible (for a fee) with other fare types.
For flights and hotels booked independently, you'll need to contact your airline, hotel, independent tour provider or travel agent to inquire about cancellation policies, change fees and refunds.
We recommend that all prospective cruisers purchase travel insurance for each leg of their trip. Protecting your bookings with a policy that includes "cancel for any reason" coverage could allow you to recoup more of your money if the amounts aren't fully refundable through your cruise line, airline, shore excursion provider or hotel in the vent you wish to cancel -- even if the only reason is simply because you don't feel like going.
Contact a travel agent or insurance provider for more information, and be sure to read the fine print before purchasing a policy.