The cruise industry and representatives of Alaska gave a warm welcome to the first large cruise ship to visit an Alaskan port since 2019.
Royal Caribbean's Serenade of the Seas stopped in Ketchikan on Friday, where U.S. Senator Lisa Murkowski, Alaska Lieutenant Governor Kevin Meyer, and City of Ketchikan Mayor Bob Sivertsen championed her arrival.
Ever since the global health crisis shutdown cruises, Alaska has been without one of its primary sources of economic revenue.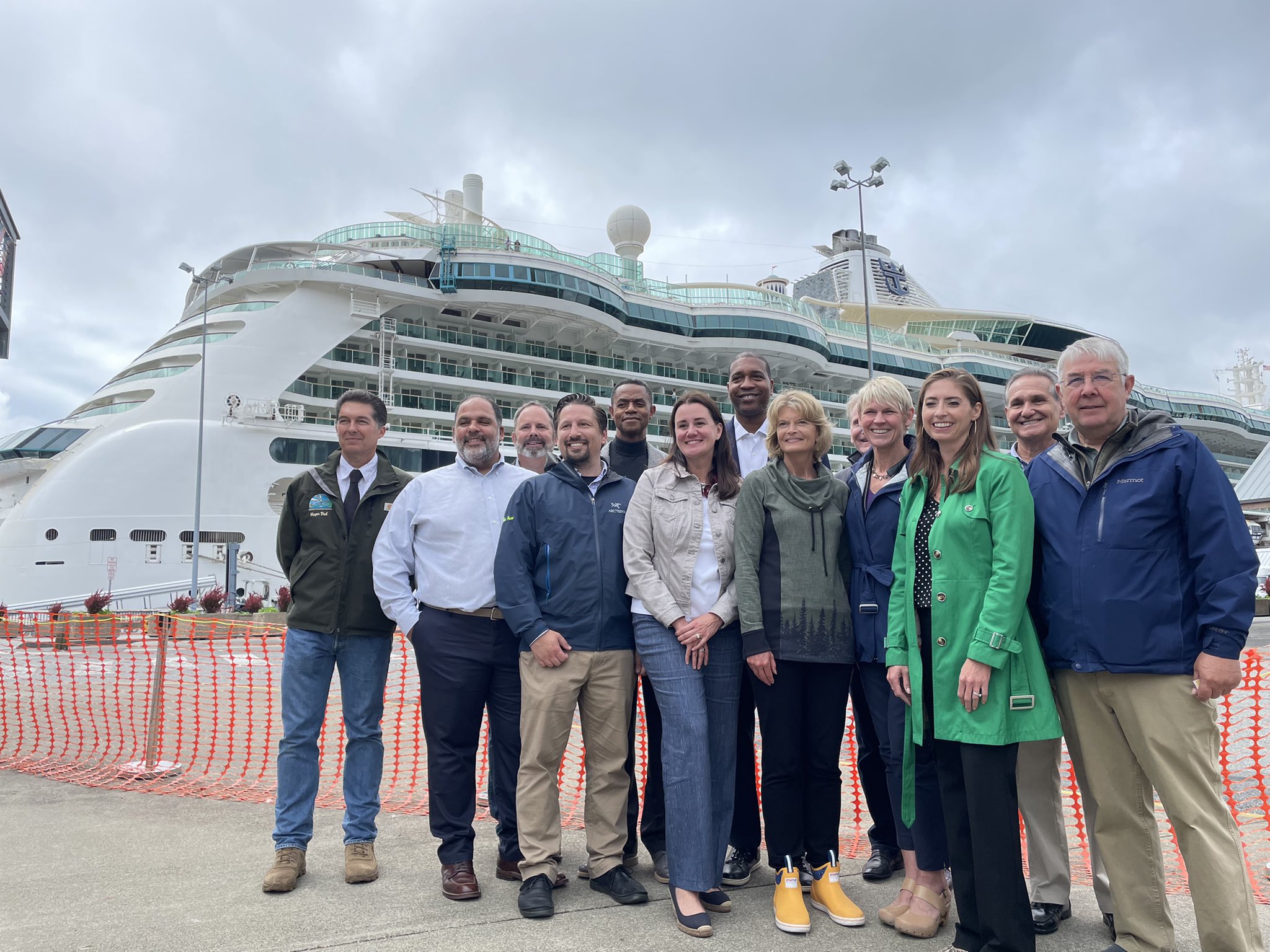 Prior to the pandemic, cruise passengers represented more than 60% of all mainland visitors to Alaska, and the industry's operations generated more than $3 billion to the Alaskan economy per year, supporting 23,000 local jobs.
Nine large cruise ships are currently scheduled to operate in Alaska this year, with 78 sailings to take place through Oct. 21, 2021. All sailings must receive approval from, and meet the requirements of, the U.S. Centers for Disease Control and Prevention (CDC).
Also in attendance at the gala were representatives from Cruise Lines International Association (CLIA), Royal Caribbean Group, and Patti Mackey, president and CEO of the Ketchikan Visitors Bureau.
U.S. Senator Lisa Murkowski spoke at the event about the importance of cruising to Alaska's economy, "Today marks an important step toward Alaska's road to economic recovery from the pandemic."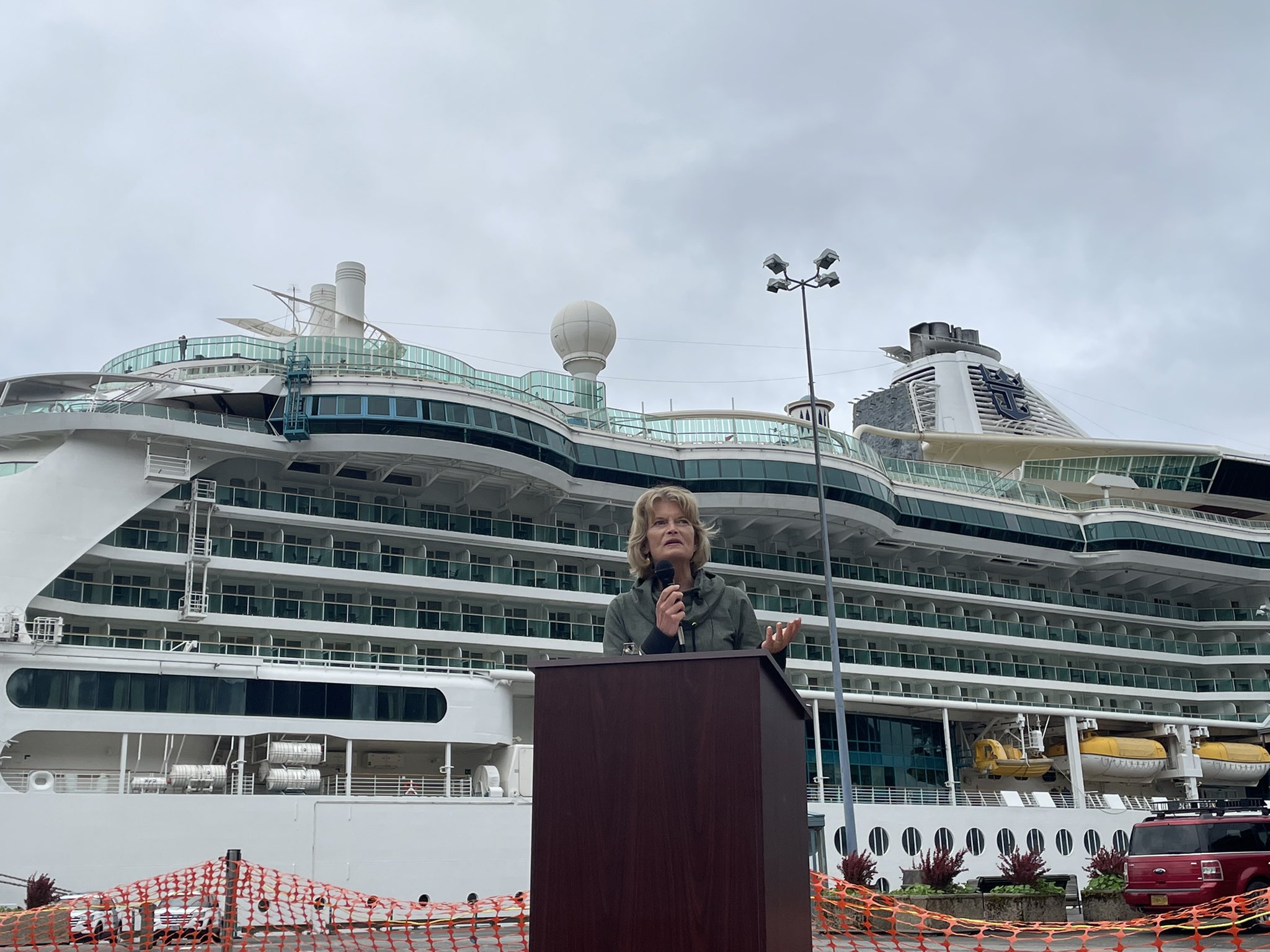 "Tourism is the lifeblood for hundreds of Alaska small businesses and thousands of employees. I've been committed to help bring tourism back for the 2021 season and keep Alaskans afloat through the hardships created by the pandemic."
Cruise ships are only able to visit Alaska this year because of new legislation that Senator Murkowski championed.  
The Alaska Tourism Restoration Act was passed by Congress and signed into law by President Joe Biden so that cruise ships could temporarily bypass U.S. cabotage laws while Canada is not allowing cruise ships this year.
The legislation specifically grants a temporary waiver to the 135-year-old Passenger Vessel Services Act, which forbids foreign-flagged passenger ships from sailing between U.S. ports without making a stop at a foreign port such as those in Canada.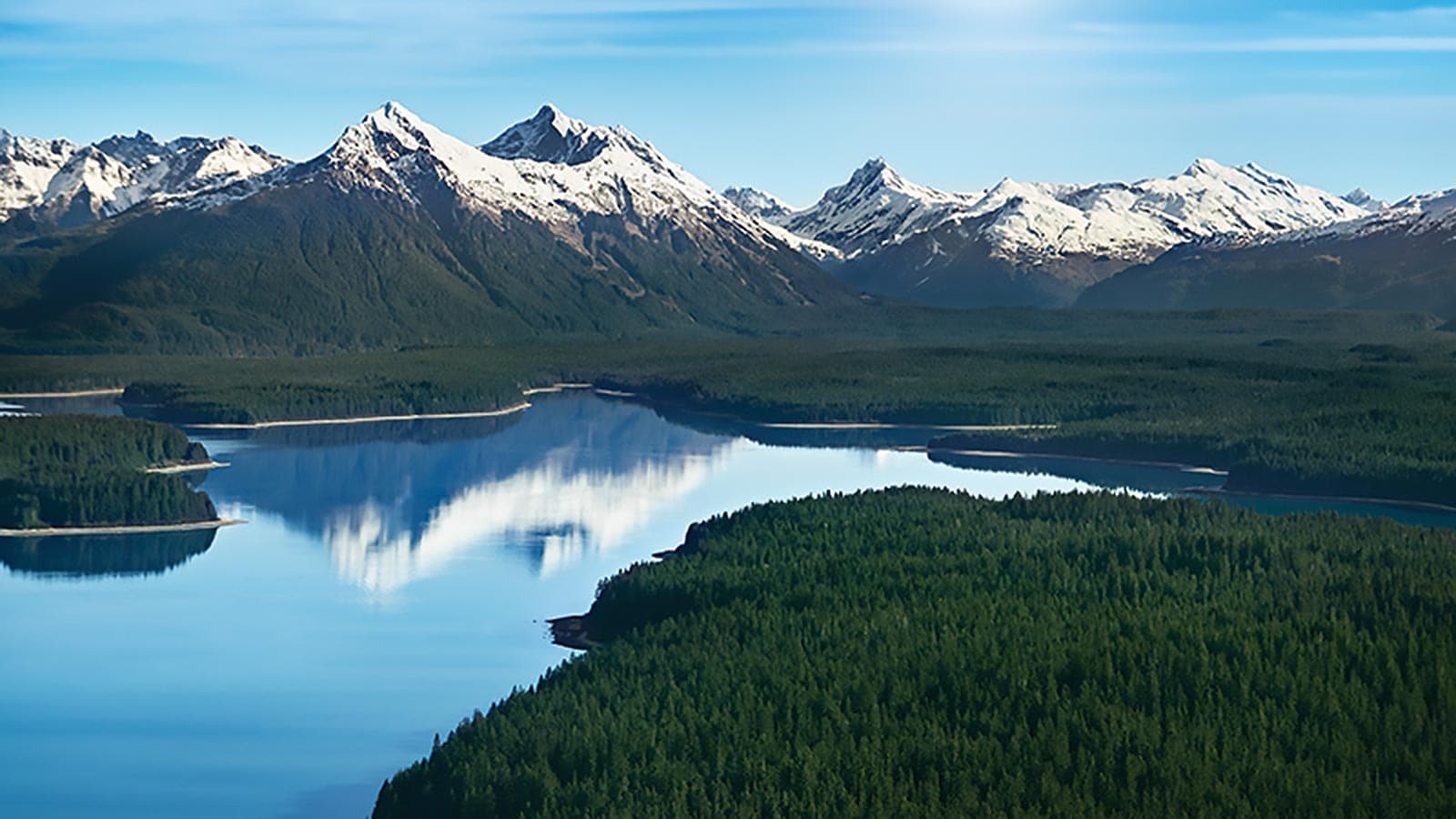 The Alaska Tourism Restoration Act doesn't guarantee that there will be big-ship cruising in Alaska this summer, as the CDC still needs to approve ships to sail.  However, Serenade of the Seas' visit was part of a CDC-sanctioned test voyage, which could mean approval is coming soon.
Alaska Lieutenant Governor Kevin Meyer also spoke about how much Alaska relies on cruise ships, "The cruise ships are back, and we look forward to many more to come. This is the boost Alaska needs for our economy and businesses. This industry is critical to our state livelihood."