Packing for a cruise can be a bit daunting if you're unfamiliar with cruising or a first-time cruiser. Deciding what to pack for a cruise will ultimately depend on the length of your cruise, the ports on your itinerary, and the time of year you're traveling.
One of the biggest perks of cruising is you only need to unpack your suitcase once. You can get comfortable in your cabin and not worry about repacking like you would on other multi-destination trip. Bopping from one hotel to the next, along with packing and repacking, can be exhausting; this is one reason why cruising is so convenient!
Regardless, there are some packing mistakes you absolutely don't want to make. Cruise lines have certain rules on what you can't bring onboard. You also have precious cabin space that you won't want to waste with things you don't need.
We've compiled the worst cruise ship packing mistakes you can make, along with other helpful cruise ship packing tips to consider.
Packing away important documents
Image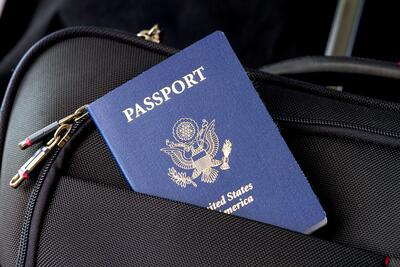 On the first day of your cruise, you'll hand off your large suitcase at the port when you arrive for check-in. Your suitcase will be delivered to your cabin sometime in the afternoon after you board the ship. When the porter takes your bag, it goes off into a cruise ship abyss and you won't be able to access anything packed inside until it's delivered to your cabin.
Don't make the mistake of packing your important documents in your checked luggage, such as your passport, ID, test results or vaccine certificates. It's also a good idea to keep all of your money with you while boarding.
Keep these important documents on your person when you arrive at the port. You will want to have easy access to these when checking in. Once you get onboard, you can put these documents right into the safe in your cabin.
Forgetting boarding day clothes
Image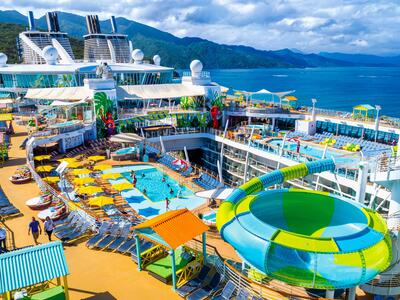 In this same way, make sure to pack your first day necessities in a carry-on bag that you will keep with you when you board the ship. If you want to head right to the pool deck, pack your swimsuit, sunscreen and flip-flops. There's always a set of people who forgot to pack a suit in their boarding bag and they gaze longingly at the pool deck full of sunbathers.
Some people like to head to the gym right away, so pack your workout clothes and shoes if that's on your first day itinerary.
Just to be safe, I also pack my first dinner outfit in my carry-on just in case my suitcase doesn't get delivered right away. I also keep my cosmetics and medication with me to make sure I always know right where these are.
Bringing a steamer or iron
Image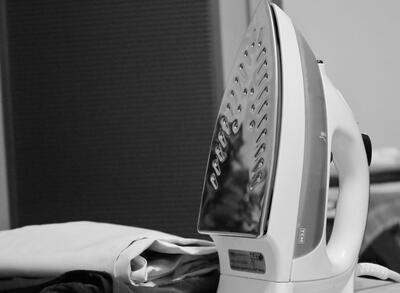 If you try to pack a steamer or iron in your bag, you can expect it to get confiscated when boarding. This is a forbidden item that you aren't allowed to bring onboard the cruise ship due to being a fire hazard.
You shouldn't expect to find an iron or steamer provided in your cabin either. Because they're fire safety hazards, these tools aren't actually allowed on cruise ships.
Those who are worried about wrinkly clothes should consider packing a small bottle of wrinkle spray. A tip for the ladies - I've had good luck using my hair straightener when I need to iron something in a pinch. Additionally, I avoid packing anything that is prone to wrinkling.
Packing weapons
Image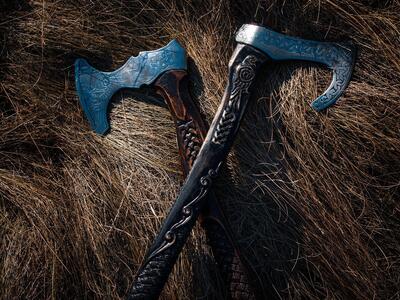 Additional forbidden items that you can't bring on a cruise ship include weapons, such as handguns and knives. Even a child's toy guns is not allowed onboard. In addition, less obvious weapons like pepper spray are forbidden/
If you wouldn't bring it on an airplane, it's a good rule of thumb that you can't bring it on a cruise ship. Not only is it a rule from the cruise ship, but it's also a maritime law that needs to be followed. Don't try to sneak these on the ship, as you'll likely be denied boarding altogether.
Forgetting shampoo & conditioner
Image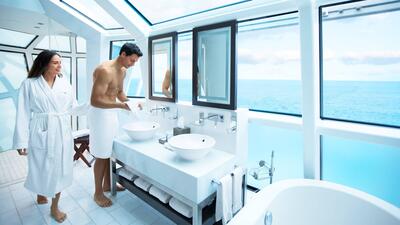 In my experience, most cruise ships have a container in the shower of a generic 2-in-1 shampoo and body wash. It gets the job done, but it's definitely nothing high-end. Perhaps some luxury cruise lines or upscale suites might have better products available during your voyage, but it's best to prepare for the worst.
Consider packing a small shampoo and conditioner of your preferred product. You don't want to have frizzy, dry or snarled hair during your vacation, so I wouldn't rely on the cruise-provided products.
Trying to pack a power strip
Image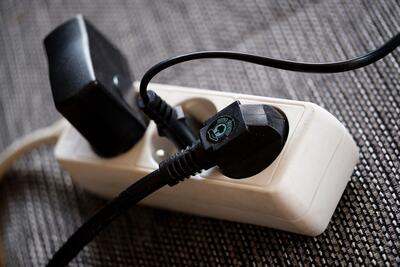 There's typically not many outlets available in a cruise ship cabin, especially older ones. Most ships do have multiple outlet types, including 110VAC and 220VAC Power. These are often located on the vanity, not necessarily by the beds even.
With technology requiring more charging among electronics, it can seem like a great idea to bring a power strip or extension cord. Do not make this mistake! If you try to bring an extension cord or power strip, it will get confiscated while boarding and returned to you when disembarking at the end of the voyage.
The only power extender that you should consider bringing is non-surge protected, cruise ship approved power strip. I usually bring my European converter that has 2 USB slots to take advantage of all outlets in the cabin.
Not unpacking your suitcase
Image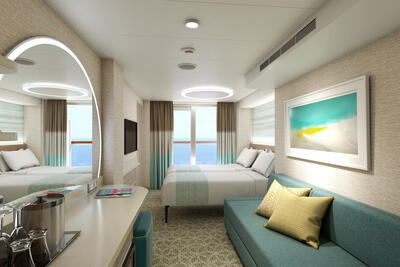 Your cabin should have plenty of closet space and drawers for you to get comfortable during your sailing. Right when my suitcase is delivered, I spend 20 minutes unpacking everything and utilizing the cabin space.
My husband and I can easily fit 7 -10 day's worth of clothes in a cruise ship closet. Because your cabin is likely very small, you will want to use the space wisely.
Do not leave your clothes packed in the suitcase. This will take up so much space and make your room feel extremely cramped.
When cruising with some extended family, they had 4 big suitcases stacked on their tiny couch in an inside cabin because they chose not to unpack for the 12 day cruise. The closet and drawers remained empty, which was wasting the space. One way to make a tiny room even smaller is keeping 4 big suitcases in the room!
Sneaking alcohol onboard
Image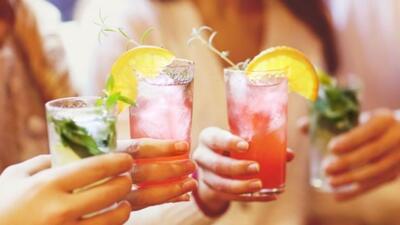 Cruise lines have specific rules for how much alcohol you can bring onboard. Some cruise lines forbid cruisers from bringing any alcohol onboard entirely. In addition, most do not allow liquor or beer to be brought on the ship. It would be a shame to have expensive alcohol confiscated when boarding, so do your research before packing anything.
Other cruise lines have some leniency. Some cruise lines allow you to bring up to 2 bottles of wine or champagne per person onboard to enjoy in your cabin. Typically, this is limited to 750ml bottles, so don't try bringing the giant bottles from Costco on your cruise! 
Using clunky luggage
Image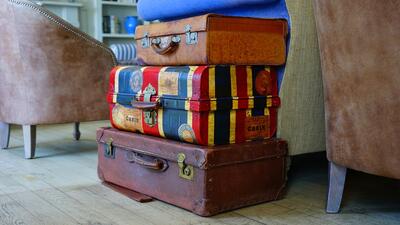 In the same way, consider using smaller luggage or collapsible duffles to utilize even more space in your cabin. Rolling duffles are perfect for cruising because they easily fit under the bed in your cabin to save space. Similarly, we will try to pack bags that can be stacked within each other and kept under the bed.
Typically, older luggage is clunky and doesn't store as well. Consider bringing newer bags that are more lightweight or bags that easily stack within one another. Bringing a smaller suitcase will let you have more room in your cabin.
Forgetting OTC medicine
Image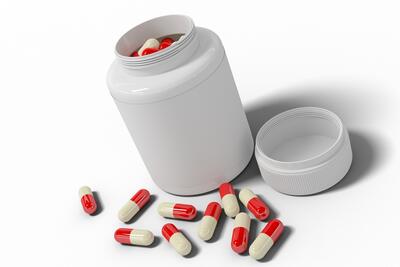 This is one of my biggest cruise packing tips!
I always bring a small bag with over the counter medication. While you can find over-the-counter medication onboard, you'll pay a hefty price for the convenience. Visiting the medical facility onboard can also be inconvenient. International cruising might make it difficult to find the right medication if you don't speak the native language.
My small travel bag typically includes medication like ibuprofen, nighttime cold, daytime cold, laxatives, motion sickness, and anti-diarrhea. I usually pack a few bandaids too and some electrolyte packets to stay hydrated. Being in the sun and traveling can make you dehydrated easily and these packets travel easily.
Not packing for the worst
Image
Of course, we all dream of sunshine and beautiful weather on our cruises. Reality is, even if you're sailing around the Caribbean, you might not be guaranteed the perfect beach weather. Other destinations can bring about unexpected weather, such as the UK or Alaska. You might expect cold, rainy weather in these ports, but weather these days has been very unpredictable. Always check the forecast before your cruise to be as informed as you can be. 
It's best to always bring, at a minimum, a travel-sized umbrella on your cruise. Depending on the itinerary, you might want to consider packing a versatile raincoat that can be worn in the event of rainy weather.
I've cruise to Alaska twice now during the same month. The first time we severely under packed and all had to buy heavier coats, which was costly. The second time I cruised to Alaska, the weather was unusually warm. Luckily, I had packed summer clothes for our time in Seattle before heading north to Alaska so I didn't have to buy anything additional.
Final night packing
Image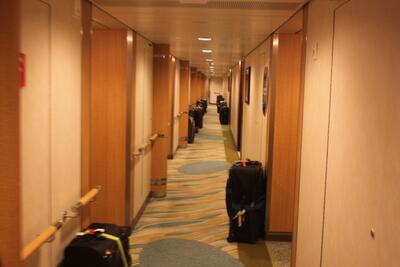 Just as your suitcase is delivered to your stateroom on the first day, you will likely need to set out your suitcase in the hallway the night before your cruise ends. Once you've disembarked, you'll be reunited with your large luggage in the cruise terminal. Don't make the mistake of packing everything in your bag on the final night, as you won't see your baggage again until you're off the ship.
Make sure to pack an outfit for the disembarkation day, along with keeping your important documents and medication with you while disembarking. Keep your cosmetics with you as well - you want to have a toothbrush the next morning!