Today Celebrity Cruises has announced new sailing itineraries for two of its ships, Celebrity Solstice and Celebrity Millennium.
Celebrity Solstice will be embarking on five, seven, and eight-night sailings to the Mexican Riviera, leaving from its homeport of Los Angeles, California.
The itineraries will include destination visits such as Puerto Vallarta, Ensenada, and Mazatlán. Some of the sailings will also feature overnight stays in Cabo San Lucas, in order for guests to experience the lively nightlife.
Image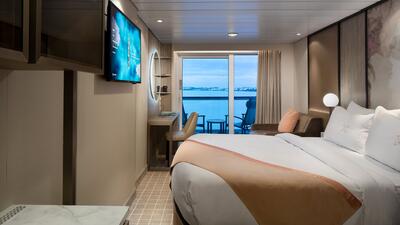 (Celebrity Solstice, Stateroom)
These Mexican Rivera sailings will operate with Celebrity Solstice from September 2022 through April 2023. The Celebrity Solstice is capable of accommodating 2,852 guests.
Celebrity Solstice will additionally be offering sailings along the Pacific Coast, which will take passengers along the West Coast, from Ensenada, Mexico to Vancouver, British Columbia. These itineraries will make stops in Californian ports such as San Francisco, Catalina Island, and Monterey.
"Picturesque lagoons, old world charm, bustling nightlife, and local flavors are a few things guests will experience as Celebrity Cruises sets sail on a series of new sailings through both the Mexican Rivera and the Caribbean beginning fall 2022," stated Celebrity Cruises.
Image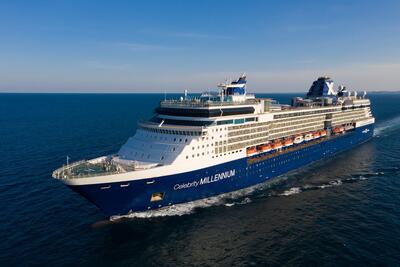 (Celebrity Cruises, Celebrity Millennium)
Celebrity Millennium is set to offer seven-night sailings in the Caribbean from October 2022 to December 2022. These itineraries will make stops in destinations such as St. Thomas, Virgin Islands, Barbados, and Nassau, Bahamas.
Celebrity Millennium recently underwent a large refurbishment and modernization in February 2019. The Millennium can carry 2,218 at full capacity.
Image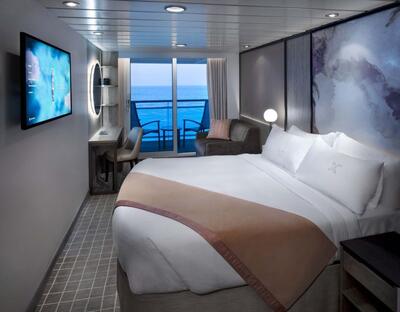 (Celebrity Millennium, Stateroom)
Additionally, Celebrity Millennium will provide a 15-night itinerary to guests, which will feature passage through the Panama Canal. These sailings will depart from San Diego, California, and will visit destinations such as Puerto Vallarta, Mexico; Puntarenas, Costa Rica; Oranjestad, Aruba, and San Juan, Puerto Rico.