On Monday April 18, a federal judge in Florida overturned the federal mask mandate that would  require travelers to continue wearing face coverings while in and onboard places of public transportation until May. Prior to this, the CDC had extended its face covering mandate for another 15 days nationwide.
Many state and local authorities across the United States have lifted their face mask mandates in other areas of public spaces, meanwhile the CDC decided last week to keep in place the requirements for public transportation until May 3rd. The CDC said it needed more time to further assess whether the recent rise in COVID-19 infections would have an impact.
On Monday, White House Press Secretary Jen Psaki stated at a news conference that the administration is in the process of reviewing the court's ruling, and that the Justice Department will further determine whether it will appeal or not.
Image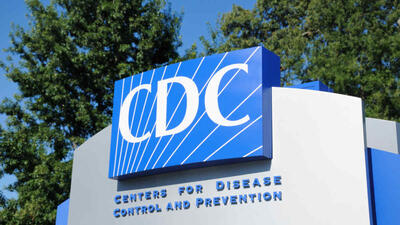 United Airlines made a statement regarding domestic flights and certain international flights, "while this means our employees are no longer required to wear a mask - and no longer have to enforce a mask requirement for most of the flying public - they will be able to wear masks if they choose to do so, as the CDC continues to strongly recommend wearing a mask on public transport."
While many airlines and some airports commented almost immediately, saying they would no longer require guests to wear face coverings, the cruise lines have been mostly silent regarding face mask policies in their terminals.
In a statement from the U.S. Coast Guard, "on April 18, 2022, the US District Court, Middle District of Florida, vacated the Centers of Disease Control and Prevention (CDC) mandate for mask wear in airports, train stations, and other transportation hubs as well as on airplanes, busses, trains, and most other public conveyances in the United States, including vessels."
Image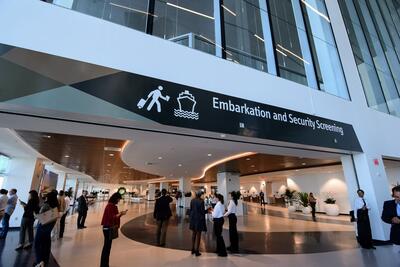 Tuesday evening, April 20th, The United States Coast Guard made an update to its face mask requirements in the Maritime Transportation System, stating that they will no longer enforce the face mask mandate following the ruling of the judicial ruling.
"Per this ruling, the CDC has declared that the mandate is no longer in effect. Federal agencies are reviewing the court's decision. In the interim the Coast Guard will not enforce the directives requiring mask use on public transportation and in transportation hubs," said the U.S. Coast Guard.
Image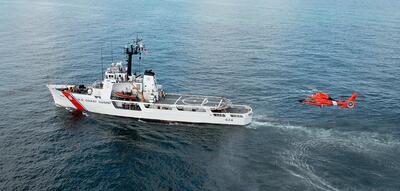 Since the judicial ruling, the CDC has also updated its website to say the following, "as a result of a court order, effective immediately and as of April 18, 2022, CDC's January 29, 2021 order requiring masks on public transportation conveyances and at transportation hubs is no longer in effect. Therefore, CDC will not enforce the order. CDC continues to recommend that people wear masks in indoor public transportation settings at this time."
Many cruise lines, including Royal Caribbean International, had removed their mask requirement for guests in most of their indoor spaces while onboard back in February 2022. However, the only location where masks were still required was the cruise ship's terminal.
Image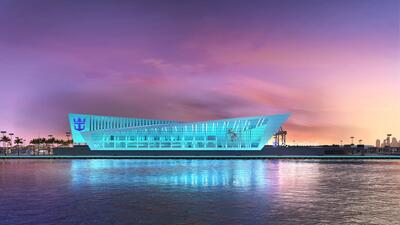 Flynn Cruise Port Boston is currently the only port to officially make a statement regarding the recent change, and has said they will not require face coverings at the port.
At Port Canaveral Florida, the port seems to be deferring to the cruise lines themselves, allowing each line to make its decision on if it will require guests to wear masks in the terminal, or to make it optional to passengers.
It is likely that face mask requirements in cruise line ports and terminals will change very soon, making face masks optional to guests.