This week Celebrity Cruises announced its newly curated list of shore excursions designed specifically by its ships' Captains.
These exclusive shore excursions will take place in Greece, and amongst the Greek Isles. These new excursions will additionally be available on any Celebrity ship that is sailing on a Greek Isles itinerary, during the summer of 2022.
Image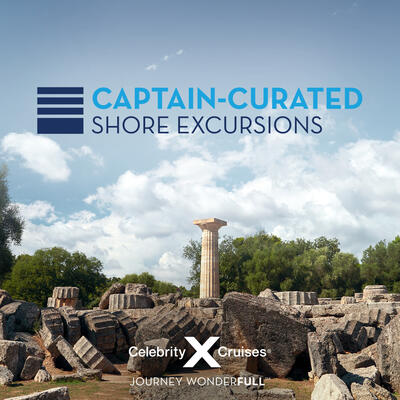 "Celebrity Cruises' Captains are sharing their favorite Greek experiences through a new "Captain-Curated" shore excursions program. Offered aboard any Celebrity ship sailing the Greek Isles during summer 2022, the all-new collection of unique and exclusive excursions are designed to ensure guests "Journey WonderFULL" and experience the destination "like a local"," stated Celebrity Cruises in a press release this week.
These Captain-curated excursions touch back to Celebrity Cruises' roots, as Celebrity Cruises was founded in 1988 by the Chandris family of Greece. Today, 70% of marine officers across the Celebrity Cruises fleet hail from Greece. Additionally, more than 40 Captains and Chief Engineers also originate from Greece.
Image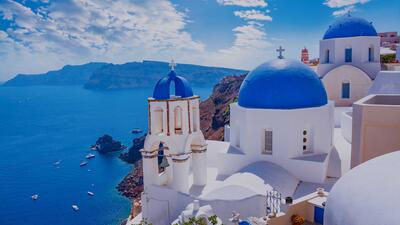 "What a dream come true for our guests to experience one of the world's most breathtaking regions through the people who know it best - our Captains, who either grew up in Greece or have spent their career sailing to and visiting its posts," stated Lisa Lutoff-Perlo, CEO of Celebrity Cruises. "Celebrity Cruises has a proud Greek heritage and Greece holds a special place in our hearts that we are now uniquely sharing with our guests."
Some of these Captain-curated shore excursions will take place in ports of call and destinations such as the following:
Image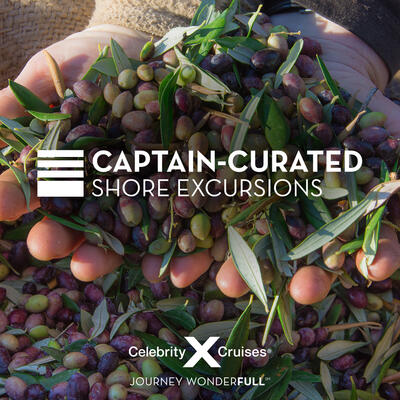 During these excursions, passengers will be able to experience and participate in activities such as; visiting a family-owned olive mill, discovering culinary gems, touring ancient sites and ruins, enjoy seaside views and landscapes, and much more.
These specially curated shore excursions are now on sale and available to guests who wish to book with Celebrity Cruises, for this summer of 2022.