Cruising is a great vacation option for military families who wish to travel to new places and experience new things, while simultaneously relaxing and enjoying a stress-free vacation.
With discounts and offers specifically created for military families, cruising is more accessible than ever to military service members. The combination of easy trip planning, plenty of options for many budgets, and experiences for everyone, makes cruising an appealing option for the military family.
Discounts for military service members
Image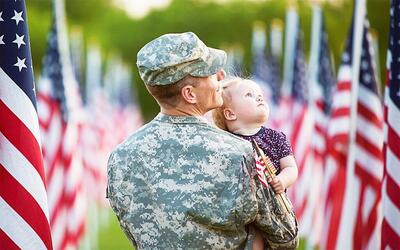 Many popular cruise lines offer military discounts for service members and their families who wish to take part in a cruise vacation. However, not every cruise line offers discounts for military service members in the same way.
Who is eligible for a military discount on a cruise?
Image
Individuals who are serving active duty in the United States military in the Army, Navy, Air Force, U.S Coast Guard, Space Force are all eligible to receive a potential military discount when booking a cruise vacation. As well as individuals serving in the U.S National Guard and Reserves.
While all offered discounts apply to active duty service members, some cruise lines also offer military discounts to retired service members. All of these military discounts apply to the service members' immediate family including spouse and dependents (children). Some cruise lines also extend their military discounts to civilians working in the U.S. Department of Defense.
In addition, some cruise lines such as Carnival, Royal Caribbean, MSC, Princess Cruises, and Celebrity Cruises extend their military discount to not only members of the U.S. military, but also members of the Canadian military.
How to receive a military discount
Image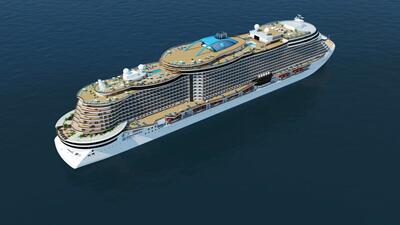 In order to ensure that a military discount is attributed towards the cost of a cruise sailing, the most effective method is to either call or book online with the cruise line directly. This ensures that the discount will go through properly, and be added to a cruise reservation. Service members will be asked to provide relevant documentation that may include:
Military or Dependent ID
Current LES (Leave and Earnings Statement)
Copy of Retirement Papers (Form DD214 or DD256)
Proof of Honorable Discharge (Form DD214)
Proof of military service may be required at the time of booking a cruise sailing, as well as at time of check-in. Therefore it is important to carry a copy of any relevant documentation onboard.
Checking the desired cruise line's special offers page on their website will often show detailed specifics on military discounts. Calling the cruise line directly is also a guaranteed way to receive any applicable military discounts. When in doubt, calling the cruise line directly will help facilitate obtaining the best deal for military families.
Offer specifics
Image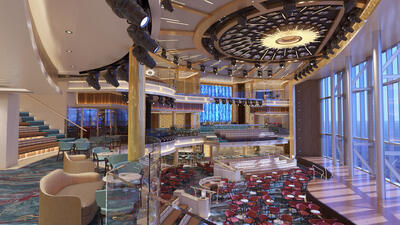 Any military discounts offered by cruise lines are typically limited to one service member per stateroom. Meaning, that each military ID holder may typically book one room under the military discount. However some cruise lines may allow service members to book up to two staterooms under the applicable military discounted rate.
Often times, the military rate or discount onboard is limited to a certain amount of staterooms per sailing. Once the specified amount of designated staterooms is full, the military rate may not be available for any remaining staterooms on a specific sailing. For example, Disney Cruise Line designates roughly 50 staterooms per sailing in which a military discount can be applied. Once these rooms are fully booked, even if the cruise is not at full capacity, a military rate may not apply to any remaining staterooms.
Image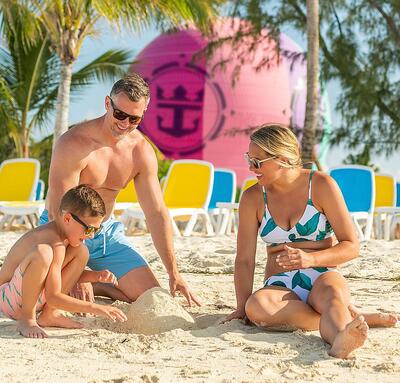 Military discounts are not usually combinable with other discounts. While a military discount can help save in the cost of a trip, it is recommended that passengers check all offers and promotions that a cruise line may be offering in order to achieve the best price on a voyage.
Military discounts are not always applicable to every cruise sailing or itinerary. Some cruise lines may offer a discount on certain sailings but not others. Additionally, many cruise lines will debut special military discounts around certain holidays such as Veteran's Day or Memorial Day.
Types of military discounts
Image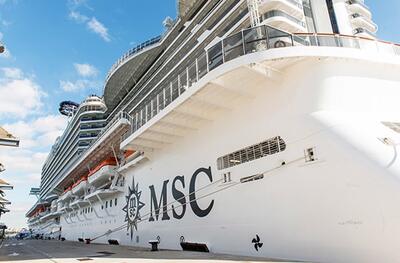 Not all cruise lines offer the same type, or degree of military discount. It is important to read the specifics on each cruise line's website in order to assess each offer. Some of the current cruise lines offering military discounts are:
Carnival Cruise

Reduced cruise fare on select sailings.

Royal Caribbean

Offers available during certain times of year around Veterans Day, Memorial Day and other holidays.
Reduced cruise fare on select sailings.

MSC Cruises

5% off indoor staterooms, 10% off balcony and suite staterooms year-round.

Disney Cruise Line

Reduced cruise fare on select sailings.

Princess Cruises

Up to $250 of onboard credit, applicable to any cruise sailing, any time of year.

Celebrity Cruises

Designated amount off each type of stateroom ($25 off inside, $50 off veranda, $100 off suite).

Norwegian Cruise Line

Offers available during certain times of year around holiday. 

Holland America

Reduced cruise fare on select sailings.
Up to $100 onboard credit.
Why cruising is a great vacation option for military members and families
Image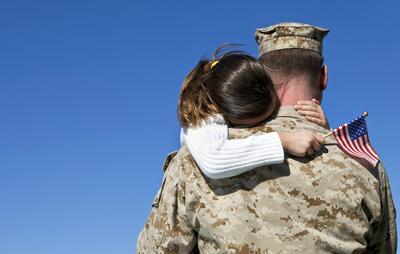 Cruising can be a great vacation option for military families looking to spend quality time together, while making lifelong memories.
Cruising makes going on a vacation less logistically challenging than it might be otherwise. Choosing a cruise for a vacation means once booked, military families don't have to worry about making lodging, food, or activity reservations. This simple, yet impactful factor makes cruising an ideal vacation choice for military families who may not want to spend months stressing and planning their families' vacations.
This also means, that all the time that would be devoted to planning the vacation, military families can instead spend that time together. Because of this ease of planning, it often means that a cruise vacation will leave cruisers feeling not only accomplished in all of the experiences they had and things you saw, but also rested and relaxed. In other words, those who experience a cruise will not need a vacation from their vacation.
Image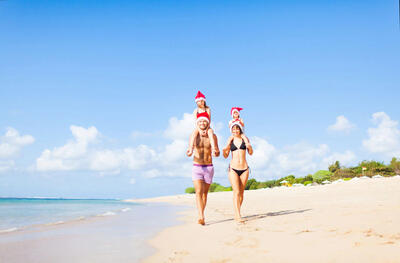 With cruising, military families, couples, and individuals are more easily able to plan out their vacation budget. Many cruise lines are very upfront with their costs and list exactly what is included in the sailings. While each passenger and group may choose to add on additional packages and items to their cruise, knowing exactly how much your trip will cost well ahead of time can be helpful to military members when it comes to saving in advance for their vacation. With cruising, it eliminates the potential for hidden lodging fees, food costs, and transportation fees.
Many cruise ships offer designated kids and teens clubs onboard. This can be a great option for military families who wish to spend their vacation together, but also a great option for parents who may want to take a quiet date night or afternoon to themselves while on their family vacation. The kids clubs are often packed with great activities for children. The kids clubs have excellent security and safety measures, so parents can feel comfortable leaving their children while they enjoy other amenities of the ship. The kids and teens clubs are more often than not, included in the price of the cruise fare.
Conclusion
Image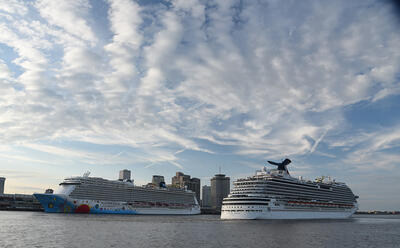 Cruising can be an excellent option for military service members and families.
With many of the trip's planning logistics handled by the cruise line, it can save service members valuable time, both prior to and while onboard their cruise vacation. With many cruise lines extending military discounts and offers, it makes cruising even more accessible to military service members and their families.