Holland America Line's newest ship, Rotterdam, had its official naming ceremony on May 30, 2022. The ceremony took place in the city for which the ship is named, Rotterdam, The Netherlands.
Attending the ceremony was her royal highness, Princess Margriet of The Netherlands. Princess Margriet will serve as the ship's godmother, and participated in the naming ceremony.
In a statement from Gus Antorcha, President of Holland America Line, "our heritage is rooted here in The Netherlands, and we are deeply honored to have Her Royal Highness Princess Margriet as godmother of her fifth Holland America Line ship."
Image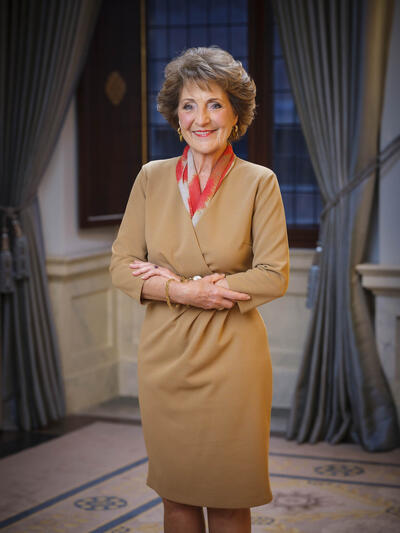 (Her Royal Highness, Princess Margriet, The Netherlands)
Following the daytime naming ceremony, a luncheon was held for invited dignitaries and guests. Following the luncheon, a gala dinner was held. At this venue, guests had the opportunity to pour champagne over the Rotterdam's bell, which served as a symbolic blessing of the ship.
The naming ceremony held in Rotterdam was attended by Carnival Corporation President and CEO Arnold Donald, Holland America Group President Jan Swartz, Rotterdam Captain Werner Timers, Lord Mayor of Rotterdam Ahmed Aboutaleb, and Mariner Ambassadors David and Gisela Gere, as well as Princess Margriet.
Holland America chose to honor their long time and loyal guests by naming the Geres as Mariner Ambassadors to the Rotterdam. The Geres have sailed around 2,500 days with Holland America Line, since 1988.
Image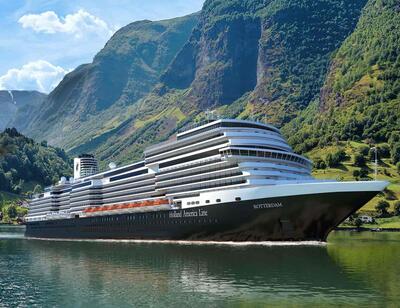 "When Rotterdam was delivered in 2021 we postponed its naming ceremony so we could hold it in Rotterdam, because there's no better place to name a ship that in the city it was named after. After a challenging couple of years, we are excited to celebrate this memorable moment in our company's history," stated Gus Antorcha.
Princess Margriet is one of the royal family members of The Netherlands who serve as godmother to a Holland America Line ship. Queen Maxima serves as godmother to Koningsdam and Nieuw. Queen Beatrix serves as godmother to Eurodam, and when she was a Princess, she named Statendam IV in 1957. Queen Juliana serves as godmother to Rotterdam V. Queen Wilhelmina served as godmother to Nieuw Amsterdam II, and named the ship in 1937.
Image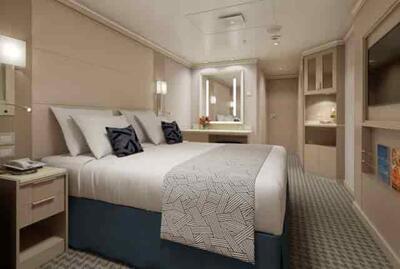 (Cabin example aboard Holland America Line's Rotterdam)
The Rotterdam will continue on a 7-day 'Rotterdam Naming Celebration' cruise itinerary that will sail round trip from The Netherlands. This itinerary will take guests to Kristiansand, Stavanger, Sognesfjord, and Flåm, Norway.
"Our new Rotterdam is a spectacular ship, and we are thrilled to have its naming ceremony scheduled with a celebratory cruise that allows our guests to join the festivities and officially welcome her to the fleet," said Gus Antorcha.