If you're going on a cruise, you probably don't need to get a pre-departure negative Covid-19 test.
Most cruise lines have dropped the requirement to get a negative test, but the protocols can change at any time.  Even in 2023, we're seeing some Covid test requirements creeping back in.
Covid protocols have been changing since cruise ships restarted cruises, which has steadily seen primarily protocols eroding away in conjunction with falling Covid cases counts and less fatal variants.
Image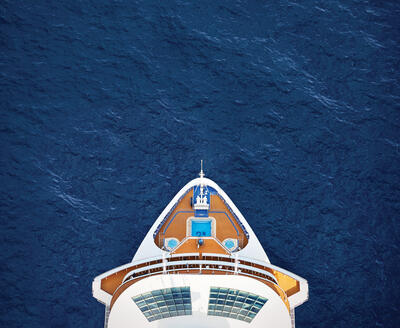 Here's the current list of cruise lines that do not require a pre-cruise Covid test to sail.
Norwegian Cruise Line
Image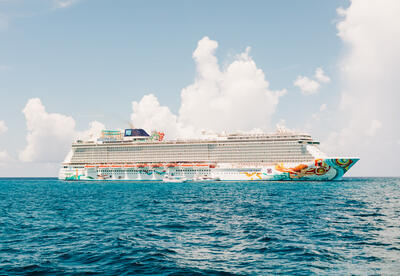 2023 UPDATE: Norwegian Cruise Line doesn't require its passengers get a Covid-19 test, but has added back a requirement for a Covid test if a person has visited certain countries recently.
These protocol updates only apply to guests who have recently visited mainland China, Hong Kong, or Macau and to those who hold a Chinese, Hong Kong, or Macau passport. They apply to every ship in the Norwegian Cruise Line fleet.
For all sailings embarking between Jan. 5 — Jan. 31, 2023, anyone who is set to sail and has visited one of the above places in the past 10 days will be required to submit proof of a negative medically-supervised COVID-19 PCR test taken within 48 hours prior to the beginning of travel from their place of residence or place they've been visiting immediately prior to the cruise.
Image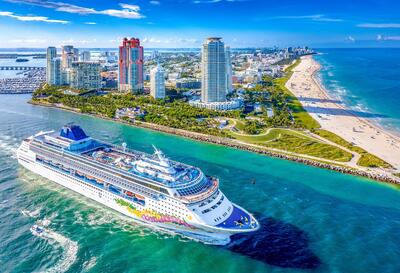 These guests will also be required to take a medically-supervised PCR test at the embarkation port within 8 hours of embarkation, and will be required to test onboard the ship every 48 hours until 10 days have passed from their last time in China, Hong Kong, or Macau. They must also be fully vaccinated and boosted, if eligible.
If you sail on a Norwegian Cruise Line, you won't need a Covid-19 test before the cruise. Unless the country the ship sails from requires it.
Passengers that hold a Chinese, Hong Kong, or Macau passport will be subject to the same protocols unless they can provide proof that they have not visited those regions in the past 10 days.
If you haven't visited recently visited mainland China, Hong Kong, or Macau OR hold a Chinese, Hong Kong, or Macau passport, then there's no Covid-19 testing required.
NCL has removed all Covid-19 testing, masking and vaccination requirements effective Oct. 4.
Celebrity Cruises
Image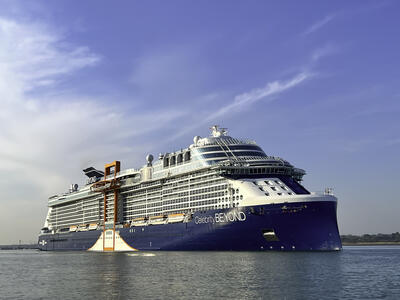 Celebrity Cruises rolled out new protocols for guests sailing from U.S. and European ports by simplifying testing guidelines.
Fully vaccinated guests no longer need to test to board sailings from the U.S. that are nine nights or less (excluding sailings that visit Canada and Bermuda). 
A negative test result from a simple, unsupervised and self-administered test will be accepted for all sailings (excluding sailings that visit Australia, Bermuda, Canada, Greece or New Zealand).
Children under 5 years of age sailing from the U.S. and guests under 12 years of age sailing from Europe do not need to test prior to boarding. 
MSC Cruises
Image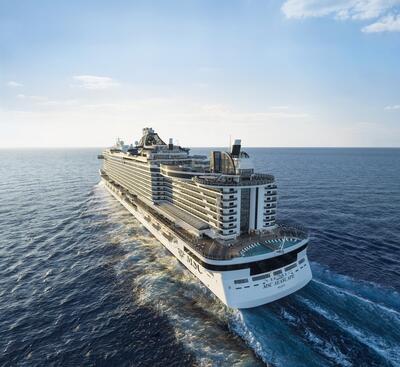 On August 1, MSC Cruises announced a new health protocol update related to testing for cruises that depart from U.S. ports on August 8, 2022 and beyond.
For U.S. and Puerto Rico residents departing on cruises from U.S. and non-U.S. ports:
For fully vaccinated guests, testing is recommended (within 3 days of embarkation before boarding) but not required (with proof of vaccination), per our vaccination requirements.
Unvaccinated guests (ages 2 and older) must show proof of a lab-administered negative COVID-19 viral test (NAAT or antigen) taken within 3 days of embarkation before boarding. Children under 2 years of age are not required to submit a negative test.
Carnival Cruise Line
Image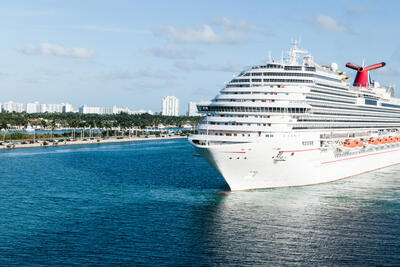 Beginning August 4, 2022, Carnival Cruise Line will halt testing on sailings 5 nights or less for fully vaccinated guests.
There will still be pre-cruise testing for cruises 6 nights or longer, but it can be completed up to 3 days before departure.
There will be no in-terminal testing for unvaccinated guests on day of departure, but all unvaccinated guests age 2 or older must provide proof of a negative result of a lab-administered or supervised self-administered antigen Covid test taken within 3 days before embarkation.
It's important to note that due to local regulations, testing is still required for all passengers on all cruises, regardless of length, that call on any ports in Bermuda, The Bahamas, or Grand Cayman.
Cruises that visit any of these ports still require pre-cruise testing:
Kings Wharf (Bermuda)
George Town (Grand Cayman)
Nassau (Bahamas)
Freeport (Bahamas)
Bimini (Bahamas)
Half Moon Cay
Princess Cays
It does not matter if the cruise has other ports of call on its itinerary; if the sailing visits any of the ports listed above, tests are still required at this time.
Short cruises that visit other countries without a stop in the ports above, do not require a covid test, such as Western Caribbean cruises to Mexico or Honduras.
After September 6, 2022
Carnival is expanding acceptable pre-cruise testing for unvaccinated guests for voyages departing September 6, 2022, and later.
In addition to lab administered tests, self-testing is accepted for unvaccinated guests on cruises 15 nights and shorter.
Certain destinations do not accept unsupervised pre-cruise self-testing, including Bermuda, Canada, Greece, and Spain.  If used for visiting these destinations, self-testing must be supervised by a medical professional.
Regardless of the type of test taken, unvaccinated guests will be required to present their negative test results via VeriFLY or as part of the embarkation process. 
Additionally, travel insurance is no longer a requirement for unvaccinated guests unless it is required by a destination, such as Bermuda.  Irrespective of vaccination status, travel insurance is required for all guests visiting Fiji.
Royal Caribbean
Image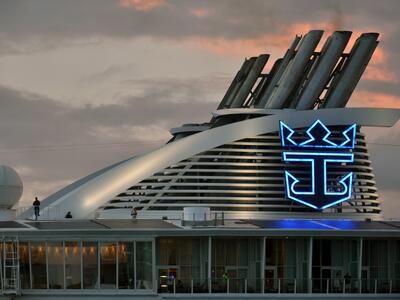 Starting August 8, testing will be required for unvaccinated travelers on all voyages and for vaccinated travelers only on voyages six nights or longer on Royal Caribbean Group's brands.
Starting Sept. 5, Royal Caribbean will have new testing guidelines:
Unvaccinated guests can cruise with negative results from any commercially available test, including self-tests.
No testing is required for vaccinated guests sailing on cruises that are nine nights or less.
For all sailings, guests 5 years old and younger have no vaccine or testing requirements.  
On sailings of 10-plus nights, guests – vaccinated or unvaccinated – must provide a negative test within three days of their sailing date.
Margaritaville at Sea
Image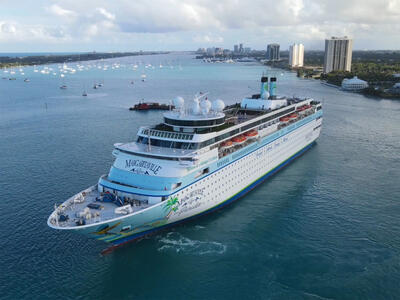 Beginning July 23, 2022, Margaritaville at Sea (formerly known as Bahamas Paradise Cruise Line) will remove pre-embarkation testing for all sailings for vaccinated guests.
Unvaccinated guests will continue to be required to present a negative antigen Covid-19 test in advance of sailing – completed no more than one day prior to departure.
The cruise line also recommends vaccinated guests continue to complete testing in advance of departure.  
Virgin Voyages
Image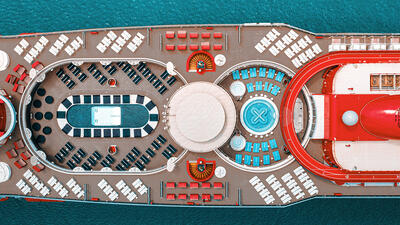 Virgin Voyages became the first major cruise line to drop pre-cruise testing in the U.S.
Pre-cruise testing is no longer required for sailings from the U.S. beginning July 27 and July 24 for Mediterranean cruises.
For cruises from the United States, 10 percent of passengers will now be allowed to sail without being vaccinated. 
All the crew on Virgin ships are fully vaccinated.
Holland America Line
Image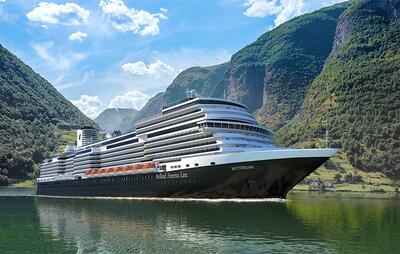 Holland America removed pre-cruise testing for selected sailings onboard the Rotterdam.
Guests sailing on July 10, July 17 and July 24 sailings won't need to show a negative Covid test before boarding.
The impacted itineraries depart from the Port of Amsterdam, in the Netherlands, and sail to several destinations in Norway.
All passengers 12 years and older are required to be fully vaccinated against the disease, with the final dose of an approved vaccine received at least 14 days prior to embarkation.
Guests 18 and older also need a booster shot if the final dose of their original vaccination cycle is older than nine months from the last day of the cruise.
P&O Cruises
Image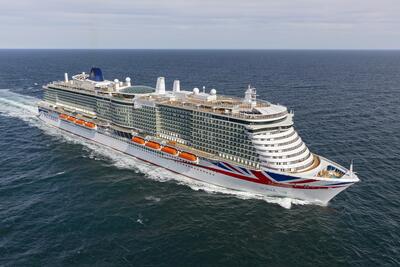 UK based (and Carnival Corporation owned) P&O Cruises has removed its testing requirement on the Iona ship if guests are fully vaccinated.
This applies to Iona only and for sailings between June 25 to 23 July 23, 2022. 
Each of these cruises departs from Southampton and visits Norwegian ports of call.
Image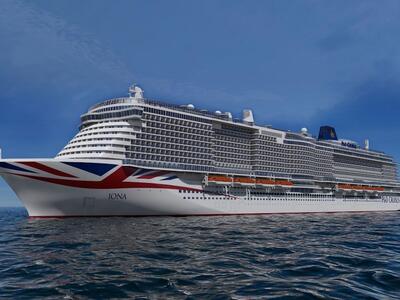 During this time, any guests considered fully vaccinated will no longer need to purchase or take a lateral flow (antigen) test before boarding the ship.
"As the health protocols for COVID-19 continue to evolve across the world, P&O Cruises will be changing its policy on Iona to remove the pre-departure testing for all guests."
"You can rest assured that the protection of your health and well-being is, as always, very important to us and we still have a number of protocols in place to help you relax and enjoy your holiday."
Viking Cruises
Image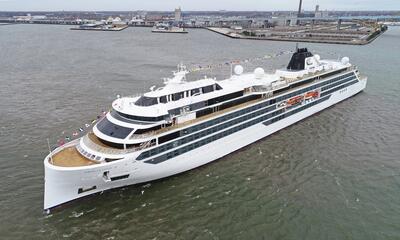 Viking Cruises ended its pre-cruise Covid-19 test requirements for all of its ships fleetwide as of June 10, 2022.
The catch is, pre-cruise testing is still required depending on where the ship sails to.
As of June 10, 2022, select ocean voyages on the Viking Orion and expedition voyages on the Viking Octantis in the United States and Canada will continue to require a pre-departure COVID-19 test.
Viking's vaccine mandates remain in effect for both passengers and crew members.
Cruise lines that require a pre-cruise Covid test
Image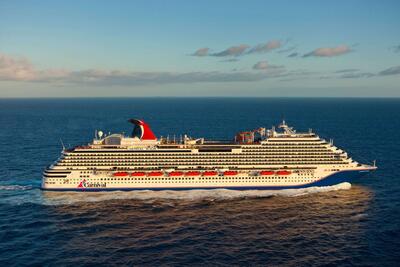 These are the cruise lines still require a pre-cruise Covid test in order to sail, regardless of vaccination status and sailing length.
Norwegian Cruise Line
Disney Cruise Line
Princess Cruises
Will more cruise lines drop their pre-cruise test requirement?
Image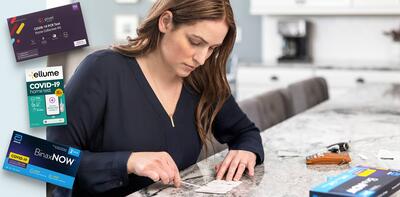 Anyone going on a cruise is curious if the pre-cruise test mandate will go away anytime soon, and the answer is maybe.
In July 2022, the U.S. Centers for Disease Control and Prevention (CDC) dropped its Covid-19 program for cruise ships, meaning its new recommendations are not required for cruise lines to follow. This includes pre-cruise testing.
Image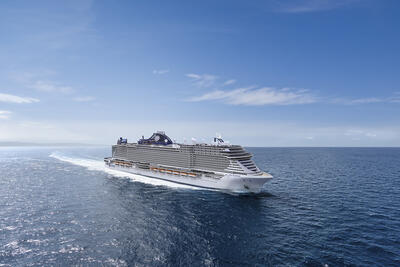 There's no timeline for if/when cruise lines may drop testing across the board in the United States.
As the threat of Covid-19 begins to diminish, an end to pre-cruise testing seems logical given that the U.S. dropped a pre-flight covid test requirement for international travel.
For now, all the major cruise lines require a pre-cruise covid test, with the exception of a handful of ships operating in Europe noted earlier in this article.
Easiest way to do a pre-covid test
Image
While many pharmacies and urgent care locations offer covid testing, proctored at-home covid tests are the most convenient option.
Vaccinated passengers can order at-home antigen testing kits that have a video monitoring feature.
You can purchase these tests from eMed or Optum. Make sure the test you are ordering is the BinaxNOW COVID-19 Ag Card Home Test. A very similar Abbott test does not include proctoring and will not be valid for embarkation.
Image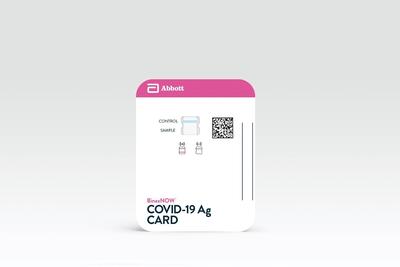 Not only can you take these tests from your home, you don't need an appointment and video sessions are available 24/7.
If you prefer an in-person covid test, CVS and Walgreens offer offer drive-thru antigen and PCR testing by appointment.
Can I get a covid test at the embarkation port from the cruise line?
Image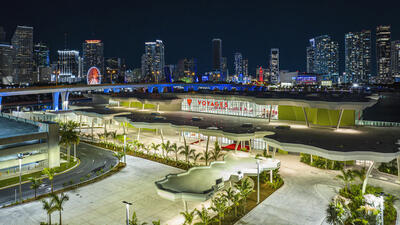 Some cruise lines offer covid testing at the terminal as an option, but not all.
In some cases, the testing is only available as a backup option, in case your testing options prior to the sailing fall through. A few will offer testing at the terminal as a primary option.
You'll need to check with your cruise line as to if they offer any testing at the embarkation port, but you should not count on it being an option.
Image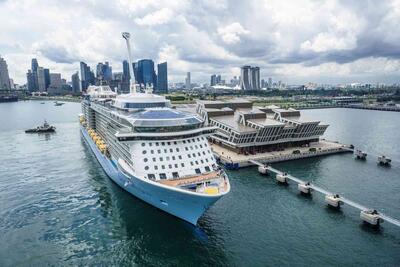 If you're travelling internationally for your cruise, you could bring an acceptable at-home Covid test with you, or make an appointment for a test at the airport you fly into.
In nearly all cases, the pre-cruise covid test you take will be your financial responsibility.