Virgin Voyages announced today, June 8th, that their newest ship, the Resilient Lady will have a delayed launch.
Virgin Voyages notified impacted guests via email, saying that the reasoning behind delaying the launch of their newest ship was due to supply chain issues, staff shortages, and regional challenges. Virgin Voyages said that these challenges, "meant we couldn't guarantee the epic vacation you deserve," adding "we don't want to fall short with your valuable time off, so while this decision was difficult, it was necessary."
Image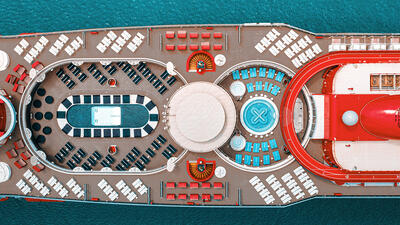 The cruise line plans on apologizing to impacted guests by adding a 200% future-cruise-credit to their accounts. These impacted guests will be receiving a full refund in the form of a future cruise, and an additional second future cruise voyage with Virgin Voyages for free. Virgin Voyages has also said that guests who wish to not receive a future-cruise-credit, can instead opt for a full refund, and will receive that full refund by July 31, 2022. Guests who choose the full refund option will not receive the additional future-cruise-credit.
Virgin Voyages has not yet announced when Resilient Lady will be sailing, and what its new launch date will be. However, the cruise line stated, "Resilient Lady will remain in Genoa getting on-board work completed, hitting the high seas next spring." This would mean that Virgin Voyages anticipates launching their newest ship in spring 2023.
Image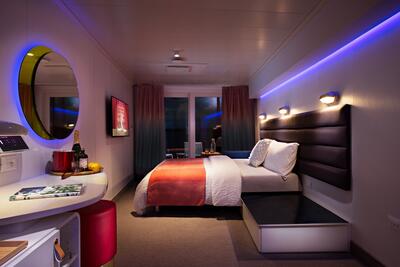 (Virgin Voyages cabin example)
"Virgin Voyages did not land on this decision lightly, and despite making tremendous strides alongside the cruise industry as a whole, the brand is not immune to the global challenges the world is facing. This includes supply chain obstacles, a level of regional uncertainty for international travelers in countries in East Europe, crewing challenges based on government restrictions and restrictive COVID entry requirements back into the US," stated Virgin Voyages.
Resilient Lady is said to be nearly identical to its sister ships, the Valiant Lady which debuted in March 2022, and Scarlet Lady which made its debut in summer 2021. All three ships have very similar cabins, public spaces, and restaurants.