I'm excited to announce Cruise Blog will be hitting the high seas!
This week, I'll be sailing on Carnival Ecstasy from Mobile, Alabama for a 4-night cruise to Mexico and back. We leave on Thursday and return on Monday morning.
Throughout the cruise, I plan to live blogging each day of the voyage to share our experiences both onshore and onboard the ship.
Our itinerary is short and sweet with two days at sea and a stop in Cozumel, Mexico. This cruise seemed like the perfect opportunity for a weekend getaway.
Image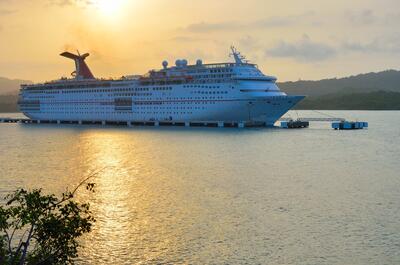 During this weekend cruise on Carnival Ecstasy, I'll be sailing with my sister Angie. She's my longstanding cruise buddy and I can't wait to make some incredible memories together!
One of the best aspects of this cruise is how close the departure port is to my house.
I live in the panhandle of Florida and Mobile, Alabama is, surprisingly, the closest cruise port to my house. The port is a little less than 2 hours away from my house. On the other hand, Port Canaveral is 6 hours away and requires a hotel stay the night before.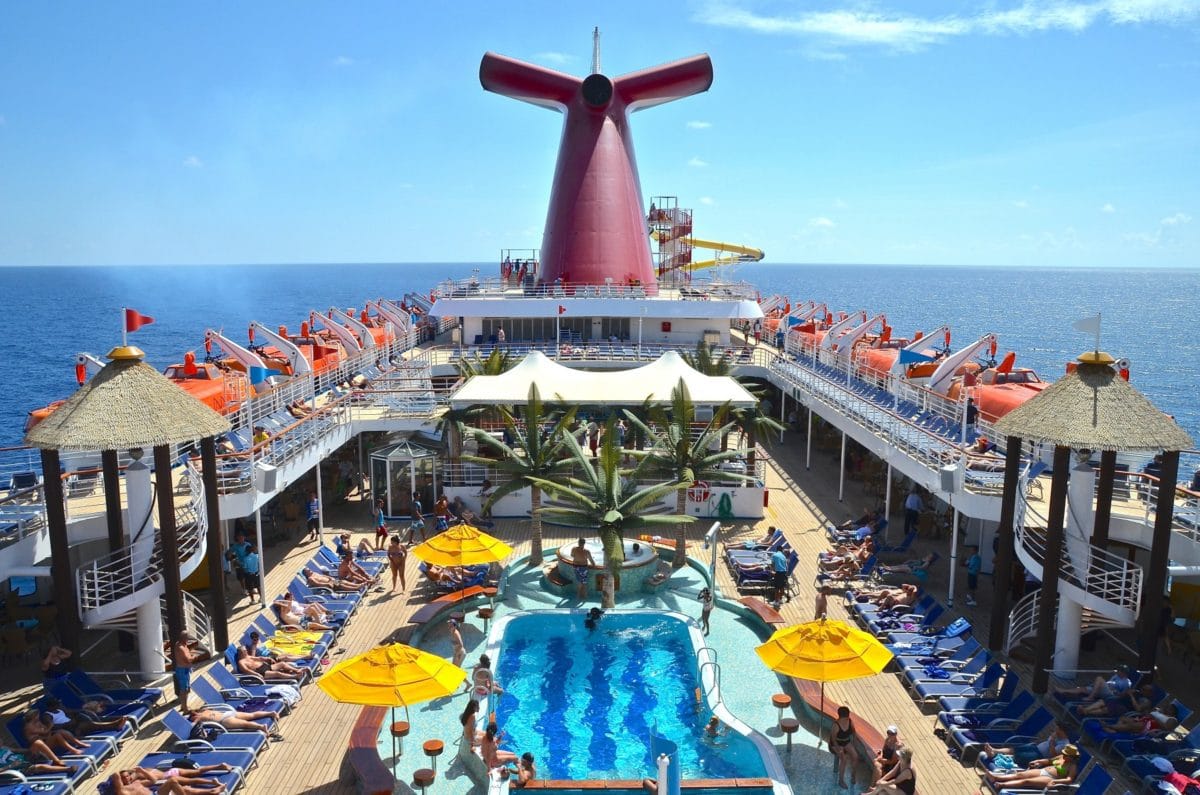 With the current chaos at airports across the country, it will be really nice just being able to drive to the cruise port and not worry about the logistics of flying. It also saves time and money - we don't have to take as much time off work or stay in a hotel the night before.
Carnival Cruise Memories
Although I'm a loyal Royal Caribbean cruiser, I'm excited to try something different and take advantage of Carnival Ecstasy's weekend getaway sailings.
While I've cruised over 30 times, I've only sailed twice on Carnival Cruise Line. My first cruise was back in 2011 when I sailed on Carnival Destiny (formerly renamed to Carnival Sunshine now). It was a 4-night sailing to Cozumel and Key West. This was with my family on a spring break cruise from Miami. 
Here's a picture of me and my sister from our last Carnival Cruise while docked in Key West. I told Angie she needs to bring those trendy sunglasses again to recreate this picture!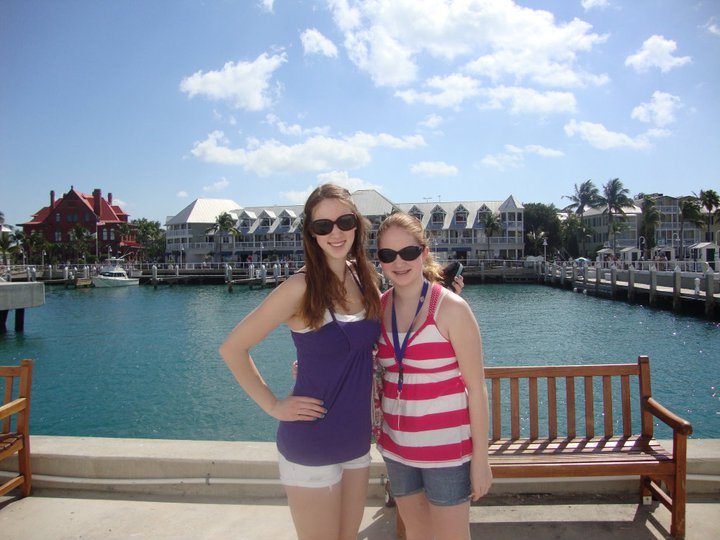 The second time I cruised with Carnival Cruise Line was on Carnival Fantasy back in 2016. This was another spring break cruise but this time with my (now) husband for his 21st birthday. We were college kids cruising on a tight budget, but we still have really fond memories of ordering warm chocolate chip cookies to our room every night.
Carnival Fantasy was sold to be scrapped in 2020, but she is from the same class of ships as Carnival Ecstasy.
I remember enjoying the variety of food offered, including Guy's Burger Joint on the pool deck!
Cheap Cruising
I'm all about traveling on a budget - the cheaper I can travel, the more often I can getaway and see the world. When it comes to cruising, I typically book the cheapest cruise and stateroom possible, which means I can spend money on things like specialty dining, port excursions and drinks.
Earlier this spring, my sister and I cruised on a cheap cruise on Royal Caribbean's Mariner of the Seas for $499. This was also a 4-night cruise to the Bahamas. 
This cruise was one of the cheapest cruises that I could find for Carnival Cruise Line. We booked this cruise through a travel agent, but found the cruise on Carnival's website.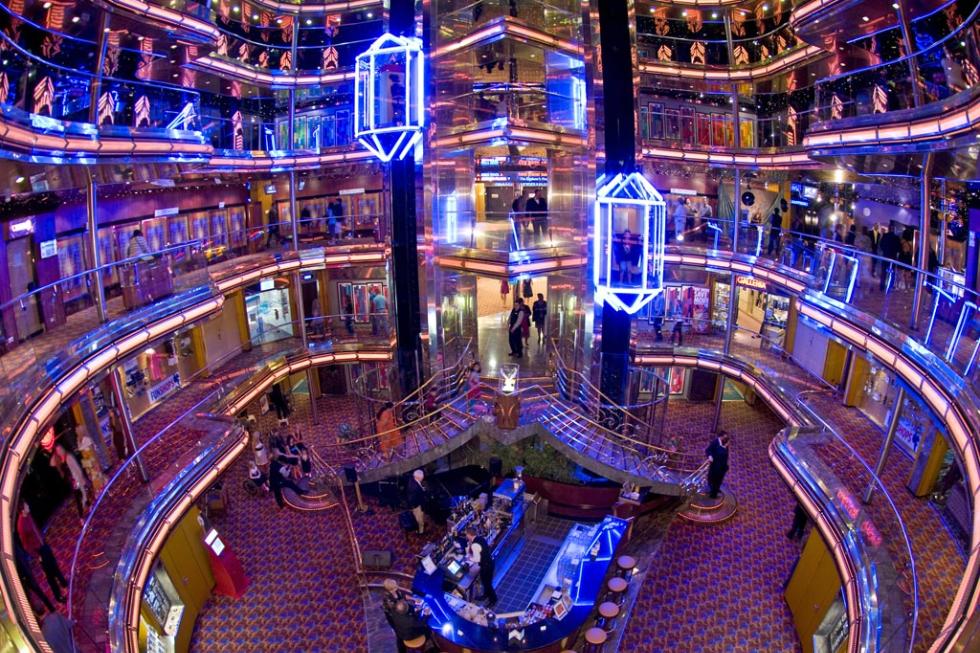 This cruise costed right around $600 for 2 people sailing in an inside cabin, including gratuities. Keep in mind we booked this cruise 2 weeks ago, so I think that's a fair price for 4-nights.
I was excited to see the cheap price sailing from Mobile given its proximity to my house. We are planning to drive to the port on the same day as the cruise departs since it's a very quick drive for us.
I'm sure there are a few factors playing into this cheap pricing, such as sailing during the upcoming peak of hurricane season. Schools are also starting back up in August, so that is probably also contributing to the lower price.
I'll be curious to see what the sailing occupancy will be for this cruise. On our cheap Royal Caribbean cruise, we found the ship to be sailing at 100% capacity - much to our surprise. A late summer cruise will have a different onboard vibe than our cheap cruise over spring break. 
Expectations
Image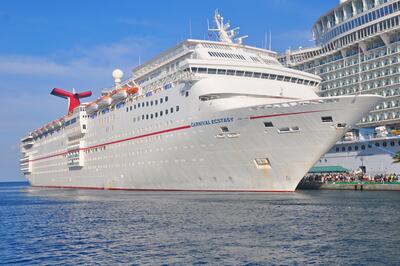 Let me start by saying: I've never been on a cruise that I didn't enjoy. I have a hard time understanding how someone could go on a cruise and not have a good time!
That said, some cruises have inherently better experiences than others. 
But I'll be honest - my expectations for this cruise are pretty low. I'm wondering if this will be one of those experiences where you get what you pay for - or maybe I'll be pleasantly surprised. 
To start, the Carnival Ecstasy is going to be scrapped in October 2022. Being so close to her retirement, I'm curious to see if the cruise ship is in bad condition. 
The description on Carnival's website even starts with "Carnival Ecstasy has the experience under her belt to ensure that you have an amazing cruise" which really sets the tone.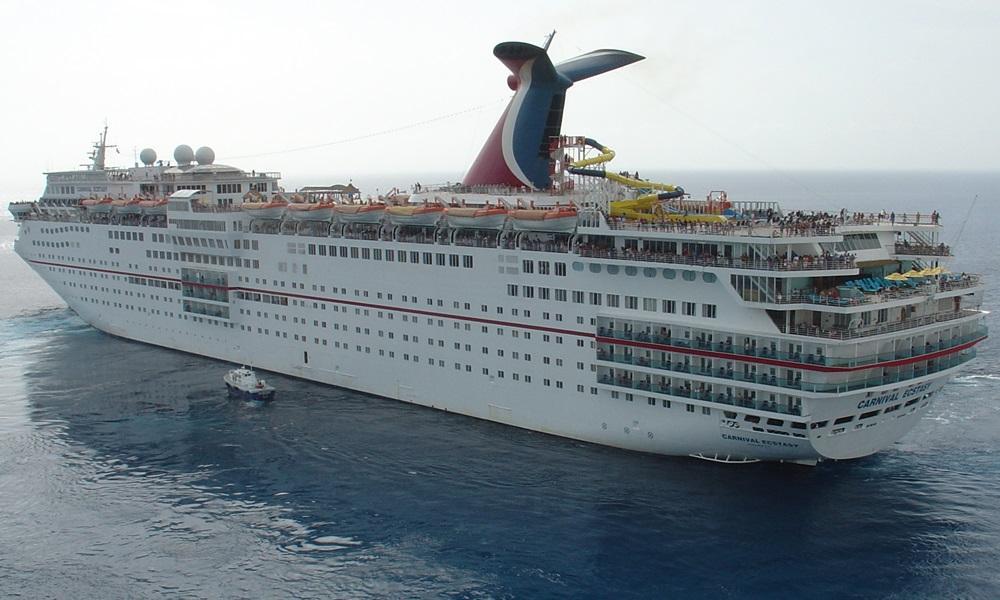 I don't expect Carnival Ecstasy to have all the bells and whistles like newer ships, so I am trying to realistic of the onboard amenities and offerings.
It also seems like Carnival Cruise ships are infamous online for being tied to incidents in the news - like onboard fires, brawls breaking out, etc. Of course, these are rare events and I'm sure our cruise will go off without a hitch.
When I initially found this cruise, I googled the ship's name and the first populated search was "Carnival Ecstasy death"...
Not necessarily what you want to see when you look up your cruise ship! I believe this incident was tied to a crew member having a mishap with elevator maintenance a few years prior.
I've also watched a few videos online with recent experiences on Carnival Ecstasy. To prepare, I have been reading on a few forums about recent cruising experiences from past cruisers. Most seem to be pleased with their cruises on Carnival Ecstasy; some even note on the wonderful service and amenities given the ship's age and looming retirement.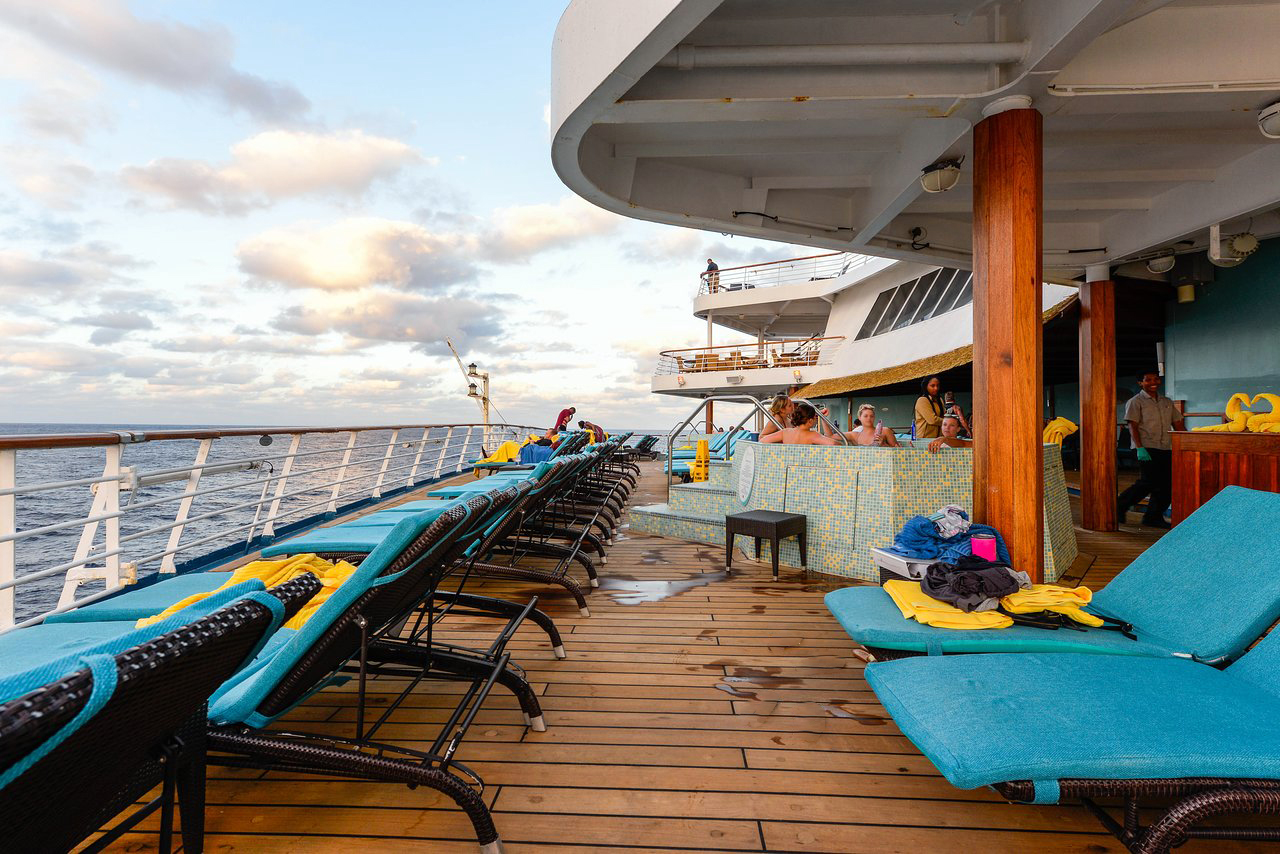 Since this is a weekend cruise, I expect it to be a party atmosphere with lots of people looking to have a good time. We are ready to kick back and let loose!
There's been reports the ship has an unusual smell onboard. Since the ship is so close to retirement, this doesn't entirely surprise me but I am interested to see if this holds true. 
Again, I've never not enjoyed a cruise so I'm sure we will have a great time but I am going to keep my expectations within reason. You shouldn't book the cheapest cruise on the oldest ship in a cruise line's fleet and have unrealistically high expectations.
The Cruise
Image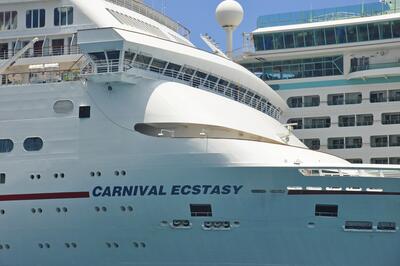 For a cheap getaway cruise, I'm looking forward to enjoying some delicious food and fun entertainment. I plan to kickback on the pool deck and enjoy a few cocktails.
Carnival Ecstasy has a Serenity Retreat, which is an adults-only area. This sounds like a place I'd like to spend a lot of time!
The ship also has a RedFrog Rum Bar, BlueIguana Tequila Bar and Alchemy Bar, which all sound like great places to grab a fun cocktail. We aren't purchasing a drink package since it was nearly the same price as the cruise and that doesn't necessarily fit our travel budget. Hopefully the drinks don't add up too quickly!
I loved Guy's Burger Joint on my last Carnival cruise, so I'll be planning to have that for lunch one day.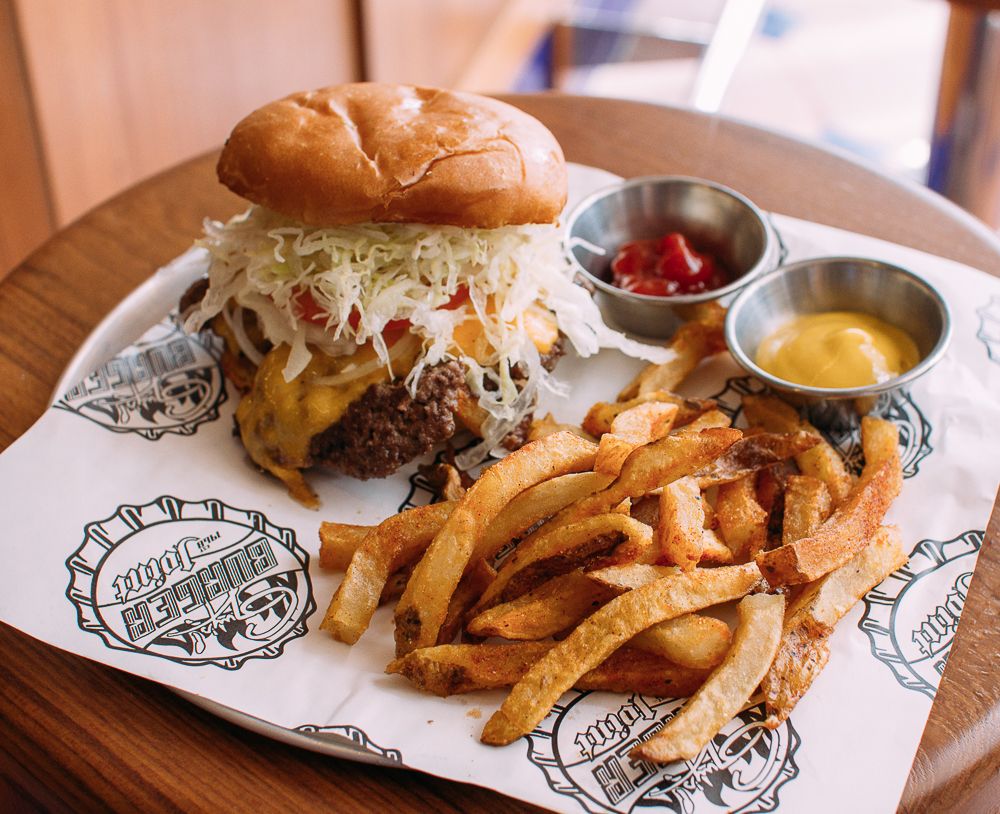 The Punchliner Comedy Club was also a fun spot where my husband and I enjoyed live comedy every night on our last cruise. I'm excited to see what's offered there.
We haven't made any plans for our day in Cozumel, although we've both recently been to Mexico. Since the cruise was so cheap, I'd like to keep costs down so we might choose to simply walk around the port area.
It's always fun to spend time with my sister and I'm excited to have this experience together!