If you're looking for ways to optimize credit card travel spending to earn valuable reward points this year, listen close. 
A TikTok account, thecreditbrothers, recently shared an interesting hack for cruisers to take advantage of that involves cash draws from the onboard casino. 
As someone who personally loves to play the credit card points game, this was a hack that I've actually never heard of. 
Here's how the hack works
First, for this hack to work, you need to have a credit card that earns points for travel. This is how you'll get the most bang for your buck. 
For example, I personally travel with the Chase Sapphire Reserve, which earns 3x points on all travel. The Chase Sapphire Preferred is another great option for earning extra points on travel with 2x points - and it has a lower annual fee. 
Image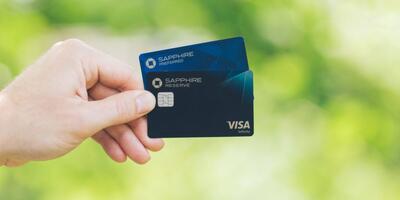 You can find other credit cards that reward you for travel, but we've found the Chase Sapphire Reserve to have the best point earning potential for all travel (versus the popular Amex Platinum which only earns 5x points on airfare but just 1x points on all other travel).  
Because Chase credit cards are considered Visas, this card is also great for international travel and earns extra points on dining purchases as well.
This is where the TikTok hack comes to play
Once you board your cruise, make sure you link the credit card that earns you the highest amount of points for travel. I always use my Chase Sapphire Reserve on cruises to take advantage of the 3x points. 
Image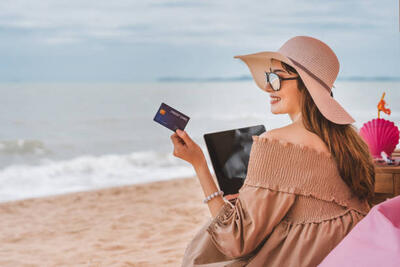 Anything you charge onboard a cruise is billed through the cruise line, whether that's drinks, dining or other onboard purchases.
Even the money you spend in the casino will be billed through the cruise line with your onboard account, thus triggering the 3x points (or whatever your credit card earns on travel spending).
According to thecreditbrothers, you can pull out $2,000 worth of cash each day from the onboard casino while you're cruising. If you're on a 7-night cruise, this means you can take out $14,000 worth of cash. 
Image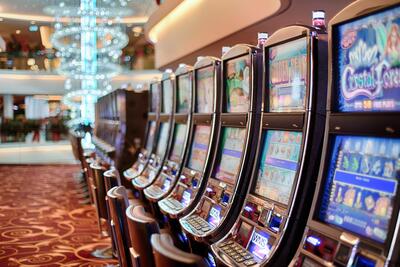 Since this is charged to your onboard ship account, you can earn extra credit card points with this daily cash withdraw. For example, using the Chase Sapphire Reserved, you would earn 42,000 Ultimate Rewards points through Chase.
This is assuming you take out $2,000 each day of your 7-night cruise with a credit card that earns 3x points on all travel purchases. 
At a minimum, these 42,000 Ultimate Rewards points are worth at least $420.
If you redeem your points through the Chase portal, these are worth 1.5% more when used to book travel (note, this is the redemption rate for the Chase Sapphire Reserve card). 
Image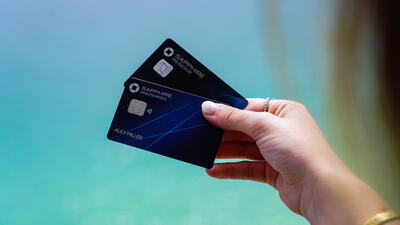 That means your 42,000 points are actually worth $630!
Considering you are simply taking out cash at the casino, this is essentially free money in your pocket. Multiple users on TikTok commented that this hack has worked for them in the past. 
There are caveats to this hack to keep in mind. 
One of the most obvious caveats to this hack is that you'll need to safely secure however much cash you take out in the casino.
Image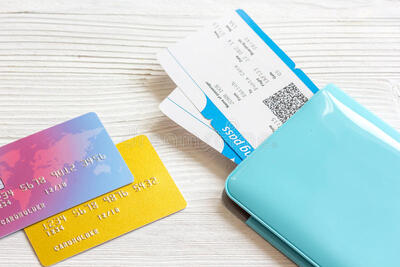 Personally, having $14,000 worth of cash would stress me out. Keeping track of that much cash and safely getting it home would be cumbersome for me.
Whether you want to have this much cash on hand is a personal decision that you'll have to determine whether this hack is worthwhile for you to try.
Additionally, you will find that most cruise lines charge a 5% fee for pulling out cash in the casino. This would ultimately wipe out most of the gains you earn from the credit card points, unless you are positive you can earn more than the 5% fee. 
Image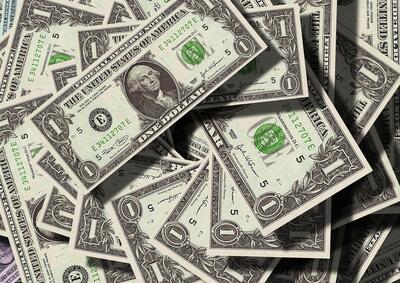 If you have status in the casino, you can often get this 5% fee waived; however, we realize most readers probably don't have an elite status with onboard cruise casino programs. 
One workaround to this is taking out cash using a slot machine. For example, users report you can take $500 out from a Royal Caribbean slot machine pull and it won't hit you with the 5% fee. If you can do this four times, you can get the $2,000 cash this way. This is something to consider as a workaround if you are wanting to avoid the 5% fee. 
Finally, some users on TikTok point out that the cruise lines could see you pulling out cash and not using it in the casino, which can get your card banned from being used onboard. 
At the end of the day, this is a TikTok hack that could certainly work, but there are caveats that you need to consider to ensure it's worthwhile for you.