People love to cruise for a variety of reasons, but one is having access to so many amenities and activities in a single place. There's so much to look forward to, and sometimes you can't get to it all!
Depending on what cruise line and ship you're sailing on, you can learn to surf, go skydiving, ride a roller coaster, play a round of interactive and tech-immersive mini-golf, race around the longest go-kart track at sea, or bounce around a SkyZone trampoline park. 
That being said, not even activity onboard a cruise ship is included with your base fare. Here are 18 fun things you can try on your next cruise for free!
1. Laugh out loud during a comedy show
Image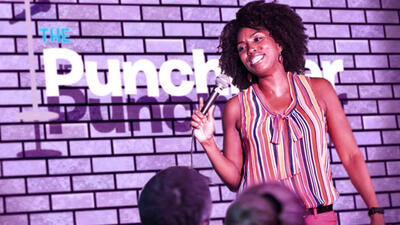 Onboard many ships, you'll find a dedicated comedy club, like Carnival's Punchliner or  Norwegian's Headliner.
Even if you're traveling as a family, cruise lines try and offer a show that will appeal to everyone, providing both family-friendly and adults-only options. 
Settle in and get ready to laugh until your stomach hurts! 
2. Stay active with a fitness class
Image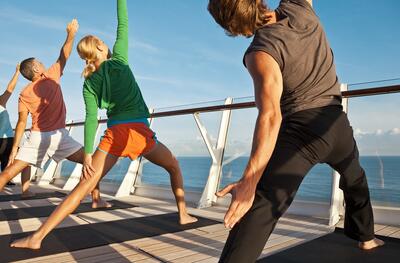 Just because you're on vacation doesn't mean you have to abandon all of your routines. While not all fitness classes are included in your base fare, certain ones (mostly those without equipment) are first come, first serve!  
If you're sailing on Royal Caribbean, look for their complimentary stretching classes, which are a great way to kickstart your morning. Norwegian Cruise Line offers "the largest dance fitness program on land...at sea," through their Zumba classes taught by licensed instructors. 
Offerings are subject to change, so be sure to check your daily activity planner to see what's available during your sailing! 
Of course, if fitness classes aren't your thing, you can workout on your own in the gym! 
3. Play a round of mini-golf
Image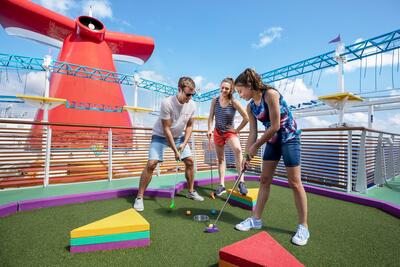 There's nothing quite like a friendly game of mini-golf on the top deck while feeling the ocean breeze. Play a round or two while onboard; whether you want to keep score or not is up to you. 
If you have a more competitive nature and want to showcase your skills, think about participating in a mini-golf competition (subject to availability). 
4. Test your knowledge during trivia
Image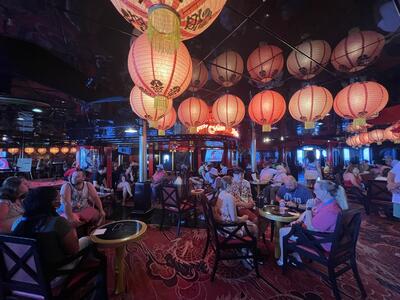 Do you think you know everything there is to know about '80s music? Or are you an aviation geek? Try your luck at trivia!
Trivia is offered daily on most cruises and can be centered around a variety of topics: general knowledge, geography, music, movies, travel, celebrities, and more. 
It's a great way to keep your cognitive skills in check while you're on vacation. 
5. Peruse the art gallery and attend an auction
Image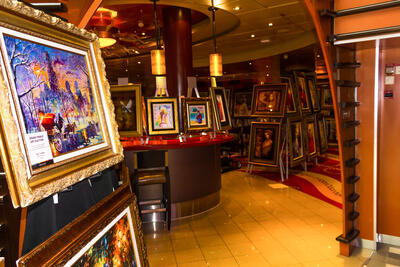 If you're a fan of art, you might like wandering through the onboard art galleries. Even if you aren't in the market to purchase anything, it can be fun to admire people's work and talent!
Oftentimes, cruise lines will host onboard auctions in partnership with galleries, like the Park West Gallery. If you're lucky, they might even give out free champagne to those who attend!
6. Go on a zip line
Image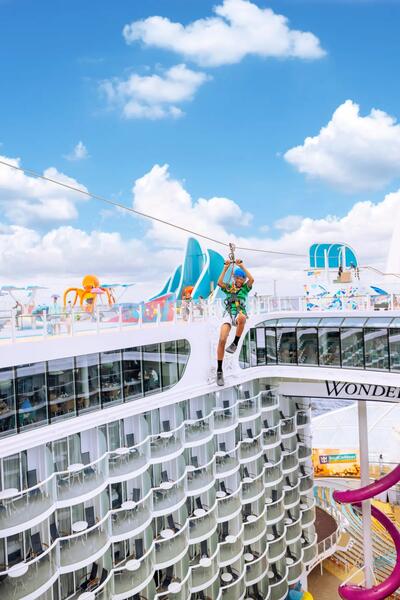 Multiple cruise lines offer ziplines at sea, including Norwegian and, most notably, Royal Caribbean. You can soar nine decks above the Boardwalk on Oasis Class ships, just be sure to bring the right clothing and footwear! 
Complimentary zip lines are also offered onboard the Norwegian Breakaway, Escape, and Getaway. 
Even though MSC Cruises has included zip lines on their newer ships, they charge a nominal fee to ride. 
7. Break a sweat while rock climbing
Image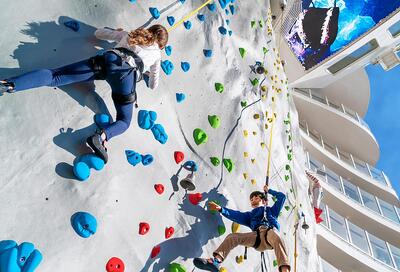 Test your upper body strength on a rock climbing wall. Some cruise lines will even offer multiple courses of varying difficulty. Make sure that you come prepared with socks, dry clothes, and shorts/pants!
For guests sailing on Royal Caribbean, note that the minimum age to participate is six-years-old. 
Be sure and grab a glass of water afterwards to rehydrate! 
8. Watch a game show 
Image
Everyone loves a good interactive game show that keeps you on the edge of your seat. Many cruise lines offer shows that are family-friendly and tailored to an adult audience.
Carnival Cruise Line introduced Family Feud Live onboard Mardi Gras and was expanded to the Carnival Celebration upon its debut in 2022. It will be on all three Excel-Class ships once the Carnival Jubilee sets sail in late 2023. 
Battle of the Sexes and marriage shows are common onboard multiple cruise lines. 
Check your daily cruise schedule to see what is offered on your specific sailing. 
9. Hit the dance floor and show off your best moves
Image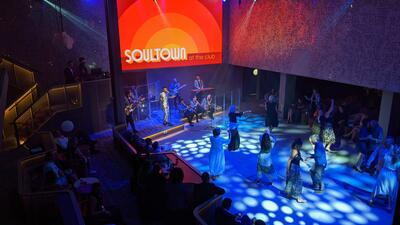 If you're a night owl, don't worry! Most cruise ships have a nightclub onboard. 
DJs will spin up everything from electro music, to hip-hop, and even some good throwbacks. The nightclub can also host some fun events, like silent discos. 
The best part? There's no cover or minimum spend. 
10. Try a new food 
Image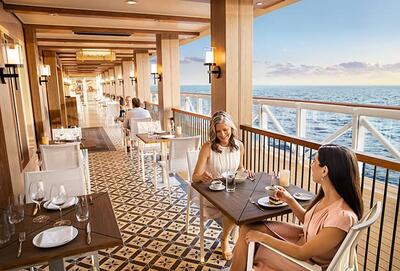 Board a cruise ship and you might feel overwhelmed at how many complimentary food options there are. On some of the newest ships, it might even feel impossible to try every venue in the span of a single week! 
While there's nothing wrong with staying inside of your comfort zone, cruises are a low-stakes way to try something new. If you order an appetizer or entree that you don't like, you can simply order something else. 
You can try things like escargots, lentil soup, bao buns, butter chicken, or braised lamb, among other offerings. 
Maybe you'll leave with a new favorite food!
11. Sing your heart out at karaoke 
Image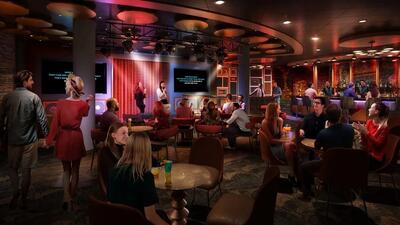 There are the diehard fans of karaoke and those who do everything in their power to avoid it. Either way, it's such a fun thing to do while on a cruise, even if just a spectator! You'll find exceptional talent, among those who are just there for a good laugh. 
It's usually one of the most popular evening activities onboard and slots tend to fill up quickly! 
12. Participate in a sports tournament 
Image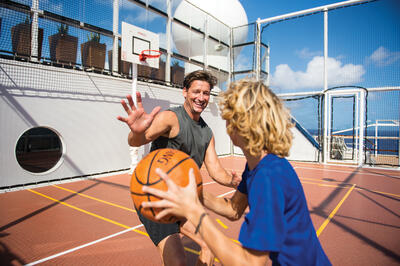 Do you love sports? Are you a bit more on the competitive side? Join a sports tournament! 
There are different challenges for all ages and skill levels, like a family-friendly basketball three-point challenge, adult table tennis competition, teens-only soccer, and dodgeball. 
And hey, if you don't want to participate, that's fine, too! Go cheer on your friends and family from the sidelines while staying cool with a drink. 
13. Watch a movie 
Image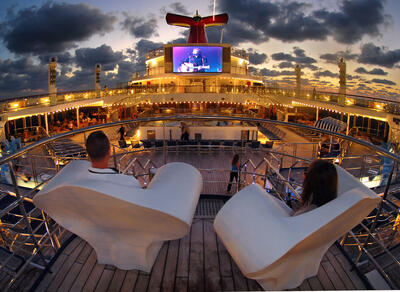 Sometimes, it's nice to kick back, relax, and watch a movie. But you know what's even better? Watching a movie from a cruise ship with a soft-serve in hand!
Cruise lines will offer movie viewings on the top decks, as well as other fun venues throughout the ship, like the Aquatheatre on Royal Caribbean's Oasis Class ships. Some cruisers opt to remain in the pool while tuning in!
It won't be your typical movie theatre experience, that's for sure. 
14. Challenge yourself on a ropes course
Image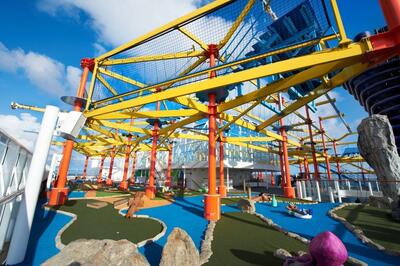 Carnival Cruise Line introduced the first ropes course at sea when the Carnival Magic debuted in 2011. Now, they're found on many of their ships, as well as select Norwegian and MSC vessels. 
Completing a course is a great way to get your adrenaline and heart pumping. Try navigating through the obstacles while staring off into the horizon. 
15. Jam out to live music 
Image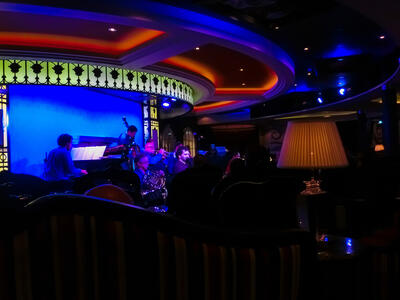 There's live music around almost every turn on a cruise ship. With so many dedicated venues, like jazz clubs, Latin-inspired lounges, and piano bars, you can dedicate a night to "music" hopping. 
It's okay if you want to get comfortable and listen Ato a single artist, too. 
Performers usually try to make their acts interactive in some way, and guests can be found singing along and dancing to the music!
16. Watch the sunset 
Image
This may sound cliché, but there's nothing quite like a sunset at sea. 
No two evenings are exactly the same. The sky might have an orange hue one night, while the next is more reminiscent of cotton candy. 
Make it part of your cruise routine to grab a drink and head outside for a few minutes before or after dinner! Your phone will thank you. 
17. Go on a water slide 
Image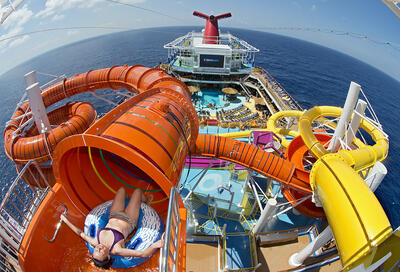 Have you ever wanted to try a water slide that extends out over the ocean? That's something you can do only on a cruise! Many ships have water slides onboard, and they aren't just for kids! 
Make sure you apply sunscreen before waiting in line, though
18. Attend a themed party
Image
Each cruise line has their own unique themed party (or parties). Carnival Cruise Line, for instance, hosts a "mega" deck party under the stars that's complete with games, giveaways, and line dances. 
Disney Cruise Line is known for their Pirates Night that concludes with fireworks at sea. 
You won't find this party on a sailing to Alaska. Instead, Disney offers "Freezing the Night Away," which features characters from Frozen, including Anna, Elsa, And Olaf. At the end, Elsa makes it snow!
Royal Caribbean will offer themed parties for families and adults only. Hang out in the Royal Promenade with the whole family for a '70s Disco Party. Later, those who are 18+ can attend the "Big Wonder" White Attire Party.