If you're like me, you might not live within driving distance to a lot of cruise ports. Sure, I could hop the subway and sail out of New York or Cape Liberty, or I could take a train to Boston. But what if I'm just itching to explore ancient Mayan ruins or bask in the Mexican Riviera sun?
I have five upcoming cruises, and all of them require air travel. Enter the question: Should I book my airfare through the cruise line? It seems easy enough; most cruise lines offer dedicated airfare programs, like Royal Caribbean's Air2Sea or Carnival's Fly2Fun. Oftentimes, they'll also offer the best rates. 
But what if you find a cruise fare that advertises free or included airfare? Should you do it? It is actually at a lower rate than if you were to book the cruise and your own airfare separately? 
Before automatically assuming that booking airfare through your cruise line is the best option, it's important to weigh the pros and cons. They'll vary based on the deal you've found and other circumstances, such as wishing to utilize credit card points or airline miles. 
Pros
One-stop shopping
Image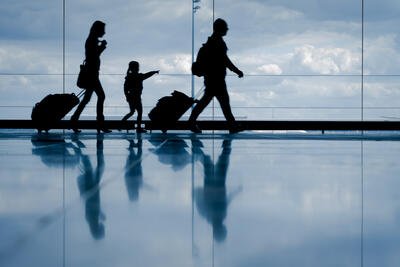 If you purchase your airfare through your cruise line, then most of your vacation will be taken care of in a single transaction (or two). 
You don't need to worry about checking Google Flights or Skyscanner to compare flight options-- the cruise line will do that for you (i.e., you could have an inbound flight on Delta and an outbound flight on United). 
In a short matter of time, all the important logistics have been taken care of. They can even help with a pre-cruise hotel and airport transfers, if you so wish. You can now focus on the fun stuff, like shopping for new outfits, excursions, and dining reservations!
Travel protection
Image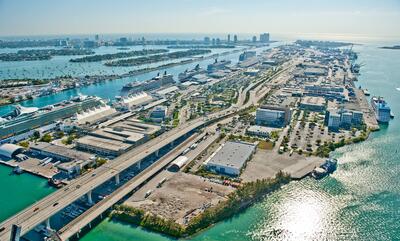 Look, life happens. Winter weather can create a travel nightmare (or the Miami Airport air traffic control tower completely shuts down and disrupts most of Florida's air traffic. Yeah, we noticed). Whatever the reason may be, sometimes, no matter how hard you try, you won't arrive on time. 
Dealing with the aftermath of a delayed flight or missed connection can be stressful. If you book your airfare directly through your cruise line, their dedicated team will work with airline partners to do everything possible to make sure you get to your cruise, or to get you home. 
One of our Cruise.Blog writers was onboard the Disney Wish when their arrival back in Florida was disrupted by Hurricane Ian. First, they were told to change their departing flights to after 3:00pm, then they were told that they were going to be at sea an extra two days. 
Those who booked their airfare via Disney Cruise Line had all of their alternate arrangements taken care of directly. 
Buy now, pay later
Image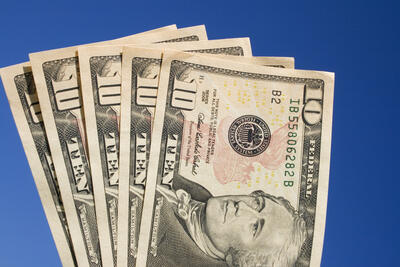 If you'd like to pay for your flights overtime without accruing credit card interest, consider buying them directly through your cruise line!
Like the cruise fare itself, you can put a deposit down and make payments up until the final payment date. If the price of your flight drops, you can simply rebook it and marvel in your savings. Rather, if you booked with an airline, you'd only receive a voucher for future use, rather than cash back in your wallet. 
Image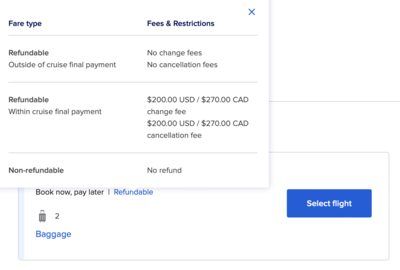 However, it is crucial that you read into the terms and restrictions of your flights, as you might have to pay a little extra for a flexible/refundable fare to take advantage of this. 
Airport transfers
Image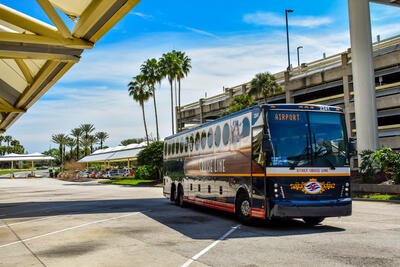 While this might not be logical if you're sailing out of Fort Lauderdale where the airport is a short 15 minute drive away, you might want your cruise line to arrange airport transfers between, for example, Rome's airport (FCO) and Civitavecchia or Orlando (MCO) and Port Canaveral. 
In both of these instances, the airport is roughly an hour away from the cruise port. If your cruise line arranges transfers for you, you won't have to worry about doing anything after landing but collecting your checked luggage and making your way to the bus. 
No hassle of renting a car, paying for an expensive Uber or cab, dealing with public transportation, or finding a third-party vendor somewhere in the airport. 
Usually, however, it's an additional cost and means that you do have to arrive the day of embarkation. 
Cons
Cannot redeem airline miles or credit card points 
Image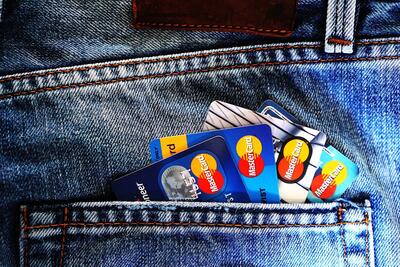 Redeeming airline miles or credit card points for flights is a great way to reduce the overall cost of your cruise vacation. Unfortunately, cruise lines don't take points as a form of payment. If you choose to book your airfare through your cruise line, you'll have to pay via card. 
You also won't gain as many points as you would if you booked directly through, for instance, the Chase Ultimate Rewards Portal, where certain card members can earn up to 5 points per dollar on travel purchases. 
I would have loved to book my airfare through Royal Caribbean's Air2Sea Program for my Greek Isles cruise in May, but I had a good amount of credit card points that I wanted to redeem. In this case, it was worthwhile because I was able to snag two premium economy seats on AirFrance for $300 each! We are arriving a few days before, though.
Roundtrip tickets
Image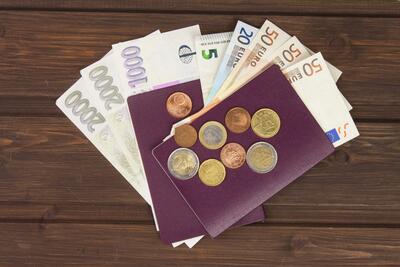 If you want to extend your vacation in a different city, cruise lines might not let you select a different departure airport. While this might not matter if you're on a Caribbean cruise that departs from Fort Lauderdale, Miami, or Port Canaveral, this might impact your travel plans if you're sailing in Europe, Asia, or somewhere more exotic. 
If you are sailing on a closed loop cruise that departs from Barcelona but want to extend your vacation afterwards and spend a few days in Madrid, you might be stuck making your own airfare arrangements. 
This often applies for arrival, too. If you wanted to begin your vacation in Paris and take the train to Barcelona the day before your cruise, you'd need to book separately. 
One of our Cruise.Blog writers is going on a Western Mediterranean cruise in May that departs out of Rome; she opted to book airfare separately because she wanted a post-cruise stay elsewhere in Italy. 
Flight options might be limited/less flexibility 
Image
If you have your heart set on a specific flight time or route (i.e., direct or connecting through a certain airport), you may find that the itinerary you want isn't available or can be purchased at a higher cost if booked through your cruise line. 
Additionally, be sure to search the terms and conditions of your cruise line and the specific fare before booking, as some are fairly restrictive and do not offer much flexibility, like Norwegian's current buy one, get one free promotion. 
Image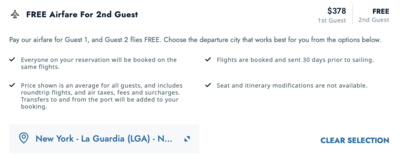 With this promotion, flights are booked and sent 30 days prior to sailing, and no seat/itinerary modifications are allowed. If I were to book this, I would have no say in my airline or flight times. 
You (could) end up paying more 
Image

If you check out the website for Royal Caribbean's Air2Sea Program, you'll see that they advertise the "best air-fare rate." I wanted to see how true this was, so I priced out airfare for my upcoming Greek Isles cruise to see if it would have been cheaper to book directly through Royal Caribbean or separately. 
In this case, Royal Caribbean is charging more than American Airlines. They are charging $2,961.88 for two people to fly from New York's JFK airport to Rome. 
Image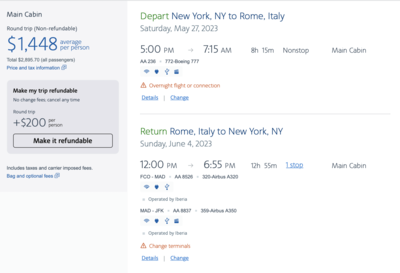 American Airlines is charging about $66 less at $2,895.70. 
If I were actually going to book these flights, I personally would still choose to book through Royal Caribbean. The extra $66 would bring peace of mind knowing that if my flight were to be delayed or canceled, the cruise line would take care of alternative arrangements. 
Sometimes, cruise lines will advertise included airfare or have a buy one, get one free promotion. Approach these deals with caution. To cover the cost, they might up the base fare of the cruise or tack or additional fees for ground transportation. 
Do you really want to pay $100 for transportation for two to and from the Miami airport?
It is very important to mock out the pricing for both before booking to check and see if you'll get a better deal booking through your cruise line or on your own. 
Should you buy your airfare directly through your cruise line?
Image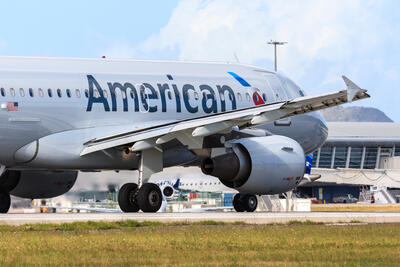 It is important that you weigh the pros and cons for each sailing to determine what works best for you and your travel party. Do you want to redeem credit card points? Would you rather have the peace of mind knowing that the cruise line will assist you in rebooking if you are delayed or canceled? 
Do you want to buy now and pay later? Is the cruise line charging more (or less) than what you would pay if you booked separately? 
There are some circumstances where it makes sense to book direct and others where you are better off taking care of your flight arrangements on your own!