We share lots of cruise updates and advice here, and this is a weekly roundup of everything you may have missed from this week.
If you're busy but want to keep up with all the helpful cruise advice we share, this is an easy-to-digest look at the recent articles and updates we've shared   
1. Comparing Royal Caribbean's and MSC's Private Islands
Image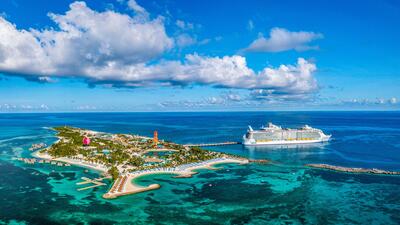 There isn't much better than spending a day on a cruise line's private island in the Bahamas.
Both MSC And Royal Caribbean offer fantastic private islands in the Bahamas, and while both offer incredible views, white sandy beaches, and beautiful blue waters, there are some distinct differences between them.
We tested the food, drinks, bars, cabanas, pools and activities to see how the two islands stacked up against each other. 
Read more: Royal Caribbean's CocoCay versus MSC's Ocean Cay, which is better?
2. Key trends you should be aware of in cruising this year
Image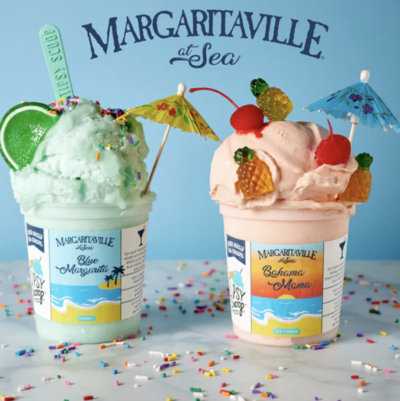 Taking a cruise in 2023 will see a few changes compared to just last year.
2022 was a big year for the cruise industry. Not only was it the first full year of sailings after the shut down, but it also saw record bookings. 
You may be left wondering what's next for the cruise industry? From boozy ice cream to new ships, here are 7 changes that you can expect to see in 2023.
Read more: Cruise ship travel is changing this year: 7 changes you can expect in 2023
3. Everything you need to bring with you on an Alaska cruise
Image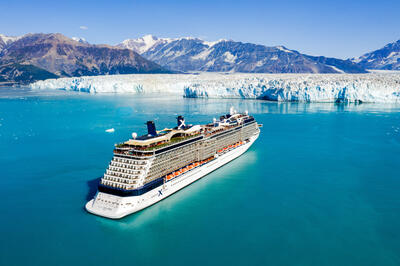 If you're planning a summer cruise to Alaska, you may find yourself in need of more items than your standard cruise swimsuits and flip-flops. 
With Alaska's weather being unpredictable, it is important that you pack appropriately to ensure you stay warm and dry.
The Alaska cruise season operates from April to October, and we've created the ultimate packing guide for whichever month you sail, to ensure you're prepared.
Read more: Ultimate Alaska Cruise Packing List
4. Which times of the year can get you the lowest price on a cruise?
Image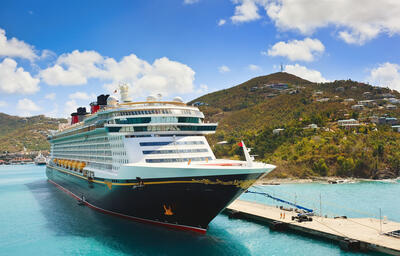 Planning a cruise and wanting to book during the cheapest month? 
Due to cruise lines' dynamic pricing, many factors such as time of year, itinerary, and even ship's age can affect the price of the sailing. 
We break down everything you need to know when to book a cruise to get the best bang for your buck. 
Read more: What is the cheapest month to book a cruise?
5. Debating getting travel insurance?
Image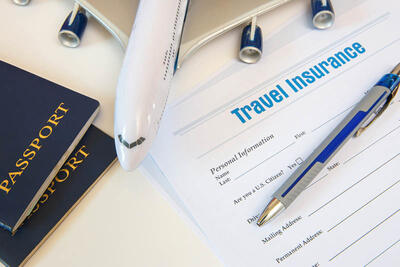 Unexpected events, such as delayed flights or illnesses can throw even the best cruise plans off course. 
While nobody wants to think about the worst case scenario for their cruise vacation, having travel insurance ensures that you'll be covered if unpredictable events occur. 
While it may seem like an additional fee you need to factor into your vacation budget, we breakdown what cruise travel insurance is and why you should always purchase it. 
Read more: Cruise travel insurance and why you need it
6. Here's what it's like to live on a cruise ship for an entire semester
Image
While many students dream of studying abroad in a foreign country for a semester, Allie dreamed of studying abroad in multiple foreign countries, while sailing on a cruise ship.
Departing from Southampton in England, she spent 100 days with 600 other students sailing to 11 countries over 4 continents, all while earning college credits.
  She breaks down the experience of attending college classes while sailing around the world, and why it is the best way to study abroad. 
Read more: I lived on a cruise ship for 100 days, here's why cruise travel is still the best way to study abroad
7. Looking for the most fun ships to sail on? Here's our picks!
Image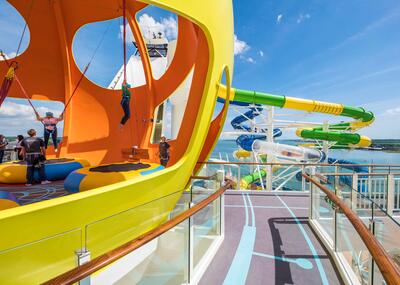 Cruise lines are constantly innovating their ships to pack in all types of new experiences and activities. 
They want to appeal to all cruisers, and offer something for everyone - from rollercoasters, to skydiving simulators, to adult-only areas and more. 
We've rounded up the 20 best cruise ships that are the most fun. 
Read more: The 20 best cruise ships that are the most fun
8.  Explore the new Norwegian Viva
Image
Set to debut in 2023, the Norwegian Viva is expected to make waves and break records.
Expanding on the new and expansive amenities that the cruise line added to its repertoire onboard with the Norwegian Prima, Norwegian Viva will be the second ship in the Prima Class. 
We are looking forward to everything new and exciting that this new ship will be brining to the cruise line industry! 
Read more: Everything we know so far about NCL's newest ship: Norwegian Viva
9.  Everything you need to know about Celebrity Cruises!
Image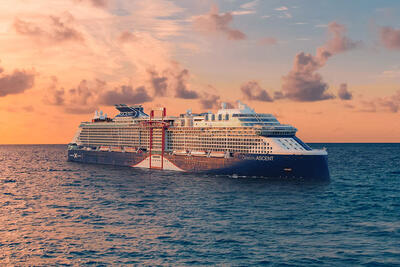 Interested in taking a Celebrity Cruise, but want to learn more about what they offer? 
The cruise line is a premium cruise line known for their destination-focused itineraries, sailing to places like Alaska, Asia, Australia & the South Pacific, the Caribbean, Europe, South America, and even the Galapagos. 
From fleet overview, to dining, entertainment and cabins, we've compiled all of the things you need to know that will help enhance your Celebrity cruise experience. 
Read more: Celebrity Cruises: Ships, Tips, & Guide
10. A look at how cruise lines leveraged Hollywood to get back into service
Image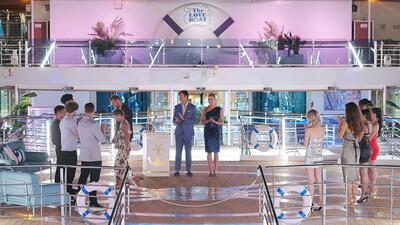 The cruise industry was slow to regain its footing and reputation with the public following the pandemic shutdowns.
Even with updated safety protocols, the media continued to give a negative spotlight on cruising by highlighting minuscule, manageable incidents relating to COVID-19. 
Rather than allowing the media to feed into a false narrative, the cruise industry fired back with a new approach to its post-pandemic comeback by reframing the narrative.
Read more: How the cruise industry relied on pop culture to fuel their post-pandemic comeback