Taking a cruise in 2023 will see a few changes compared to just last year.
2022 was a big year for the cruise industry. Not only was it the first full year of sailings after the shut down, but it also saw record bookings. 
You may be left wondering what's next for the cruise industry? Here are 7 changes that you can expect to see in 2023.
1. Boozy Ice Cream
Image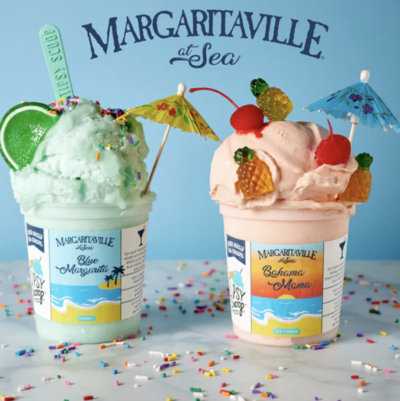 Margaritaville at Sea teamed up with Tipsy Scoop last month to create two new boozy ice cream flavors that guests can enjoy on the Margaritaville at Sea cruise ship.
The tequila-infused Blue Margarita sorbet, and coconut rum-infused Bahama Mama ice creams are both made with Margaritaville Spirits liquor, and designed exclusively with the tropical ship in mind.
Until now, Virgin Voyages was the only cruise line offering spiked ice cream concoctions, however with the news of Icon of the Seas also joining in on the boozy dessert fun in 2024, we think this is a trend that we will see taking over other cruise lines.
2. Ships are all back to 100%
Image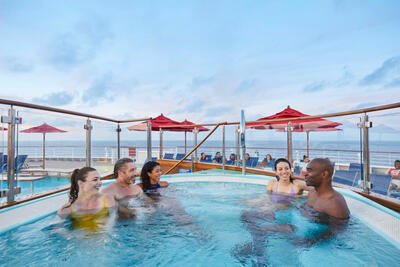 The days of reduced capacity cruise ships are pretty much behind us.
With the cruise industry back up and running, you can expect your next cruise ship to be sailing at full capacity.
While it was nice for passengers to have less guests around, a less-than-full ship is not practical from a financial viability standpoint and the cruise industry had to get their ships sailing totally full again to maximize profits and make up for all the money lost between 2020-2022.
Image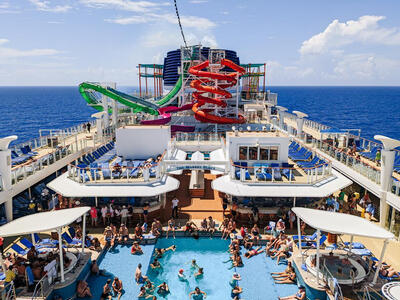 Last year there were still a few markets that had ships sailing at less than 100%, such as the Mediterranean, Northern Europe and even Alaska.
Going forward, don't expect to see that again.
3. New Destinations
Image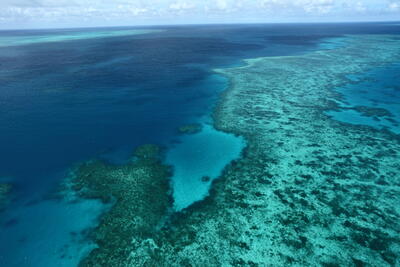 After holding off on travel for the past few years, many travelers are wanting to explore new destinations. Cruise lines are taking notice, and offering new destinations to their lineup this year.
Disney Wonder will offer the fleet's first-ever itineraries in the South Pacific. Explora Journeys, launching in summer of 2023, is aiming to take cruisers to places that larger cruise ships can't travel, including 138 ports in more than 40 countries.
There has also been an increased trend of travelers utilizing cruise ships for their bucket-list destinations such as Antarctica, offered by many different cruise lines. We're expecting to see this trend continue into 2023, and beyond.
4. Cut backs in offerings
Image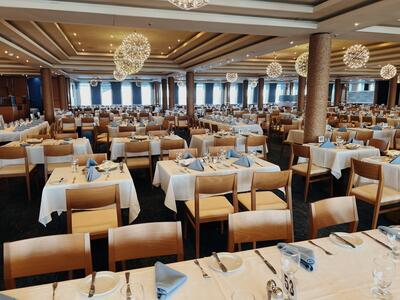 One trend we're seeing early this year is some cruise lines cutting back a bit.
No body likes getting less than they're used to, but cruise lines are still in billions dollars of debt from the past few years, so trimming their bottom line has become a necessity.
Norwegian Cruise Line in particular has introduced a series of changes along those lines.
Image
NCL's parent company recently laid off about 9% of its shoreside staff. They also hiked their service fees by 25% for passengers in most cabins on January 1st. 
They also increased the cost of its Unlimited Open Bar Beverage Package by about 10%, to $109. 
At the end of 2022, Carnival Cruise Line announced changes to its food and beverage offerings due to inflation, higher fuel prices and supply chain challenges.
Image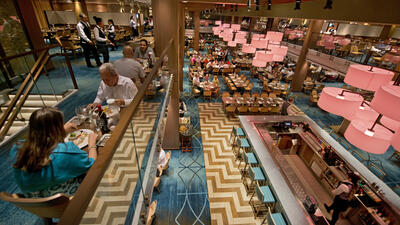 Specifically, in the main dining room, free lobster will continue to be offered on cruises lasting six days or more, but will be moved to the second elegant evening.
Guests ordering a third entrée in the main dining room will see an additional $5 charge.
Carnival also cut back on offering free ice cream 24 hours a day.
5. Better internet on cruise ships (finally)
Image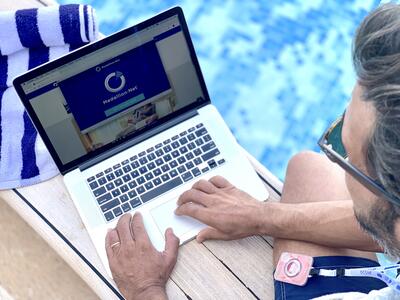 With remote work sticking around, it's opened the door for the way people travel and work. Cruising is no exception, last year Royal Caribbean began to implement Starlink on their ships, with a goal of having it operational on all Royal Caribbean and Celebrity ships by the end of the first quarter in 2023.
In January 2023, Carnival Corporation announced they had also signed an agreement with SpaceX to have Starlink installed on their ships, and also on their other brands including Princess Cruises, Costa Cruises, Holland America Line, and more.
Starlink receivers were also spotted on the Norwegian Breakaway in 2022, and while no official comment has been made by either company, many expect to see them follow suit as well.
6. Higher prices for a cruise
Image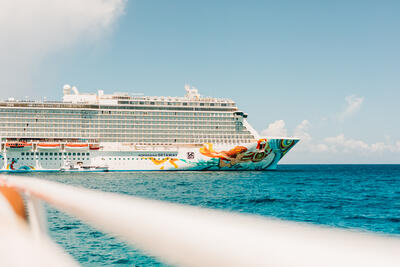 If there was a silver lining to the cruise industry being shut down, it was some of the amazing deals cruise line's were offering, but that's a memory now.
Booking a cruise in 2023 will almost certainly cost you more than a cruise you may have booked last year. Cruise fares are going up and the chances of a last-minute deal is far less likely.
Why is this? In short, it's because demand for cruises is higher than in the past few years.
Image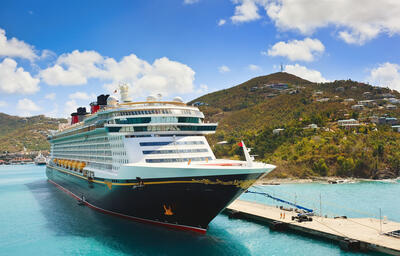 Cruise lines are taking note of the higher demand, and you're likely seeing higher prices. This is especially true for a cruise later this year.  Even 2024 prices are on their way up.
Your best bet is to lock in a price now, rather than chancing a lower price later.
7. New Ships
Image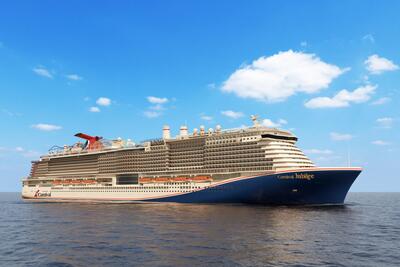 It's shaping up to be another big year for new cruise ships! Norwegian Cruise Line, Virgin Voyages, Celebrity Cruises, Carnival Cruise Line, Regent Seven Seas Cruises, Oceania Cruises, Silversea Cruises and MSC Cruises are all expected to debut new ships in 2023.
These ships range from holding 728 passengers (Silver Nova) to 6,630 (Carnival Jubilee) passengers, ensuring that every cruiser will have an ship to fit their needs.