A drink package is a popular add-on for cruisers who want to save money or are worried about an unexpectedly large bill at the end of their cruise. Plus, they make your cruise vacation feel more inclusive! 
Norwegian Cruise Line, which is often abbreviated as NCL, offers their customers several options based on their preferences and habits.
Soon-to-be cruisers should consider the cost of the package versus buying drinks a la carte, along with some pro tips to help stretch those vacation dollars as far as possible. 
Here is what you need to know about NCL drink packages!
First, you must understand what drinks are included with Norwegian Cruise Line's base fare
Image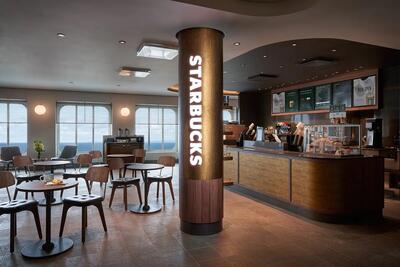 Some drinks are included with the standard cruise fare. Water, lemonade, fruit juices, coffee, tea, regular and chocolate milk are all complimentary. For those who want a broader selection, drinks can be purchased individually, or guests can buy drink packages to avoid a large bill at the end of their vacation.
What are drink prices for beverages found onboard Norwegian ships?
Image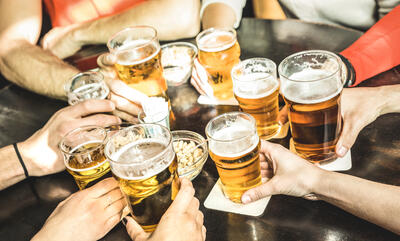 Popular drink prices on Norwegian cruises include:
Beer: $6-$7

Wine by the glass: $8+, some as expensive as $31

Cocktails: $9+

Basic Spirits $9-$13

Soft Drinks: $3.50

Energy Drinks: $6.50

Specialty Coffees at Starbucks: $4.65+

Water $6.50 (large carton)
A Moscow Mule, for instance, at the Mixx Bar onboard Norwegian Joy costs $11, whereas a glass of Pinot Grigio is listed at only $9. A Bud Light can be purchased for $6; however, other beers, such as Corona, are $7. 
There are five different NCL drink packages
Image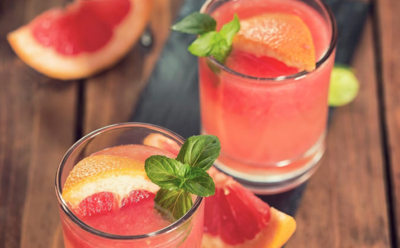 The first Norwegian Cruise Line drink package offered is the Unlimited Open Bar Package. With this, you'll get access to a limited selection of spirits, such as Bombay Dry Gin, Jack Daniel's Black, Captain Morgan Spiced Rum, Tito's Vodka, and more. It also includes select beer, cider, and spiked seltzers. 
Plus, you will also have a large selection of wines by the glass from around the world, including  Chardonnay, Sauvignon Blanc, Pinot Grigio, Cabernet, Pinot Noir, Merlot, and more. If you want to enjoy a full bottle, you'll get a 20% discount. 
That isn't the only discount you'll get, either! With this package, you'll get another 20% off wine and spirit experiences, tastings, flights, and Connoisseur Collection beverages.
There's a maximum of $15 per drink. If you order a drink that costs more than that, you'll be charged the difference. 
Image
In terms of non-alcoholic drinks, the Unlimited Open Bar Package includes sodas, tonics, and juices. 
Those seeking a more inclusive experience will want to consider the Premium Plus Beverage Package. While more expensive, it includes everything that the Unlimited Open Bar Package does and more! You'll get access to more premium offerings, such as Grey Goose Vodka, Patron Añejo Tequila, and even Absinthe. When it comes to wine, you will have a larger list of options, too. 
It also includes more non-alcoholic drinks. Do you want to enjoy unlimited Starbucks coffee? What about premium bottled water, fresh juices, and energy drinks?  
Image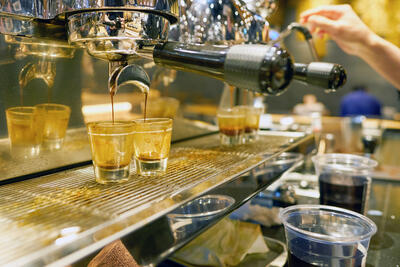 The discount for bottles of wine, wine and spirit experiences, tastings, flights, and Connoisseur Collection beverages increases to 40% with the Premium Plus Beverage Package. 
Norwegian Cruise Line has three non-alcoholic package options for minors or those who are light drinkers. The first is the Unlimited Soda Package. Those 3 years old and above will be able to enjoy unlimited fountain sodas and juices throughout their cruise. 
Next is the Unlimited Starbucks Package, which includes unlimited specialty coffees, teas, and refreshers. 
Image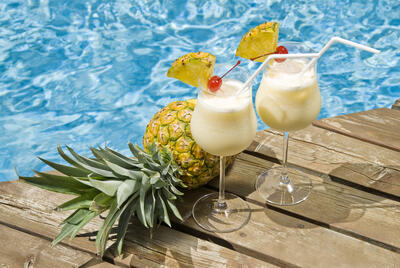 Finally, you can purchase a water package. If you want to stock your stateroom with water, you may do so for as little as $19.95 for six one-liter bottles. There are two other options, too: $34.95 for 12 one-liter bottles and $49.95 for 24 one-liter bottles. 
There aren't any limits as to how many drinks you can order per day
Image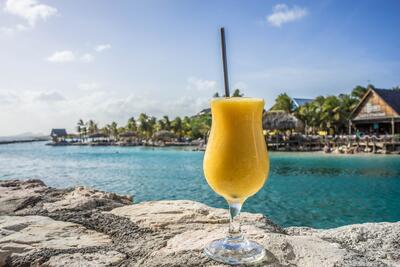 Unlike some other mainstream cruise lines (i.e., Carnival), Norwegian Cruise Line drink packages don't have a daily limit. This means that if you're able to reasonably tolerate it, you can order 20 drinks per day! 
How much do NCL drink packages cost?
Image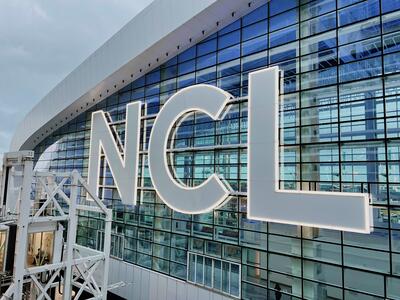 At $109 per person, per day, the Unlimited Open Bar Package is the cheaper alcoholic package. The Premium Plus Beverage Package increases to $138 per person, per day. 
The Unlimited Soda Package costs $9.95 per person, per day, regardless of age, while the Unlimited Starbucks Package can be purchased for $12.95 per person, per day. 
Note that you'll have to pay an extra 20% gratuity when you purchase your package. 
How much will you need to drink per day to break even?
Image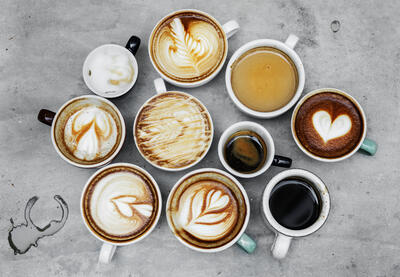 Money makes the world go round. You don't want to invest in a drink package if you aren't going to break even and get your money's worth. At that point, it is wiser to pay for each drink a la carte. 
If you purchase the Unlimited Open Bar Package at standard price (i.e., $109 per person, per day), you'll need to drink at least nine $13 cocktails per day. That's quite a few drinks! 
If you don't think you'll be drinking that much per day, consider either adding a drink package to your Norwegian fare with a Free at Sea offer or buying each drink individually. 
Of course, the package includes more than just alcoholic beverages. The threshold will be less than nine cocktails if you get things like soft drinks throughout the day, too. The Premium package also includes Starbucks coffee and energy drinks, which could easily justify someone upgrading. 
Coca-Cola products are served onboard
Image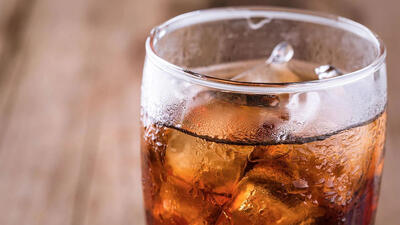 Norwegian used to have Pepsi products onboard. In August 2022, however, they began to switch to Coca-Cola products. 
Now, guests can choose from products such as Dasani, Sprite, Coca-Cola, and Diet Coca-Cola, amongst others. 
Packages can be used while visiting Great Stirrup Cay
Image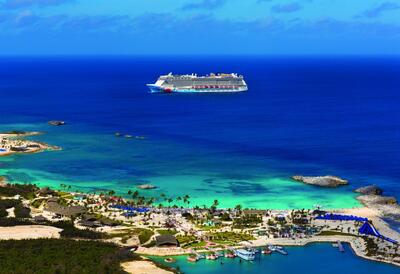 Does your cruise ship's itinerary include a stop at Great Stirrup Cay, Norwegian's private island in The Bahamas? 
Great news! You will be able to utilize your drink packages while ashore. This means that you can sip on your favorite fruity cocktail while lounging on the white sands or enjoy a refreshing beer with your complimentary BBQ lunch. 
Read more: Great Stirrup Cay: Everything you need to know about Norwegian's private island
Unfortunately, NCL drink packages cannot be used at Harvest Caye 
Image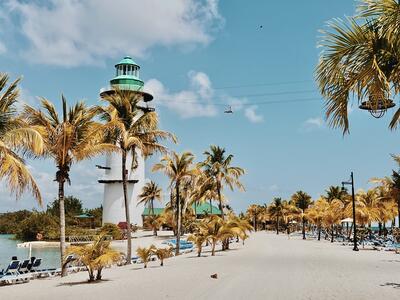 Harvest Caye is Norwegian's other private destination in Belize. The island was developed in partnership with the Belizean government, and local inhabitants own the businesses and work onsite. 
This means that, unlike most mainstream cruise lines' islands, food and drinks are not included, even if you have a beverage package. Moreover, you cannot use your cruise ship card to make purchases on the island, meaning that you'll have to bring cash and credit cards ashore with you. 
On the island, you'll find eight different places to order food and drinks, with offerings like typical bar food, as well as fruity cocktails and even local Belizean beer!
What drink packages can be bought when sailing around Hawaii onboard Pride of America? 
Image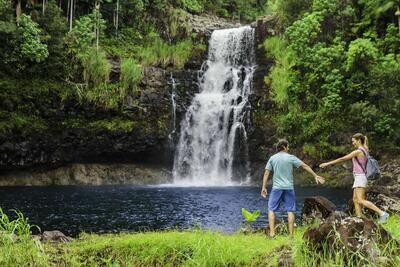 There's actually a sixth Norwegian beverage package that can be bought-- only if you're sailing onboard Pride of America, that is. 
With the Hawaii Beverage Package, you will get unlimited craft cocktails, as well as premium spirits, wines by the glass, a variety of beers, still and sparkling bottled water, sodas, juices, and Starbucks coffee while dining. 
Like the Unlimited Open Bar Package, it includes beverages $15 and under. It costs $109 per person, per day. 
You can get two drinks per transaction
Image
Whenever you go to the bar, you can get two drinks at a time. This is different from other cruise lines, such as Royal Caribbean, which only allows you to get one. Of course, you are not allowed to share the drinks with other guests. 
All guests staying in the same cabin must purchase a drink package
Image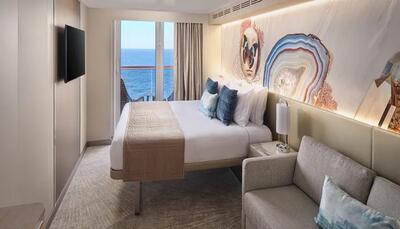 Are you traveling with three or four people in your stateroom? If one person gets a drink package, then everyone else in the same cabin must get one, too. For instance, let's say that one parent is interested in the Unlimited Open Bar Package. 
The other parents will have to get an alcoholic package, and any children in the stateroom will have to get the Unlimited Soda Package. This is important when you are budgeting for your vacation, as this could easily rack up another $1,000 or more!
Consider booking a Free at Sea offer to get a free NCL drink package
Image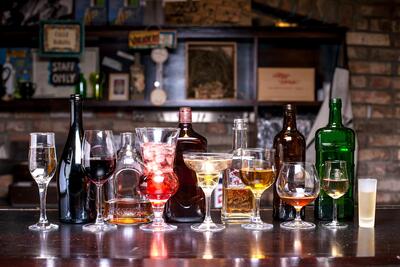 With Norwegian Cruise Line's long-running "Free At Sea" deal, you can "save up to $1,400 on all the spirits and cocktails, wines, draft beer, juice and soda."
While you can get an Unlimited Open Bar Package for free, the promotion is not completely free, as you'll be responsible for paying all of the gratuities, which amount to 20% of the package's retail value.
The Unlimited Open Bar Package retails for $109 per person, per day, meaning that you will have to pay $21.80 per day in gratuities. 
Read more: The best cruise booking perks – and are they actually free?
You can upgrade to the Premium Plus Beverage Package
Image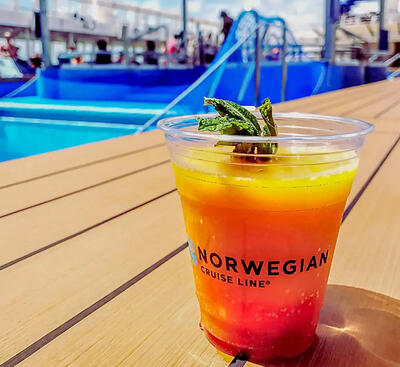 If you opt to book a Free at Sea offer, you are able to upgrade your beverage package. For $49 dollars, you can upgrade to Free at Sea Plus, which includes the Premium Plus Beverage Package, as well as additional shore excursion credits and even unlimited Wi-Fi!
Consider whether your cruise is port-intensive or not
Image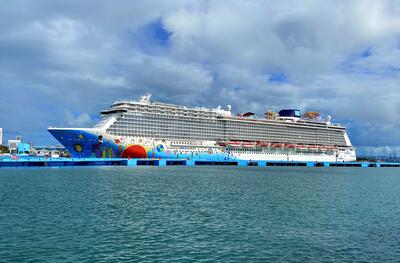 An important factor to consider when deciding on whether or not you should purchase a drink package is your cruise's itinerary. If you will be visiting a lot of ports, you might not get the full value of a drink package, especially if you're paying full retail value, rather than opting for a package through Free at Sea.
If you will be spending most of your day ashore exploring, you may find it difficult to take full advantage of your drink package. The less you are on the ship, the less you will be drinking the ship's alcohol. Plus, you can enjoy drinks in port for a fraction of the cost that you would find onboard.
On the other hand, if your Norwegian cruise is filled with more days at sea, you will have more time onboard to utilize your drink package. It is easy to drink more when you are lounging by the pool all day!
How to purchase a Norwegian drink package
Image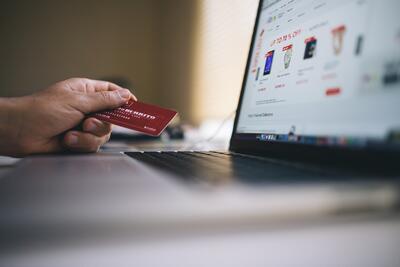 If you don't book a package through Free at Sea, you can buy any beverage plan online through Norwegian's website. Once onboard, guests can only buy drink packages on the first day of embarkation. 
You can get free drinks if you gamble a lot
Image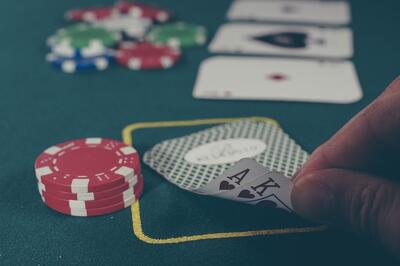 Casinos at Sea Players Club is Norwegian Cruise Line's casino loyalty program. The more you gamble, the more benefits that you can unlock, such as a complimentary drink card, a free shore excursion, and priority disembarkation. 
Once you earn 5,000 points, you'll become part of the Pearl tier and able to enjoy complimentary house drinks while actively playing in the casino. 15,000 points levels you up to Sapphire, which gives you premium drinks. Finally, Ruby -- which requires 35,000 points -- allows you to order ultra drinks. 
Rise up the ranks of Norwegian Cruise Line's loyalty program
Image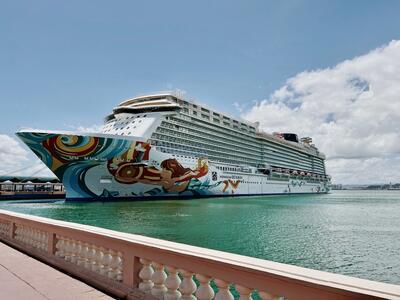 Norwegian's most loyal cruisers will be able to enjoy complimentary beverages and discounts on drink packages. As soon as you finish your first sailing, for instance, you'll become a Bronze member, which gets you perks like 30% off an Unlimited Open Bar Package. 
When you earn 20 points, which is equivalent to 20 nights onboard in a standard cabin or 10 nights onboard in a suite, you'll move up a tier and become a Silver member. At this point, your discount on an Unlimited Open Bar Package increases to 40%, and you will get invited to an exclusive cocktail party. 
NCL guests become a Platinum member after earning 75 points. Not only does your Unlimited Open Bar Package increase to 45%, but you also will get a dinner for two with a bottle of wine on sailings that are 5-nights or longer and a wine tasting. 
Diamond and Ambassador Latitudes members get a whopping 50% off of a drink package. 
Read more: NCL Latitudes Benefits, Tiers and Cruise Loyalty FAQ
For those who don't want a drink package, bring your own wine onboard to save some money
Image
Passengers of legal drinking age can bring onboard a 750ml bottle of unopened wine or champagne or a 1,500ml bottle of magnum champagne. 
If you choose to bring a bottle of wine or champagne onboard and consume it outside of your stateroom, like during dinner, you may be charged a corkage fee between $15 and $30 per bottle.