Before you book your cruise, you need to make sure that you are getting some sort of perk thrown in for free, such as drinks, gratuities, or onboard credit. These benefits can save you hundreds of dollars on your upcoming cruise and can help make your vacation more affordable!
Cruise booking perks are meant to incentivize travelers to book a cruise over a land-based vacation, as well as with one specific line over another, like Carnival instead of Royal Caribbean. 
In order to maximize what perks you can get, it is important to do your research before placing your deposit. It is also important to understand any and all caveats. "Free" does not always mean "free," and you may end up paying more than you intended.  
Here's a list of common free cruise booking perks and what they actually cost.
Cruise line drink packages
Image
One of the most popular cruise add-ons are drink packages. Most mainstream cruise lines do not include alcoholic beverages in their base fare (Yes, you read that right!). Without a drink package, you will be paying for each drink individually. 
These packages can be pretty costly, so it makes sense that you might be intrigued with the words "free drinks." Rarely, however, are they completely free. 
With Norwegian Cruise Line's long-running "Free At Sea" deal, for instance, you can "save up to $1,400 on all the spirits and cocktails, wines, draft beer, juice and soda." 
Image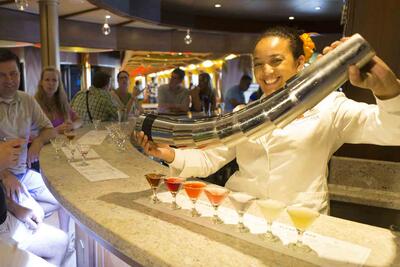 A little bit more reading reveals that this does not include all top-shelf spirits and cocktails. Unless, that is, you book their "Free At Sea Plus" promotion. If you opt for the latter, you will not be limited to select cocktails, spirits, beer, and wine under $15. In fact, you will be able to order whatever you want!
Seems too good to be true, right? This promotion is not completely free. You will be responsible for paying all of the gratuities, which amount to 20% of the package's retail value. 
The standard package, or the Unlimited Open Bar Package, retails for $109 per person, per day. This means that you will be paying $21.80 per day in gratuities. The Premium Plus Beverage Package retails for $138 per person, per day, so you will be paying more per day for this option, or $27.60 per day. 
Image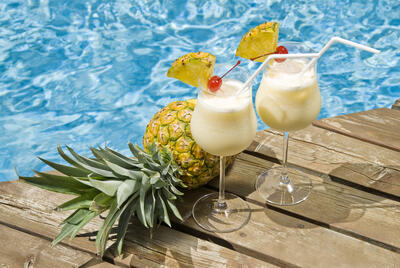 For a 7-night cruise, this will cost you either $152.60 or $193.20. For some, this might be more than you were planning on spending on alcohol, while others will think this is a fantastic deal. You have to remember that you will be charged for each adult over the age of 21 in your cabin. For two people, this could put your alcohol cost close to $300 or $400 for a 7-night cruise. If you are not a big drinker, this might be more than you intended on spending. 
Similarly, MSC Cruises will often advertise free drinks, too. When priced out, a 7-night cruise to the Caribbean from Orlando onboard MSC Seashore that departs in March 2024 starts at $389 per person. 
If, however, you want an Easy Plus Drink Package, Browse Wi-Fi Package, and up to $100 in onboard credit, you'll have to pay a minimum of $679 per person. 
Image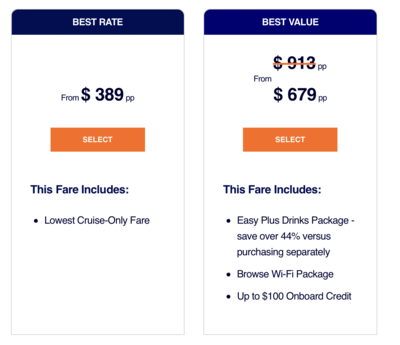 The Easy Plus Drinks Package is currently around $61 per person, per day on sailings that are longer than 6-nights and covers beverages up to $10. That alone is $427 before gratuities are added! The "Best Value" rate is only $290 more, meaning that you'll get a lot more included for less than if you were to purchase a drink package and wi-fi separately. 
If you find a cruise line offering free drinks, it is crucial that you read the fine print to calculate how much you will be responsible for paying, as well as what the specific package offers. 
If, for instance, you don't want to worry about what is included and what is not, you would not be happy with Norwegian's Unlimited Open Bar Package and would want to upgrade to the Premium Plus Beverage Package. 
Cruise ship wi-fi
Image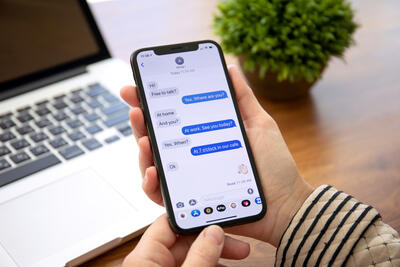 Hoping to stay connected with friends and family while at sea? Then you will have to buy an internet package. 
Thankfully, some cruise lines offer free internet as a complimentary perk when booking, such as Norwegian Cruise Line. Like drink packages, though, most lines offer different tiers of internet packages. You might find a basic tier that is good for things like checking emails, while the premium option will be best for those wanting to stream videos or video chat.  
Referring back to the MSC Cruises offer above, the higher price includes their Browse Wi-Fi Package, which includes unlimited data, 24-hour access, and the ability to browse the web, as well as send and receive emails, images, and chat on messenger apps like WhatsApp. 
Image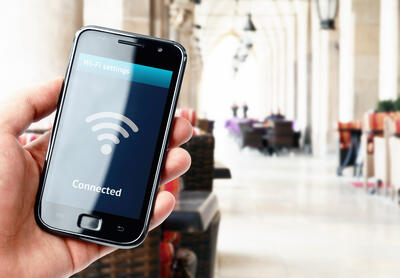 Their second package, Browse and Stream, lets you video chat, stream music and videos, and post videos on social media. 
Norwegian's standard "Free at Sea" does not actually include a "package." With this deal, you will only get 150 minutes of wi-fi on a 7-night cruise. If you want unlimited connectivity, you will need to consider booking "Free at Sea Plus."
As of August 2023, Norwegian's website advertises the unlimited wi-fi package at $29.99 per device, per day, with the unlimited premium wi-fi package -- that includes streaming and certain social media apps -- costing $39.99 per device, per day. This would mean that the minimum price for wi-fi would be about $210 for a weeklong sailing. 
If you can budget 150 minutes across 7-nights, about 20 minutes per day, you might not even be considering purchasing a package. 20 minutes is a decent amount of time to send a few messages to loved ones to inquire about how things are going back at home. 
Read more: How to get free wifi on Norwegian Cruise Line
Specialty dining experiences
Image
Some would not even think twice about spending extra money on specialty restaurants, especially if you are sailing on a newer ship with more complimentary dining options. If, however, you could try one of these restaurants for free, why wouldn't you?
Specialty venues cost more because of the intimate, higher-quality dining experience; however, they are not a requirement to enjoy your vacation. Each night, you will be able to dine in the ship's main dining room and indulge in a three-course meal that is included in the price of your cruise!
Norwegian's "Free at Sea" offer includes two specialty meals if you book a weeklong cruise in a balcony or above. You'll only get one if you stay in an interior or ocean view room.
Image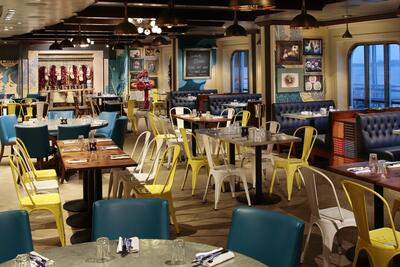 Like the drink package, though, you will have to pay the gratuities, and you can expect to pay around 20% for those. Considering that the French restaurant Le Bistro charges around $35 for their pork chop, spending around $20 for two meals is a great deal if you're interested in trying these premium offerings. 
When dining at an á la carte restaurant, this promotion covers one appetizer, soup or salad, entrée, and dessert. If the restaurant has a single cover charge, the promotion will cover it in its entirety. 
Prepaid gratuities 
Image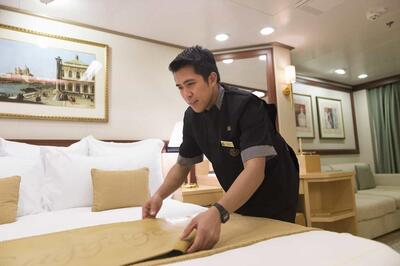 The rate that you see on the cruise line's website is not the total price you will end up paying. Most mainstream cruise lines do not include gratuities in their base fares. If you do not prepay them, they'll be automatically added to your onboard account to be settled at the end of your cruise. 
For a 7-night cruise, these can add up to over $100 per person! Carnival Cruise Line, for instance, charges $16.00 per person, per day for standard cabins. If you're traveling with a party of four, you can expect to pay an extra $448. 
While you can request to have the rate removed or adjusted at Guest Services, it is frowned upon. If you have any issues, you should speak with the Guest Services team, who will help you get any and all concerns resolved!
Image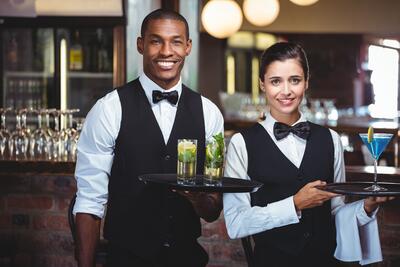 Regardless of whether the promotion is covering gratuities for the first and second passenger or all guests in your cabin, it is truly a steal! There's nothing else you will have to pay. Unless, that is, you purchase any drink packages, spa treatments, etc. that are subject to additional service charges. 
Read more: 10 do's and don'ts of cruise ship tipping
Onboard credit
Image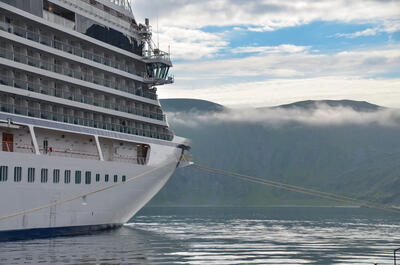 Onboard credit is great because you get to decide how you want to spend it. Want to apply it towards a nice specialty meal? Maybe wi-fi? You can even use it for your gratuities, any shopping that you do, or a pampering spa treatment. 
When you see a deal that advertises onboard credit, you should be weary of the amount. If, for instance, a cruise line is saying that you can get up to $200 in onboard credit, you might only get $25 or $50 for an interior or ocean view room. The amount you will get increases with every stateroom category. 
At the time of writing, Celebrity Cruises' website was advertising a sale that included "up to $200 in onboard credit." I selected a 7-night cruise on Celebrity Beyond departing in May 2024 to see how much onboard credit I would actually receive.  
Image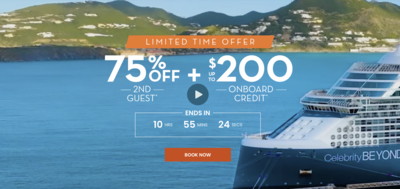 The cheapest available cabin was an inside guarantee, and I was surprised to see that Celebrity was going to give me $100 for two people! If I opted to splurge on a balcony guarantee, this amount would increase to $200. Of course, I would save money if I went with the interior room, rather than spending more on a balcony just for the extra $100. 
It is important to note that if you do not use the onboard credit, it cannot be redeemed for cash. 
Exciting shore excursions
Image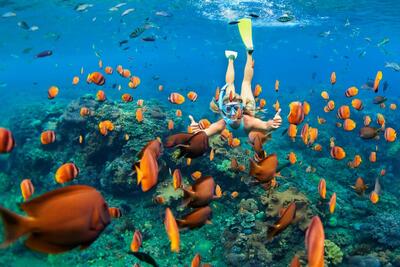 While many think of the cruise ship as a destination, you cannot forget that it is a means of transportation that will take you to amazing ports of call where you will have the opportunity to book one-of-a-kind shore excursions. These, of course, are not included in your cruise fare. 
Norwegian offers $50 per tour for the first guest in a stateroom with "Free at Sea;" however, you can take advantage of another $50 for the second guest if you book "Free at Sea Plus." Most tours can cost upwards of $100 per person, so while it will not cover the entire price, it will help lower your total excursion bill. 
You will have to be okay with either limiting your excursion options by searching for those that the credit will pay for in full or paying the difference out of pocket. 
If you book a cruise on a luxury line -- like as Regent Seven Seas-- your fare might include unlimited excursions.
Discounted passenger fares
Image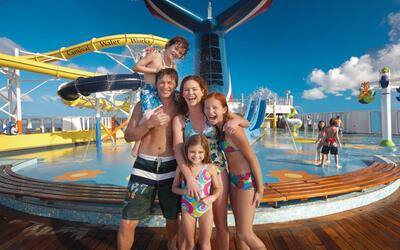 Cruise lines assume that there will be a minimum of two passengers per cabin. Some, however, are outfitted to fit three, four, and even five people! 
Usually, the fares for these additional passengers is less than the fare for the first and second guest. Why? Because the cruise line thinks that it is worth it to charge less for the fare in hopes that they'll spend money on other add-ons, like drink packages, wi-fi, etc. 
Some cruise lines, like Royal Caribbean and MSC Cruises, also offer "kids sail free" deals throughout the year. You'll have to be okay with your kids sharing a room with you, as you won't be able to book a separate cabin for them and expect them to sail for "free."
Note that even if the fare is advertised as "free," you'll have to pay the same taxes, port fees, and gratuities that the first and second passengers are subject to. In other words, no guest onboard any ship is truly sailing free of charge. 
Free stateroom upgrade
Image
Do you fantasize about waking up and walking outside onto your private verandah? Join the club! Balcony cabins are popular for a reason. They, however, are not the cheapest accommodations available. In fact, sometimes a balcony can cost hundreds of dollars more per person than an inside stateroom. 
When cruise lines offer cabin upgrades as a booking perk, it'll either be for a better room within your category (i.e., a balcony that is more centrally located versus one located at the front of the ship) or from one category to another, like from an interior stateroom to an ocean view.  
If this is not available when you book your cruise, not all hope is lost! Some cruise lines, like Royal Caribbean, have implemented a bidding program, which allows cruisers to bid to upgrade their cabin before their sail date. Of course, nothing is guaranteed, so it is important that you're okay with the stateroom you book!
If you end up upgrading from a standard cabin to a suite, you will be responsible for paying the higher gratuity rate, which is something to consider when placing a bid. 
Solo supplements 
Image
For those who like to sail on their own, the solo supplement charge can be a deal breaker. Many cruise lines require solo travelers to pay double the cost since standard pricing assumes double cabin occupancy.
If you are unable to book a solo cabin, you should look for cruise lines that are offering deals that waive the solo supplement fee. Virgin Voyages, for instance, is known for having promotions like this. One con is that you might have limitations in your itinerary and ship choices. 
Virgin Voyages recently ran a promotion that waived the single supplement fee. It, however, only applied to European cruises onboard Resilient and Valiant Lady through October 2023. This would not be useful if you were trying to plan a Caribbean cruise for spring break 2024.  
Airfare credit
Image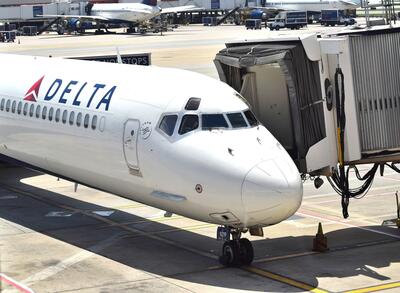 Not everyone is lucky enough to live within driving distance of a cruise port. Even if you are, you might not love the ship or itinerary options, meaning that you will have to travel elsewhere. 
Occasionally, you can find cruise lines that offer airfare credits to help minimize the burden of the cost of plane tickets. At the time of writing, Holland America Line's website stated that you can "earn up to $500 in air credit per person when you book select 2023 Europe cruises."
Similarly, Norwegian Cruise Line typically has a deal that allows you to purchase airfare for one guest and get a second flight for free. 
Image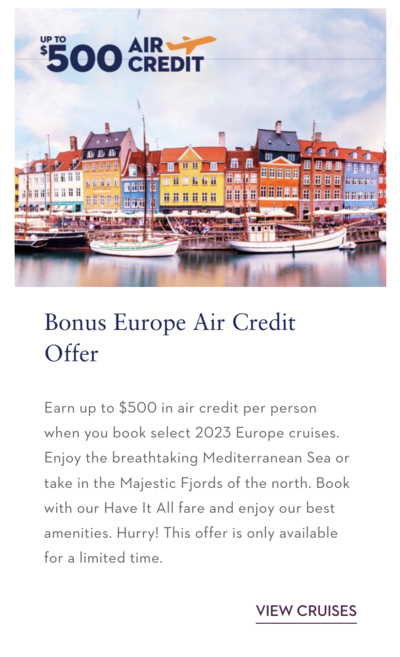 I went on Norwegian's website to see how much they would charge for flights from Charlotte to Miami in June 2024. They estimated $558 for one person, and while this is cheaper than paying American's current prices of $445 per person, I would not know my flight information until 30 days prior to embarkation. 
Smaller airlines -- like Spirit and Frontier -- have yet to release their summer 2024 schedules, meaning that cheaper flights might be available! Plus, the cost of those American flights could drop at some point. 
The cruise might also try and book your flight for the day your cruise is scheduled to depart, rather than the day before. This is a costly mistake that could end up causing you to miss the ship! 
Image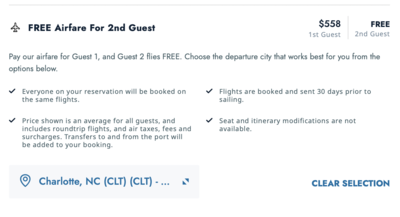 There are pros and cons that accompany having a cruise line take care of your flights. If, for instance, you have a preferred airline or flight times, you may have to compromise and take whatever the cruise line gives you. Plus, sometimes it is more expensive than if you were to book the flights yourself. 
Read more: I booked my flight through the cruise line, and here's why you should consider booking airfare through your cruise line too
All-inclusive cruise fares
Image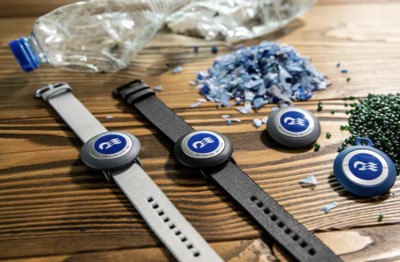 Some cruise lines -- such as Celebrity Cruises, Princess Cruises, and Holland America Line -- have begun offering different tiers of cruise fares. 
You can still book a standard rate that includes the basics (i.e., accommodation, transportation between ports of call, entertainment, and select food and beverages); however, you now have the option to book a rate that is more inclusive. Depending on what cruise add-ons you are debating, this could save you money on your vacation!
Celebrity, for instance, offers their "All Included" rate that includes a Classic Drinks Package and wi-fi. On the other hand, Princess Cruises has two different tiers to choose from, in addition to the standard fare: Princess Plus and Princess Premier. 
Image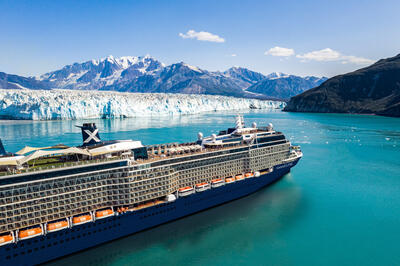 With Princess Plus, you will receive the following benefits:
Princess dining, accommodations and entertainment
MedallionClass® experience
Plus Beverage Package (includes drinks up to $15 each)
Wi-Fi (1 device per guest)
Crew appreciation (which are just cruise tips)
2 Premium desserts per day
2 Fitness classes per cruise
2 casual dining meals per guest
OceanNow delivery ($14.99 one-time activation fee for Princess Standard guests)
Room service delivery 
Unlimited juice bar 
If there are not any cruise booking perks available, choosing one of these fares might be a great compromise and save you money in the long run!
What are some other ways to get cruise booking perks?
Image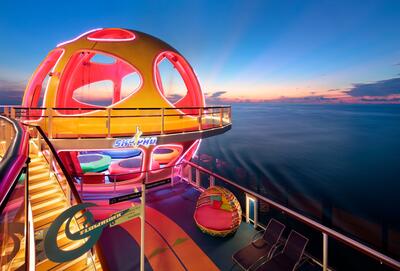 Working with a travel agent is a great way to not only find cheaper rates and get additional booking perks, but to also have an advocate who will assist you throughout the planning process. 
They will offer you advice on which cabin to select based on your preferences and will take care of booking cruise add-ons. Plus, they sometimes have access to rates that are not made available to the general public and can often offer benefits like onboard credit or a free specialty dinner.
In fact, I recently booked a cruise onboard Royal Caribbean's Freedom of the Seas. Taking my travel agent's advice, I was able to get onboard credit through Royal Caribbean since I made the booking while on a cruise, as well as onboard credit through the travel agency! This totaled to $100 in free money that I was able to put towards a drink package. 
Read more: 14 ways to get the best cruise deals