Do you need to fly to your next cruise port? Did you know that many cruise lines offer the ability to book your airfare directly through them? 
Booking airfare directly through a cruise line can cut back on the stress of travel planning and allow you more time to focus on the fun things about your next cruise vacation! 
Occasionally cruise lines offer deals, promotions, or the option to book airfare to the cruise port through the cruise line themselves. 
Booking airfare through your chosen cruise line can be a great option to seamlessly organize your next cruise vacation! 
Read on to find out why I recommend arranging your airfare through your cruise line for your next cruise vacation, based off of my recent experience. 
My Experience
Image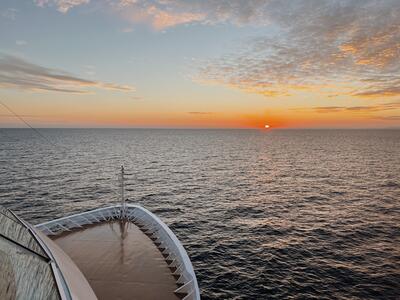 This past December, I traveled with Viking Cruises on a European cruise itinerary that embarked from Rome, Italy. In order to get to the cruise port I needed to fly from the United States to meet up with the ship that I would be sailing on, at the cruise port in Civitaveccia, Rome. 
At the time of booking my cruise, the cruise line was running a promotion of free airfare if prospective guests chose to book their airfare through the cruise line. 
This was a great deal. This promotion meant that I essentially was able to get my airfare both to Europe and back to the United States for free, or complimentary with my cruise reservation. 
So how did this work? When I made my reservation, I entered in which airports I would like to begin my trip from, and where I would like to fly back to once the cruise was over. Normally, without a promotion, booking airfare through a cruise comes with a cost. But often this cost is cheaper than what guests can find on their own through the airlines. 
Once your cruise reservation is made, representatives from your chosen cruise line will make your flight arrangements for you, and will send you emails that will detail your flight information. 
Usually guests will receive their flight information a couple months before the cruise sailing begins. I received my initial flight information about six months before my cruise. There were a couple times when my flights had to be changed or adjusted prior to my cruise sailing, and when this happened, the cruise line was prompt about sending me an email notification right away about any changes that occurred. 
Booking the airfare through the cruise was incredibly easy. Once I received my flight information, I was able to add my flight confirmation numbers to my airline loyalty accounts, monitor my flights, and change my seats. I highly recommend downloading the app for the airlines you will be using onto your smart phone. 
Below are some of the reasons I personally enjoyed booking my airfare through my cruise line, and some reasons why I did not like it. 
Pros of Booking Airfare Through the Cruise Line
Image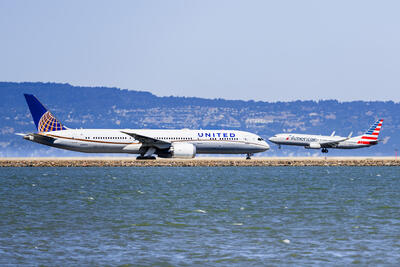 A big pro of booking airfare through a cruise line is that it removes a lot of stress from the planning process. 
If anything happens with guests' flights, it is up to the cruise lines in order to ensure that their cruise passengers arrive to the ship. If anything happens to passengers luggage, the cruise line already has guests' flight information, and can help guests get their luggage sent to the ship. 
Probably the largest pro of booking airfare through the cruise, is that transfers are included. This means that representatives from the cruise line, will meet guests at the airport and bring them to the ship with transportation in the form of a car or coach bus. This is incredibly helpful when flying into airports that are far away from the cruise port. 
For example, when I flew into Rome, the airport is over an hour away from the cruise port. If I had made my own flight reservations, it would have also been my responsibility to arrange transportation to the cruise port, which likely would have been very expensive in either a taxi or Uber.  
Transfers back to the airport, when it is time to disembark, are also handled by the cruise line. Guests will be taken to the airport in plenty of time to make their flights. 
For example, when it was time for me to fly home from the European cruise, I was flying out of Amsterdam, Netherlands. The airport is relatively notorious for taking a long time to get through security and to your gate. The cruise line took guests on a nice charter coach bus to the airport, and we were walked to security and shown where to go in plenty of time. 
I really enjoyed my experience of booking airfare through my chosen cruise line, and I will likely do it again the next time I sail on a European cruise! 
Why you Might Want to Book your own Airfare
Image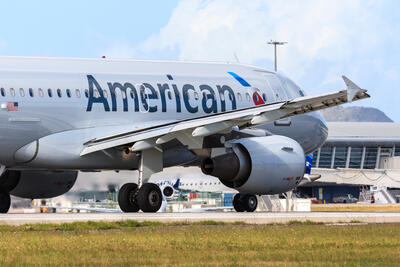 The largest con of arranging airfare through a cruise line, is that they often have guests flying into the city where the ship is docked the same day that the cruise embarks. 
This means that if guests' flights are delayed, it could risk meaning that guests arrive late on their embarkation day. 
Often it is recommended that guests fly into a their port city 24 hours before they board their cruise ship. This helps make sure that if anything goes wrong during travels, such as delays or delayed luggage, that these issues can be resolved before guests need to board their ship. 
Airfare through a cruise may help simplify your travels, but it also leaves very little room for flexibility. For example, if your European cruise begins in Barcelona, booking your airfare through the cruise would mean you would get very little to absolutely no time to explore your embarkation city, due to arriving the day you need to board your ship. 
This is what happened to me when I flew into Rome the day my cruise began. Once I landed, I met up with the cruise transportation and went straight to the port, and was unable to experience any of Rome. 
Flying in the day before the cruise begins, also means that guests could get a good nights sleep before their cruise begins, which would help with any jet-lag that could occur while traveling. 
Conclusion
Image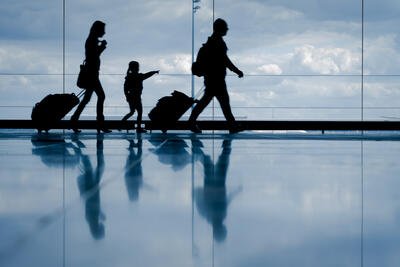 Booking airfare through a cruise all comes down to personal preference, and things such as budget, cruise port locations, and travel logistics. 
Of course, every cruise line is different. This means that each cruise line may have a different way of doing things when it comes to offering airfare reservations directly through them. It is important to double check how your chosen cruise line conducts their airfare reservations prior to paying for this extra service. 
Having everything organized by the cruise line helps to simplify logistics, while at the same time ensures that the cruise line takes care of you from leaving your home before your cruise, until you arrive home after your cruise.
Because of its ease of travel logistics, and often being the more affordable route, I would recommend booking your airfare through the cruise line for your next cruise sailing, should you need it!