Are you planning to book a Celebrity Cruise soon or need to make a payment on an upcoming Celebrity cruise? If so, you probably want to check your American Express credit cards!
American Express cardholders started to receive lucrative Celebrity Cruise offers today through Amex Offers with a savings potential of 35% off purchases.
Based on our findings, there are two variations of the offer from Celebrity Cruises. Some cardholders received an offer from Celebrity Cruises to earn an additional 35,000 Membership Reward points when spending at least $1,000 with the cruise line.
Image

Other cardholders reported a variation of the same Amex Offer from Celebrity Cruises with a smaller spending threshold. These cardholders received an offer to spend at least $500 with Celebrity Cruises and receive an additional 17,500 Membership Reward points.
Image

With these offers from Celebrity Cruises, you will be saving at least 35% on your qualifying purchase, which is a pretty incredible deal if you ask us! 
You can also consider transferring these bonus Membership Reward points to your preferred partner airline, and you can easily save closer to 50% with this offer from Celebrity Cruises. 
Double dip during wave season sales
This targeted Amex Offer comes at a great time for those looking to book an upcoming Celebrity Cruise, as it's currently wave season for the cruise industry.
Image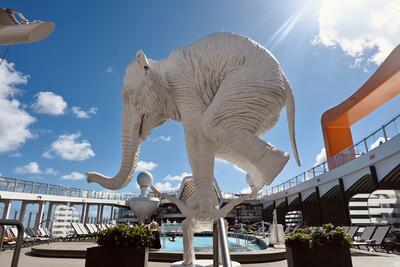 Starting in January, Celebrity Cruises unveiled their wave season promotions with some serious savings for cruisers. The Semi-Annual Sale features 75% off second guests, in addition to savings of up to $800 per stateroom and up to $800 onboard credit per stateroom. Of course, this is all dependent on length and number of passengers in your stateroom.
Generally speaking, wave season runs from January to March and during this time, the cruise lines release some of the best deals of the year for upcoming bookings.
On top of this, Celebrity Cruises is adding an addition $50 off each stateroom for President's Day bonus savings, making it a perfect time to take advantage of your Amex Offer!
Image

We've also noticed that Celebrity Cruises has some really enticing last-minute sailings for itineraries departing within the next few months. For example, I just booked a 4-night sailing on Celebrity Silhouette for March 3 and the total cost was $800 for two people, including $100 onboard credit.
Considering Celebrity Cruises is a higher-end cruise line, these prices are competitive for short-night sailings, especially during the busy spring break season.
Celebrity Cruises' wave season promotion is valid through March 1 and applies to most sailings through April 30, 2025.
Targeted Amex Offer
It's important to remember that this offer from American Express is targeted. Essentially, not every cardholder will receive an Amex Offer from Celebrity Cruises.
All of our cardholders received this Amex Offer from Celebrity Cruises on their American Express Platinum Cards, although some reports online say some cardholders have received the offer on their American Express Gold Card.
Some members reported seeing this same Celebrity Cruises offer through Amex back in January, but it appears the cruise line has decided to roll out more offers to American Express cardholders.
Image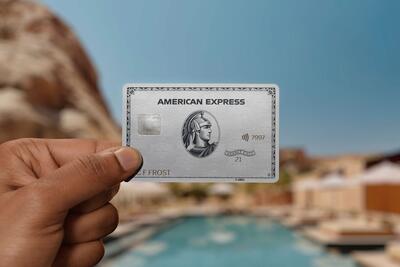 To see if you qualify for this Amex Offer, you simply need to login to your American Express account and check the Amex Offers section on each card's homepage.
If you see the deal displayed on your card, it's best practice to add the offer right away, regardless of whether you plan to use it. Some Amex Offers have a threshold and disappear once enough cardholders add a specific offer to their account.
Once you've added the offer to your card, you simply need to make a qualifying purchase with your American Express card and the Membership Reward points will automatically be added to your account.
Qualifying Purchases and Limitations
If you receive the Amex Offer from Celebrity Cruises, you need to redeem the offer by March 31, 2023.
Image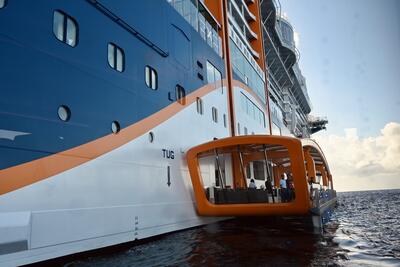 You are required to add the Amex Offer to your American Express card to active it before making a qualifying purchase on the exact card that you've added the offer to. This means your card's authorized users cannot make a qualifying charge unless their specific card has an offer. You can only add one Amex Offer per American Express card on your account.
With this in mind, be sure to check if your authorized users have the Celebrity Cruises reward offer as well. As long as the American Express card is under a different login with a different card holder, it qualifies.
Celebrity Cruises specifies that all purchases must be made in U.S Dollars and it's only valid for qualifying reservations booked with Celebrity Cruises online at the US website: www.celebritycruises.com/amex. You can also call the US reservation phone number at 1-844-530-3783 to make a qualifying purchase.
Image
Finally, you can also make payments through your travel advisor as long as Celebrity Cruises is the merchant of the transaction and takes place between 1/3/2023 and 3/31/2023.
The Amex Offer says the spending threshold ($1,000 or $500, depending on your offer) excludes money spent for onboard purchases, corporate sales, corporate sales gift cards, physical gift cards purchased online, e-gift cards and art auctions.
The Amex Offer from Celebrity Cruises is only valid on Celebrity brand, therefore excluding sister-brands Royal Caribbean and Silversea Cruises. Specialty cruises are also excluded from this offer, such as Music & Themed, LGBTQ+ VACAYA cruises, and Tie the Knot.
If you qualify for the bonus reward points, American Express states in the offer terms that you will receive the points within 90 days of the 3/31/2023 expiration date.