Pickleball's popularity has sky rocketed throughout the country in recent years. Between August 2021 and August 2022, it is estimated that over 36 million people played pickleball in the United States. If you are worried about missing your favorite lesiure sport while onboard your Celebrity cruise, you have no reason to fret!
Celebrity Cruises is now offering pickleball onboard nine of their cruise ships!
Keith Lane, Senior Vice President, Hotel Operations, Celebrity Cruises, said, "We are so excited to offer this social, fun and trending activity to both new and seasoned cruisers alike, whether traveling solo, as a couple, or as a group...imagine playing on the ship's top deck with views of some of the world's most amazing places all around you. What an experience!" 
What is pickleball?
Image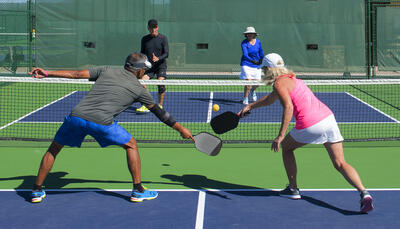 Pickleball is a paddle sport that is like a hybrid of tennis, ping pong, and badminton. The game is played with a paddle larger than one you would use for ping pong and a hollow plastic ball on a 20x44 court. It can be played in singles in a one-on-one format for a total of 2 players or doubles for a total of 4 players. 
While it may seem to mimic tennis in may ways, it is important to keep in mind that the court is actually less than a third of the size of a tennis court. 
The game is easy to learn and accessible to a wide range of fitness levels and ages, which is one of the reasons it has grown so quickly. It is overall a low-impact sport. 
The objective of the game is to hit the ball to the other side of the court and prevent your opponent(s) from returning it back to your side. Points are scored one of two ways: when the opponent fails to return the ball or hits it out of bounds. The first team to reach 11 points wins, so long as they are 2 points ahead.
Today, the game has grown so much that is has a professional league: the Professional Pickleball Association (PPA). Additionally, the PPA Tour has received investments from well-known celebrities, such as Tom Brady, LeBron James, Naomi Osaka, and Patrick Mahomes. 
What ships is pickleball be available on?
Image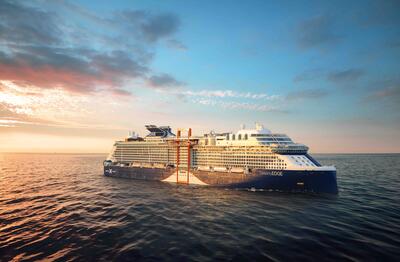 As of March 2023, only nine Celebrity ships have pickleball onboard:
Celebrity Apex
Celebrity Constellation
Celebrity Eclipse 
Celebrity Equinox 
Celebrity Infinity
Celebrity Millennium
Celebrity Solstice
Celebrity Summit
There is no announcement yet as to whether Celebrity Ascent will have pickleball onboard when she debuts later in 2023. 
The location of pickleball courts will vary by the class of ship. On Celebrity Beyond and Apex, you will find the courts located at the Rooftop Garden. On Solstice Class ships (i.e., Celebrity Eclipse, Equinox, and Solstice) and Millennium Class ships (i.e., Celebrity Constellation, Infinity, Millennium, and Summit) pickleball can be played at the Sports Deck on Deck 15 and Deck 12, respectively. 
Read more: Solstice Class vs. Edge Class on Celebrity Cruises
Due to the fleet's wide range of destinations, you can play pickleball while on a cruise to the Caribbean, Alaska, or even Europe! 
How to play pickleball onboard a Celebrity cruise ship
Image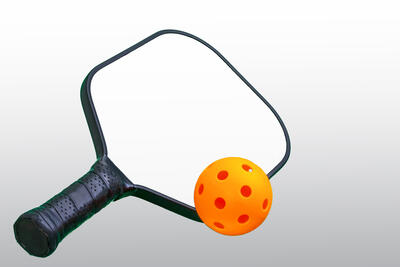 If you are sailing on a ship that offers pickleball, it will be available at no additional cost to players of all skill levels. 
Read more: 18 free things to try on your next cruise
You can choose to play during an organized event or tournament led by the cruise ship staff, but there will also be separate times for scheduled adult (18+) play and family (ages 6+) play. To find out exactly when pickleball is offered, check the Celebrity Cruises app. You do not want to show up with your family only to find out that is it an adults-only time!
Each Celebrity ship will have equipment (i.e., pickleball net, paddles, and balls) onboard for passengers to use; however, you are welcome to bring your own, too. 
What to wear when playing pickleball
Image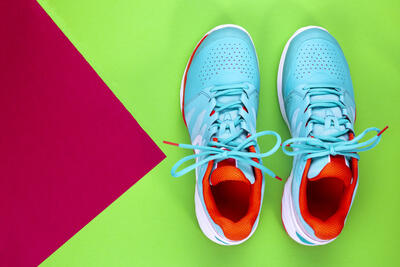 You will make to make sure that you pack comfortable, versatile athletic clothing. Otherwise, you could find yourself in a position where you do not have appropriate clothing to play:
Athletic shorts, pants, or leggings
Athletic top or comfortable t-shirt
Closed-toed shoes with shoelaces
Hat to help block the sun on the top deck
Sunglasses and sunscreen
Depending on your itinerary, you may want to pack warmer athletic clothes. Playing outdoors while on an Alaskan cruise in shorts and a t-shirt would not be very pleasant. 
Why should you play pickleball on your next Celebrity cruise?
Image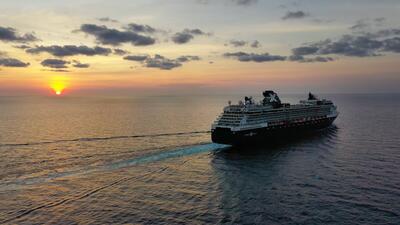 Opportunity to meet and other guests
Playing pickleball, like other sports, while onboard a cruise ship presents you with an opportune time to meet other guests. This is especially beneficial if you are a solo cruiser. 
If you play early on during your sailing, you might find yourself playing with the same guests throughout the cruise and running into them around the ship. 
A fun way to stay active
Many people taking a cruise plan to spend their time lounging by the pool and sipping on fruity cocktails while indulging in three-course meals each evening. Others, however, like to stay active. Pickleball is a great way to keep your body moving while on your cruise in a way that does not feel like traditional exercise. 
If you are traveling in a group of friends or with family members, you can spend more quality time together while playing pickleball and staying active. It is a great compromise for those who do not wish to spend their vacation tucked away in the fitness center. 
Once-in-a-lifetime opportunity at sea
It is not every day that you have the opportunity to play pickleball onboard a cruise ship in the middle of the ocean. Even if you have never played before and are unsure if you will like the game or not, you might as well try it while being able to soak in those 360 ocean views. If you play a round or two and decide it is not for you, you can say that you played pickleball in the middle of the ocean before heading back to the pool deck.