We share lots of cruise updates and advice here, and this is a weekly roundup of everything you may have missed from this week.
If you're busy but want to keep up with all the helpful cruise advice we share, this is an easy-to-digest look at the recent articles and updates we've shared 
1. Our best suggestions for which Bahamas cruise to try!
Image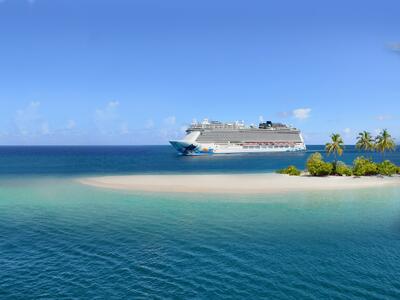 The Bahamas are one of the most popular cruise destinations in the Caribbean, with many cruise lines offering cruises there year-round.
While some cruisers prefer a quick weekend getaway, others want to sail on longer itineraries. Luckily, there are plenty of short 3-4 night cruises that sail to the Bahamas out of Florida, as well as longer itineraries that offer stops there.
Here are the best Bahamas cruises you should try on 7 different cruise lines that range from 3 to 10 nights. 
Read more: The best Bahamas cruises you should try
2. Just like any form of travel, there are some unexpected problems you may run into during your trip
Image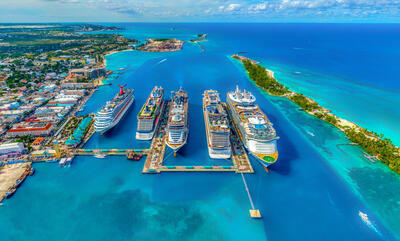 When planning for your next cruise, you likely aren't going to think about the problems you could experience onboard.
While cruising is one of the best ways to take a much-needed vacation, you don't want to be unprepared for some of the gross things you can experience onboard your cruise.
Here is our list of unpleasant cruise problems that you aren't prepared for, especially if you're a first-time cruiser.
Read more: Unpleasant cruise ship problems you aren't prepared for
3. How the Disney Cruise Ships stack up
Image
When most people think of a Disney vacation, they're picturing visiting one of their many parks across the world. However, Disney is also known for their vacations out at sea, on Disney Cruise line.
Launching their first ship in 1998, and their most recent in 2022, Disney Cruise Line offers five ships currently in operation.  
If you're wondering which ship may be right for you, we've broken down each of Disney Cruise Line's ships by size. 
Read more: Disney Cruise Ships by Size
4. Our first-hand review of the NCL Bliss!
Image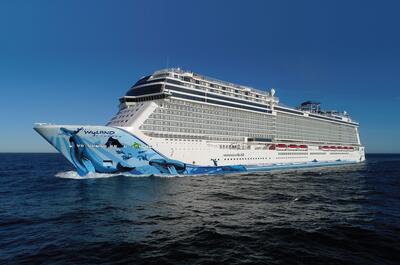 Before Norwegian Cruise Line's newest class of ships, the Prima Class, the most recent class of vessels was the Breakaway Plus class. 
Sharing similarities with their predecessor class, the Breakway Class, these ships also offer notable differences for cruisers. 
From the design, to unique spaces, dining and more, Hayley explores all of the differences that the Norwegian Bliss offers. 
Read more: I sailed on my first Norwegian Cruise Line Breakaway Plus class ship: Norwegian Bliss review
5.  My best advice to someone trying a cruise vacation for the first time and how it's different from other travel
Image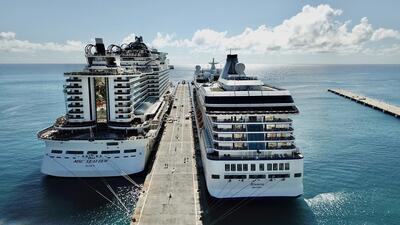 Cruise vacations offer something for every traveler, from veteran cruisers to first-timers. 
There is a lot to look forward to and plan for your upcoming cruise, especially if it's your very cruise. There are a lot of do's and don'ts that can overwhelm your excitement about your upcoming vacation.
If you are new to cruise ships and looking for advice to help you prepare, here are 10 things Elizabeth would tell a new cruiser, so they can learn from her mistakes without making them!
Read more: 10 things I'd tell anyone new to cruise ships
6. A ship-by-ship comparison of the Carnival ships
Image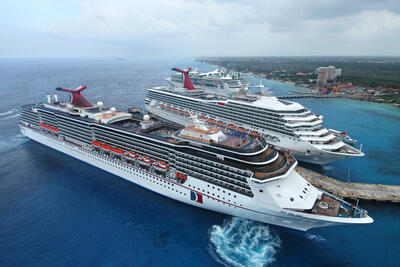 Known as the "fun ships" at sea, Carnival is one of the most popular mainstream cruise lines in operation. 
With 24 ships currently in their fleet, and another 3 expected to enter service over the next few years, their ships range from 70,000 to over 184,000 gross registered tons. 
With so many ships, it can be difficult to choose one that fits your needs, so we've broken down Carnival Cruise line's entire fleet based on ship size.
Read more: Carnival ships by size
7. We tried go karts on Norwegian Bliss to see if it's worth spending extra
Image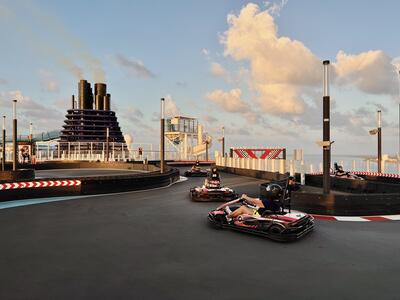 Cruise lines are always revolutionizing how their cruisers can have more fun and activities while at sea. 
The first of its kind, Norwegian Cruise Line's Speedway is a real life race track at sea, allowing guests to drive a go-kart like car around tight turns and straightaways reaching over 20 miles per hour. 
While this racetrack does incur an additional fee, Hayley recently tried it out for herself, and breaks down whether this extra-cost experience is worth the money.
Read more: Is Norwegian's go-kart racing on a cruise ship worth $15?
8. The differences between Celebrity's two popular types of cruise ship!
Image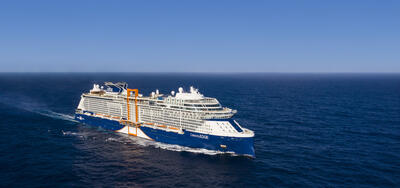 Celebrity Cruise Line's class of ships is known for offering an upscale cruising experience to their guests, while visiting various destinations across the world.
While they have 15 ships spanning 4 different classes, the majority of Celebrity's fleet fall within one of two classes, either Solstice or Edge.
These two classes offer similarities and differences that make them unique, and difficult to choose between. We created a breakdown between the Solstice and Edge class ships to help you pick which is the best fit for your next vacation.
Read more: Solstice Class vs. Edge Class on Celebrity Cruises
9. These questions get asked all the time!
Image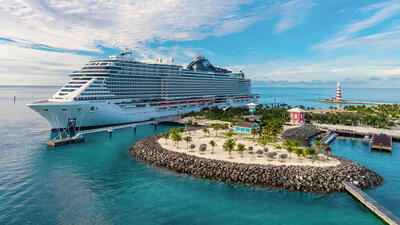 The European cruise line, MSC Cruises are everywhere now, from their hot deals to their expanding presence in the North American markets.
These factors are making more and more cruisers interested in sailing with them. Though with 22 ships sailing to over 100 destinations, it can be difficult navigating the choices that you have with MSC. 
To help current and future MSC cruisers, we're answering some of the most common questions cruisers ask about MSC.  
Read more: Top 20 MSC Cruises questions answered
10. Top picks for what to try in Cozumel on a shore excursion
Image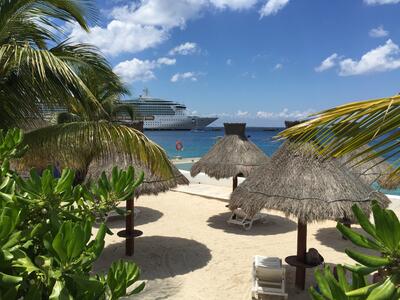 Located about 12 miles off the coast of Mexico, Cozumel is one of the most popular ports of call in the Western Caribbean, and for good reason.
If your upcoming cruise contains a stop in Cozumel, you may be overwhelmed by all of the options you have on how to spend your day there. From ziplining, to scuba diving, exploring cenotes and underground caves, there is something for everyone at this destination. 
Before you sail, check out our list of the best excursions to try on your next cruise to Cozumel. 
Read more: Best things to do in Cozumel, Mexico cruise port
11.  Two cruise lines are building new beach experiences in The Bahamas and they both got announced this week!
Image

This week, both Royal Caribbean and Disney Cruise Line announced that they will be opening two new beach resorts in the Bahamas.
Disney's Lighthouse Point located on the island of Eleuthera, and Royal Caribbean's Royal Beach Club located on the western end of Paradise Island in Nassau are expected to open in 2024 and 2025, respectively. 
With this being Disney's second private cruise line destination, and Royal Caribbean's third, we break down how these two beach resorts compare to one another. 
Read more: Disney and Royal Caribbean announced new beach resorts: here's how they compare