We share lots of cruise updates and advice here, and this is a weekly roundup of everything you may have missed from this week.
If you are busy but want to keep up with all the helpful cruise advice we share, this is an easy-to-digest look at the recent articles and updates we've shared
1. A look at how much a short Celebrity cruise really costs
Image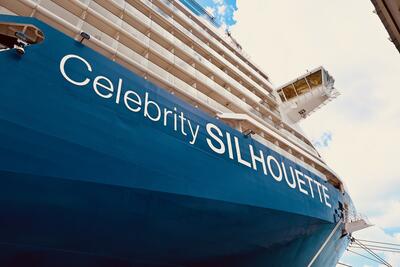 When looking for a cheap spring break cruise, Allie was excited to find a 4-night Celebrity Silhouette cruise leaving from Miami, FL.
Known for being higher priced than their sister line Royal Caribbean, unless you find a cheap cruise fare most travelers can expect to make almost double to sail on celebrity. While the lowest price she saw for this cruise was $810.96 for an interior cabin, by the time she was ready to book it had already jumped to $1033.
All together she spent over $2,200 on this short trip, and broke down exactly what everything cost - from WiFi to airfare.
Read more: I spent $2,280 on a 4-night Celebrity cruise. Here's what everything cost, from $97 wifi to $116 airfare
2. What is a muster drill?
Image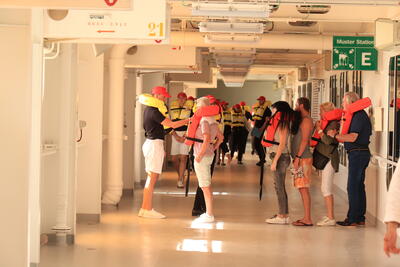 While most cruisers will never have to encounter an emergency on their cruise vacation, it is still vital for everyone to know where to go and what to do in the case of one.
Each cruise line must have their passengers complete a required safety drill prior to sailing away, commonly referred to as the muster drill. This drill is there to familiarize you and your travel party with your assigned assembly station and other protocols.
Here is what you need to know about the cruise ship muster drill, including what it is and why it is important.
Read more: The cruise ship muster drill: What is it and why it's important
3. How gratuities work on a cruise ship and why they're important
Image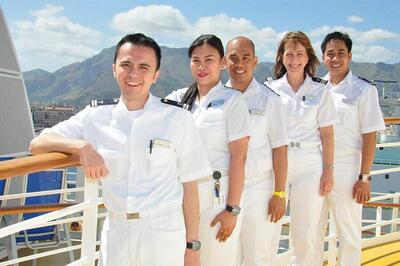 If you are ready to book your next cruise vacation, you may notice that you have the option to prepay your gratuities at the time of booking, before beginning your vacation.
Many first time cruisers question what exactly these gratuities are, and if they should prepay them. These gratuities are essentially tips for the cruise staff. The total sum of all of the passengers' gratuities are pooled together and divided amongst the ship's crew members, including staff you see and come in contact with, and those that work behind the scene to make your vacation memorable.
While you have the option to pay these when booking your cruise, you can also opt to pay them at the end of your vacation. Whether you prepaid your gratuities or are waiting to deal with them once onboard, here is what you need to know about removing cruise ship gratuities.
Read more: Can I remove cruise ship prepaid gratuities?
4. One backpack for a cruise. Could you do it too?
Image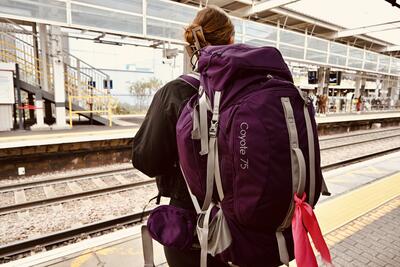 As an extensive traveler, Allie has become a (self-proclaimed) packing pro, and was given the opportunity recently to put those skills to the test.
Recently her and Hayley jetted off to Europe for a 2-night getaway cruise on the Norwegian Sun, packing only in a backpack. Using their standby flying benefits, they didn't want to risk losing luggage in case their plans changed at the last minute, in addition to keeping the cost down.
She breaks down exactly how she packed for a European cruise in a backpack, and if she would do it again.
Read more: I packed for a European cruise in just a backpack - here's how I did it
 
5. Forget the big ships, these are the smallest!
Image
Recently the announcements of new cruise ships has travelers marveling over what features have been added to make them bigger and bolder than those before.
But even with these exciting ships with thrills and experiences, there are still smaller cruise ships in service that give cruisers a lot to love and appreciate. If you are seeking a more intimate experience, or a cruise that is destination focused, cruises on smaller ships will be something you will want to look at.
We have compiled a list of the 10 smallest operational ocean cruise ships in the world.
Read more: 10 of the Smallest Cruise Ships in the World
 
6. Everything you need to know about decorating your cruise ship cabin door!
Image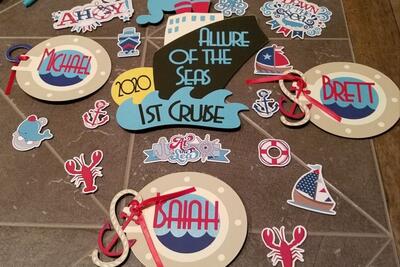 With all of the excitement of booking your next cruise vacation, you may be wondering what you should bring with you onboard to make sure you have the perfect vacation.
Frequent cruisers know that there are fun traditions that many travelers participate in, and one of the most fun ones is cruise door decorations. Not only does decorating your cruise door help you differentiate your cabin from those around it, many cruisers use it as a way to commemorate a special occasion or group their traveling with.
But before you go and purchase your decor, you will want to be aware of the rules and policies for your cruise line. We gathered everything you need to know about cruise door decorations, as well as some inspiration from past cruisers and where you can purchase magnetic decorations online.

Read more: Cruise Door Decorations: How to make your cabin door stand out