While Caribbean sailings are relaxing, nothing can beat the culture and history that accompany a European cruise. Every year, you can probably find me taking a cruise somewhere in Europe, as it is my favorite cruising destination in the world. 
This spring, I traveled to Europe for a repositioning cruise from Málaga, Spain to Lisbon, Portugal. This cheap cruise was onboard Norwegian Sun, which is one of the oldest ships in the cruise line's fleet.
However, this European cruise was unlike any other cruise I've taken in the region; it was only a two night sailing! This cruise was dirt-cheap, costing just $99 per person. Since this was during spring break, the cost of this cruise was cheaper than any hotel in Spain we would have been able to find.
But this wasn't even the most interesting aspect of the journey. I decided to fly standby to Europe to help keep costs down. Thanks to some lucrative airline benefits that we can access, I was able to fly to Europe as a non-revenue passenger, and it was quite the adventure, to say the least!
Image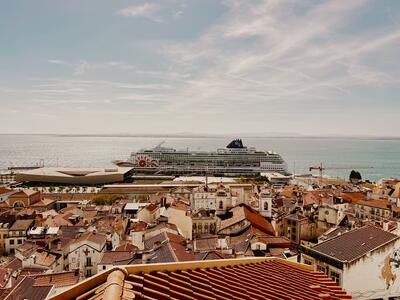 This European cruise had many logistical challenges, so I anticipated having a few bumps in the road. Quite a few mistakes during this whirlwind trip (like going to the wrong airport for our flight to the cruise port), but I also learned a lot of travel lessons during this trip.
With the uncertainty of flying standby and the constant shuffling between four different flights across three different countries, I quickly became rundown and exhausted. I never spent more than one night in the same location, except for the two nights spent onboard the ship.
Needless to say, I never fully overcame the jet-lag during this trip. I even decided not to set an alarm for our cruise embarkation day, which was a huge mistake. Without adjusting to the new timezone, I was sluggish the entire week, and this was one of the biggest regrets I had from this particular European cruise.
Here's how I ended up making this mistake and why I won't ever do it again.
Typically, I like to spend additional time exploring new countries before setting sail on a European cruise.
Image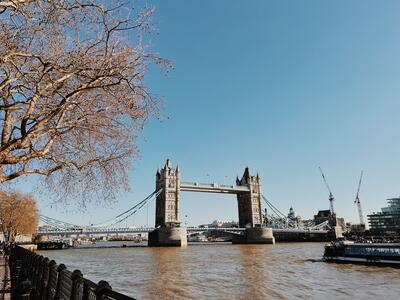 One of my favorite aspects of taking a European cruise is having an excuse to explore other cities in the region beforehand. Because long-haul flights to Europe are expensive and cumbersome from the U.S, visiting another destination makes the trip (and cost) feel more worthwhile.
Also, traveling around Europe is so convenient thanks to budget airlines and well-established public transportation. You can easily hop on a cheap flight or take a train between destinations. This makes it easy to explore destinations that might not be reachable by cruise.
Image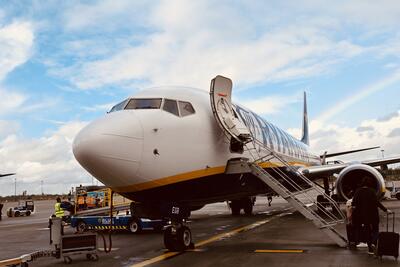 Because I decided to fly standby, I knew this European cruise was going to be different. Three buffer days were allocated before the cruise to ensure that I could fly successfully to Europe on standby before embarking on this cheap 2-night sailing. This strategy gave my travel partner and I three days to make it across the pond, although nothing is guaranteed when flying standby.
I ended up choosing to fly to London, as this flight had the most seats available on the day that I needed to take the transatlantic journey. The next day was spent exploring London before going to bed early and sleeping until late the following morning.
After a stressful day getting to the cruise port in Spain, I was completely exhausted. 
Image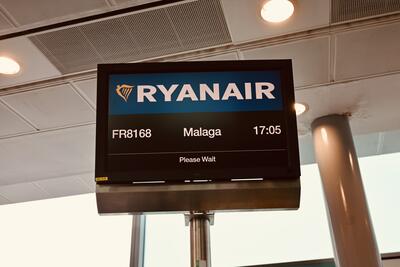 By the time I made it to Spain, I had been traveling almost nonstop for three full days. I had made the transatlantic journey to London, explored the city, and then spent the next day finding a last-minute flight to Spain. 
Because I flew standby to save money, no concrete travel arrangements were made to get to the cruise port in Spain. I was not sure what city I would end up in, as you are not guaranteed a seat on any flight when flying standby until the boarding door is closed and the flight is taking off.
Image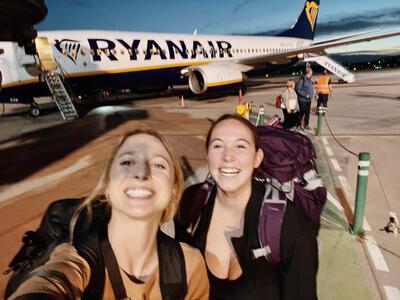 Being jet-lagged while trying to navigate many travel logistics, we nearly went to the wrong airport for the flight to Spain. After browsing so many alternative flight options, we mindlessly made our way to one airport when we needed to be heading the opposite direction to another.
We ran through the train station and airport, barely making our flight. This trip had already been a rollercoaster of emotions, leaving me feeling drained. Once we actually arrived in Spain, it was close to midnight the night before our cruise.
We opted to not set an alarm for our cruise embarkation morning, so we could catch up on sleep.
Image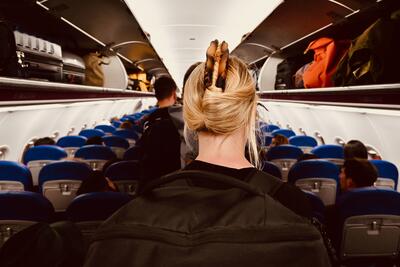 Normally when I take a European cruise, I would be sure to set an alarm for embarkation day. In fact, I had wanted to explore Málaga before making my way to the crusie port for for our 2-night sailing to Portugal.
One of the biggest mistakes that I see people make when taking European cruises is not allocating time to explore the departure city. This feels like a waste, as most embarkation cities have a lot to offer.
Log had gone out the window once my head hit the pillow at the hotel in Spain. Since I had been traveling so much, jet-leg had gotten the best of me, so I wanted to sleep in and forego setting an alarm for a specific time-- this was a huge mistake!
The next morning, I was left with no time to explore Málaga.
Image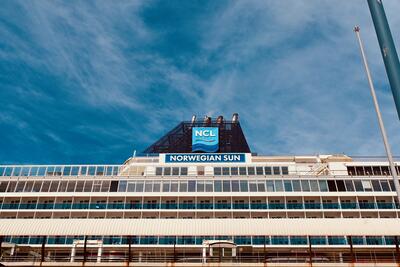 It should not have come as a surprise that my travel companion slept for nearly 12 hours. After all of the traveling and timezone changes, our bodies needed rest. I was super disappointed that we didn't have any time to see what the city has to offer.
Even worse, I was still feeling jet-lagged! With all of my European cruises in the past, I've never had an issue with overcoming jet-lag. Typically after the first day in Europe, I can feel my body adjust to the new timezone.
However, this European cruise was different because I had spent more time traveling between continents, cities, and countries-- I had run myself ragged. I was bummed that we weren't able to explore Málaga at all; it's disappointing to be in a new city but not having the energy to get out and see what it has to offer. 
Image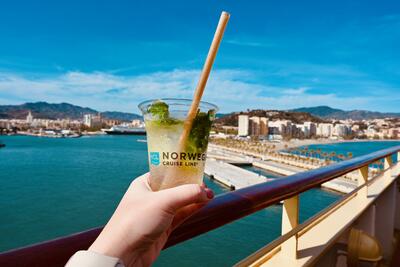 By the time we were ready to head to the cruise port, it was nearly 1:00pm. We joked that instead of coffee, we had Norwegian's famous mojitos for breakfast! The only time we were able to see the city was in the Uber on the way to the cruise port. Even worse, the picture-perfect seaside town looked absolutely beautiful. 
I spent the rest of the cruise feeling jet-lagged and struggled to get out of bed each morning.
Image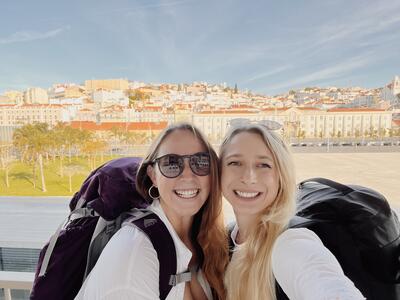 While I thought we were doing the right thing by giving our bodies time to rest, I think we just kept prolonging the jet-lag. Without forcing ourselves to get up in the morning, our bodies were always playing catch-up.
I firmly believe that sleeping until noon on embarkation day was our biggest mistake. This could have been a turning point for our jet-lag, and we could have spent our morning exploring the beautiful city.
Onboard, I struggled to get up the next morning during the day in Cadiz, Spain. Since we had gone to bed a little earlier, we did successfully get off the ship at a decent time. This allowed us a full-day of sightseeing in Cadiz, and we really enjoyed this day!
Image
The following day, we disembarked Norweigan Sun in Lisbon and spent the entire day walking around the city. Our flight was not until 11pm at night, keeping us up until 2am the following morning. Again, we slept until noon and barely made it into London by the late afternoon from the airport hotel.
Jet-lag had gotten the best of us and we never fully adjusted. Unfortunately, this left us feeling sleepy and groggy for most of the trip.
Fighting jet-lag takes some discipline. While you want to listen to your body, it might not always be in your best interest to sleep when you feel like it.
Image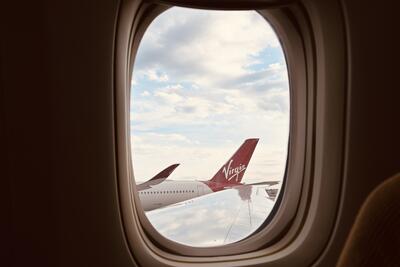 Flying standby for this trip did not set us up for success since we were constantly shuffling between airports and hotels before making it on the cruise ship. Had the cruise been a little longer, I might have eventually adjusted to the time difference; however, we only had two nights onboard, so we barely had time to even see the ship!
Instead of sleeping whenever you feel like it, it's better to force yourself to stay awake and get up each morning at a reasonable time. This will give you an immediate advantage to beating jet-lag.
You don't want to spend your European cruise feeling tired and groggy like we did. You want to have energy to explore the sites and enjoy your cruise vacation to the fullest. If you continue sleeping in like we did, your body will never adjust and jet-lag will continue to hold you back.